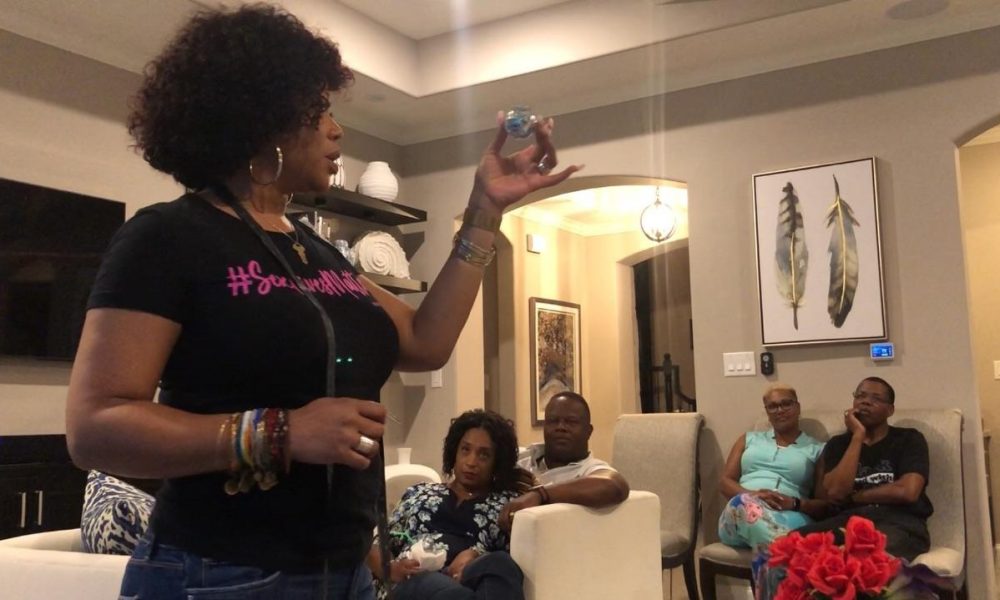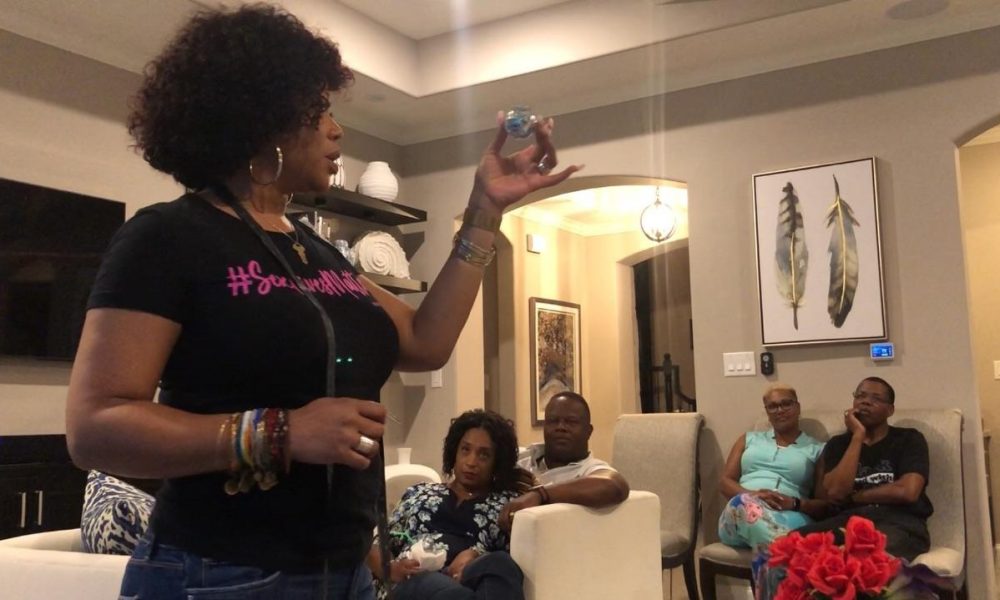 Today we'd like to introduce you to Dr. Jeshana Avent-Johnson.
Dr. Avent-Johnson, can you briefly walk us through your story – how you started and how you got to where you are today.
It all started with me growing up in a family that valued marriage from a cultural and religious perspective yet lacked some of the skills needed to stay married. My upbringing was rooted in Christianity and I am grateful for that, however, our Christian background didn't protect us from the remnants of divorce, trauma and family dysfunction. The history of divorces can be traced back generations in my family. I didn't have the worst examples of what a relationship shouldn't look like, but I also didn't have the greatest example. My examples of marriage often reflected one partner giving up self for the other. I soon learned that relationships included chaos and self-sacrifice, but for me, I wanted the fairy tale. Despite becoming a statistic in a society that reports all kinds of outcomes for teen moms, I was determined to beat the odds. I wanted more. I felt like I could give more, but didn't know how. Honestly, after getting married at a young age, I didn't know how to not get a divorce. Chaos and a lack of boundaries is what I knew. Two adult children and Twenty-four years later, married to my High School sweetheart is something I am very proud of, but it didn't come without the marital and parental ups and downs.
Intimacy Seminars was born out of a culmination of circumstances… but mostly out of the need to address the issues we face in our relationships. So many of us simply exist in our marriages and relationships, when we could have so much more. I often work with couples who showed up for the wedding but never showed up to the relationship. We have no idea what it takes to have a successful relationship and we avoid intimacy like a plague because intimacy requires vulnerability, integrity and dedication: something society has deemed unnecessary. Our relationships have become more disengaged in our day to day relationships, killing intimacy and our relationships suffer because of it. This isn't something I've read, this is what I know after having to navigate and learn in my own relationship. I believe intimacy is essential to a healthy marriage and relationship. But intimacy requires us to take down the walls we use to protect us. So in short, what I believe is my purpose became my passion…Intimacy Seminars where we bring life back to the bedroom.
Overall, has it been relatively smooth? If not, what were some of the struggles along the way?
Intimacy and sex is a taboo topic, especially in communities of color, so it hasn't been smooth. Worth it? Yes! But smooth, no! Everyone wants to talk about it but no one wants to bring it up. I find myself constantly trying to talk people into believing intimacy and sex is ok. There's a lot of shame, guilt, religious and cultural restraints that plague our communities regarding healthy intimacy and sensational sex.
Other obstacles come with the woos of starting a business. There can be a lot of wasted money in the trial and error phase…. many kinks (no pun intended) to work out. But believing in my purpose and remaining faithful has made room for doors to open, and I run through them without looking back.
I strongly encourage young women who are starting out on this journey to surround yourself with a tribe that is dedicated to thriving and taking you along. Have a circle that can support you emotionally, mentally, physically and spiritually when you're struggling and when you're on top. Keep those that will challenge you to go to the next level without compromising self. Your circle should include experts you can count on, you can't do everything and that's ok. It's important to learn from your mistakes and move on. Learn something new daily and make adjustments without taking it personally.
Alright – so let's talk business. Tell us about The Intimacy Seminars – what should we know?
I am a Licensed Clinical Psychologist in the state of California. I work with individual adults and couples who want to increase (physical, emotional, mental and spiritual) intimacy within their relationships as well as couples that may be experiencing difficulties in the bedroom.  Most of the time, couples come it complaining about having "communication" issues, but when we take a deeper look at the relationship, it's usually a "connection" issue. So I assist individuals and couples in identifying negative attitudes about sex and intimacy and the origins of those ideas and help them change their narratives by finding new ways of thinking about sex and intimacy.
My seminars and sessions create a safe place for individuals and couples to be open and honest with their partners. The seminars are interactive and educational and usually in a group setting, which helps people not to feel isolated in their struggles. I practice from a Differentiation-Based Crucible philosophy.   Couples are challenged to learn how to balance of the "I" and the "we".  During the seminars, couples participate in self exploration and intimacy exercises, creating emotional availability and greater connection as they learn how to turn towards their partner (versus away) and function from the BEST of themselves.
A portion of the seminar explores the couple's personal sexual style and aim to dismantle myths regarding sex that keeps people from showing up to the relationship. I help to educate the community about healthy sex and intimacy and also teach master and doctorate level students who are also becoming clinicians that will work with couples and treat sexual dysfunctions.
I am most proud of the #SexLiveMatter movement that aims to change what Esther Perel, LCSW refers to as "Cherished partners and famished lovers". I have received numerous emails, calls and testimonies of how life changing the seminars has been. My goal is to continue to be a catalyst for sustained change for generations. I started out doing seminars with women and their closest friends in their homes. As the word traveled, I slowly moved into organizations and churches. I have now given seminars in many cities for large organizations, churches and community mental health centers.
So much of the media coverage is focused on the challenges facing women today, but what about the opportunities? Do you feel there are any opportunities that women are particularly well positioned for?
Statistics show Black women are some of the most educated women in the country. I believe there are many opportunities for women to thrive, but it doesn't usually fall in your lap. It's about taking a leap, networking and working together. Although my family valued education, and I dreamed of going to college, I never imagined successfully completing college…. and a doctorate degree was unimaginable, especially after having child days after graduating high school.
Women in influential positions must make it a priority to mentor the next generation and share the information.  In my field, women account for the majority of providers in the mental health and sex educator field. I believe it is crucial for us to move outside of the four walls of our offices and into communities that may otherwise not seek services to help heal our communities. I am dedicated to helping couples increase their capacity for true intimacy through emotional availability, engagement and sex.
Contact Info:
Website: theintimacyseminars.com
Phone: 909-686-1164
Email: jeshanajohnson@theintimacyseminars.com
Instagram: intimacyseminars
Facebook: IntimacySeminars

Image Credit:
Marcal Maye-Henderson (GirlGrit Productions)
Getting in touch: VoyageLA is built on recommendations from the community; it's how we uncover hidden gems, so if you know someone who deserves recognition please let us know here.