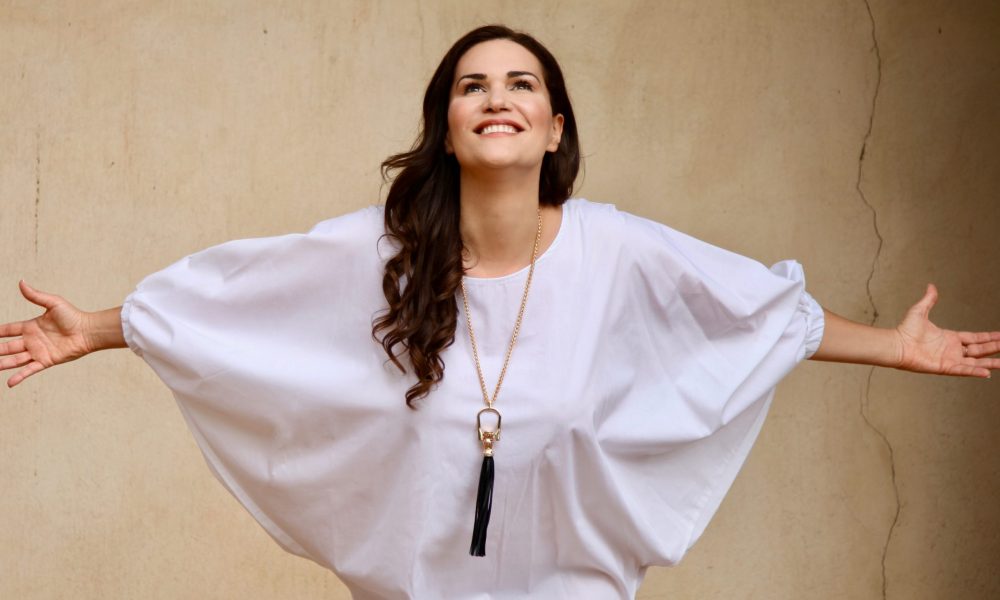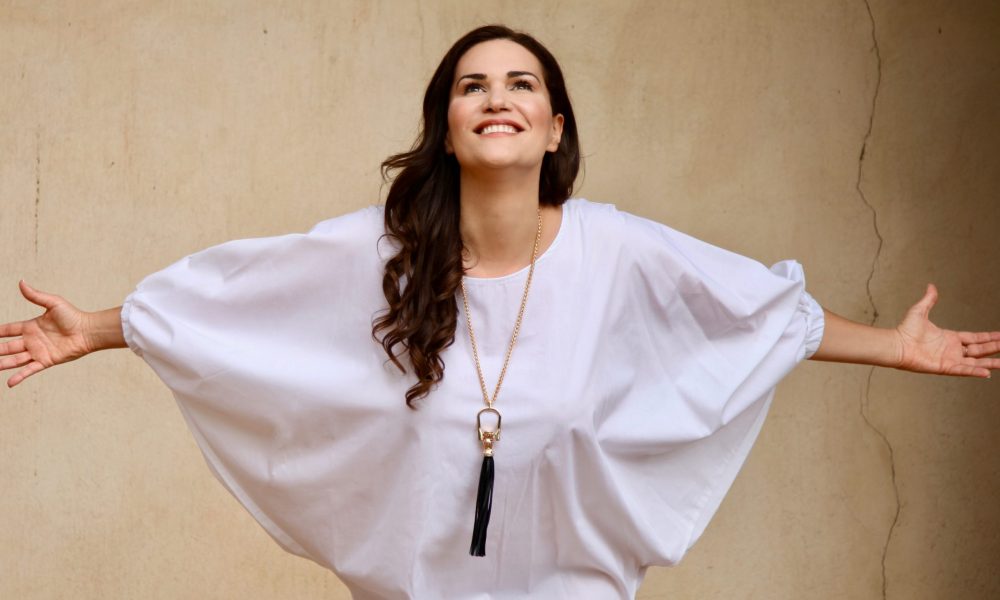 Today we'd like to introduce you to Demetra Jiova.
Thanks for sharing your story with us Demetra. So, let's start at the beginning and we can move on from there.
Thank you. Well what I can say is that I always had a great affinity for Science. From early on, my passion for Physics, Math, Biology, Chemistry and later Quantum Physics filled my life. I was looking for answers as to how the universe operates. What is the One Truth out there, why do we exist, what is our purpose in life! But science only gave me certain answers and a lot more were created in the process. I then turned to the Arts and specifically to acting and the entertainment world, in my effort to find myself and more answers there. And even though I was lucky enough to flourish there too, I still could not find what I was looking for. It was then that I finally asked the most important question in my life: What if what I am looking for is not found outside of me, but inside of me?! And what that let me to, the path that it let me to completely and totally changed my life forever. I finally found all the answers I was looking for, for my entire life! And I mean that literarily.
But allow me to start my story from the beginning. I was born in Stockholm, Sweden by Greek immigrant parents and from early on my parents were told that they had sort of a prodigy child in their hands. I started reading on my own at the age of 3½ long before I was ever taught the alphabet. I excelled in mathematics, physics, biology, chemistry, and biochemistry, and won a lot of scholarships and prizes. I, then, followed sort of an academic path for a while. After competing with graduates from all over Greece, I was admitted first in rank to the prestigious Kapodistrian University of Athens. I received my BSc in Chemistry/Biochemistry and was the valedictorian. I, then, attended Mt Sinai Medical Center in NYC with an honorary full scholarship in their Graduate program in Biomedical Sciences.
But as I mentioned above, I wasn't finding the answers I was looking for, so I then turned to the Arts and studied also Theater and Acting and became eventually a very accomplished actress, model, producer and screenwriter in my homeland Greece, and all that before the age of 30.
But amongst all these so-called accomplishments and success, I realized that I was not happy. In fact, I was suffering, I was in emotional and spiritual pain. That's when my scientific brain wondered for the first time ever: What if what I am looking for is not to be found outside of us, but inside?
And for the next 8-10 years, a whole new journey began for me. They say: when the student is ready, the teacher appears. A number of teachers started appearing in my life. I studied New Age Philosophy and many techniques, teachings, and technologies such as NLP, Socratic Method, Sedona Method, Radical Forgiveness Concept, Ho'oponopono Technique, Abraham-Hicks Teachings, Meridian Tapping, Bashar Teachings, Kryon Teachings, Energy Healing and most importantly, Quantum Physics and its most recent discoveries, just to name a few.
And then, the moment that changed my life forever happened!
One noon, all the answers I was seeking for and my belief that all things in the universe (science, philosophy, spirituality, etc.) should be explained by the same universal idea and thus be united and unified, were all "downloaded" -for lack of better term- to me! My brain exploded in Love and finally, all my questions were answered all together. I don't know if one can fully imagine what that meant or was like for me: All the answers I was seeking for my entire life, came crashing down in my brain literally within a few minutes. Time stopped. My heart filled with unspeakable awe and emotions that words can not describe. My life changed!
I realized and was explained to that all suffering comes from our thoughts which are projected and mirrored in our 4th dimensional "reality", and then thus, fully realized that by consciously choosing our thoughts and emotions, we can "visit/tune into" desired life experiences and events from the already existing infinite possibilities of the universe.
Everything already exists in the Universe: Past, Present, and Future – as we perceive them- all co-exist and infinite versions of them! And we tune into those realities according to what we think/believe/makes sense to us and according to what we feel. Almost like tuning into radio stations that already exist. So, we can change everything in life by changing what we think/makes sense to us and feel!
"Life does not happen to us, we happen to life!"
Overall, has it been relatively smooth? If not, what were some of the struggles along the way?
No, it hasn't, but then again that was not necessary.
It was me fighting me along the way.
It is not a necessity to struggle in life. It is not bad to struggle but it is not a prerequisite of life.
Every struggle and every pain comes from our perception of a situation, not the situation itself.
When something doesn't go as desired, the pain comes not from that, but from our judgment of that.
If we simply moved on and towards the desired outcome, then the so-called obstacles and challenges would be now just intermediate steps towards what we want. It is not the events that cause us pain but our perception and interpretation of them.
What would you advice young women starting their journey?
So, I would just tell those wonderful women who are just starting their journey to never keep score too soon!
It's not the end. Nothing should be deemed ever over until you yourselves like it.
I tell my students all around the world:
<<If you observe something you don't like in life, it only means one thing: It is not over yet, it will be only when you like it!>>
Love your negative feelings there are only there to deliver a message: That you are keeping score too soon!
The pain comes not from the first wave of negative feelings but from our judging ourselves for feeling them! The second wave.
We are in pain because of: fearing the fear, being angry at being angry, being disappointed at being disappointed, sad for feeling sadness, etc, not from the initial negative feeling.
Do not fight your feelings, they are there to assist you. If you don't fight them they dissipate once they deliver the message they carry. Learn that and you will love life!
I call negative feelings: positive No2!
Alright – so let's talk about your work. Tell us about Demetra Jiova & 5D Miracles Method – what should we know?
All that knowledge that was downloaded to me was combined with my journey thus far and I put it all together into a new way of living and perceiving life, that I named: The 5D MIRACLES METHOD.
For years, I had no specific title in what I do. People started calling me: "The Quantum Life Mentor" and I liked it, because what I teach is not really just a method but truly a totally new way of living and perceiving life especially once one learns that we all have infinite already existing parallel "versions/frames" of us in the multidimensional universe.
I am now living between Los Angeles and Athens, Greece and through Private Sessions, Seminars and Workshops, both online and in person, I am helping people altering their lives, all around the globe.
The teachings are deeply unique and radical, only a few other people around the world teach or work with similar ideas.
I would like to share the story of one of my students. When he came to me he felt like he had lost his way in life. He was around 55 years old, very successful in business, but had never had children. He felt like he had missed out in something important and that made him feel like there was not much meaning in his life. Once he learned that there might be infinite versions of him already existing and that he could tune into another reality by choosing one of those, he was hooked. It made sense to him once he learned what was downloaded to me. He started feeling what his life would belike if he had already been a father. He milked the emotion, he basked in it, initially for the pure pleasure of it. He loved it, he walked and breathed that feeling for days. Do you know what happened? A few days later, he received an e-mail from a woman he had dated years ago when he was living in Europe. In the e-mail, the woman wrote to him: <<I don't know why, but I think it is time for you to learn that we have a son, 18 years old today>>! People who don't know about the already existing infinite versions of us would say: What a miracle, what a coincidence! There are no coincidences in life…
We tune into realities according to what we feel and think! We are the creators of our lives.
Do you recommend any apps, books or podcasts that have been helpful to you?
There are a lot of wonderful teachers and books out there.
Eckart Tolle, Abraham Hicks, Bashar teachings are teachers I love.
And so many books. I actually give my students a list of books that I think everyone on their path to happiness should read, but every person is different and everyone reading us should follow their heart and allow the teachers and the books, the documentaries, etc., that are right for them to come to them. And let me just take the opportunity here to thank you and VoyageLA for this interview.
Contact Info:
Image Credit:
Demetra Jiova
Getting in touch: VoyageLA is built on recommendations from the community; it's how we uncover hidden gems, so if you know someone who deserves recognition please let us know here.