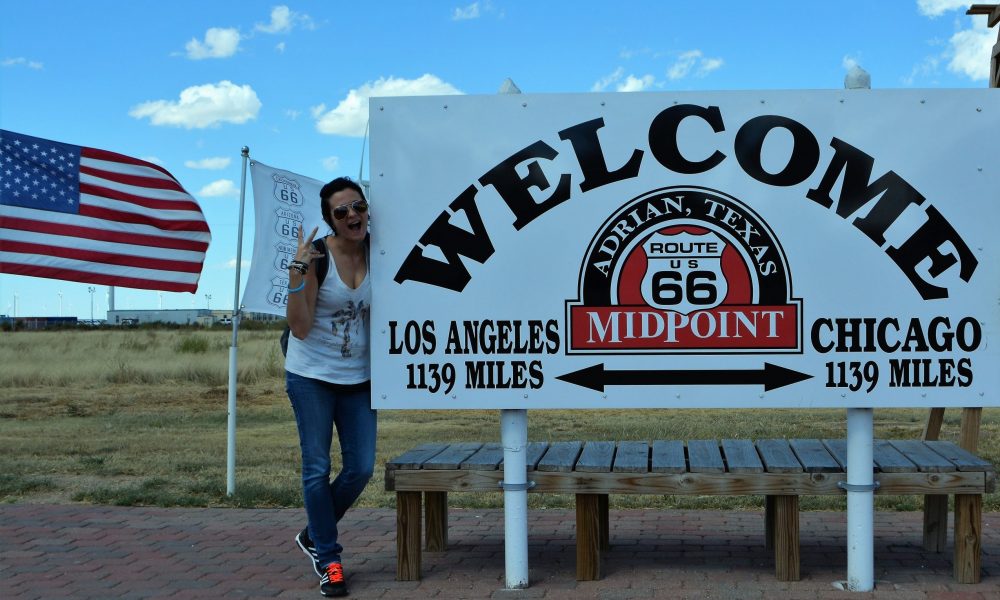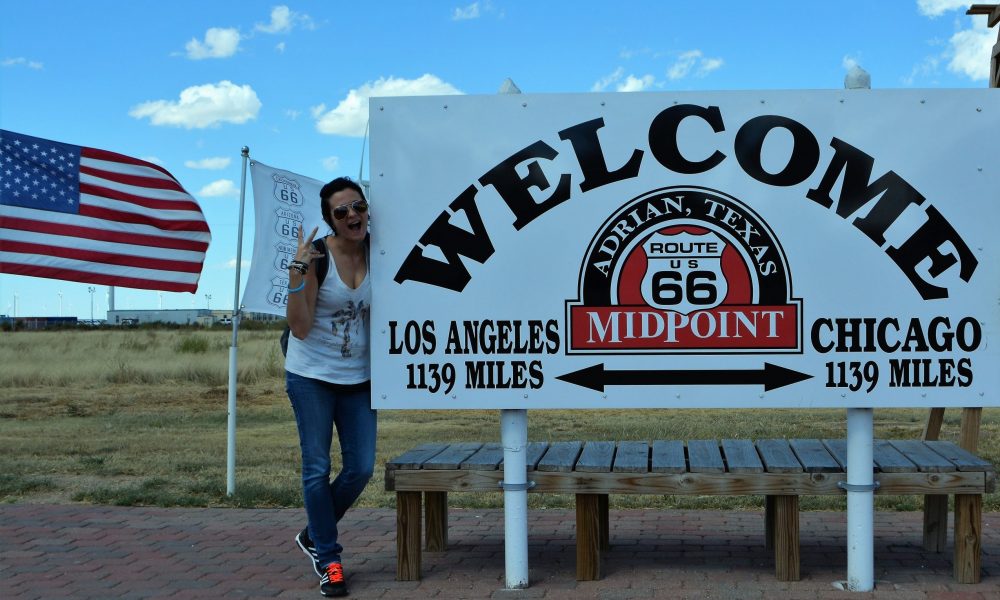 Today we'd like to introduce you to Cinzia Volpe.
Cinzia, let's start with your story. We'd love to hear how you got started and how the journey has been so far.
I'm a young Italian woman, I was born near the home city of Ferrari, so I think going fast is in my DNA.
I was raised in a typical Italian family. My Father started working in a factory when he was 13 years old, my Mother is a chemist and my Brother is a computer technician.
They taught me that if you want to achieve something important in your life, you have to work hard.
I have always loved the United States ever since I was a little girl. When I was 10 years old, I said to my mother, "I want to become a travel journalist, model, and photographer when I grow up". I was so young but I wanted to do so many things!
Ultimately, today, I can say that with my job, I have managed to encompass all my passions into my everyday work.
When I was 16 years old, I decided to participate in Miss Italia selections, I started attending castings, I took photos for catalogs and local newspapers and I studied acting in school. Three years ago, I participated in an Italian game Show.
I have never stopped my adventures and I have always been open to new opportunities that come into my life.
I have never had any doubts, but sometimes, society puts the brakes on your dreams causing people to stop dreaming.
I like to think that Los Angeles isn't just the city of Hollywood stars, but it is a magic place where your dreams can be true.
I have met a lot of people in my life that have encouraged me on my path and my desire to create a career outside the conventional rules and typical office careers.
In my life, I have always opposed doing what others wanted me to do and I have always focused on understanding, exactly what I wanted from myself and my life.
I have always been a very stubborn girl and tried to use this feature of my character, in the best way I can, to achieve my goals.
After earning a diploma in multiple languages (I speak English, Italian, French, Spanish and currently I am studying for Dutch and German), then I graduated in law at University with honors.
However, when I was attending university I wanted to work, so I started helping school children with their homework and in organizing their studies.
Slowly, my attitude to teaching came out and allowed me to create a name and earning the loyalty of my students.
Then, since I do not like boring myself, I decided to take advantage of my cultural knowledge, arm myself with a suitcase and start seeing the world. For instance, I'm only 32 years old I have visited all of the European countries and the United States! I started my journey when I was 18 years old and I have never stopped.
Because of this, I decided to focus my attention on social media and in particular my travel blog, Facebook, Instagram, and YouTube. Currently, I am writing a book. I hope to finish it so soon and cannot wait to see it on the Bookstore shelves and in libraries everywhere.
A backpack on your shoulder, travel around the world, stop, make reports and create user guides for future travelers.
I love different cultures and always include on my website a curiosity and history of the places that I visit.
I am Italian and for us, history has always had a prominent place in our hearts, because it has taught us many things.
I would like for young traveling enthusiasts to discover interesting things about the many places on our planet, far from the school books that can sometimes be very boring.
My activities as a teacher and studies have allowed me to take my life in my hand and wake every morning happy, I start writing travel reports, posting photos, telling stories of my travels, teaching Italian or advising my followers. I am a passionate woman with a big sense of humor. So, you will not see model pose pictures, but also funny and humorous photos.
I also love food and I am so lucky because I don't gain weight, so, in my travel, I taste a lot of typical dishes. I photograph, comment, and give my recommendations.
In addition, all this allowed me to cultivate my passion for photography that I have had since I was a child. My father was also passionate about photography. He showed me how photography worked and explained how to use my first Polaroid.
I have many beautiful memories about that time of my life and much thanks to my parents, who molded me int to the person I have become today. They allowed me to get to know myself, always giving me room to make the best decisions for myself. So, I can say that today's results are the fruit of a long journey.
My mother always told me that beautiful things always come with sacrifices and believing and striving you will achieve results. I can say she was right!
I never feel like I've arrived, but always leaving, because I'm open to new opportunities and experiences and I love the field of fashion, photography, travel and I love everything that is social.
A hypothetical point for me is always a new starting new experiences and adventures.
I am always convinced that the city of Los Angeles has an edge, allowing young women to show their skills and carve out space in their field of interest.
But, this requires perseverance, a bit of madness and a great desire to be involved, breaking the mold from the usual routine.
I am different because I'm not the typical girl that you have seen before but a new type of girl, a photographer and model. I like to be outside of the box and usual routine of blogger. I'm different and so natural it makes me think that people love this about me too.
Great, so let's dig a little deeper into the story – has it been an easy path overall and if not, what were the challenges you've had to overcome?
It has never been an easy road and it is still not an easy one, yet. There are some jobs that require perseverance, fantasy, creativity, madness, and novelty. Being a blogger, a traveler, a photographer, a reporter, an influencer, a model, an ambassador for clothes and travel catalogs requires strong commitment and high level of quality, even with a small self-critical sense. I am very critical of myself, I dream a lot and I give a thousand percent to achieve it. I am also very ironic and from my photos, you can see that I am a very funny person and I tend to tease myself when I am alone.
One day, I would like to launch myself in the field of fashion or cinema. I would like to one day have a television spot for a documentary that sees me at the forefront. I still have many projects and dreams…
I hope that this city continues to provide me with fantastic surprises.
We must cultivate, study, deepen, nothing is easy. Great results require great sacrifices and even greater commitments. We are women and need to make ourselves heard, we must work hard to carve out our space of success in society. In my small country, these spaces and success are not always guaranteed for women, but it can be done. After all, if I had not pursued my dreams, I would not have met so many fantastic people along my path, I would not have this character and knowledge… if I think about it I would not even be here with you to release this interview! Hahaha!
How did this happen in your life? If someone asked me this 10 years ago, I would never have imagined the path that I actually accomplished. This is the beauty of life, it spurs you to give the best of yourself, to be satisfied with the steps taken and achievements, even those unexpected, such as the call of a producer, a publisher or a television network or an important magazine. Have I ever said that before? No, but I always have hope. I have never turned off the light that burns in my heart for the work I do every day.
Alright – so let's talk business. Tell us about your business – what should we know?
I must say that I usually do not like to compliment myself because of the famous self-criticism of which I spoke before.
But I can say that in the field of teaching languages, history and literature, has allowed me to take a flight of what was definitely my personality in the first place.
I am a magnetic, solar person, I love what I do if I can do it, otherwise, I would not be there to do that job.
My students have always chosen me first because I am a clear, precise person, I listen but also explain and teach.
I am also an excellent guide and motivator. At school, it is not enough just to study, we must also cultivate the character and not be overthrown by the results that sometimes cannot always be hoped for.
I often intervene in the self-esteem of these children, that they must believe in themselves and in their abilities. I am the first example for them to follow in this. I struggled a lot and remember very well the nights awake studying and planning my activities. It took so much effort but so much pride later! If nobody tells you, the kids can not know that life is not all straight and easy, but you have to always test yourself and never give up.
In my travels, as a blogger, traveler, and photographer, I can say that my skills are first of all my self-irony, I do not like modeling photos, but I love those that release emotions in a pure state.
That moment in which the eyes shine for what they are seeing or doing, and there is the talk of a moment, yet, so great that you have to be very good not to lose it with the click of a picture. There is also a lot of study behind it. You learn by putting yourself to the test, even in photography.
In the drafting of articles and travel reports, I think instead of being carried away by nature. I have always been very good at languages and literature and I loved writing and making journalistic editors.
My own topic of high school examination was a journalistic report on the environmental impact and on renewable energy.
I believe that already in those lines, even if I did not know it yet, maybe my career was written. They often ask me to take photographs for newspapers and I do not pull back.
I always love this field, fashion fascinates me, but not that of catwalks, but rather those of newspapers, magazines that can intersect with my passions and that somehow connect to my desire to live. My eyes shine even just to think about what I do.
I love to advise, motivate people, help them in their travels, being photographed for newspaper articles and I love everything that brings new and curiosity in my life.
Today, I manage between extras on TV, writing articles, taking pictures and creating travel reports, resulting from my many experiences around the world on the road, creating itineraries for those who can not and do not have time to do it, help to study the Italian and English language, pose for photos for catalogs and fashion and look out on this fantastic city that is Los Angeles.
I could never have been what I am today if I had not studied and did not continue to do so. This is very important to emphasize to young women who are facing their new journey.
Certain experiences have certainly marked my path. Initially, during my studies at school, there was a moment when I wanted to leave everything and go work because I was in a hurry to become independent. My mother agreed with me, but first I should have found a job in an office. I did it and worked at an insurance shop for the summer. For 3 months and it was there that I realized that I wanted to do something else in life, be on the move, have autonomy and the possibility of using my inspiration for something good and out from the usual daily routines. It was that summer when I was 15, the flame and the light in my heart lit up.
I understood that I had to give my best and then take my adult life into my own hands. And that's what I did. I will never stop thanking my mother for this.
In addition, during a holiday in Ibiza, a photographer stopped me, to ask me to pose for the daily Spanish newspaper. He had seen me on the road that day of my vacation!
It was amazing, but also then, I understood that I could have the good characteristics to do something important in my life
The rest is history. My passion for travel and for foreign languages has always been a part of me since the age of 6 when I was spending extra afternoons at school to study language courses.
There were 5 in all the school doing this. This episode in my life already said something about who I would be.
My father surely conveyed in me the passion for photography and video editing, it is thanks to him that I had the curiosity to deepen this world and combine it with my passion for travel and my great ability as a writer.
I have just started a project for a book that I hope will be released by the end of this year.
Regarding fashion, I participated in the selections of Miss Italy a bit 'for fun (to be honest) when I was 16 and I understood that I did not love the catwalks but rather the photo catalog and magazine.
I am very expressive and I communicate great emotions… this is what people tell me. I trust them!
I like to laugh and joke, so I love the imaginative photos and not just the typical model poses. You can have a lot of fun with the travel and travel catalogs!
Mixing all these ingredients, here it is born @ cinzia.traveller!
I am always open to new opportunities, projects, proposals, and collaborations or to expand on the current ones.
I love new challenges! Los Angeles, I'm always ready to start!
Finding a mentor and building a network are often cited in studies as a major factor impacting one's success. Do you have any advice or lessons to share regarding finding a mentor or networking in general?
I don't know if I can say this name, but I can tell you that National Geographic travel and tv programme about trips and documentary inspired me.
Contact Info:

Image Credit:
@cinzia.traveller (Cinzia Volpe)
Getting in touch: VoyageLA is built on recommendations from the community; it's how we uncover hidden gems, so if you know someone who deserves recognition please let us know here.