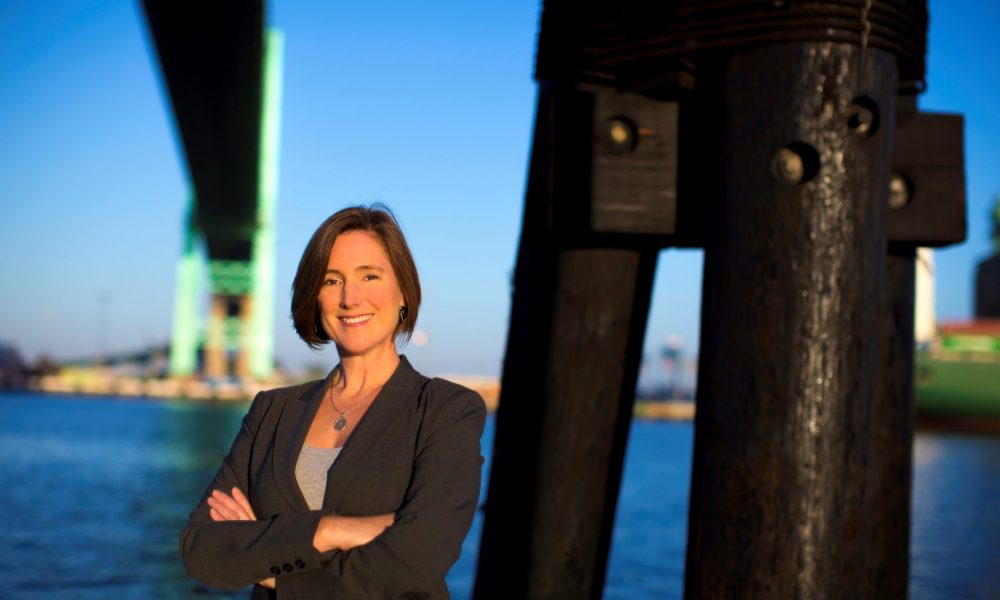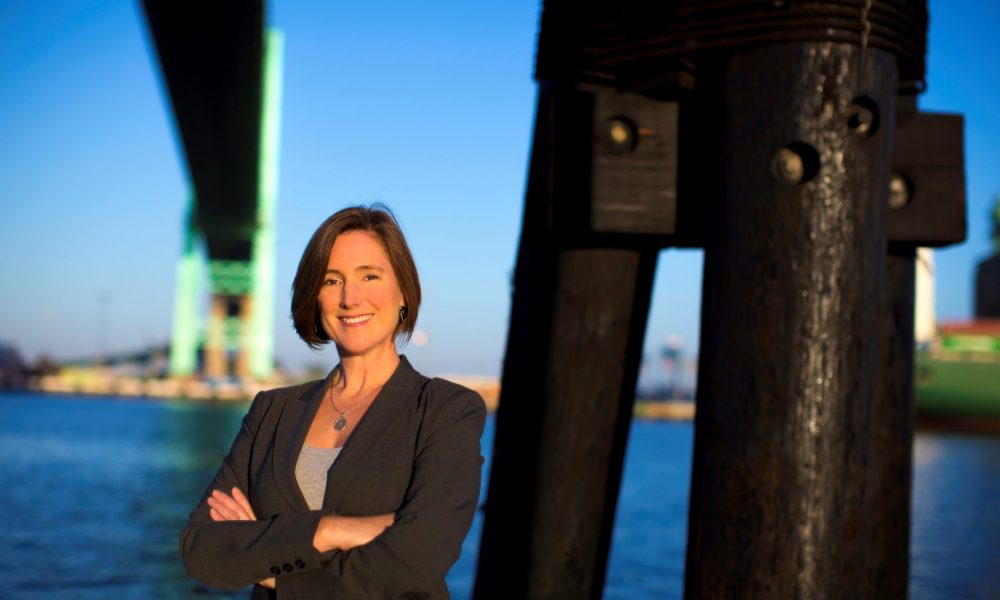 Today we'd like to introduce you to Amy Grat.
So, before we jump into specific questions about the business, why don't you give us some details about you and your story.
One in nine jobs across the Southern California region is connected to the Port of Los Angeles, including my own. I'm not a longshoreman or a tugboat captain, but as CEO of International Trade Education Programs (ITEP), my heart is definitely in the Harbor. And, my mission is to help young people prepare for the many high-wage, high growth careers that the Port and its related industries have to offer.
As the daughter of a teacher and a nurse, it was almost inevitable that I would end up in some sort of helping the profession. The fact that Dad was also an actor and jazz musician further increased the likelihood that I might also find my way to a stage or at least feel comfortable in front of a crowd.
Today, I find myself regularly speaking to groups of hundreds of high school students about how to prepare themselves for success in college, career, and life. I also preach to corporate leaders the value of investing in their future workforce and building their talent pipeline through industry-education partnerships. When I get the chance to address parents — my favorite audience — I thank them for their support and trust in allowing us to help their children step out of their comfort zones and into mentoring programs, college visits, job shadows, and paid summer internships.
My words are backed up every day by a team of amazing professionals who partner with 11 Southern California high schools and over 400 industry volunteers to provide life-changing experiences and career-building opportunities that help connect the dots for students and enrich the classroom curriculum for teachers.
My path to ITEP began when I was about the same age as the sophomores we serve. I was desperate to get a job so I could buy a moped that would whisk me away from parental observation. I had difficulty finding and keeping a job until I enrolled in a "workplace skills" course that taught me everything from resume writing to office etiquette to how to dress for success. The final grade came with a true prize at the end: a paid internship! I never forgot the wise advice from my teacher, the thoughtful guidance of my employer, and the pride and power of a paycheck.
My career path since then has always incorporated some component of education, an appreciation for the corporate bottom line, and a recognition of my role in a global community. I've been a study abroad adviser to college students, a planner of global conferences and programs, and a tenacious friend-raiser and fund-raiser for good causes. In this current job, I have the pleasure of channeling all three components to support my organization's success.
Great, so let's dig a little deeper into the story – has it been an easy path overall and if not, what were the challenges you've had to overcome?
If you count getting fired from your first job at the age of 15 1/2, I suppose my road started a bit rocky. Having the humility to sign up for proper training, and perhaps more importantly, embracing attitude adjustment was the first step towards later success. Just accept the fact that you don't know everything. Seeking guidance and mentors is essential.
Graduating from college with too much debt and not enough of a plan was a bit of a drag as well. I learned that there is a profound difference between theoretical learning and practical experience. Both are valuable, but neither one alone is sufficient. Try to seek a balance of book learning and hands on experience.
Don't rush into graduate school, just because you don't know what to do next. I wish I had known this advice before I picked up that MA and yet again more debt before I had even tried my hand at that first "real job" after graduation. At the same time, don't dismiss the opportunity to go back to school late in life. That life experience will make you nod and smile as you sit in a class lecture, and you will have the maturity and perspective to tackle material that might have put you to sleep years ago. I went back to get my MBA when I was 42 years old and had 9-year-old twins at home. Not only was I able to mentor my younger classmates, when I graduated I was able to propel myself into a C-suite role– something that I had dreamed of, but had been elusive without the credentials that made me look and feel "legit."
Throughout my career, the struggles have come primarily from within, rather than from others holding me back. I suspect this is the case for many women. I would see a job opportunity and immediately notice the skills I lacked rather than focus on the ways that my experience could be leveraged in new ways that could provide value in this role. Again, this is where a mentor can be invaluable. Even better, build a network of mentors.
The path to becoming a leader of people is not always smooth. There are definitely adjustments to be made along the way. When we first join the world of work, we are measured by our individual success. We successfully manage ourselves. In theory, this should be easy — there's just one of us. However, if we lack the internalized work ethic or values, we may find ourselves out of a job, as I did at 15 1/2. As we progress in responsibility, we learn to deploy our hard and soft skills in service of a project or program. Still, it's all about us and how we deliver. The moment that we take on responsibility for supervising others the perspective shifts completely. Now, we are measured by the success of our team. Our primary role as a leader is to ensure that they have the tools they need to be successful. Learning this shift and living it has been the biggest challenge and the most satisfying opportunity of my career.
Alright – so let's talk business. Tell us about International Trade Education Programs (ITEP) – what should we know?
For 19 years, ITEP has helped young people gain experience, unlock doors and build the confidence they need to succeed in school, career, and life.
Our programs help schools deliver innovative, career-based curriculum that makes classroom learning relevant and exciting. During the 2017-2018 school year, ITEP programs served 6,400 high school students at 11 Southern California high schools. For 2018-19 we will be piloting programs that reach students from kindergarten through college.
Our success comes from our unique ability to bring industry and schools together to solve problems and overcome obstacles that prevent students access to education, experience, and opportunities. More than 400 industry volunteers serve as ITEP school advisors, coaches, and hosts for paid internships.
By helping schools and industry work together, ITEP is changing how society prepares students for life and bringing genuine opportunity to every young person we interact with.
This evolving work is my absolute pride and joy.
So much of the media coverage is focused on the challenges facing women today, but what about the opportunities? Do you feel there are any opportunities that women are particularly well positioned for?
The opportunities for women today are unlimited. I work closely with industries that have been traditionally male-dominated — maritime, transportation, logistics, engineering, manufacturing. The words on every hiring manager's lips are how do we get more young people, more women, more people of color to consider our sector? Most of these industries are dominated by older employees who will be retiring soon. At the same time, technology and automation have transformed the workplace so that brawn is much less important than brains. The interconnectedness of systems and the global marketplace require individuals who take well to teamwork and emphasize collaboration and problem-solving. Sounds like a job for a woman!
I truly believe that being different in the workplace is an advantage. You get to be a trailblazer and define your own terms. Go for it!
Contact Info:

Image Credit:
John Livzey, Taso Papadakis
Getting in touch: VoyageLA is built on recommendations from the community; it's how we uncover hidden gems, so if you know someone who deserves recognition please let us know here.