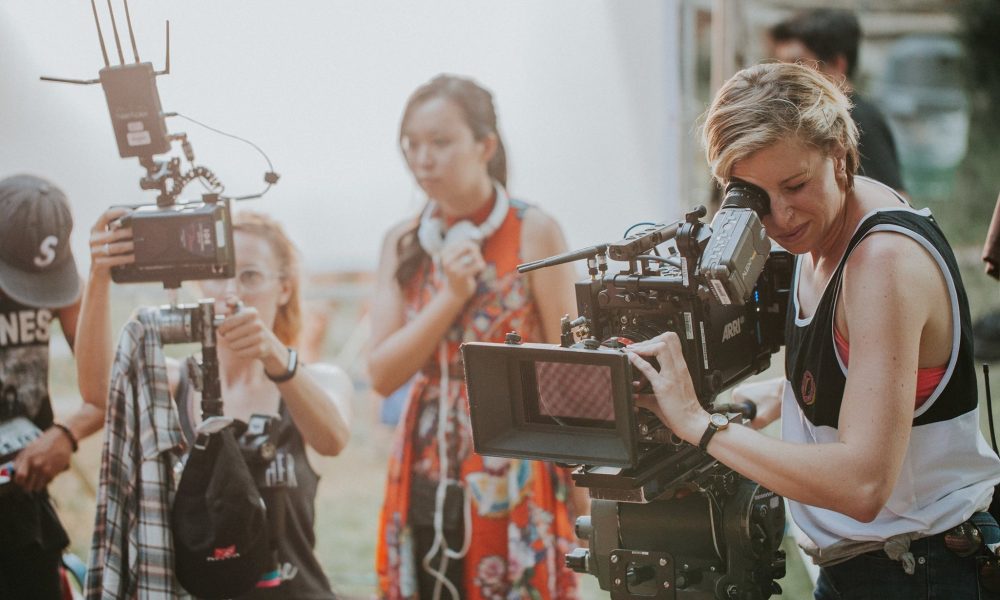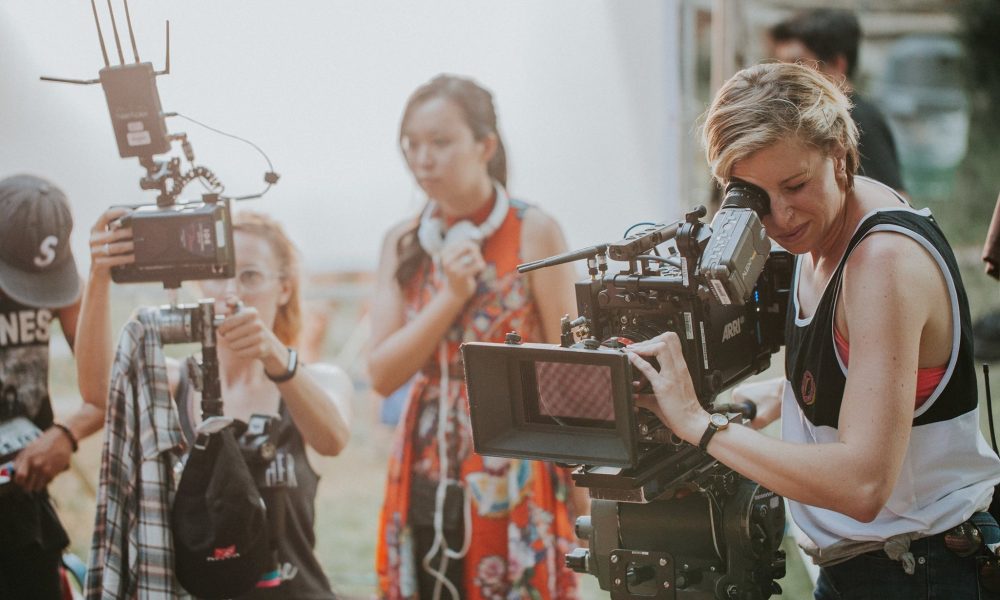 Today we'd like to introduce you to Alyssa Brocato.
Alyssa, can you briefly walk us through your story – how you started and how you got to where you are today.
Movies and TV were two of my first young loves. I'm pretty sure my parents were worried about how much time I spent upstairs in their bedroom watching TV every night in my teens.
I first became interested in film as a career path when I was in high school, after realizing that I didn't truly have the patience for the endless revision process that comes with being a novelist. I always loved telling stories, but telling them visually, now that was an exciting life path.
After honing my photography (then) hobby throughout junior and senior year of high school (thanks, MySpace), I applied to Loyola Marymount University and left my suburb of Pennsylvania to experience life in Los Angeles.
The four years at LMU were a dream. I met incredible friends – most of which are now colleagues – studied under talented professors, worked on set, and fell in love with cinematography.
The love affair began one night after a screenwriting class in my freshman year when I went to the movies to see 'Up in the Air,' Jason Reitman's 2009 feature film, shot by one of my heroes: Eric Steelberg, ASC.
I remember being immediately affected by the sequence where George Clooney explains to a naive Anna Kendrick what to look out for when heading through airport security – the quick cutting and inventive camera movement augmenting and adding humor to his monologue – and thinking "That. That is what I want to do with the rest of my life." So it was nice to figure that out at 19. My focus became, at that point, figuring out exactly what a cinematographer was, and how to become one.
Throughout the next three years, I discovered not only how to become a cinematographer, but how to *be* a cinematographer – an actual artist. I studied images and art. I made friends with other DPs and directors. I learned how to quiet the voice in my head that told me that I wasn't as experienced as my peers, and I focused on discovering the type of artist that I wanted to be. I worked as a 1st AC – not because I actually liked pulling focus (sorry to those DPs); in fact, I'm still in awe of anyone who works in that position – but because I wanted to be exposed daily to other cinematographers' processes. I honed my taste, cultivated my passion, and shot countless shorts for $75/day. The usual early-20s game.
Upon graduation, I bothered nearly every single already-graduated friend and let them know that I wanted to shoot. After about a year of smaller projects, I finally began to gain traction as a working DP and stopped working in other positions altogether.
I always want to be able to tell this story from the POV of overnight success, but really, I'm just stubborn…
Great, so let's dig a little deeper into the story – has it been an easy path overall and if not, what were the challenges you've had to overcome?
I'm not one to believe in a 'smooth road' to anything in life, necessarily – especially in a career in the arts. I really believe that you get back what you put into this, in terms of engagement and work. When I was younger, I wished everything would happen faster. Now, I realize that the struggles that I experienced (and still experience) were all shaping me into the artist that I am today.
Had I not been woefully underemployed just out of school, maybe I would not have put all of my energy into watching movies or cultivating deep friendships with the people with whom I now work almost every week. Had I not struggled with others not taking me seriously, perhaps I wouldn't have the deep drive that I now possess.
Ask anyone in the industry, and they'll tell you that pursuing a career in film is a bit of a crapshoot – everyone's journey is so different, and there's no cookie-cutter path to success. A lot of the people whom I consider extremely successful have said that they still wake up in the morning wondering when they will be. As an artist, you're continually raising the bar for yourself. I think that that's one of the most pervasive struggles.
In the age of social media, it's pretty easy to slip into a feeling that you're behind the curve, you don't know enough, or like forever will pass before things start "happening" for you. Like you would with any other thing in life, don't wait for something to happen. Take your crew and your directors and your producers out for wrap drinks, or coffee, or whatever you want. Get to know them while you both wait for these "someday" jobs to come along. Laugh with them, go to museums with them. Share your favorite movies or art. Connect on a human level. Besides our work, the relationships that we make in this industry are of the utmost importance. They open our eyes to new perspectives, and they provide us opportunities to continually learn.
Outside of relationships with others, make a good relationship with yourself. Freelancing is a lifestyle – it is a gorgeous and rewarding lifestyle, but it can be challenging and unstable at times. Figure out what makes you happy, and how you like spending time. Really investigate what makes you tick as an artist.
Overall, I think the most useful bit of advice that I could share is to be patient, stay passionate, connect with your collaborators, and work hard. Always remember why you're doing what you're doing. However that looks for you, do that.
Please tell us more about your work, what you are currently focused on and most proud of.
I am a cinematographer! My work runs the gamut from narrative short/feature film, to commercial and branded content, to music video and documentary, and I absolutely love this job. I am currently working on some branded commercial pieces and a few short films, and prepping a feature film with director Thom Harp, titled 'The Donor Party,' that will shoot in Summer 2019!
My favorite thing about being a DP is the collaboration of filmmaking. I love figuring out with the director the best way to tell the story, through tone, composition, and lighting. We create worlds together – and tell stories that deeply affect and impassion people. We make sense of the world through art, and it is such a privilege to be able to do this every day.
You can find my website at www.alyssabrocato.com, or follow me on Instagram @alyssabrocato.
So much of the media coverage is focused on the challenges facing women today, but what about the opportunities? Do you feel there are any opportunities that women are particularly well positioned for?
The film industry has definitely experienced a shift in recent years, in favor of opportunities for womxn. While we may not have done away with the fairly massive inequity overnight, in terms of statistics, most every film school for example, is extremely desirous of female (and POC and female-identifying) applicants.
There are a number of grants for filmmaking, in various capacities. AFI Conservatory in Los Angeles runs its awesome Directing Workshop for Women. People are actively calling out sexism in Hollywood. Men like Alan Caso, ASC (and many others) are championing us. We're in a whole time of opportunity.
It's a good time to be a womxn in this industry, I'm not going to lie. While I wish I received perhaps fewer emails from producers hiring me asking (specifically) for a "female DP," I celebrate the fact that I am being considered, and getting hired to do what I love. Ultimately I have no control over why I am hired, but I love what I do and I'm grateful to continue to make movies.
In terms of the opportunities for which womxn are well-suited – it's all of them. Everyone is so different and so capable. If you want to direct, find a screenwriter whose work you believe in, break down a script and try it. If you want to shoot, pick up a camera and learn about & make images. We're strong, smart, and we're natural-born problem solvers. Don't be ashamed to ride this wave right now – all the while shouting thanks to the powerhouse ladies who came before you and paved the way.
Contact Info:
Getting in touch: VoyageLA is built on recommendations from the community; it's how we uncover hidden gems, so if you know someone who deserves recognition please let us know here.