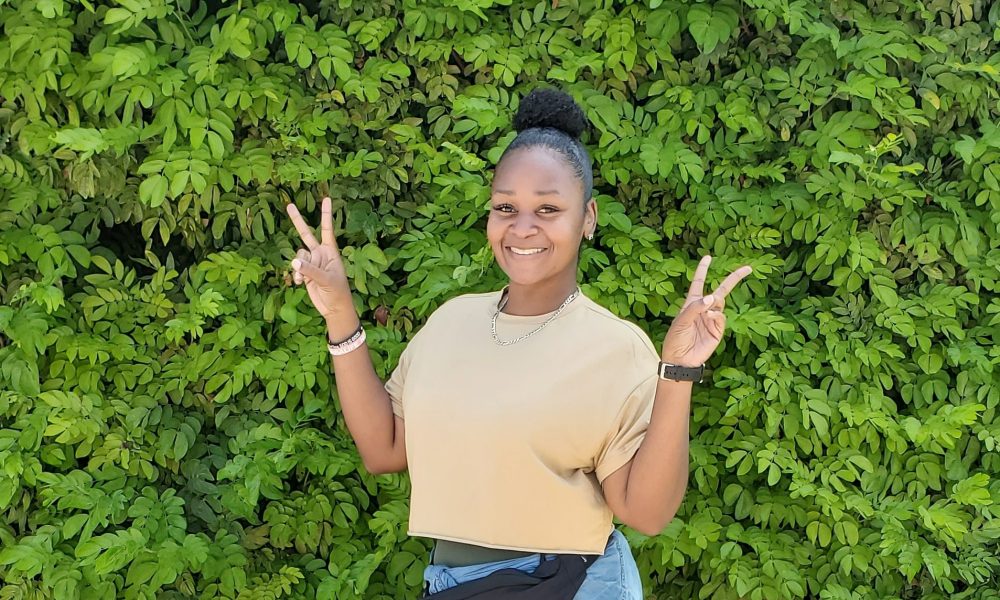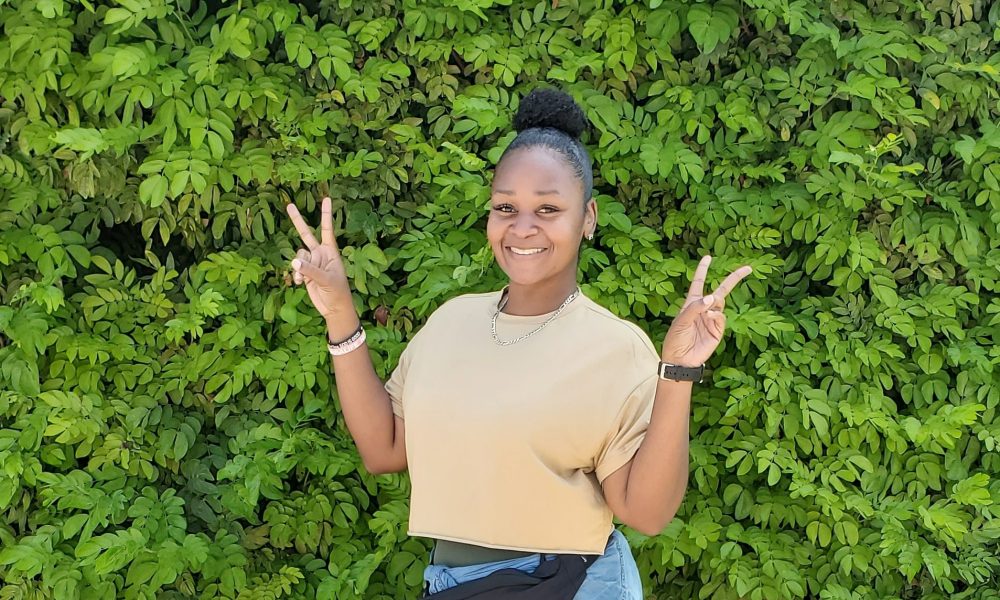 Today we'd like to introduce you to Toya Denise.
Toya, we appreciate you taking the time to share your story with us today. Where does your story begin?
About eight and a half years ago, I found myself mentally, physically, and emotionally at an incredibly low point in my life. I was fresh out of a relationship and a few months prior, graduated college. I was really trying to find myself and figure out my future and where I wanted my life to go. I was at the heaviest weight I had ever been, feeling so disconnected and uncomfortable in my own skin. It was at a point where I didn't even recognize myself in the mirror anymore. I think I was around 23 years old at the time but looked and felt much older. I remember looking in the mirror and thinking to myself, "I can't keep feeling like this, I need the outside of me to reflect who I am on the inside". I needed to make a change. Honestly, I was fed up with the direction things were going. I knew that for me to be the person I wanted to be, I had to make a choice in that moment. One of my favorite quotes is "if you always do what you've done, you'll always be what you've been".
So, I started by making some small changes. I started going to the Culver City stairs with my coworkers at the time, Mercedes and Tiffany, before work. It became a thing for me since I have an extreme love for nature and the outdoors. Though things were good, I felt like I was giving my all out there on that hill. Literally blood, sweat, and tears! I was frustrated because I wasn't getting any major results. Just when I felt like giving up, I met Clint, a friend of Mercedes, who had just dropped a bunch of weight adapting to a new healthy active lifestyle. He believed that this could help me like it did for him. Honestly, in any other case I would have been a NO, and a strong no, at that. But I took the chance. I had to remind myself if I wanted change, I had to do something different. "What do I really have to lose but weight? Right?" That was my mindset. Let's just say that one "yes" has completely changed the trajectory of my life. I was taught how to properly fuel my body and fell madly in love with fitness! I went on to lose 75lbs that year in six months' time with the help of my new lifestyle changes. I felt the best I'd ever felt, mind, body, and soul.
With my newfound love, health and fitness became my passion. It was like free therapy for me. Being that I had changed in so many ways in such a short time people naturally became curious about what I did and wanted me to help them. It was history after that! I have always had a love and passion for the people, so helping people on a journey to better health and fitness which was personal to me seemed like destiny! Being able to positively impact a persons' life means everything to me. It fills my cup. So much so, I got certified to teach group fitness classes so that I could continue to help educate people on fitness and nutrition and provide a fun and welcoming space to work out for all ages, levels, and backgrounds. Today the journey continues! My vision for helping people has gotten even bigger especially since COVID. I still teach classes locally as well as online. I want to do my part in giving back to the community and help as many people as possible.
I'm sure you wouldn't say it's been obstacle free, but so far would you say the journey have been a fairly smooth road?
When I first started, I was a lot younger, so I had less responsibilities and could get by with a part-time job. I had more time to dedicate to my own personal results and time to work out with people who wanted my help. Financially, I wasn't making much money or at least not enough for the goals I had. I ended up getting a full-time job in an unrelated field which took away most of my free time and sucked up a lot of my energy. Between work and trying to maintain some sort of a social life, it took a toll at times trying to stay as active as I was over the years, but because it made me happy, I kept pushing. I was working 10-hour shifts at work, coaching people through text messages and phone calls on lunch breaks, then after work heading straight to workouts. I was determined. I did 5am gym sessions and switched some of my routines to weekends and off days, and actively attended evening group workouts with my clients and friends. I maintained that schedule for about two years until the facility that we worked out at was shut down.

Though I liked my job, it was clear to me that fitness was where my heart was. I was doing my job around fitness and coaching instead of the other way around. I had thoughts about one day leading my own large group classes, so I decided to get certified to make it reality! The plan was to make this my full-time career and eventually leave my job. The process to get certified most definitely tested me, being that the studying and exams were way more intense than I imagined! I had to get creative with finding time and ways to study and workout, around everything else. Talk about stress. After some trials and errors, and the help of my amazingly supportive sister Tanesha, it happened! "Monday Night Fit Party" was born! Having my class was one of the most amazing and rewarding feelings for me. I looked forward to being there and seeing faces come through the door, I was receiving great feedback as well! It was finally happening!
For eight months, it went strong! Until we had some unforeseen issues with the location where we hosted the classes. The building was under new management and things didn't work out, so the Fit Party was shut down until a new location was secured. After having to convert to weekend outdoor pop-ups for a while, we eventually were able to relaunch at a new location, along with the new launch of my website Toyadenise.com. I was still maintaining my full-time job and doing my classes up until COVID hit and everything was shut down. I was unfortunately laid off from my job during the first couple of months of quarantine and had to figure out what I needed to do to make things work. I believe everything happens for a reason. Immediately I saw this as my opportunity to go full throttle into my fitness business.
With everything being shut down, including the gyms and outdoor locations, I launched virtual "Monday Night Fit Party" and added Wednesday "Club Fit" classes via zoom. Recently since things have gradually been opening back up, I have been doing local pop-up workouts in Inglewood throughout the week and working on developing more classes and programs for the community in the future. It has been a journey for sure. Like any journey, there are ups and downs. I think what has helped me stay motivated over the years is remembering my "why". Sometimes even the motivator needs motivation. Life happens to all of us. I just want to be the person I needed, for someone else. I've come a long way but there is still so much work to do.
If it weren't for the amazing support that I have, honestly I don't know if I would have kept going all these years. I've been blessed to have unwavering support from my Mom and sister, and my amazing friends. They all deserve recognition because they've been here with me, keeping me accountable and encouraging me to go further when I felt like giving up.
I'm extremely grateful to my friends Keisha, Karen, Jaquiya, Kelly, Danielle, Tiffany, the Rios family, and so many more of you who have directly been apart of this journey. Thank you to anyone who has trusted me to assist them, or attended a class, worked out with me, collaborated, bought something, sent encouraging words, or shared something with me or for me. It all has played a part and I'm forever grateful.
Thanks for sharing that. So, maybe next you can tell us a bit more about your work?
I am a full-time entrepreneur specializing in all things "mind, body, and soul". My goal is to educate people on ways to improve or exercise each category. As a group fitness instructor, I teach Hip-hop and afrobeat's HIIT workouts. I think what set's me apart from other instructors is I try my best to make it feel like a party! I think both music and fitness are therapy, I combined the two, so you have no choice but to dance and sweat! I do my best to make every single person feel comfortable, welcomed, and capable at whatever level they are on. Whether they are just starting out or more advanced, I meet them where they are because I can relate. At the end of each class, my goal is for every person to feel like nothing else mattered in that 1 hour of effort and sweat. It doesn't just stop when the class is over, we build bonds and support each other on our journey's day to day!
I also offer coaching and mentoring on "Mind, Body, Soul" Fitness. I believe that we all need to work on our mind, body, and soul. We work out the physical but often neglect the other two. I offer resources on my website for people to use like, books, recipes, self-care routines, and 21-day challenges. The 21-day challenges highlight nutrition, motivation, mindset, workouts and give access to accountability groups with other people with similar goals. I'm known for being a one-stop-shop lol. I don't like to limit myself at all, so I do so many other things in addition to Fitness. Overall, I'm most proud of my resilience and no matter what attitude. I could have given up so many times, but I always find a way.
What does success mean to you?
I define success as living out your passion and purpose daily in a fluid way. Success is bringing value and impact to the world on whatever scale, big or small. Success to me is also outdoing your last best efforts daily, always doing more to reach new level in life.
Pricing:
Private Small Group or 1-on-1 workouts (Starting at $25/hr)
Contact Info:
Suggest a Story:
 VoyageLA is built on recommendations from the community; it's how we uncover hidden gems, so if you or someone you know deserves recognition please let us know 
here.