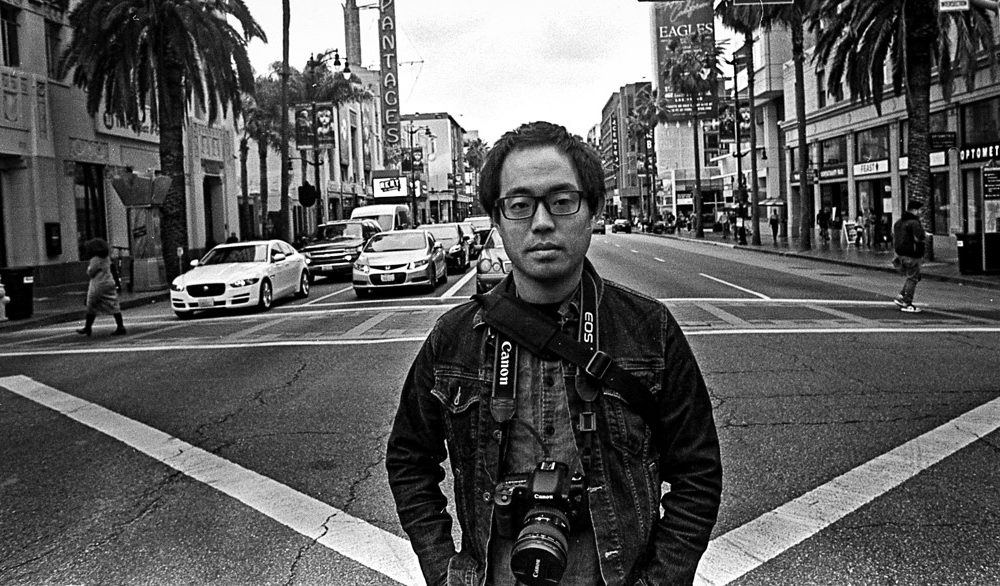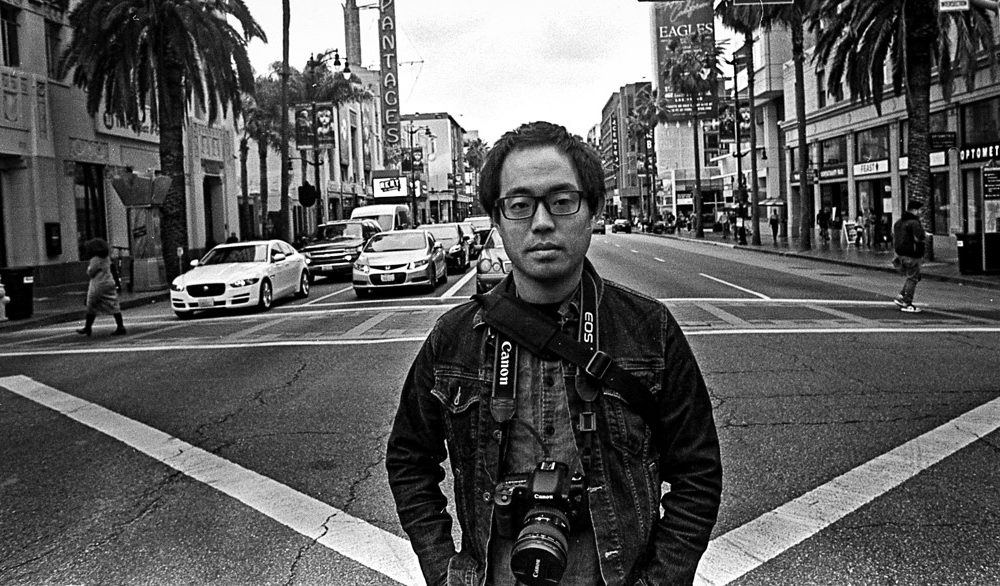 Today we'd like to introduce you to Toshiya Shibusawa.
Thanks for sharing your story with us Toshiya. So, let's start at the beginning and we can move on from there.
I'm probably not telling you a story of my journey as a filmmaker in here if I hadn't discovered Sergio Leone's "The Good, The Bad and The Ugly" at a local rental video store called "Tsutaya" in Kobe, Japan when I was 18 years old. The rental video store has been my best hang out place. It was located on the way to my home from the nearest train station, so I could stop by every time I'm coming back from school, to pick whatever movies to watch that night. That day I was looking for a western movie which I quite hadn't seen yet. At that time my favorites were Hollywood new wave "post modern" action movies like "The Matrix", "Fight Club", "Pulp Fiction", or Japanese movies like "Battle Royale" or "Godzilla" series.
That day after school, I was looking around the aisle as always but that time was to find something different genre that I hadn't explored yet until I stopped at western section, and I found a picture of three sweaty, tough looking gunslingers. I knew that was what I wanted. I immediately rented it and watched it that night. It was so good enough to watch it again in a row until the movie ends second time that night when I realized it was almost 4 in the morning. I was sitting in front of the TV screen alone and staring at the faces of Clint Eastwood, Lee Van Cleef and Eli Wallach on DVD cover to have said to myself, "Okay, someday I'm going to make a movie like this." But at the same time, I thought I would not be able to be the director even though I had never tried making anything. I was just a kid who were just dreaming not doing it. Although I had really enjoyed watching movies of all genres, from new to old, countries to countries and studying a history of cinema by myself. It was my biggest hobby in my life, but was no more than that, until I moved to Tokyo to start working at TV commercial production.
By the way, music has also been one of my biggest source of inspirations as well. I started playing piano when I was 7 and started playing guitar to join a band as I was 15. I also was a singer in the band. My passion for music began with The Beatles and Elvis Presley. They were my heroes when I was a kid. I was listening to them all day twenty-four seven and imagining them playing songs for me. One day at school, my bandmate came to me and started raving about the CD he recently bought. He played it for me in the lunch break. At first, I thought my friend recorded thunderstorm and radio noise and somebody's screaming to mix them up and overdubbed them, and fast forwarding it and forced me to hear it. I had no idea what I was hearing it. I could hardly call it "music" as a kid who knew only Presley and The Beatles. But after that big operatic noise stuck in my head for a while. I couldn't help going out to the record shop to buy the album "Slipknot". Since then, Heavy Metal became part of my life.
It was after I graduated from University, where I spent whole years only to enjoy rocking and watching movies, I moved to Tokyo to start working at the TV commercial production company as a production manager. It was a nightmare. One big reason was Commercial industry was way different from what I expected. Or I could say I had no idea about the industry before I got the job. I had just been watching movies and freely playing band whole my life until then, so I was not prepared for it at all. The TV commercial business looked cool and gorgeous for a clueless kid. I thought it was so creative and live in a prestigious life until I noticed something is wrong at an orientation program when the president of the company announced us, "From today, during your first year, all of you are going to be a slave. Who is going to be the king of the slave?"
In the commercial business, making the client satisfy is your job, or rather, you need to do whatever you can do to make them satisfy. Especially in Japan, where no working union exists, harsh working condition, mentally and physically stressful, overwork, extreme, etc… I was a dog for the client, for the agency, for the boss, for other older coworkers in the company every day. Under no circumstances, you need to respect older people than you and obey them in Japan. Especially if it's your first year, you can't leave the company before all the other co-workers leave. I often had to stay at the hotel nearby the company because I didn't have time enough to go back home and come back. Sleep at the hotel for 2 hours and go back to work again. They think they are the master of the dog so I had to be their dog and think what I should do to make them happy every single second. I was a servant and a slave. There was no single creativity for me. Second reason was the reason I chose to work at the commercial industry was because my friend went there too. I didn't have any strong vision for the future. I was just happy to listen to music, play guitar and watch movies. Such an ignorant, lazy, stupid kid. Again, I followed my friend's path, not mine.
I was so frustrated by myself. I was so pissed off to me who couldn't decide anything by myself, who couldn't do anything with your own passion, who lived with extreme stress by the job I didn't want to do. I realized I didn't have any purpose or goal in my life. I didn't have anything I can proud of by myself. Out of all that exasperation and anxiety, I finally started making a short film. I bought a camera and went around Tokyo area on the weekend and started shooting street, city, landscape, and people. When I look at them through the lenz and capture the moment, I felt I was very relieved. Especially when you take a picture of people who might also be stressed by the harsh Japanese society, some people looked so sad, but sometimes I found some people looked so happy. They looked enjoying their life. I asked myself, what makes them happy about their life? I wanted to find something makes them happy out there. Something I didn't have. And all of the sudden, I realized one thing, that it seemed like all the venom inside my body had been washed away only when I go out with my camera. When I looked into the lenz, I felt I was connected to all those movie directors I admire; Sergio Leone, Quentin Tarantino, Jean Luc Godard, Kinji Fukasaku, Bong Joon Ho. And when I went back to work on Monday, I felt better than the last Friday.
I made one short film with my friends, written and directed by me, with super low budget to submit to ABCs OF DEATH 2: 26th Director Competition. My movie was not selected but that experience was a huge threshold of my later career. I knew what I wanted to do. "I am going to make a movie".
Even before I quitted the job, I knew I wanted to go to LA. First, I wanted to get out of Japan to see outside world. Second, I wanted to see Hollywood. By placing myself in the different culture, lifestyle, language, I thought I could find something new inspiration that I couldn't do so when I was in Japan. It was true. I attended UCLA Extension Directing program and made ten short films so far. My last short film called "Mad Dog Express" got awards from film festivals in LA, and I'm currently working on next feature film. I can't be more exciting than now. Because now I have something I really want to do with all my heart and can truly enjoy every process. I feel like I was reborn.
Great, so let's dig a little deeper into the story – has it been an easy path overall and if not, what were the challenges you've had to overcome?
Off course there's no smooth road. The greatest struggle for me is to find my own voice through asking myself; Why are you doing this? Why does it have to be you? What can you do it? How do you do it? All the time. When you find it, you can't help making something out of it.
We'd love to hear more about your work and what you are currently focused on. What else should we know?
I'm a Film Writer/Director. I've been inspired by movies from all around the world. Especially American Cinema and Japanese Cinema. One of the things I want to achieve as a Japanese storyteller is to combine both cinematic styles. Most of American Cinema is action-packed, well-written three-act structure screenplay and the good always beats the evil in the end, and the audience fists up and says YEAH!! Sometimes it's very dogmatic.
On the other hand, most of Japanese Cinema focuses on telling a story by not action driven plot but by character's life. Most important thing is Japanese don't think good vs. evil. We think they are just two people who see things differently. It doesn't have an easy solution. But sometimes it's too philosophical and incoherent. I think very few people understand this point of view.
Do you look back particularly fondly on any memories from childhood?
I grew up with dog. She was like my real sister.
Contact Info:
Image Credit:
David Haye (Profile Photo), Audrey McPherson (Behind the scene photos)
Getting in touch: VoyageLA is built on recommendations from the community; it's how we uncover hidden gems, so if you know someone who deserves recognition please let us know here.