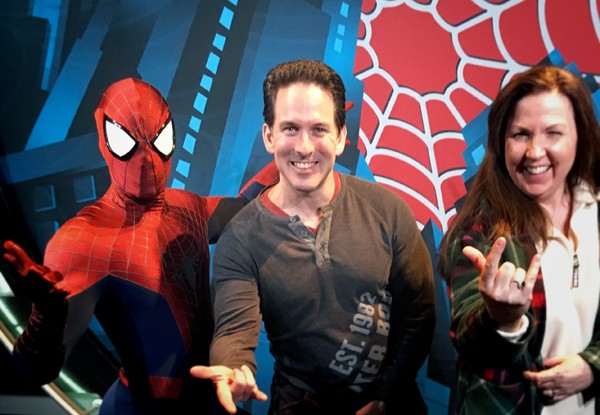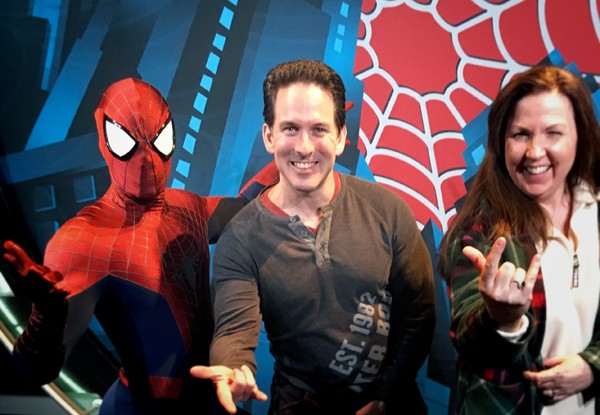 Today we'd like to introduce you to Mitch Chase.  Below you'll find edited excerpts of our interview with Mitch.
Mitch, please share your story with us.  How did you get to where you are today?
Being a victim of sexual abuse at the age of 7, drove me to become very shy and introverted. I had a low self-esteem and was often picked on and bullied by kids at school. I first began to work out just so I could better defend myself and stop being a victim. As I got stronger, I found I really enjoyed it and the boost to my self-esteem. I soon developed an early passion for fitness, and started studying books and magazines to learn how to build a physique like Stallone or Schwarzenegger. I got my first job as a fitness trainer at the age of 15, just for the free gym membership. I had no idea that I would enjoy helping people so much that it would become my career.
Since then, I have been coaching clients for over 28 years, and logged over 50,000 training sessions. I've helped thousands of people lose fat, gain muscle, and lead happier, healthier lives. I'm proud to have had the opportunity to have impacted so many lives. I've worked with celebrities, actors, CEOs, fitness and bodybuilding competitors, professional and junior athletes in football, hockey, tennis, golf, skiing, figure skating, surfers, runners, dancers, military, police, fire, martial artists, lifeguards, doctors, Pilates and Yoga instructors, and even other personal trainers. I studied Kinesiology and Physical Education at CSULB, have been certified by ACSM, NSCA, AFAA, NFPT, Pn1. I've published numerous articles on exercise and nutrition, and have been featured on TV, Sports Desk, Citi Cable, Southbay Magazine, Easy Reader, The Daily Breeze, and many other publications. I've created fitness and wellness programs for hospitals and corporations, conducted fitness research studies and have taught courses on Nutrition, Strength Training, and Wellness. With many years studying and practicing Nutrition, Biomechanics, and Exercise Physiology, I've become a leading expert on how to achieve aesthetic and functional results from exercise.
Has it been a smooth road?
Early in my career, I thought that I could get anyone into better shape as I had many clients that saw fast results. But I soon discovered that despite my best efforts, I had a few failures in clients that would regularly plateau or struggle to lose weight. Through lots of trial and error, I soon learned that the solution for one person, may not be the same for another. Each client needs a different approach. Not all workouts or diets work the same for everybody, and there are many other factors outside of the gym or kitchen that can interfere with one's progress: genetics, hormones, mindset, stress, habits, sleep, medical conditions, insulin resistance, environmental factors, etc. Over the years, I've learned how to identify factors that may be inhibiting one's progress and create solutions that work. By regularly measuring progress, evaluating and making adjustments to the routine and diet, I can give my clients solutions, focus, and guidance, so they can finally achieve the results they desire. That's real coaching, and that's what I do. This has led me to develop my fool-proof method to create a leaner, stronger body. My unique program matches the correct workout and nutrition plan to your specific body type and lifestyle to ensure you achieve the results you desire.
What are your plans for the future?
I have several projects in the works right now. I'm currently involved in the development of a new fitness platform / app called "Active Nomad" that will launch later this year. I also have two books in the works: first, is a book that teaches good nutrition and makes easy to learn and master and apply in our busy lifestyles. Next is a self-empowerment book that teaches skills to develop better habits and become disciplined, to have more success in your health, work, relationships, and life. I've also launched a new 12 month online nutrition coaching platform which enables me to work with and monitor clients who live too far away to see me in person.
Let's dig a little deeper into your story.  What was the hardest time you've had?
I was a shy, awkward, and skinny kid that was brought up in a strict Mormon family. At a very young age, I was sexually assaulted while walking home from school by a neighbor who lived only three doors from my house. I believed that it was my fault for letting myself get victimized which caused me to have a difficult time opening up to people and trusting them. I wasn't very good at sports and was regularly teased, bullied, and beat up on by kids at school.
I got my first taste for fitness, when I turned 12. I got my first job delivering newspapers on my bicycle, as my legs quickly grew stronger by carrying 200 to 400 newspapers on my bike everyday. I enjoyed my bike riding so much that I began riding the hills around Palos Verdes, or up the coast to Malibu and back. Then I began doing push-ups, pull-ups, and sit-ups every day. Then, I got bit by the bodybuilding bug after I saw Stallone and Schwarzenegger on the big screen in "Rambo", "Commando", and "The Terminator". I bought my first barbell and dumbbell set with vinyl cement filled weights, and started reading every Bodybuilding book and magazine I could get my hands on to learn about anatomy and nutrition. As I grew stronger, I gained self-confidence. I became better able to defend myself and determined to never be a victim again.
Do you ever just stop and think WOW – I've made it?
I've been honored and surprised by how far my business has come. I've been very fortunate to have had the opportunity to work with actors, CEOs, top ranked tennis athletes, professional football and hockey players, and top ranked junior athletes, fitness competitors, police, firemen, and military. I recently worked with 2014 Wimbledon Finalist Eugenie Bouchard for a Nike photo shoot, not to mention the numerous awards that I've received over the years.
However, none of those mean as much to me as the praise I've received from my many clients like Hannah who at over 270 lbs., struggled with her weight for years. She had worked with other trainers and tried many diets, but could never take the weight off. Challenged with GI issues and having her gallbladder removed, I put her on a sustainable nutrition plan and a challenging strength training program. Working together, she was able to lose 120 pounds and she has now kept it off for over 6 years. She repeatedly tells me how much she loves me and how I helped save her life! Now in her 70s, she has greater self-esteem, she's proud of her body, she's stronger than ever, plays tennis and exercises daily, and enjoys life again. I take the greatest satisfaction knowing I've not just helped them transform their bodies, but improved their lives for the better.
Contact Info:
Check out his work below: