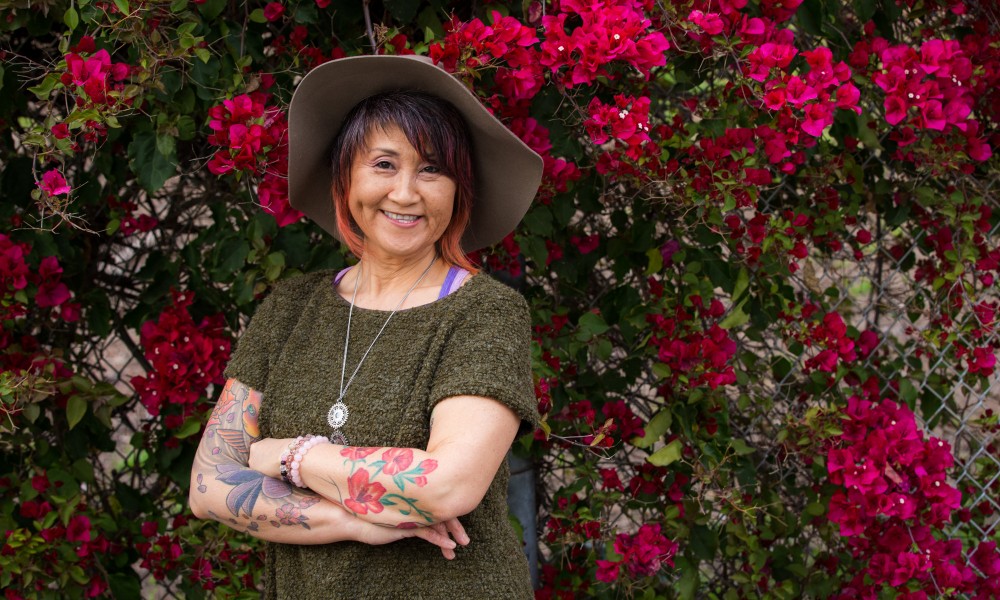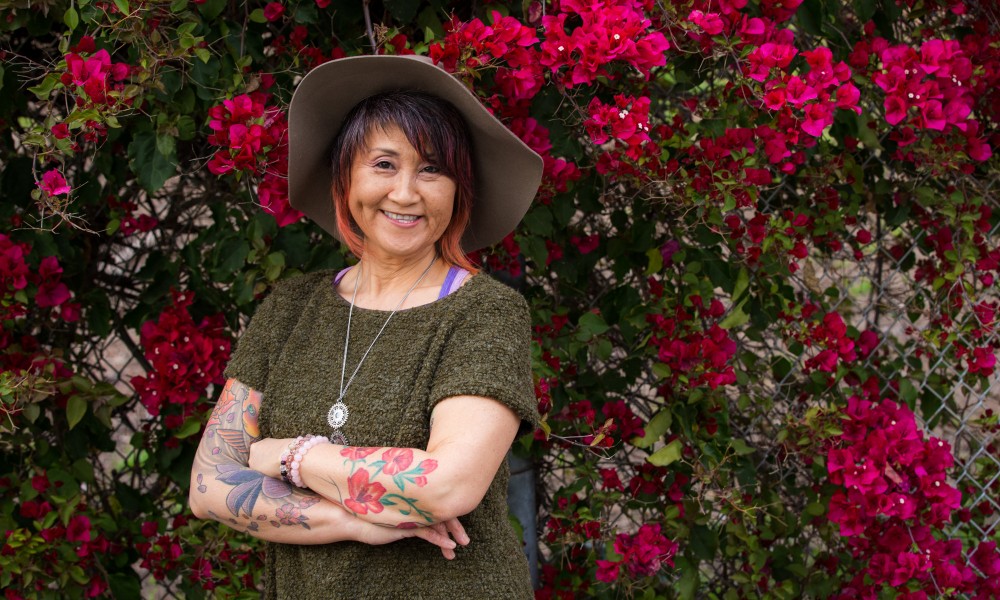 Today we'd like to introduce you to Mayumi "May" Sappington.
Mayumi, please share your story with us.  How did you get to where you are today?
Growing up in Yokosuka, Japan… my mother has started her Hair Salon business since I was two years young. Most of my life has been surrounded by amazing mentor, my mother who is resilient, a woman who has a charismatic leader mindset.
At age of 26, I came to the US.
In 2003, I have joined Yuko Hair Straightening Salon in Beverly Hills as an educator. Traveled to NYC, Seattle WA, San Francisco, CA often to share and to guide professional cosmetologists Yuko Hair Straightening, AKA Japanese Hair Straightening, AKA Permanent Hair Straightening. I was so thrilled to be a direct interpreter for Ms. Yuko Yamashita, who is the founder of Yuko Hair Straightening. There was the moments that I often enjoy meeting many talented hair stylists all over US and Canada. After I had left and have become independent stylist, I had decided to become a specialized Japanese Hair Straightening service. Creating my first own website that has many closer detail about Japanese Hair Straightening was so exciting and that's when my Pioneer work on Japanese Hair Straightening services has started. Along the way, I have created Non Paraben moisturizer for this service, and then with positive surprise, my creation has a recognized as for also Anti-Aging (skin care) moisturizer.
I always enjoy, appreciate, and respect "Details" on a matter. Caviam stands for Expensive, Exclusive, and Rare, One of the kind… people who believes and trust Caviam will follow Caviam. I definitely follow the main frame work of Japanese Hair Straightening and I add several twists on my service, including skills, closer details, and 13 years of services has been only Japanese Hair Straightening and Dry Haircut. I always and will have unique approach to this service. I am very authentic. I am not for every customer but I will be honest and will be truthful for what I do in my service if anyone who is seeking 100% closer attention of mine over 5-8 hours of service without any breaks. Many of my customers had become a long term customers and I feel that is because they probably feel and see my passion of this long, tedious work along with so much layer of the detailed information on hair, products.
Has it been a smooth road?
Yes, but there have been some hardships… especially when the Brazilian Blowout Treatment, Keratin Treatment and any other similar "Temporary Hair Straightening Service" were introduced to consumers.
I have lost so many customers. Many of the stylists had gone to offer these types of services to gain back their business profits but I didn't. I knew these are Health Hazardous products and services. After several years after these Temporary Hair Straightening had come out, one by one has been slowly but surely coming back to Japanese Hair Straightening services. I was excited and happy to see my business was picking up, at the same time, I have learned that I also had to face the fact for a safety on my own health then. I am and I have been exposed to carcinogen. All of those fume are around us in hair salons and especially when a customer request me to go over with Japanese Hair Straightening over any type of Temporary Hair Straightening, I am the one who would be inhaling the fume. As matter of fact, in 2013, after inhaling the fume from a customer's hair who had received Brazilian Blowouts service at a beauty collage sitting at next station from mine, I had started coughing after 5 min of being the salon, that night, I couldn't stop coughing all night. Next day, I completely lost my voice. Then my sinus had started infected and at the same time my nose had started bleeding. I had ended up at doctor's office and had received heavy dose of steroids shot and coming home with 10 days of stronger dose of antibiotic medications. Since then, I carefully consult customer's hair history first over a call. Depending the frequency of the service of Temporary Hair Straightening serviced hair, I do decline to offer my service. Since Japanese Hair Straightening is an advanced technical service, there are more cases that I am not able to lists here to share since those cases have complicated situations to write here.
What are your plans for the future?
I will continue serving the clients who seek the best quality work done on their hair. One another goal that I have in my mind for future is that I would like to place an outlet using Amazon.com for exposing my original product for sale.
Let's dig a little deeper into your story.  What was the hardest time you've had?
It is very personal life story.  I was in DV situation prior moving to Los Angeles, it was the scariest time of my life.  I was not sure if I am able to make it through with my life physically, mentally, emotionally and of course, financially.
Making a choice to take a big jump as applying a position to Phiten / Yuko Hair Straightening System for a position had allowed me to have another chance to survive, but also, because of miracle collaboration and opportunity to become an educator at Phiten Corporate Office had lead me to be what and where I am.
I had worked 7 days a week, full time work at the Phiten / Yuko Corporate salon in Beverly Hills and also 2 days traveling down to San Diego taking care of my existed customer.
When I was chosen to be MC at Phiten / Yuko Straightening Demo show in NYC in 2003, soon after (about 9 months) I was hired to be an educator, my career had shifted to smooth sailing.  That was because, I was started working closely with the founder of Yuko System, Yuko Yamashita as an interpreter, a direct translator, a leading educator at the corporate sales department.
Do you ever just stop and think WOW – I've made it?
It was only three days before the trip to NYC, I was asked to be MC for 300 attendants show.  That was my first big WOW.
Since that time, I had become a main educator at Yuko, visiting NYC almost every 3 weeks for next 3 months, meeting amazingly talented stylists, salon owners in NYC, providing my education to those well-known high-end professionals were amazing experience and wonderful memories of mine.
But another big WOW was that I was hired by Gene Juarez Salon in Seattle.  The Gene Juarez Corporate office had given me one year contract agreement to be a consultant to train top 6-10 stylists in Seattle.  It was $3000 for 2 day classes with one trip, total of 4 educational trip to Seattle every 3 months.
Pricing:
Japanese Hair Straightening Service fee is from $400 and up, Dry Haircut is from $55 and up. The service fees will be determined by your current hair condition including volume, texture, length and more. Most importantly uneven porosity hair condition may be required to condition the hair prior to Japanese Hair Straightening Service. You may require to have complete upgrade on your Home-Care-Maintenance prior to your first service. 
Contact Info:
Check out her work below: