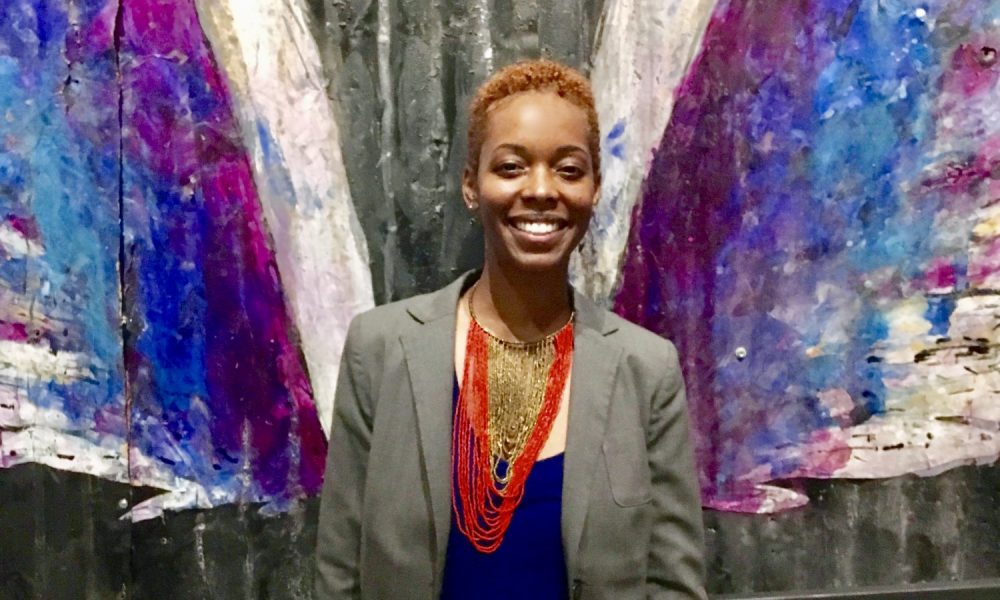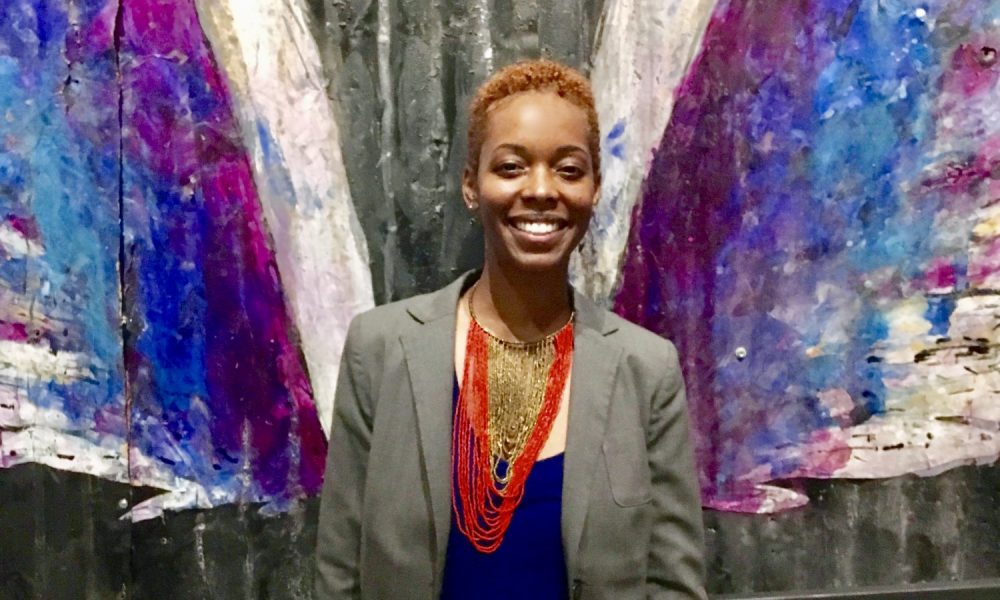 Today we'd like to introduce you to Tonda Linsey.
Tonda, let's start with your story. We'd love to hear how you got started and how the journey has been so far.
I started out as a police officer in Metro Atlanta, where I worked for over ten years. Around 2013, I was preparing to transition out of law enforcement and didn't want to just abandon all the knowledge, experience, and skills I had acquired and sharpened over my career, so I began to brainstorm what to do with it. Being that I naturally love to share knowledge and information and had been a field training officer for new police academy graduates, I explored teaching in some capacity. After some brainstorming and prayer, I came up with teaching self-defense, specifically women's self-defense. I decided to focus on females mainly due to the great need for education and training for women and girls coupled with the huge impact it would have as well. I had witnessed so many avoidable or preventable incidents and situations where women and girls did not have the proper tools, mindset or information to deal with violent, toxic, and abusive environments that I wanted to do something about it. We are so undervalued, overlooked, underserved, etc. as females I felt self-defense was a good way to empower sisters to prevent, defend against, and rise above these situations. Although we can never control a man or any other person, there are real simple solutions that can reduce our risk of being attacked and reduce our risk of being in harmful situations. After a lot of research, I found a set of techniques that I thought were valuable and actually worked, got certified and trained with one of the nation's go-to experts on women's safety Steve Kardian, and Empowered Defense™ was born. So many times we find ourselves as ladies on the defensive end and reacting to what is presented to us when we should shift to having a proactive approach to our personal safety and well being. It takes a lot less energy to take steps to deter a threatening encounter from happening than it does to escape from one.
I now get to witness girls and women transform right in front of me after one session! A light turns on when you empower a person with potentially life-saving information to "save themselves" and almost immediately their confidence increases, it is that Oprah "aha" moment. Those moments are priceless, that is when I know I am on the right path, I'm making an impact!
Over the last year, after deciding to revamp and relaunch Empowered Defense™, I have been able to see the most growth with my platform. More and more women are making self-defense a priority and I believe the #metoomvmt has had a lot to do with that. When I first began this mission years ago, people have always been excited about the work and found value and a need for it. However, that did not translate as quickly as it does now to taking action to get trained and educated. Awareness has shifted and that is a good thing.
Has it been a smooth road?
It has been a roller coaster in the last several years, not a smooth road at all, but a worthy journey for sure! Some of the struggles were just my attempts to connect with the people to get them to prioritize their safety. I like to compare it to a health and wellness journey. We all know we need to exercise and eat certain foods and avoid others. However, making time to exercise and choosing to eat "right" etc is something many of us put off and procrastinate about. We know the value, know we need it, but the urgency isn't there because many times there is no immediate threat to our health and results aren't immediately seen. Now when you throw in a cancer diagnosis, or life-threatening disease, etc. All of a sudden, a fire is lit under us and we kick procrastination to the curb and start loading up on our veggies and cutting out sugar, fatty foods, dairy and meat in an effort to heal ourselves. We go into overdrive to heal ourselves and try to keep the cancer from progressing.
That is many times the same way we deal with personal safety. We take a few precautions here and there but we truly are often times slow to prioritize acquiring skills and knowledge in self-defense unless it is a reaction to being violated. Part of the problem is we just don't train our children on the importance of it, so naturally, in most circles self-defense is not a popular topic or discipline unless a parent has had experience and training in it. So trying to get people to adopt a new way of thinking will always be a slow process.
Watching and reading stories of attacks and crimes that were very much preventable is always hard as well. My first thoughts are always if they only would have known ______, they probably would not have made that decision. A predator always has blame or responsibility for their actions. At the same time, my philosophy is "control what you can control" and what we do have control over as females is our mindset, our decisions and how we choose to move through the world. That is what I focus on, the controllables.
I also am a Realtor® and work for an airline, so juggling my schedule at times definitely has its challenges. Having a great team in place is critical to progress and growth.
Other challenges are funding and some groups or organizations wanting to bring me in but just not having the resources. I want to help everyone because I believe every single female on this Earth should have self-defense training to combat and escape physical and sexual assault. The reality is I am only one person though so I have had to get creative in reaching people in the last year. That is one of the main reasons I wrote my book F FEAR: A modern-day women's self-defense guide, to reach an infinite number of people with the basic principles that can be immediately implemented and reduce their risk of attack. I embrace the challenges though because that is where good ideas become even better God ideas! Every obstacle I have faced has gotten me to where I am today.
So, as you know, we're impressed with Empowered Defense™ – tell our readers more, for example what you're most proud of as a company and what sets you apart from others.
Empowered Defense™ is my platform I use to save lives. Well, more specifically #SAVEYOURSELF is the mantra. I educate, train and empower women and girls in self-defense, so they can combat physical and sexual assault effectively. Ideally, my goal and what I strive to do is have a community full of #notme 's in the future. Women who are able to say they got through young adulthood and haven't been sexually violated when being a survivor of sexual violence is a rare occurrence in this world instead of a common one. That will be a major accomplishment.
I specialize in rape escape for females and am known for my holistic approach to personal safety. I am most proud of jumping into a lane that, in my opinion, traditionally has overlooked females who are most vulnerable in our communities to being victimized; and planting seeds that will impact not only their safety but how they see themselves. I'm intentionally seeking them out to make them aware of these tools and information. Those who have been overlooked are women and girls who look like me, who may not have the financial resources, who may not have access to training or education on self-defense, who are in abusive or unstable environments etc. Predators like easy targets and when it comes to the most at risk it will be those girls and women who society has deemed holding little to no value. When you have a message you go to the people, you don't wait for them to come to you. This message is important and timely and we need more talk about solutions, not just the problems.
I am a unique individual with a unique background, skill set and experiences. Representation matters and is very important, that is one thing that sets me apart from others in this space. It matters in self-defense and martial arts spaces just like it does in Congress, in the movies, in schools, or your doctor's office. I give them a face to relate to that you normally don't see in self-defense spaces in particular, the face of a woman. On top of that, I have a brown face, which is also rare in this business. I am the literally the opposite of what you normally find, a young black woman who also happens to have an extensive law enforcement background, and no martial arts experience. So I have a unique perspective from both sides when it comes to challenges that come along with women's personal safety and self-defense.
Empowered Defense™ is also unique because it is not a martial arts discipline that has to be studied and perfected over the years, every student is able to walk away after one class with the basic technique that can help them escape from the worst attack position possible. They have a foundation they can continue to build on, but after one class they have confidence that they can recall how to defend themselves and escape an encounter. It is a little unorthodox because unlike most classes that start from the light moves and work your way to more serious threats, students start from the most serious threat and work backwards. Again, self-defense is a mindset and if mentally you know that you can escape the worst position possible then everything that you will encounter leading up to that will be 'easy' by comparison.
Let's touch on your thoughts about our city – what do you like the most and least?
What I love about Los Angeles is what attracts so many people (outside of Disney & Hollywood), the weather lol! Being that I have a holistic approach to self-defense, mindset is critical. Having a healthy mental state is important and the ocean and sun is always something that helps me renew my mind, body and spirit. I also love the many healthy food options and a Costco on every corner! The things I have always side-eyed about L.A. are the cold nights, traffic and the super spread out city. I could name more but those are the top pet peeves. Like anywhere you have to take the good with the bad, so I have learned to deal.
Pricing:
"F FEAR: A modern-day women's self-defense guide" Book: 14.99 Ebook: 9.99
Host a private class for your group: request quote on MyEmpoweredDefense.com
Contact Info:
Getting in touch: VoyageLA is built on recommendations from the community; it's how we uncover hidden gems, so if you know someone who deserves recognition please let us know here.