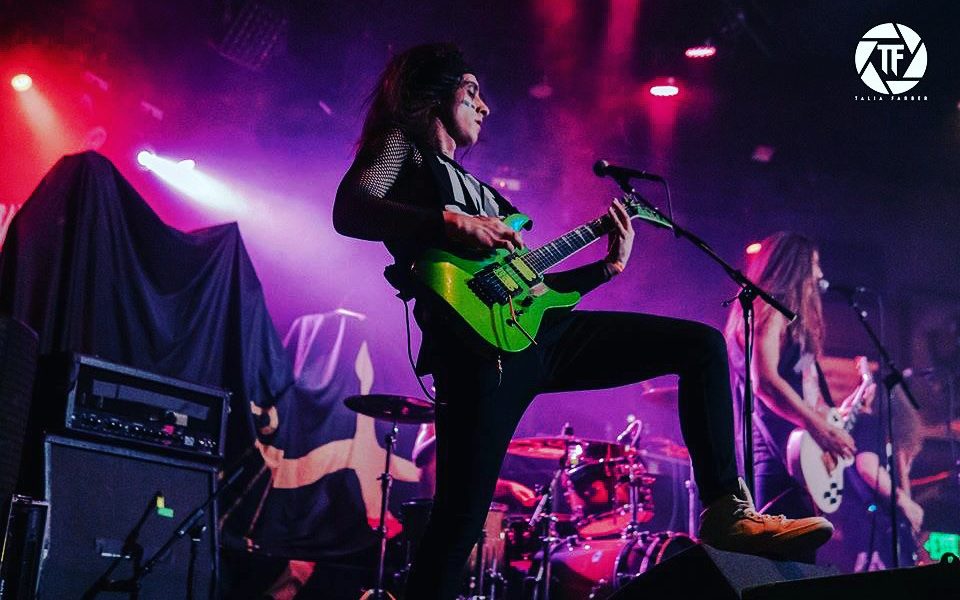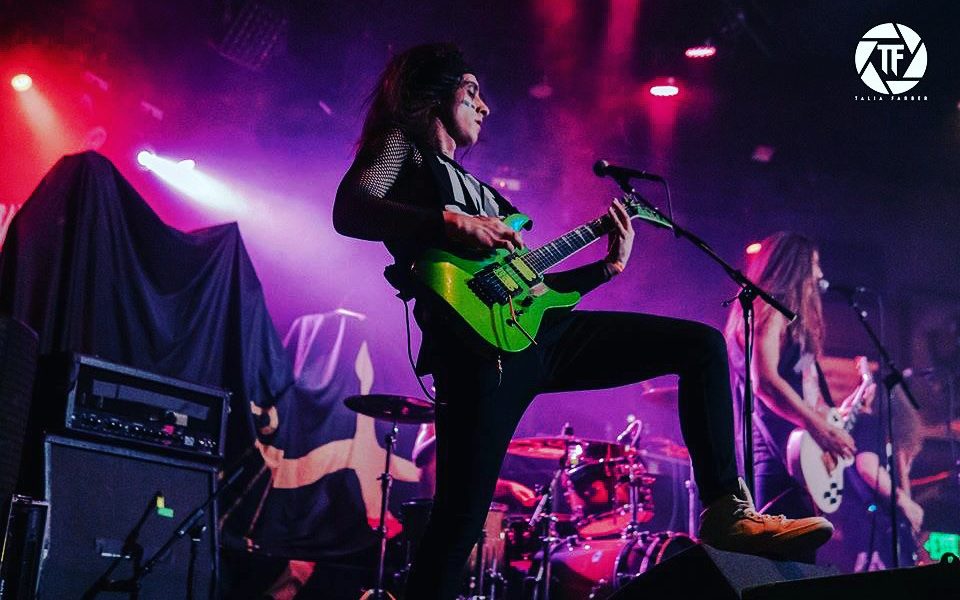 Today we'd like to introduce you to Tommy Bradley. 
Hi Tommy, can you start by introducing yourself? We'd love to learn more about how you got to where you are today?
I was born in Philadelphia in the dead of winter. I spent a lot of my life moving around state to state, or city to city. I suppose it makes sense I wanted to become a touring musician when I grew up! The one constant I always had in my life was music. It was always around. My dad and my uncle played, so I was exposed to the arts early on. Around the age of 14, I discovered bands like Motley Crue and Van Halen and it completely changed my life. I picked up the guitar and never put it down. I lived in a very small town in my teens so aside of getting in trouble (which I did a lot), practicing my craft was really the only thing to do to pass the time. After playing my first of many talent shows in school, it became crystal clear that I had to start planning my escape from this small town to bigger and better things, but it was a long road. There was no scene or support during those high schools years. Luckily, I met my best friend Mitch McCracken who has gone on to play in almost every band I have been in. We decided to move to LA immediately after graduating high school in 2018. That is when life got really crazy. Being an 18-year-old left to your own devices in Hollywood is like a ticking time bomb waiting to explode. I briefly attended Musicians Institute the first year and a half. I spent more time ditching classes to go jam and connect with other musicians in the scene than I did actually being in school. It worked to my benefit though. I met some people that would be prominent pieces to my story. After about a year or so of struggling to put together the right band, I linked up with a singer from MI who went by the name of Moscow. She was an absolutely insane Russian chick with a very large trust fund. This is where life got even more wild. We put together a top-tier lineup of musicians and proceeded to simultaneously create magic and party our asses off. After playing just one local show, we got added to a massive festival opening for bands like Asking Alexandria & 3 Doors Down. Then we were headlining the Viper Room and debuting at the Whisky. I was crossing things off my bucket list left and right. Finally, we got a tour offer to go out with Of Mice & Men which was insane. It was a bittersweet experience. On one hand, it was the greatest thing ever because we were on a huge tour, but the relationships within had deteriorated and we broke up on that tour. From the ashes of that came my band Revelry Gang. Starting from scratch sucked, but I was determined to win. The singer and I spent a lot of time rotating between bassist and drummers trying to find the right people. During this, we hit the ground running playing all over So Cal throughout 2019. After a year or so of building our name in the scene, we got the call to open for Escape the Fate. It was our biggest show to that point. It was a hit. We packed the venue and won over all of their fans. We were riding high only to be hit by the COVID-19 pandemic just days later. I was crushed. All of my life plans shattered in a day. I spent a lot of 2020 trying to figure out what I was supposed to do with my life now that I couldn't play music. As per usual, I found a way to move on. In November 2020 Revelry Gang shot our first music video. Produced by From First to Last's Matt Good, our new song "Transcend" had the whole package. We went all-in on production, the video, marketing, etc. When the song dropped in January 2021, it hit hard. It received thousands of streams on Spotify and apple. It currently has over 120,000+ views on YouTube, along with multiple music mags/blogs sharing it. This was a personal win. After much patience, later the same year we finally got to start playing live again. After just 1 show back, The Whisky offered us our first headliner to kick-off 2022. It's been a long road back to normalcy, but I'm feeling positive and determined to make up for all that lost time. 
Can you talk to us a bit about the challenges and lessons you've learned along the way? Looking back would you say it's been easy or smooth in retrospect?
A smooth road is very far from what I would call my life. It has definitely been and adventure though. My biggest struggle has been mental health. I suffer from depression, anxiety, and I am bipolar. Yeah, I was a mess from day 1! Living by myself 3000+ miles away from home fresh out of high school is nothing but a struggle. You're broke, usually starving, and kind of scared about everything. I had a few really bad and unhealthy habits that started in high school and just erupted once I got on my own. I was a pretty angsty kid so I went hard when I got out of the house. But I have grown and matured a lot over the years. As a 24-year-old I think I am extremely responsible! 
Appreciate you sharing that. What else should we know about what you do?
I am a guitar player! Everyone knows me as "Tommy Shreds". It started as a joke and took on a life of its own. I'm proud of all of the things I have accomplished in such a short period. I have toured the country and played venues I dreamed of as a kid. I have released music that has been streamed all over the world. I have met a lot of awesome people and experienced some really crazy things in my life. What sets me apart from most people is my work ethic. To this day I have never met another musician with a better work ethic than myself! I also have no shame in being a "shred" guitarist. I know it became cool to only play breakdowns/riffs for a few years, but I enjoy ripping a good solo! 
Can you talk to us a bit about the role of luck?
Oh luck. I don't really know how to describe its role in my journey. Life has a funny way of bringing me good and bad things together. If something lucky happens to me, I can be certain something unlucky is around the corner, and vice versa. I suppose I am just lucky to be alive after some of my past escapades haha. 
Contact Info: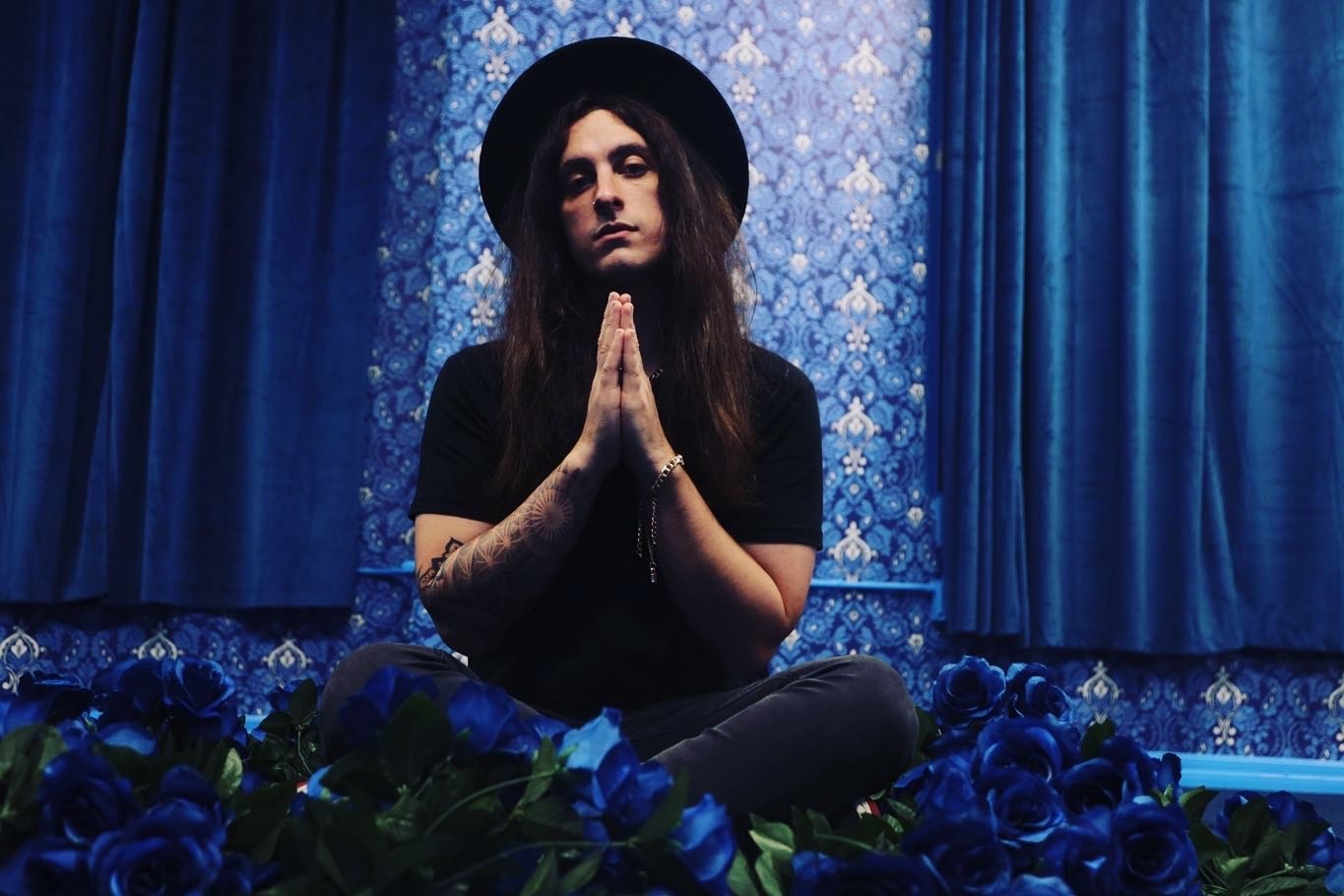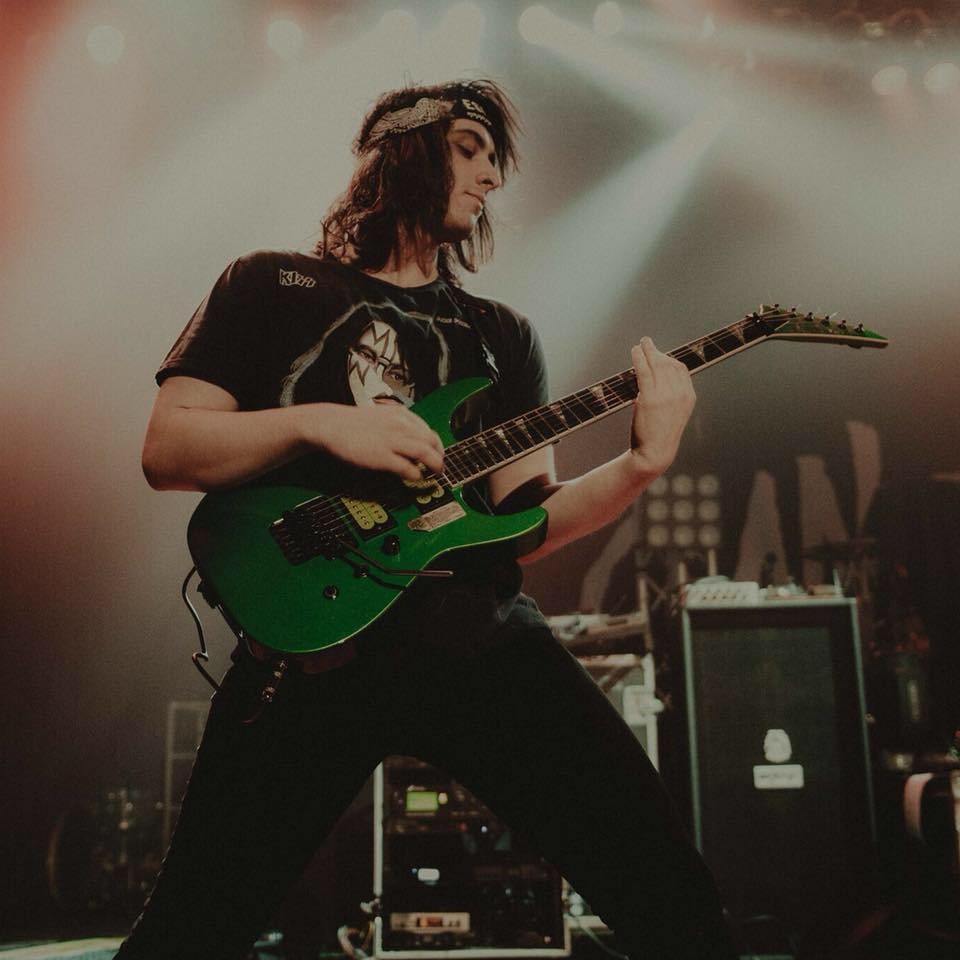 Image Credits
Talia Farber
Corey Kramer
Michael Iwamoto
Suggest a Story:
 VoyageLA is built on recommendations from the community; it's how we uncover hidden gems, so if you or someone you know deserves recognition please let us know 
here.