Today we'd like to introduce you to Tom Vicini.
So, before we jump into specific questions, why don't you give us some details about you and your story.
I was born into an Italian American family in Milwaukee, Wisconsin. My birth name is Gaetano Vicini but go by the name of Tom or Tommy. I started drawing at the age of two, I am told and recommended I attend gifted art classes at Cardinal Stritch college by my kindergarten teacher. I started painting and designing at age nine, creating several paintings for restaurants and private commissions. Art always came to me naturally and always felt it was something that I personally had nothing to do with except for the fact I loved doing it. My influences were Mad magazine and Wacky Packages. I wanted to be a cartoonist or in animation as early as I can remember. Until I heard it took something like a thousand drawings to make one second of film!
In the 4th grade, I was recommended by my drama teacher to audition for several theater company productions. This thing called auditioning would become part of my life. I was cast in The Milwaukee Player's musical, "Oliver!" and at 11 years old was cast as The Milwaukee repertory Theater's Tiny Tim for their Christmas Carol Production. This was also around the time I started to play drums and also played some piano and guitar. I wanted to be a drummer! In my Junior year of High School, I was introduced to the National Ronald McDonald Aye Aye, and by my graduation year was a full cast member touring, doing school shows and performing at special events while also doing commercial art for them… I formed an art business along with John Yankee. Our biggest effort was creating the 20 foot Tryptic mural of the interior of the Pompeii church for festa Italiana with is still used today.
Back to McDonald's, so within the next 9 1/2 years The McDonald's corporation started to take notice of me performing as the Hamburglar Character at McDonald Conventions. After many personal appearances in stores, NBA games, and A White House appearance which got McDonald's plenty of airtime, the job for The Television Hamburglar was up, and nationwide auditions were held for several years. The current Hamburger, Frankie Delfino was 81 years old and had performed the character since its inception in the 70's around the time I was just starting my acting "career." Frankie was becoming hard of hearing and the rumors around McDonald's and the Ad agency Leo Burnett was that there were only a few possible candidates for the position but no real interest in them except for a woman that had been in the business since her childhood days playing Darlene in the Mickey Mouse Club, and Chaka from the TV series "Land of the Lost." Around 1991 McDonald's, Leo Burnett and several other agencies discussed having me audition, and the audition to my delight took place in Chicago at Leo Burnett. After two long hours, the audition was basically improvising several comedic scenarios with Ronald McDonald and to my advantage some musical things that had to be incorporated into the skits that I fortunately had under my belt considering by that time in my life I had my own recording studio and focused a large amount of my time honing recording and songwriting skills for the past ten years.
In 1992 I landed the television job, got rid of my snow shovel and relocated to sunny Studio City, California. After living very briefly at a few places, I'm currently living at the same residence. My mission then was to work as much as I can and began taking cold reading acting classes with the late Richard Brander in Studio City and became Richard's assistant by reading with actors who were in the process of auditioning for movie and tv roles. One such person was johnny Lydon "AKA Johnny Rotten" from the sex pistols, but that's another story. My compensation was free tuition. Cold reading is an absolute necessity considering you spend most your time doing it at auditions and run thoughs before filming. I soon got the role as The Crypt Keeper in Tales from the Crypt's film "Demon Knight." and the Star Trek movie insurrection and because of my short stature, targeted costumed parts and stunt doubling for kids. Many commercials and movie's later my McDonald's career had abruptly ended in the midst of a prime time commercial campaign featuring the characters and celebrities… The characters were discontinued and so did my residuals. That television journey ended in 2003, and roughly my 23 years with McDonalds Corporation ended with a blue letter saying the commercials were over. I Then continued to work a lot, and in Transformers SGI doubled as Bumble Bee in Transformers 1 and 3 and many other movies such as the Island, Amityville Horror, etc. Then I got a phone call from Central casting and they recommended me to Danny Devito as his stand in so I worked for Danny on several movies and season's of It's "Always Sunny In Philadelphia."
After that, I decided to move on with my life and leave the acting business and devote more time to art, music and family. Danny was very encouraging about my art. It might have been around the writer's strike, where I pursued commissioned art more as my main source of income. In 2007, I had really strong feelings about forming a trio that played classic rock acoustically with 3 part harmonies. Crosby Still Nash, Beatles, etc. I had the performing bug again and making recordings was not enough. We were called "The Drinks Trio" myself, Songwriter David Grossman and Richard Dunne. We performed five days a week at steady venues and The Universal's City Walk every Sunday and at the legendary Oyster House Saloon on Saturdays. After ten years, I reformed the band and named it Record Head pursuing a more electric band vibe featuring some of the best musicians in Los Angeles. Leslie Lewis is the lead singer who is sister of recording artist Jenny Lewis. Many of the members including John Prine keyboardist Phil Parlapiano and Guitarist from Joe Bonamassa, Ron DeJesus add their talent to the lineup. Special guests are invited by the band and some of these guests are very prominent performers from around the world too many to mention. Record Head performs on Saturdays from 3 to 6 at The Pineapple hill Saloon in Sherman Oaks. I'm also contracted with The Industrial Gallery of art, where I am a head designer. We work on everything from sculpted chocolate to Silver and precious metals. I'm exhausted writing this. I live with my talented 15 year old daughter and also have an eight year old daughter who lived in Texas. She's quite talented too.
I'm lucky to have several passions and fortunate enough to have done them all at once.
We're always bombarded by how great it is to pursue your passion, etc – but we've spoken with enough people to know that it's not always easy. Overall, would you say things have been easy for you?
In my opinion, there's always a struggle and I'm not saying that negatively and we can't look at it that way. It's about moving forward and then struggling to conquer your next obstacle, getting past that and on to the next hurdle. I still struggle with some things in art and also being colorblind don't help. But, Retrospectively, some things came to me very easily, but these things I did focused on and got better at and developed it. Same for music and acting.
It's also true what they say, you never really know where life will lead you. Some of it can be determined by a physical handicap or a physical shortcoming that turned advantageous as in my acting career, The fact that I'm a 4'11 man sets me apart and dictated much of my choices in Hollywood. Musically its a struggle in the sense that I could never be taken too seriously playing bass in heavy rock band because of image. I'd like the attention but not that much. But in acting, I'm not the only one who happened to be short. Some of my peers that I was auditioning with were even more perfectly built for the part then me, but I got it because of my hard work and ability even if I was almost too tall for the Hamburglar for instance. They kind of took this God-given 'look', this gift and they never developed it. They just negatively took it as a handicap instead of using it.
Another important thing is punctuality. I remember I was up for the lead role in Children of the corn. In fact, it was pretty much mine by the second call back. But here's what I didn't see coming… Heading to Paramount Studios, I made a wrong turn on the freeway and in LA traffic that spells doom. It took a long time to get back on the freeway and by the time I found parking and walked into the office they said I was way too late. I lost it because of my tardiness and lack of punctuality. From then on, I arrived so early at auditions I camped in my car for a few hours as a buffer just in case something ever happened.
Lastly, my advice is to be a nice person. If you're not, then its something to work on no matter what field you pursue, no one wants to work with a faker, or a know it all or a negative Nancy. Part of the game along with preparedness is being a genuinely nice person. I don't know how many people I've known who were better and more qualified than the rest but didn't get the part because they were either too tired, too hungry, or an egomaniac. As dumb as this might sound to some people, after walking out of an audition, I wouldn't hesitate to tip off someone I knew or if they asked me how it went and I knew something that happened in that room that might help them, I would let them know. I always thought the casting people are correct and if your right for it they'll pick you.
We'd love to hear more about your work and what you are currently focused on. What else should we know?
I love to draw and create but I've been around long enough to know I can't do everything. I pick and choose the projects I'm asked to do. There was a time when I was thinking only money and took on projects that I was not qualified for, I don't do that anymore. I stay in my range. My specialty is cartoon/ illustration. I never pursued fine art but Cartoon legend Russ Heath showed my portfolio to Mad magazine's Sergo Argones and he said I was not an underground cartoonist but an illustrator. So to this day, I'm not sure if that's good or bad. Currently, I'm working on a trading card series that I'd love to share but can't. I've been involved with several children's books, trading cards, CD covers, logos, T-shirt designs, book covers, etc… I have an edgy graphic novel I wrote along with Comedian John Podlesnik that I'm looking for financing to help with distribution and marketing. It's a crazy look at a Ronald 'like' clown super zero and his excesses in his winner takes all mentality.
Creating and perpetuating this LA classic rock music thing in the tradition of Laurel Canyon is an ongoing thing for me. Trying to keep live music alive!
Has luck played a meaningful role in your life and business?
I have been extremely lucky because things always came easy to me. The friendships I have made such as with second unit Director Ken Bates helped my career. He even became the godfather of my child. Striking up personal relationships and friendships with influential people can never be underestimated. Of course, they have to be genuine and there must be a mutual love and respect. Even repeated luck have some kind of preparedness. They must be doing something right. As for the person that never got an audition in his or her life for years then all of the sudden lands a job You can say they've prepared for all those years for their moment to come. In luck to be at the right place at the right time might be coincidence, but to ready is key. And you don't have to be the greatest at it, just the best and most sincere you can be.
Contact Info:
Website: www.drawingfool.com
Phone: 818-915-0882
Email: 1drawingfool@gmail.com
Instagram: 1drawingfool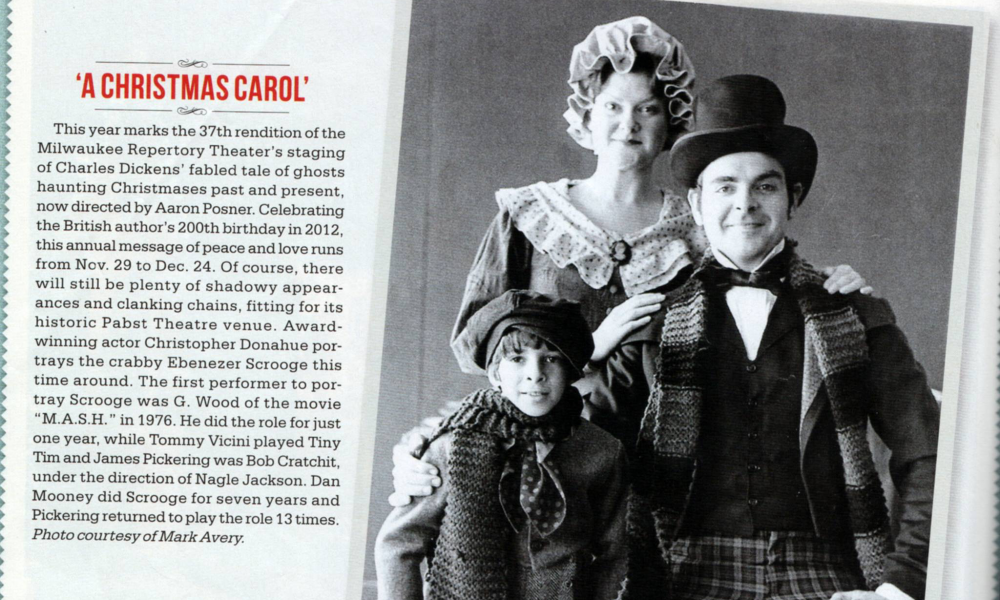 Suggest a story: VoyageLA is built on recommendations from the community; it's how we uncover hidden gems, so if you or someone you know deserves recognition please let us know here.