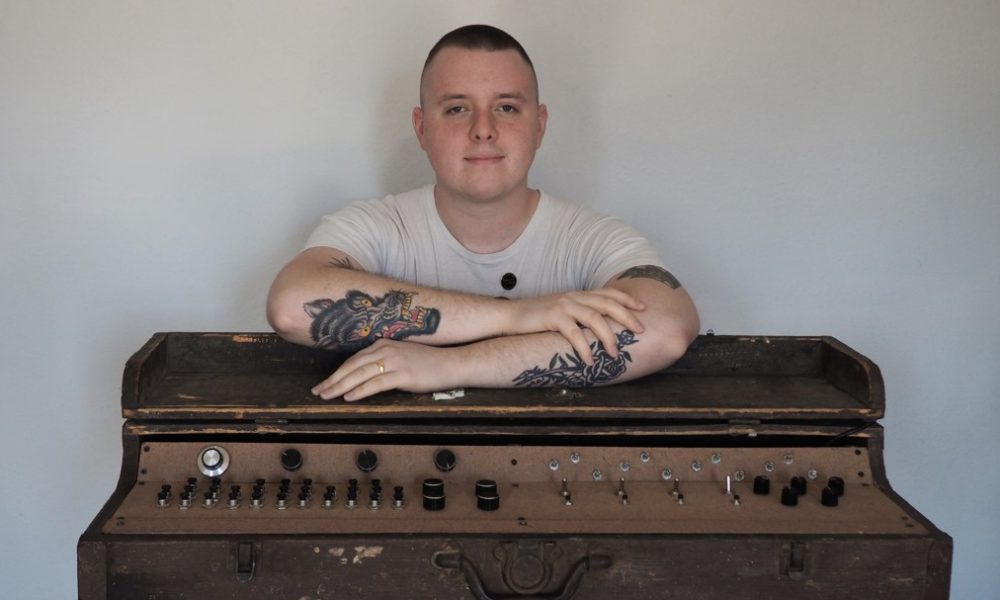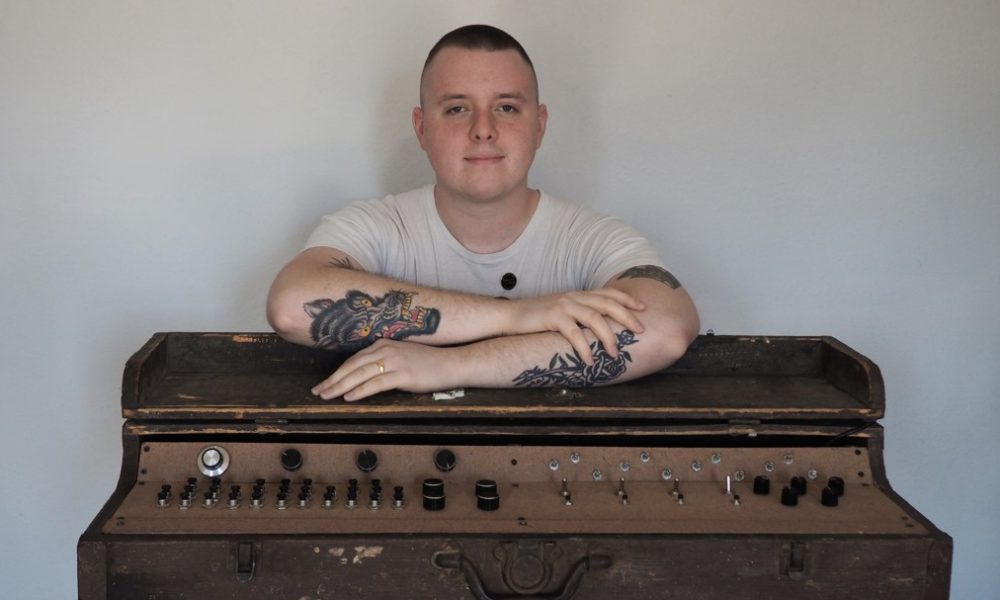 Today we'd like to introduce you to Tom Sturm.
Tom, please share your story with us. How did you get to where you are today?
I have this early memory of taking saxophone lessons and being absolutely mystified by it. How such a remarkably complex looking object could create the sound that it does was a source of constant curiosity. I like to reverse engineer things that I don't understand. After thinking a little too much about language when I was nine, I ended up trying to come up with my own and then teach it to my younger brother, mostly unsuccessfully.
Music, however, felt far too complicated to reverse engineer, which inspired my life long passion for investigating it. I spent a lot of time studying music theory, performance, and composition, and ultimately went to college for it. A lot of music education deals with learning how to play or write music from the understanding that it just works. But that is just not how my brain operates.
When I learned about Iannis Xenakis' custom percussion instrument "the Sixxen," I built a replica. After I read about George Lewis' AI Improviser "Voyager," I coded my own. I'm a very tactile learner, and that is reflected in my music and art. At CalArts, I found the resources and support to develop this approach to my music, art, and media.
I experimented with incorporating custom circuits and software, interactive electronics, and artificial intelligence into my work. My time studying in the Experimental Sound Practices program and with faculty like Sara Roberts, Ulrich Krieger, and Tom Leeser helped me transition into inventing new technologies and experimenting with unusual techniques of generating work.
Right now, I am building my own instruments which feels like the culmination of my original curiosity. The prospect of creating new instrument designs strikes me in the same way that understanding music and composition did when I was young.
Has it been a smooth road?
I was able to pursue my passion for music, art, and technology thanks to an incredible amount of support from my family and loved ones. My privilege afforded me the ability to take private music lessons, explore my interests in science and technology, and go to college for music and art. In many ways, my development as an artist was very smooth.
Along with every path, there are bumps. I am non-binary, and growing up I struggled a lot with my gender identity. Within the largely cis and male worlds of composition, technology, and art, exploring and understanding this part of myself wasn't easy.
However, thanks to the incredible community of artists in LA, and the support of my family and friends, I was able to embrace it and come out. I still struggle with feeling like this part of me is made invisible by my appearance and the type of work that I make. It's something I'm constantly navigating in living out.
We'd love to hear more about what you do.
As an instrument builder, I try to make instruments that are extensions of myself. My most recent project, an instrument I call "the" (see the main photo), is an example of this. I describe it as a memory synthesizer, which I designed to help me collage and manipulate a catalogue of field recordings I have made over the past decade or so.
With it, I use the material of my memories to try and recreate them. I've been spending a lot of time lately working on being more introspective about who I am and my past, and this project emerged out of that. Science fiction has always been an enormous inspiration for me. The first time I saw Dune, I was blown away by their realization of the Atreides' and the Harkonnen's instruments.
I was absolutely enamored with this futuristic and extraterrestrial image of musical instruments, especially the Harkonnen's bizarre, noisy staff of knobs and levers. In speculating about the tools and systems of fictional worlds, science fiction has this wonderful way of pointing to the unspoken rules and assumptions of our culture. I try to evoke this in my instruments.
Working with my collaborator Sam Calvetti, we built a plant synthesizer and a series of woven, fabric synthesizers. I have also developed an augmented saxophone and a three-person wind instrument. My goal with these objects is to explore alternatives to making both electronic and acoustic instruments, though using unusual materials and experimental architectures.
In the process, my instruments often challenge the cultural rules of instrument construction and performance. This fascination with science fiction has also inspired my work with interactive, multimedia installations and compositions. Part of the reason I became so fascinated with artificial intelligence while at CalArts, was because of my desire to understand the mechanisms of music and performance.
While learning how to develop an AI though, I was overcome with the desire to apply them in unusual and alien ways. I devised a custom artificial improviser for trumpeter Ethan Marks, called CALO, and worked with Sam Calvetti to make an AI sculpture that simulated the experience of helping someone calm down through breath, named Pneumata.
In both of these projects, I adored talking with audiences about how we could re-imagine personal AIs. Those interactions have helped me realize that I want to inspire people to question technology and to devise unique solutions to the relationships we have with it. Outside of my art and music, I'm a member of the curator team at Coaxial Arts.
There, I organize a wide variety of concerts and events — everything from electronic music, to classical music, to jazz, to performance art, and beyond. For me, the focus is on finding opportunities for artists and musicians with a diversity of backgrounds and approaches, with an emphasis on experimental techniques. It's been a wonderful second home in LA, and a great community of creators and other like-minded curators.
Who else deserves credit – have you had mentors, supporters, cheerleaders, advocates, clients or teammates that have played a big role in your success or the success of the business? If so – who are they and what role did they plan / how did they help.
Obviously, I owe enormous gratitude to my family and loved ones, whose support has been essential to my artistic development. My success is due in large part to my spouse and artistic collaborator, Sam Calvetti, a constant supporter and thoughtful critic of my work.
I also am thankful for the incredible help and care of numerous teachers and professors who have been critical to developing my interdisciplinary approach to music and technology. This includes, of course, Ulrich, Sara, and Tom, as well as Aaron Alon, Kurt Stallman, Shih-hui Chen, Mike Berardino, Chapman Welch, Laura Steenberge, Scott Cazan, and Clay Chaplin.
Without them, I could not have gained the knowledge and experience I have in composition, coding, acoustics, electronics, and instrument design would not have been possible without them. Lastly, I am incredibly grateful to have had the opportunity to become a part of the team of curators at Coaxial Arts.
It has been an enormous pleasure to be able to use the space to showcase other adventurous artists, and I am grateful to all the other members of the group for creating such a unique, forward-thinking space. I would not be the artist I am today without the incredible community of artists in LA that I have been privileged to work with and listen to.
Contact Info:
Image Credit:
Fy Fylak, Tyler Calkin, Scarlett Kim
Getting in touch: VoyageLA is built on recommendations from the community; it's how we uncover hidden gems, so if you know someone who deserves recognition please let us know here.