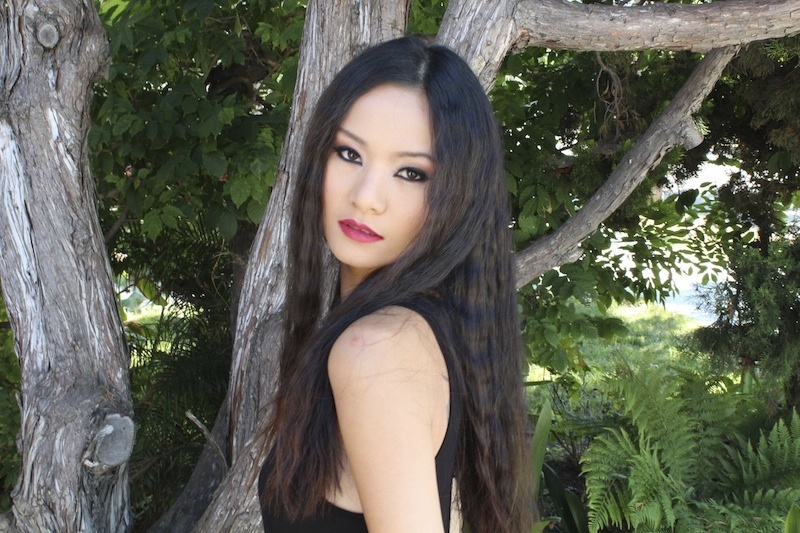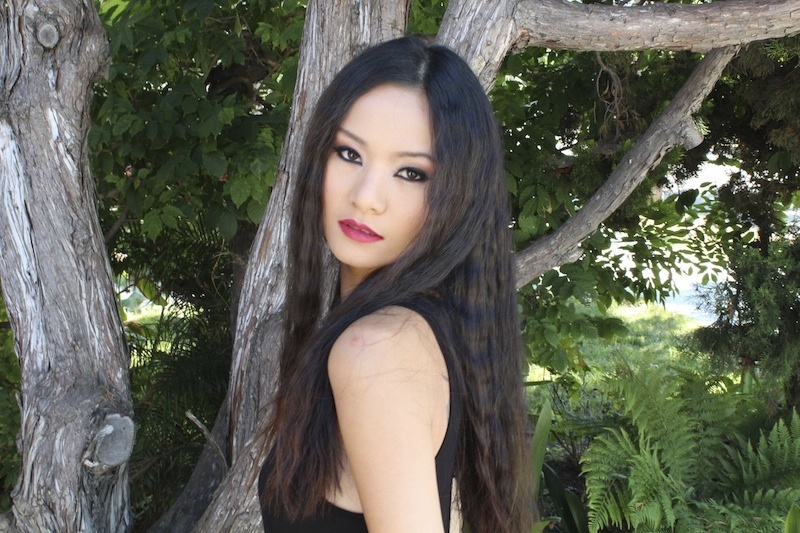 Today we'd like to introduce you to Thirati Kulyingwattanavit.
Thirati , please share your story with us. How did you get to where you are today?
It all started when I was 14 years old, I was discovered by the Norma Haus Modeling Agency. They took me to a casting session for a role in commercial and I got it. That was the beginning of my career as a model and actress in Thailand. Since then I have been in over 50 commercials, television series and countless magazines. I remember one of the earlier commercials I did, it was for an acne product and the makeup artist made me look so ugly…He gave me acne everywhere, lol. I mean it in a good way of course, for the purpose of advertising the product. Right then I became enamored with the effects of makeup. Later, I attended Srinakarinvirote University in Thailand and received a BA degree in fine arts with a major in acting and directing. While attending the university, I learned all facets of makeup from beauty to special effects and began working as a freelance makeup artist.
I can remember vividly on one occasion a friend of mine asked me to make her look beautiful but she has Asian eyes… small beautiful eyes….. which I had no clue how to handle, but once I got a brush in my hand, I just took my time, I looked into the details and created a 3 dimension look. It's an art. It's addictive. From that moment on I have not been able to stop doing makeup for anyone. I love it! I have a real passion for it. My passion for makeup made it an obvious career choice and lead me to the Cinema Makeup School in Los Angeles. I am proud to say this is one of the best schools for makeup and in particular special effects makeup. In my experience, this is a great school. Their instructors are working industry professionals who take the time to ensure you are learning and growing. They actually help you along the way. If you are looking to get into the business of makeup then this is a great school. Lee Joyner is one of the directors there. He has helped and is still helping me so much. I graduated for over 5 years now but if I have any question, I can email or call the school and I always get the help I need. This kind of continued assistance is uncommon. I have heard many of my colleagues who attended different schools mention how their school does not help them, but my experience has been different.
After graduation, I moved on to an internship at American Makeup and FX (learning under Emmy award winning makeup artist, Dean Jones). Then my journey brought me to Makeup Effects Laboratories (MEL) At MEL, I am gaining valuable experience under the guidance and mentorship of Academy award winner Kevin Haney, who was mentored by Dick Smith (known as the Godfather of makeup). The owner of the lab is Allan A. Apone and Paul Eilliot who is also an experienced makeup artist. This environment provides me with the opportunity to learn from the best! all the while working on special effects projects for some of the biggest television shows and movies in Hollywood. Example; I made a silicone applicant for Flo in the Progressive commercial, Lady Gaga music video, Captain American, Jimmy Glick for Martin Short and Divergent.
With years of learning and working in makeup, acting and directing. I love it all. I love all aspects of filmmaking. I have also taken the time to qualify myself as a filmmaker and am proud to say that I now have a Masters degree in Film and Media Production. I am venturing down 2 parallel paths. My Goal is to create a great horror film. It takes creative vision to bring a film to life. I recently finished my short horror film where I wrote, directed and did makeup design. I custom made tattoos for my characters where no one was able to tell that they weren't real even while we were shooting. The film is now finished and is currently running in the festival circuits. It has already been accepted by 5 film festivals.
Has it been a smooth road?
It hasn't always been a smooth road. It's like everything else in life. But I consider myself lucky as I have many other before I have help me along the way. I think my biggest problem would be communication. English is my second language. Sometimes because I do not speak perfect English people look down on me and my ability. I understand that though, that is why I have always given new client a free trial (individual), a test day (film), my website and IMDB link. I have built relationships with my clients and now I have a client base who love and appreciate my work and trust my abilities. I work hard and every project I work on, I treat it as my own project. I never ever do a job just because I am getting paid to do it and I never ever do just enough for what I am being paid for. If my name on it, it means my client trusts me, I will therefore always go above and beyond to make sure it is outstanding. But yes, this is the kind of business that builds you up,one minute and has you crying in a corner the next. But I just have to be strong and stick with what I want to do and want to be.
Has luck played a meaningful role in your life and career?
Hard work and talent never seem to be enough in this industry or any for that matter. I believe that luck can make all the difference in the world.
Luck has played a role in meeting the right contact, being in the right place at right time, etc. But I also believe that our actions can create the luck on some level. I think we just need to be ready so when the time comes we are prepared to grab it with both hands. I was in the right place at the right time when Academy Award Winning makeup artist Kevin Haney while working on a project needed an extra hand. From then i have been working on a variety of projects with Kevin Haney included making prosthetics for Flo family in progressive commercial, Jimmy Glick for Martin Short, Some Prosthetic for Captain American, Bald Cap prosthetic for pickup shot in Iron Man3, Old Allan in two and a half men and so much more. Luck has definitely played a role in all of this. Opportunity as well actually… I have received opportunities from the owner of makeup and effect laboratory (MEL) and a well-respected makeup artist Allan A. Apone who is always very supportive as well as Paul Elliot. I always believe though that when the time comes, You grab on to it, You do your best and not let the person who give you those opportunity down and that has and will always be my MO working in this business.
Is there a quality or characteristic that has played an outsized role in your success?
I always work hard and always try my best to support the project I am involved in any way I can. I can almost guarantee that everyone who has worked with me before will say that I am a hard worker. I am always on top of my work. I do research, I record document, I keep continuity(film). Really I'm not just saying it. I take my pride in my work and take it seriously. I am a good listener and team player. I respect other people, I am a problem solver. I like to find a solution, I'm energetic ,motivated , responds quickly, organized and highly responsible. I would never work just enough from what I get paid for, I try my best to do my work. I love to collaborate and bring the best out of people.
Tell us about your favorite and least favorites things about our city.
I love LA. I love the beauty of the city, diversification, activities, food, etc. And clearly, this is the place to be in the entertainment business. This is the land of opportunity. Sometimes I even make a connection in a coffee shop. Its sounds crazy but it's true! What I like the least must be traffic. It's brutal. Especially since I live down in Long Beach. The commute each morning is difficult but to be honest. I'm from Bangkok Thailand and traffic is no different there. And another thing is parking. It's hard to find a parking spot in LA. Free/street parking is always too far or in an unsecured area. I drive a roadster and actually last year I got my roof cut 3 times.
Contact Info:
Website: www.MakeupByThi.com
Phone: 5627193361
Email: thiratimakeup@gmail.com
Other: http://www.imdb.com/name/nm4815339/?ref_=fn_al_nm_1