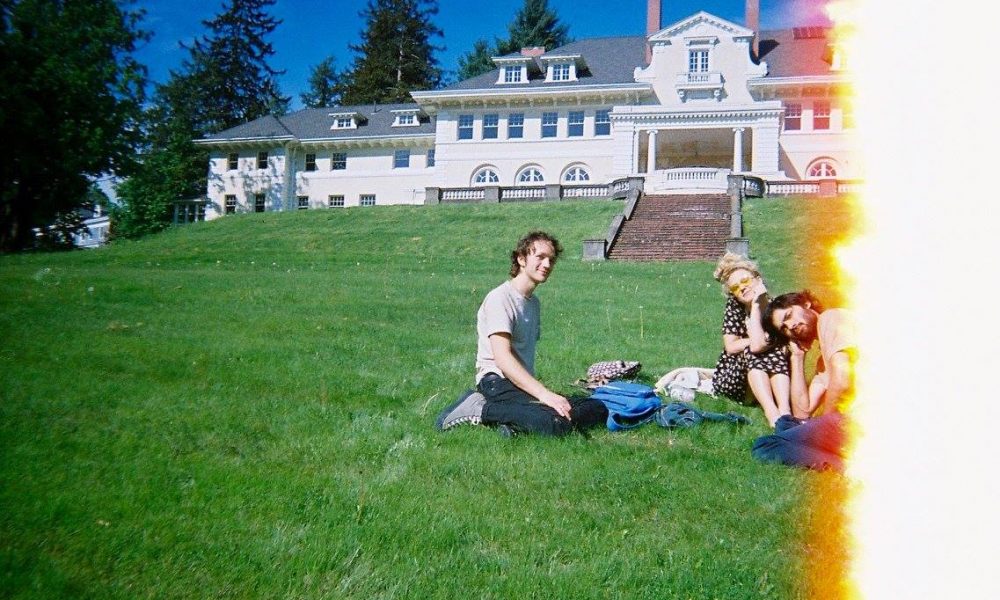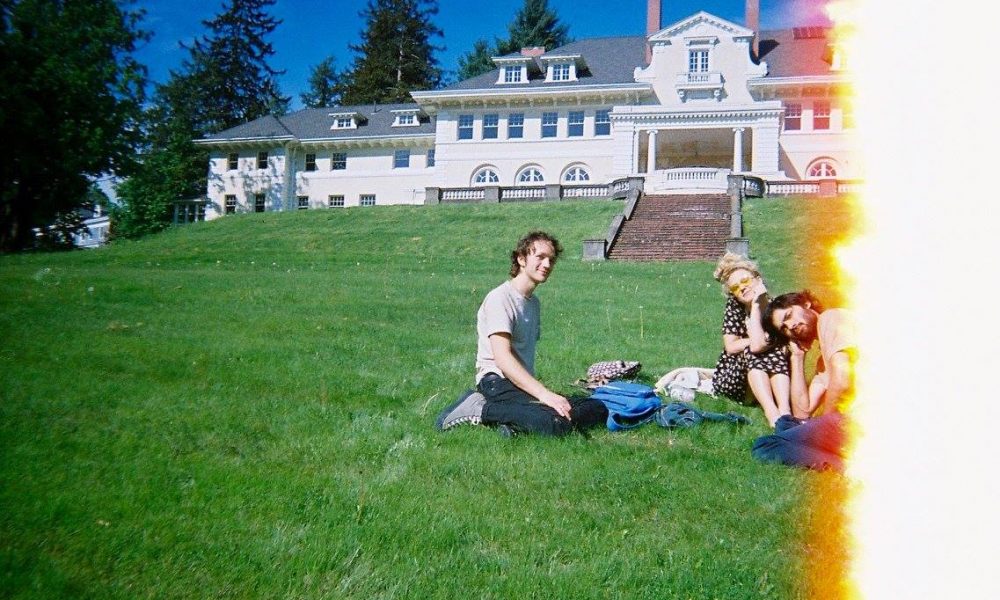 Today we'd like to introduce you to Timothy Kontoff.
Thanks for sharing your story with us Timothy. So, let's start at the beginning and we can move on from there.
I found my way to music through witnessing my parents ardent love for it. They never played any instruments, but were always passionately engaged in the experience of listening. I remember marveling at how my dad knew all the lyrics to various Led Zeppelin songs. One day when I was young, I had the thought, "Will I grow up to be someone like my parents, who listens to music but doesn't play it, or someone who is IN the music and creating it? "I didn't have the answer to that question for a few years. In my early adolescence I flitted through various hobbies, trying them out just as quick as I would give up. Nothing was sticking for me. Early on my parents would take me to piano lessons, but the teacher scared me and on my last lessons I ran out into the street and was almost hit by a car! The other instrument I tried around then was drums, for my sister was taking lessons and I was very impressed by the loud combustible noises. Finally, though, I found my way to guitar. My parents bought me a cheap little beginner guitar and voila, I was quickly infatuated. I tried to teach myself songs but I needed help, so I started taking guitar lessons around 13.
Around this time, I became incredibly inspired by Jimi Hendrix and I would spend hours trying to learn his songs, which was difficult but highly rewarding. Towards high school I began to experiment with recording. I would layer track after track, weaving together harmonious threads which would bleed into each other. Recording became my favorite pastime. Although I never really sang back then, I always felt like I was telling a story when I played. Music saved me then and it felt like a superpower to me. It felt like I was creating worlds when I would play, and I would escape into them frequently. I felt safe there, but it was also overwhelming at times, like gazing into a mirror that is facing another mirror, endlessly reflecting. My music has evolved gradually from then as I slowly have incorporated other elements besides guitar. In late high school I began to add lyrics to songs, feeling delighted by poetic word play. I also got a synth and a bass, and steadily expanded my repertoire. Right after high school I felt very lost, yet I always knew that I was the most passionate about making music. I went through a few music schools, attempting to learn as much as I could, though something always felt off about the experience. In a sense not much has changed about the way I make music today from when I first started. My technical skill has of course evolved throughout the years, but mostly I feel I am doing the same thing I have always done. I immerse myself in a feeling, it is almost like a place, and I draw endless wonder from the various shapes and sounds the creative force continues to create through me.
Overall, has it been relatively smooth? If not, what were some of the struggles along the way?
In a lot of ways it has been a very smooth road for me and I am thankful for that. I have met some resistance along the way though. For starters when I first began playing, I was extremely shy about sharing my music with anyone. I often forget I was like that because it feels so natural to me now, but it was a tough hurdle to overcome. I am sure that is the same for a lot of performers but it took me awhile. I am completely comfortable playing guitar in front of people now but the anxiety used to feel debilitating. I still have difficulty singing in front of people, it feels so intensely vulnerable, though I have learned that is part of the joy of sharing it. On a side note, it is interesting to me how it feels like the entire physics of reality shift when you have a crowd watching you. Even just one person! It is an interesting phenomena indeed. The other resistance I have met is from my parents. Don't get me wrong, on the whole they have been incredibly giving and supportive, but there has been a great tension between us at times. Both of my parents are extremely hard workers, to them work is life and subsequently my passion for music generally always seemed like a hobby, something to do on the side, not the main source of my passion/meaning. But they are realistic folk, they worry about how I will monetize my passion and survive in the material world. I wonder about that too still and that is why it is a scary path at times. They have always abhorred my lack of a proper work ethic, and undoubtedly, I have not dedicated as much energy into "normal adult stuff". Though I feel a lot of the qualities they wish to see in me are actively expressed when I create music, such as dedication, perseverance and work ethic. It is true, however that I have devoted a lot of my energy into my own imaginative realms, and not as much into existing out in the world as a musician, though I am currently working on that.
Please tell us about your music.
I create music that is atmospheric and emotional. I tend to enjoy thinking of things in terms of elements, so I would say what I create is very airy or watery. Mostly what I express is in a singer-songwriter type format, though I really enjoy experimenting. I don't want to do the same old thing that everyone does, I would like to do something different, to birth new forms into the world, though mainly I feel like the way I go about that is rather gentle than forceful. The thing I am most proud of when it comes to my music is the ideas I put into my songs. I think quite a lot and can be very in my head, but ultimately my music is born out of a feeling nature. It is meant to be felt, and not analyzed intellectually. I feel this is what sets my music apart from others too, it is the particular emotional quality. The people that respond best to my music, from what I have observed, are people who live in their feelings and can tune into the emotional currents I am putting out.
Any shoutouts? Who else deserves credit in this story – who has played a meaningful role?
I credit my parents for instilling in me a passion for music. I also thank Gordon Fromm my guitar teacher when I was first learning, for guiding my frenetic energy and helping me grow as a musician. Artistically I would not be the artist I am today without Jimi Hendrix or John Frusciante. Both of those artists have endlessly inspired me. Jimi was the person who first opened my eyes to what sound and expression could be. I loved how elemental and dynamic his music was. He could be like an exploding whirlwind of fire or a gentle waterfall. I found a deep and energizing enjoyment within his sounds. I discovered John Frusciante when I was listening to the Chili Peppers a lot as a teenager. When I found out he had his own solo career I immersed myself in his erratic world. There was a particular raw quality to his early recordings which felt so powerful to me. I was enamored with his creativity, for it felt completely boundless. The music was so abstract, so original, and so free of any inhibitions. Both of the aforementioned artists have, and continue to inspire me spiritually and as a musician.
Contact Info:
Image Credit:
Jaina Cipriano- http://www.jainaciprianophotography.com/home
Micaela Leone
Blake Whitehead
Suggest a story: VoyageLA is built on recommendations from the community; it's how we uncover hidden gems, so if you or someone you know deserves recognition please let us know here.