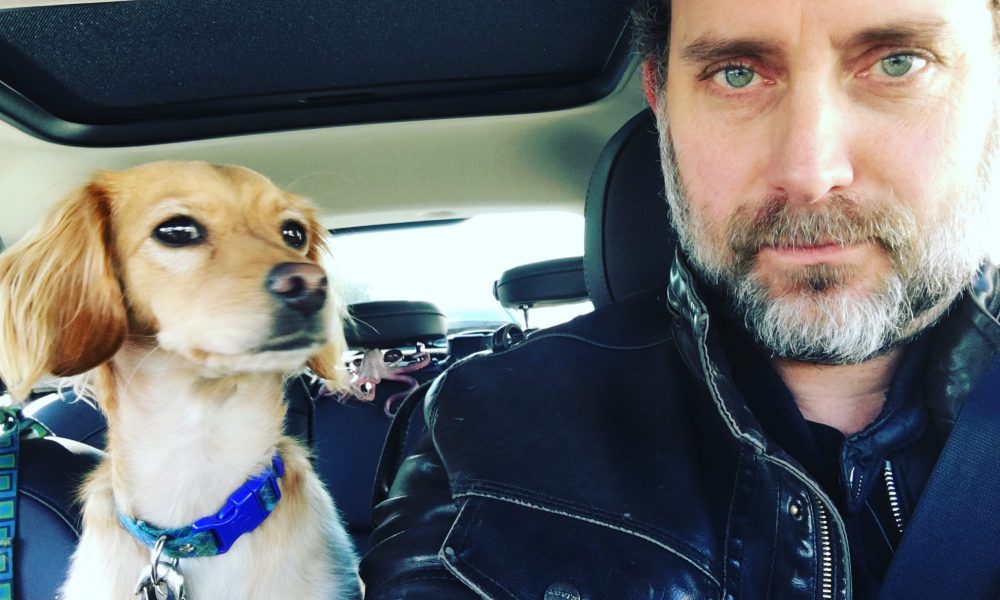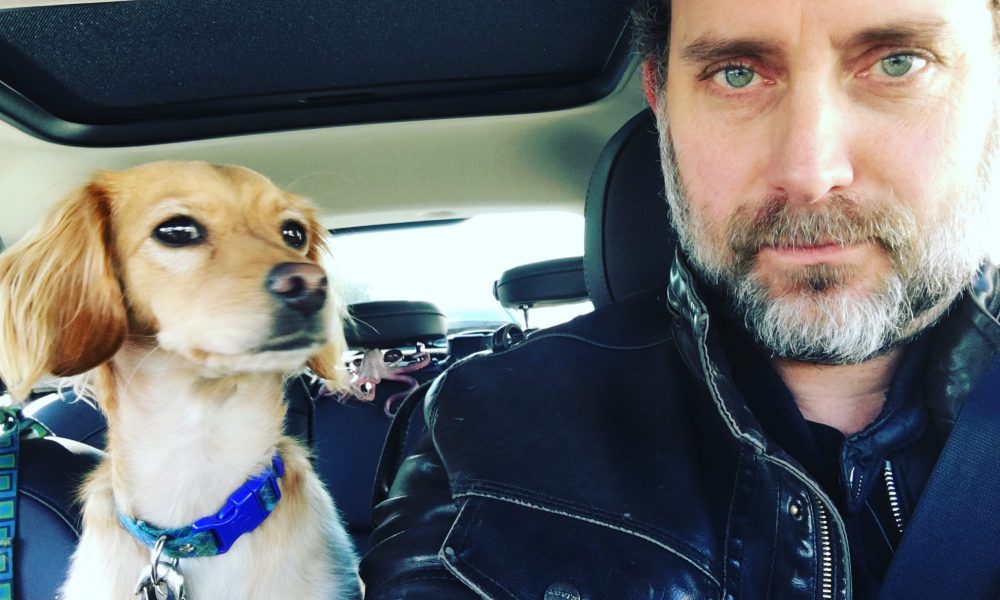 Today we'd like to introduce you to Tim Cummings.
So, before we jump into specific questions, why don't you give us some details about you and your story.
I started acting when I was twelve. I starred in a musical for kids about the life of Ben Franklin. Before that, I'd had no prior awareness whatsoever that I had any talent. I suppose it was a pretty auspicious beginning, playing Ben Franklin. After all, what a prolific being he was. Not a bad figure on which to model the beginning of an artistic career.
I stayed with theatre all through junior-high and high-school, performing in local kids' theatre troupes around the community. It served two significant purposes: first, expanding my extended family so that I felt I had a place where I belonged, and second, inspiring a sense of rebellion. Where I grew up, on Long Island, theater was neither advantageous nor respectable. If anything, I was bullied mercilessly for it. Surrounded by stifling testosterone in a rather conservative, Republican environment, my penchant for self-expression, artistic prowess, and sensitivity was not encouraged. Violently, in most cases.
I decided I would give up acting and focus on another passion: marine biology. I excelled at the study of sea creatures. But my mother fell gravely ill and passed away just past my sixteenth birthday, and when the time came to decide what I wanted to do for college and beyond…something about the stringent nature of biology scared me off: would I be okay with grief in an atmosphere that wasn't conducive to expression and manifestation? I auditioned for NYU's Tisch School of the Arts and when I was accepted, I knew I would move into the city and flourish among like-minded artists, liberals, lovable weirdos. I knew I needed that catharsis.
After my years of training, I hooked up with some prominent NYC theater companies with whom I toured Europe and the UK for a few years. It was a wonderful way to see the world. I arrived back in NYC around Y2K and landed at a theater called The Flea in Tribeca, where I joined the young company of actors. That place was like grad school. We were all so close; we worked so hard, we took care of each other, and of the theater.
Our glorious summer season ended September 10, 2001, and we were out partying that night until a few hours before the towers went down…. My life—the theater itself and the design office where I held a day job—was completely situated in that pocket of the city that was devastated by 9/11, so everything changed drastically. Even the air changed. The air was noxious, toxic, ashy.
The Artistic Director of The Flea, Jim Simpson, is married to actress Sigourney Weaver and they happened to meet a journalist and professor from Columbia, Anne Nelson, who told them about her experience writing eulogies for a Fire Captain who'd lost most of his men in the attacks. Together they worked to turn it into a play as a way to address the hurt anger and fear that had blanketed the tri-state area. Sigourney took the role of the journalist, and Bill Murray played the Fire Captain. Jim plucked me from the company to understudy. I was twenty-two years too young to play the role, but as an actor who has always relied on voice and physicality to convey character, I was able to pull it off.
Jim knew that my father was a retired NYFD Lieutenant, having worked in the South Bronx (Engine 82/Ladder31) for thirty years. I grew up around these men. I knew the world well. And that play, The Guys, was the first time in my life that I saw the way that acting could be a service job—you could humor, help, and heal people through theatre. (I didn't really experience that same sense of service until twelve-years later when I was cast to star in Larry Kramer's The Normal Heart at The Fountain Theatre in Hollywood. I recently won an essay contest for writing about that experience. You can read that essay here.)
The Guys was a rather unexpected amalgamation of two otherwise very separate worlds: the theater and the fire department. My father and weren't close. We didn't know each other. And then, there was this strange conjoining. One night, I went on for an indisposed Tim Robbins, who had taken the role after Bill Murray had to leave the show. I performed opposite Swoosie Kurtz, who had taken over for Sigourney. Tony-winning director Joe Mantello happened to be in the house that night, and that led to my first Broadway gig. He cast me to understudy Stanley Tucci in the revival of Terrence McNally's Frankie and Johhny in the Clair de Lune, starring Edie Falco at the height of her Sopranos fame.
I moved to LA in the fall of 2003. It was an interesting time to land here, at the apex of the Reality TV epoch. Guest star roles were being offered to NAMES ONLY; so the co-star roles were being offered to the actors who once booked the guest stars. There were tremendous shifts and jolts in the industry. And all the union strikes. In hindsight, it was probably not the best time to move to LA hoping to break into the film/tv.
What happened, however, was that the theatre scene of Los Angeles grew wings. Wings and muscles. Intelligent, talented, no-nonsense actors from great acting-cities like New York, Chicago, and London (to name a few) began turning away from the scarcity of film and television roles and giving their energy and attention to the intimate theatre scene of Los Angeles, plumping, beefing, primping it up.
Currently, some of the small and mid-size companies are strewn across the vast megalopolis we call home are on par with the most reputable and lauded theater companies anywhere in the world. I don't know if this would have happened over the past fifteen years were it not for the onslaught of Reality TV and the shifts in the industry. Another reason the theatre scene here in LA is impressive, especially as of late: there' very little work for actors in LA anymore. If you want to work consistently, move to the Southeast. Although, with the abortion issue there, maybe there is about to be another seismic industry shift…
I didn't plan on doing so much theatre when I first arrived in LA. But now, fifteen years on, I've starred in twenty-five stage productions, many World Premieres (now published), and garnered over a dozen of LA theatre's most prestigious acting awards, including three LA Drama Critics Circle Awards.
But I still have a day job. So, technically speaking, acting is not my career. Is it? Can you call something from which you make little or no money a career? Or is that a hobby?
In 2016, I headed back to school to pursue a great passion. I attended Antioch University Los Angeles' MFA in Creative Writing program and graduated last year with my Masters in Writing for Young People. What an astonishing program, and an opportunity to build community and hone my storytelling skills, improving and expanding my love of story—regardless of its medium. Writing makes my acting better; acting makes my writing better. It's like a Reese's Peanut Butter Cup: better together with the chocolate and the peanut butter. And I'm currently working at The Fountain Theater again. They reunited me with my Normal Heart co-star for a provocative new play about gay marriage called Daniel'sHusband. It runs through July 28th.
Great, so let's dig a little deeper into the story – has it been an easy path overall and if not, what were the challenges you've had to overcome?
Creatively and artistically it has been a smooth road. That's because I've administered the bulk of my creativity and artistry into the work itself. I love the art form of acting. It is pure and it is powerful and it can be transcendent. I also feel that the art of acting is held hostage by an industry presided over by people (primarily straight white corporate-minded men) who don't deserve to be basking in the glory that comes from the art form. I want more for the form itself. A fresher vessel. I hope the younger generations yank it away from the conservative systems into which it is sadly cemented.
What moment in your career do you look back most fondly on?
Well, it's less to do with my career and more to do with how I am using my career to help others—namely, future generations of artists. Every year I coach teenagers who are preparing auditions for the nation's top universities. I work with them every week for months, readying them for that high-pressure ultra-mercurial 3-minute marathon during which they must prove themselves and hopefully cement their futures. When they are accepted to their top-choice schools, I just feel very proud.
Contact Info:
Acting: Renee Panichelli at Freeze Frame Entertainment

Writing: Charlie Olsen at Inkwell Management
Instagram: @octospark

The Guys: Ten-year anniversary performances, 2011. With Irene Walsh. Credit: Paul Keeley

The New Electric Ballroom, Rogue Machine Theatre, 2012. Credit: John Flynn

Eurydice, South Coast Rep, 2012. With Carmela Corbett. Credit: Henry DiRocco/SCR

The Normal Heart, The Fountain Theatre, 2013. With Bill Brochtrup. Credit: Ed Krieger

Reunion, South Coast Rep, 2014. With Michael Gladis. Credit: Debora Robinson/SCR

Need To Know, Rogue Machine Theatre, 2015. Credit: Nathan Haugaard

The House in Scarsdale: A Memoir for the Stage, Boston Court Pasadena, 2017. With Brian Henderson. Credit: Ed Krieger

Cal In Camo, Red Dog Squadron, 2018. With Bree Turner. Credit: David Rodriguez.
Daniel's Husband, The Fountain Theater, 2019. With Bill Brochtrup. Credit: Ed Krieger

Getting in touch: VoyageLA is built on recommendations from the community; it's how we uncover hidden gems, so if you know someone who deserves recognition please let us know here.