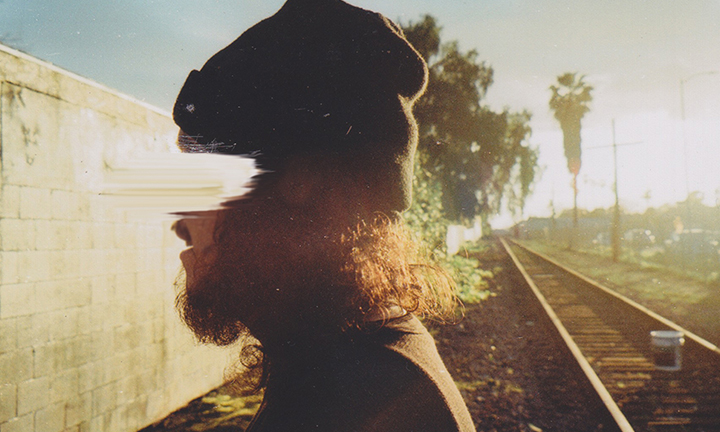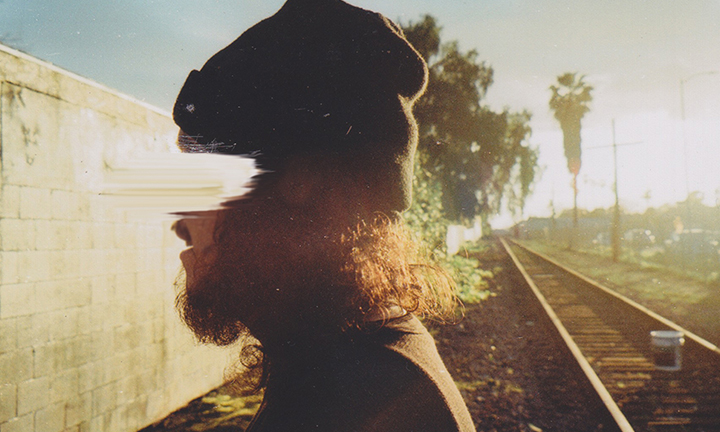 Today we'd like to introduce you to Thriller.
Every artist has a unique story. Can you briefly walk us through yours?
My parents migrated from Jalisco to Los Angeles when I was a baby. They worked in fast food chains, landscaping and hotels until my father opened up his own business about a decade ago. As a kid, I loved skimming through his sketches of portraits, animals, logos from past endeavors and illustrated love letters to my mother; I still do. In 5th grade, I noticed Gabriel, who I had known since kindergarten, had a sketch in the front of a clear 3 ring view binder. I'm pretty sure it read Shorty's. He told me it was a graffiti piece his cousin "Fuzz" from "CSM" had done for him. He sketched my name and I modified it over and over. Eventually everyone in class asked us to sketch their names to place in their folders.
I was obsessed, I had written on everything I owned; basketball, skateboard and shoes, everything. My dad noticed it and told me not to do it on the streets to avoid gang affiliation. 10th grade came around and I met a freshman who introduced me to the underground culture of graffiti. His mom would drive us and we'd spend every weekend painting the Venice Beach walls. This quickly progressed to taking the bus throughout the city to see and paint graffiti. By 18 I had been convicted once and busted, but released multiple times. I started a graphic design program, it took me 2 years to get a basic understanding of design. I had no prior knowledge of graphic design, it's influencers, nor tools of the trade. I started having fun again, recollecting memories of places I use to visit as a kid, documenting it, then turning them in as class projects. I started painting graffiti again and letting it influence my design work. I reached out to design mentors, sought internships and design jobs. Reading about designers and illustrators. I was obsessed again.
Please tell us about your art.
My work always begins and ends at the roots of my culture. I love design, painting murals and graffiti. I have a process to what I do, it gives me structure, discipline, and purpose. I'm presented with projects or public spaces, I observe, learn and detail the environment. Concept ideas, sketches and content. Present it to my girl Susie and the trusted crew, or the client. Receive feedback. Finalize the visuals and materials. Then execute.
I've produced work for some great companies such as; Capitol Records, Alternative Apparel, Stance Socks, NHM-LA and The Music Center. On my down time I create work to benefit non-profits who are striving to bring resources to low income people. I'm painting with the colors I find throughout the community. I'm painting music because people like to dance. Simple lettering with clean layouts, witty lines for everyone to read and wild styles for the graffiti culture. I create to inspire and honor the artisans who came before me.
Do you have any advice for other artists? Any lessons you wished you learned earlier?
My dad's words always cross my mind when I'm painting a wall, or simply struggling, "you got to step back and look at the bigger picture." Practice and refine your skill sets. Work should be organized and presentable. Learn how to price your work, pay your dues & do your taxes. Embrace and appreciate those close to you. Create work that uplifts people. Honor, hard work and respect.
How or where can people see your work? How can people support your work?
Visit my outdoor gallery, it's about a half mile long stretch of abandoned train tracks in the Crenshaw District. The tracks stretch towards the Slauson Swap Meet. I believe Metro is taking over the property as part of their new Crenshaw Metro Line project, so they might be gone soon and the community has very little say in the matter. Neighbors have granted me permission to paint the back of their homes or businesses facing the rails. I've spent the past 5 or so years painting there, day and night.
It's a challenge convincing people to give me creative freedom over their space, but I always justify it to them. They contact me when anyone vandalizes my murals, if I don't catch it before they do. It's great when the neighborhood gets involved, they suggest certain song lyrics or concepts. It's like you're putting on a show for them, they appreciate and value it. I welcome everyone to visit and take on the challenge of painting an entire wall top to bottom side to side. Be mindful of the environment; respect our art, landmarks & neighbors.
Contact Info:
Image Credit:
@holdthefries for the cover portrait
Getting in touch: VoyageLA is built on recommendations from the community; it's how we uncover hidden gems, so if you know someone who deserves recognition please let us know here.