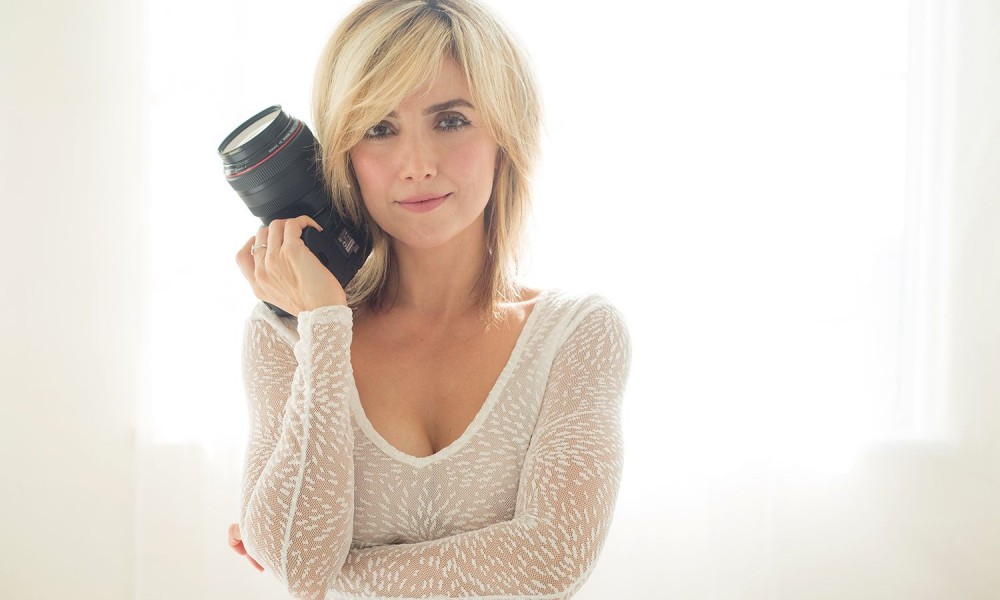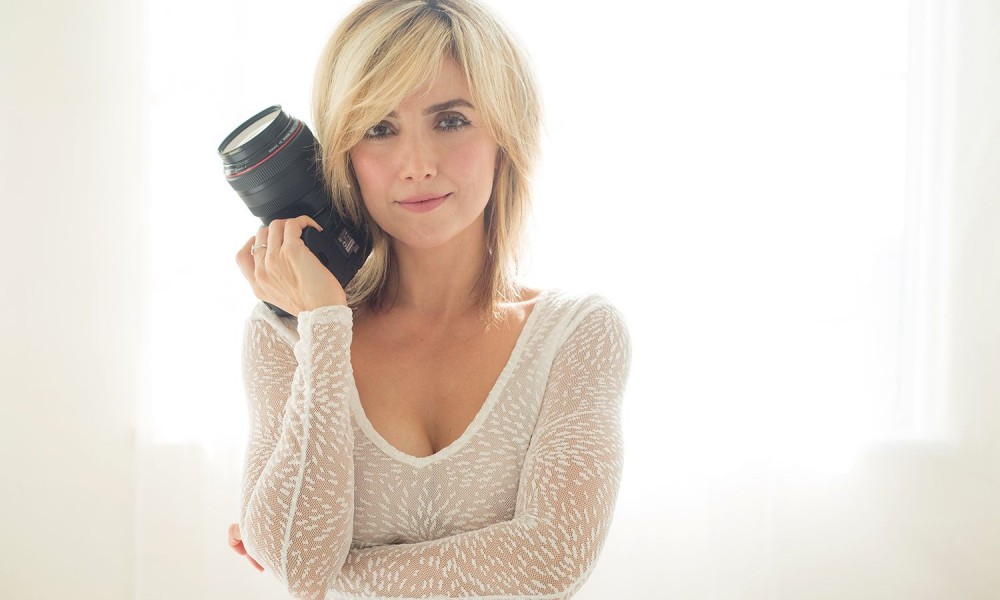 Today we'd like to introduce you to Caroline Malouf.
Caroline, please share your story with us. How did you get to where you are today?
Remember the Guess Jeans Campaigns of the 80's and 90's? I was inspired by Ellen Von Unworth, the photographer who captured all that beauty and sensuality in black and white…Claudia Schiffer, Anna Nicole Smith, Shana Zadrick.
I'm a beauty photographer, a USC business school graduate who came back to my love after my husband teasingly suggested I apply for Glamour Shots during a heart to heart chat strolling through the Glendale Galleria. We had just gotten back from Europe and wanted to start a family. He asked me what it was that I wanted to do after working in the business field for 6 years. and I sheepishly replied photography. He pointed to glamor shots and said ok, how about there? It was obviously meant as a joke, but I decided I'd walk right in and fill out an application. I got hired instantly, ha!
Shortly after, I landed an internship at Playboy Studios working under Stephen Wayda and Arny Freytag (yes I was teased about my 2 months at Glamour Shots constantly). I met some talented people along the way and was able to work as an assistant and retoucher for Alan Weissman, an established and well-respected celebrity photographer in Hollywood. I've been photographing beauty, fashion, contemporary boudoir and editorial glamor for 16 years on my own since 2003 and to say that I love what I do is an understatement!
I like to style all my shoots and I'm a bit of a control freak, but I think most hyper artists are. On a typical day, I'm either shooting or purchasing lingerie/wardrobe for shoots while I help my kids with homework.
Has it been a smooth road?
Yes, of course, there have been struggles along the way. Any mom would tell you juggling work and family life is full of challenges with a nice frosting of guilt on top, but the rewards keep you going.
Other challenges are to always try to stay current both on style and the constantly changing technology. Bridal boudoir is a huge part of my business and my clientele ranges from people that want beautiful photos to cherish for life to models and designers who need photos for their work. I work out of my home. Everything that you see on my website is shot in my home studio. One of the challenges I face is to constantly design new sets, props, backdrops and remodel parts of the house. I had a pool put in my backyard 2 years ago. It was mainly done for the kids but specifically designed for shoots. The contractors didn't like me very much but I got what I wanted.:)
Do you feel luck has played a role in your life?
Opportunities have been presented to me throughout my life and most of the time, I felt courageous enough to grab it, bite it, tackle it down and make it mine and that to me is luck, grabbing what was presented to me. There are times that I've been skittish, shy, and unsure of myself so I've always wondered what could have come of it because the opportunity was there, but you move on and try to tell yourself that you're good enough and deserve it just as much as the next guy.
I've been very lucky, fortunate, blessed by God, to have had great mentors that encouraged me along. I've worked with great artists, not just photographers but also, painters, sculptors, interior designers that have all inspired me.
Is there a quality or characteristic that has played an outsized role in your success?
My job is technical, a lot to keep on top of with what is new in software, equipment, etc, but more importantly you really have to continue to love your work. When the love isn't there the images show. I get really into my shoots so "behind the scene" photos of me are not pretty. I look tragic, with frizzy hair, and sweat stains.. you should see my face behind the camera, not pretty.
Tell us about your favorite and least favorites things about our city.
I like professionals that are excited about a project, are on time, have a positive attitude and make things happen.
Flakes! ugh.
Pricing:
Contemporary Boudoir and Editorial Glamour $1600. Includes hair, makeup, designer wardrobe, styling, all the high res. digitals from the shoot, and 12 retouched photos.
Contact Info:
Website: www.carolinemalouf.com
Phone: 818 512 2288
Email: caroline@photographybycaroline.com
Instagram: Caroline Malouf Photography
Facebook: Caroline Malouf Photography
Other: Check out my reviews on Yelp. 🙂 Caroline Malouf Photography
Image Credit:
Black and white: Model: Adrianne Curry – MUA:Diane Mayo – photo:Caroline Malouf
Blonde girl: Model: Abigail Kuklis – HMUA- Haida Jou – photo and wardrobe styling: Caroline Malouf