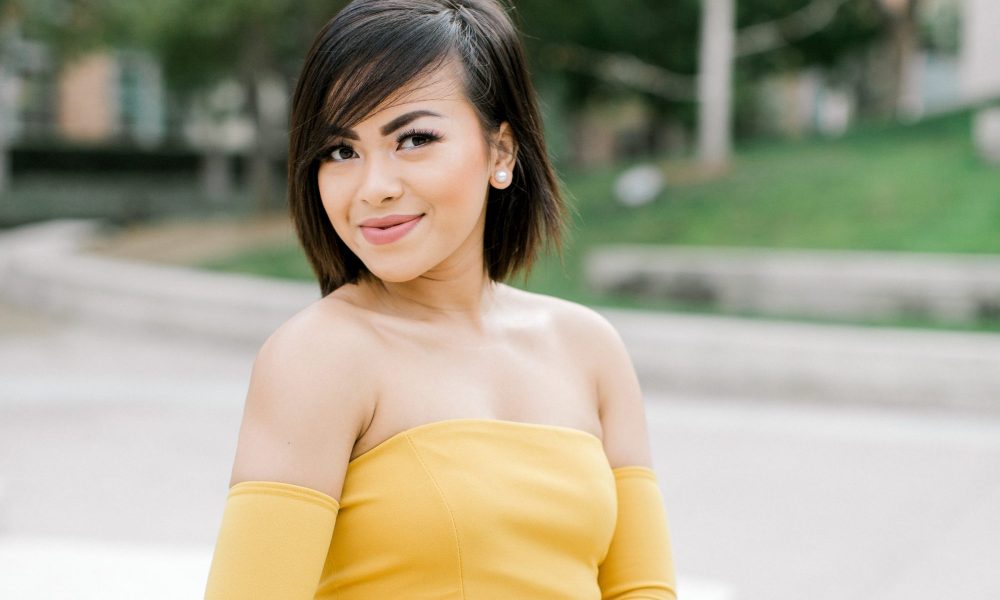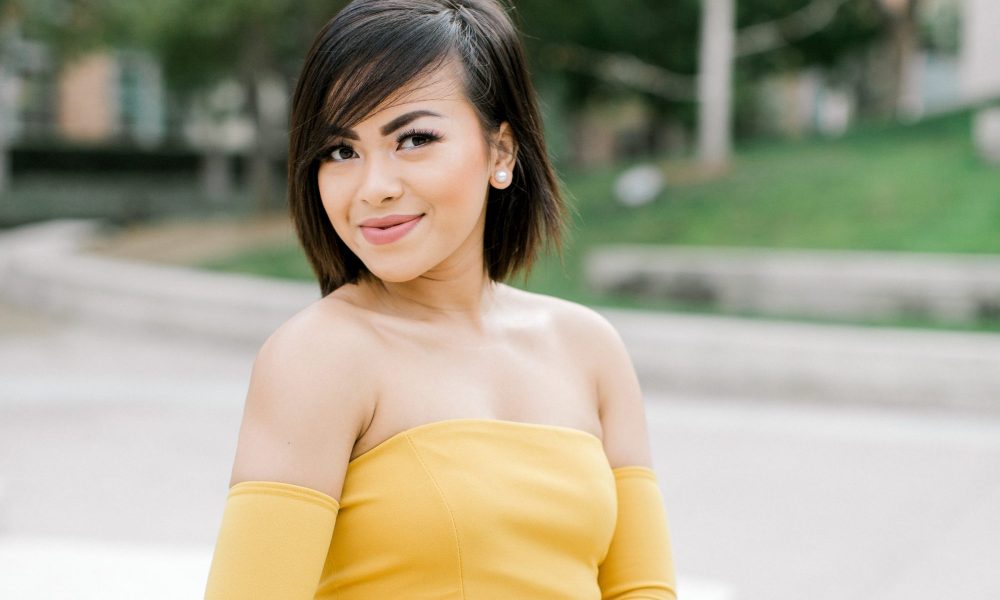 Today we'd like to introduce you to Thida Kol.
Thida, can you briefly walk us through your story – how you started and how you got to where you are today.
As a child, I remember creating my vision board and telling my mother about my goals. By the time I reach the age of 25, my designs will be in stores, I will own my first home and start my own business. I've held myself accountable to those goals since day one. I've enjoyed a pretty fulfilling life, but it wasn't always this way. Growing up with a single mother who worked three jobs to support her three children and sacrificing everything she had, I knew that it was my duty to make a difference for my family. My mom was a seamstress and I spent a lot of my childhood indoors helping her sew instead of playing with my friends.
In 2010, I got accepted into the University of California, Irvine as a Bio Sci major. Obviously, this was not my passion but it was my mother's. She wanted me to become a doctor and I was determined to make it happen for her. In the beginning of my first year of college, I received the news that my mom was terminally ill and that she only had a few weeks left. I couldn't face reality. I spent the remaining days I had with her studying in the halls of the hospital, sleeping on the guest couch, and planning our next move. I was only 18 at the time; I wish I was able to afford better healthcare for my mom. Unfortunately, we had no money; bills were piling at our doorstep, and worst of all I couldn't stand the bare minimum care my mom was given. I began working when I was 14, so I had a savings but that wasn't enough. Weeks became months. Right before my mom completely loss her eyesight and forgot who I was, she gave me the biggest relief of my life. She told me to follow my dreams, not hers. I lost my mom shortly after.
I knew my mom wouldn't want me to drop out of college so I picked up a second job and got my brothers and myself an apartment in Long Beach with the little money that I had saved. I commuted an hour and a half every day to school. I had no time to grieve and knew that I had to occupy myself or else I would go into a deep depression. I couldn't allow myself to be weak; I have two brothers depending on me.
How did I survive all that? I couldn't fail my mother and I have the most amazing support system: my friends and family, my boyfriend who is now my fiancé, and his loving family.
Later that year I came across a campus fashion club called the Fashion Interest Group (FIG) that changed my life. I changed my major to Sociology & Business Management and took an active part in FIG. I knew that this club would be my ticket out the door and would allow me to be my true self. My hard work and dedication to FIG resulted in my presidency during my senior year. Till this day, it is one of my proudest moments. I ran the club, took on multiple duties, lead a successful fashion show that raised money for the Make-A-Wish foundation and took home first place for my designs. It was then that I knew, more than ever, that I wanted to pursue a career in fashion design and eventually start my own business.
Right before graduation, I got offered a full time job as a financial analyst at my college job. I took a risk, kindly declined, and started my journey as a fashion designer. I then did my fair share working in retail stores. Three months after graduation I was given the opportunity of my dreams. I got offered an internship for Bebe stores Inc. From the moment I stepped into the Bebe studio, I was determined to land a full-time job with them. Within a span of 1 1/2 years, I went from intern, product coordinator, and assistant designer to receiving a promotion to Associate Designer. Due to short staff, I was in charge of designing 3-4 categories at one time. My dream came true. I began to see my designs in stores. Unlike most people in my position, I didn't have a degree in fashion. When I first started at Bebe, I barely knew how to sketch. All I had to offer was my drive and hard work. I was the first one in the office and the last one to leave. I was a quick learner, always finishing my tasks early so that I could have time to learn from all the designers in the studio. I was fortunate to have some of the best bosses and mentors helping me in my advancement.
In 2017, I found myself unhappy, overworked, and unchallenged. No amount of security is worth the suffering of a mediocre life chained to a routine that has killed your dreams. One evening, as I was sitting in hours of traffic, feeling sleepless and exhausted, I burst into tears. I got on the phone with my boyfriend and told him that it's time, I can't do this any longer, and I felt trapped. He supported my decision 110%. It wasn't just the drive; I had no time for my family. My youngest brother was struggling in school and I wasn't able to fully commit to all of my multiple roles. The longer I worked for someone else, the more my dream as a business owner began to fade away. I wanted to create a divine lifestyle with complete freedom and happiness without having to sacrifice any longer.
Shortly after, Bebe went through a huge layoff. It was a blessing in disguise and a sign. At this time, they also offered returning jobs to a few of the employees and I was one of them. I declined the offer and I left my job in June of 2017. Blush Elegance was born in July.
Great, so let's dig a little deeper into the story – has it been an easy path overall and if not, what were the challenges you've had to overcome?
Nothing in life is easy. Starting my own business was one of the biggest leap of faith I have ever made in my life and there have definitely been many obstacles along the way. Being financially independent since I was 15, I was terrified to leave my stable paying job. My fiancé and I just got our first home in 2016 and shortly after we had gotten engaged. I had the fear I would struggle with paying my mortgage, bills and my dream wedding but I was ready to take on the risk. I want to do it all, and I know that I can.
My biggest challenge has been being in a competitive industry. It has taken a toll on me mentally and physically. I am my biggest critic and I can be extremely hard on myself. In the beginning I was doing everything myself, from designing my website, to shooting look books, marketing, running the social media and everything in between. I was sleeping less but I loved every moment. At the end of the day, I am thankful to be able to live the life I've always wanted. I would honestly rather work 80 hours for myself than 40 hours for someone else.
As a female, ethnic minority, and an immigrant, my goal in life is to empower and inspire my peers to follow their dreams and take the risk. Struggles and hardship only make us stronger. Women are stronger than we know. As long as we stay true to ourselves, the rest will come naturally.
Please tell us about Blush Elegance.
Blush Elegance is a female owned online fashion boutique where the bride, her tribe, and her guests can shop for the most stylish outfits for their occasions. We take on a very feminine approach to our style. We offer a selection of engagement, bridesmaids, and wedding guest dresses. The name Blush Elegance was inspired by my own wedding. As a bride myself, I wanted to curate the perfect outfits to wear for brunch, engagements photos, bridal shower, bachelorette, rehearsal dinner, oh and I can't forget my bridesmaids and guests. I want to style them too! My end goal is to create a fun one-stop bridal shop and eventually have my own custom designed bridesmaid's dresses and wedding gowns.
I am most proud of our growth, Blush Elegance is less than a year old and our growth is phenomenal. We've had sales from all around the world. In the last 7 months, we did ten pop-ups and multiple collaborations. The best part about being an entrepreneur is collaborating with the most amazing women and just working together to make magic happen. We have dressed a lot of bride-to-be's for their engagement shoots and it's just the best thing in the world. We also did our first bridal show and look forward to custom designing a few dresses for our clients. Although the bride-to-be is our niche, it is not limited to just them; anyone can shop at our store.
What sets us apart is the quality of our clothing for an affordable price. Although we are an online store, we take the time to get to know our customers, make them feel important and even go out of our way for them if needed. I've had customers buy an outfit off my back. I love meeting my customers in person and building long term relationships. My top four customers would text me frequently and ask me to style them; this truly keeps me going.
Do you look back particularly fondly on any memories from childhood?
My favorite childhood memory are the ones spent with my mom. I would literally do everything with her: shopping, get our nails done, sew outfits together and cook together. One of my favorite things to do was watch desperate housewives and prison break with her because that was the one time she would allow me to cuddle in bed with her. I miss those days so much. Some days I would just admire my mom while she's getting ready. She was such a fashionista and I wanted to be just like her.
Pricing:
Dresses: $45 – $120
Jumpsuits: $45 – $55
Tops: $25 – $30
Contact Info:

Image Credit:
Victoria Masai Photography
Liz Saldana Photography
Morgan McCanne Photography
Getting in touch: VoyageLA is built on recommendations from the community; it's how we uncover hidden gems, so if you know someone who deserves recognition please let us know here.