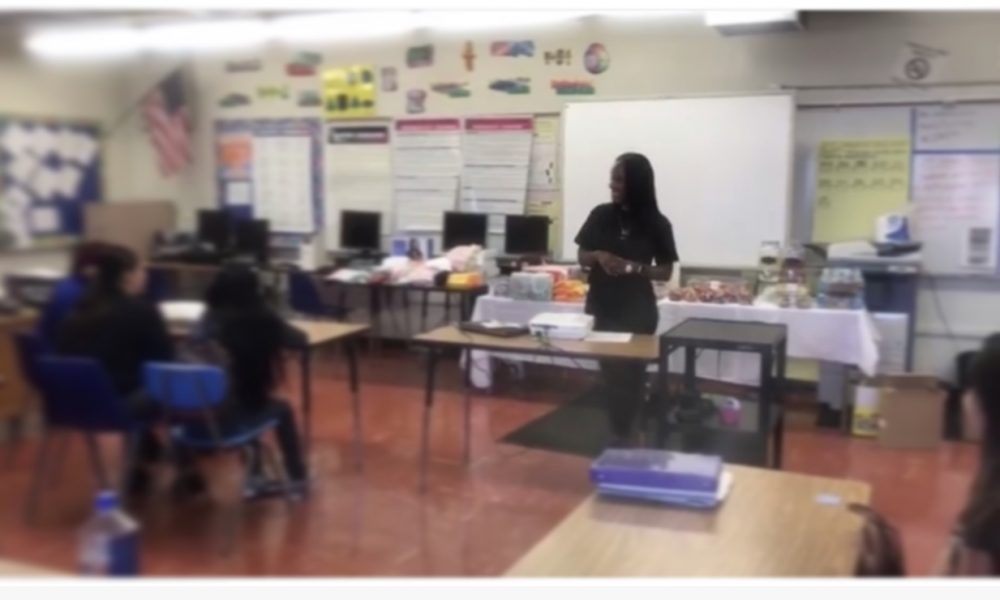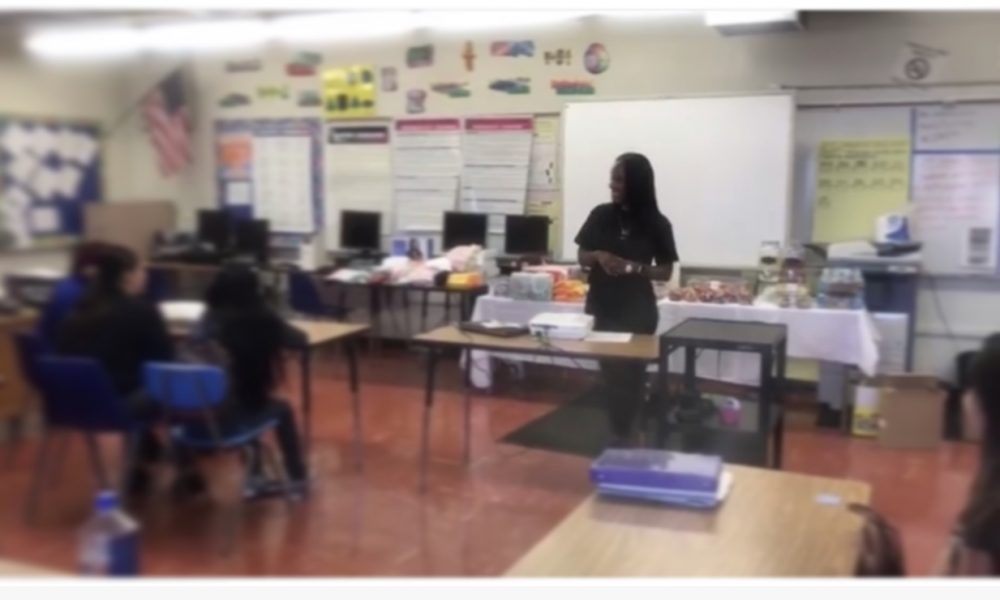 Today we'd like to introduce you to Brittany Daniels.
Brittany, let's start with your story. We'd love to hear how you got started and how the journey has been so far.
My own past experiences as a teen mom planted the seeds for me to create my project. Those experiences as a young teen mother had such an impact on my life that I felt it was necessary and important for me to share my story with other young girls in similar situations in hopes of inspiring as many girls and women as possible.
I got pregnant with my son at the age of 14 years old exiting out of middle school without any family support nor a roof over my head. Prior to be becoming pregnant I was what you considered an "disobedient teen" that everybody wanted no parts of. During that time I didn't have much guidance from my parents or support so I made my own decisions and rules that soon created a difficult life for me. It wasn't until me becoming pregnant is when it all hit me that I was going to be bringing a child in the world and I had to make a change. I didn't really know how I would make that change with no help but what I did know was that I had to make a change in order to be a good mom. Those next 3 years were the hardest of my life………..
Let's fast forward 18years and I am still making the best way I know how for all of my now 3 children. I have 1 son and 2 daughters 18, 11 and 3. My kids are my whole world and the highlight of my everyday. My son recently went to prom and then graduated from high school back in June with a 3.7 honors!! I never got a chance to go to prom so experiencing that moment with him was like a feeling of "MOMMA I MADE IT" moment for me. My daughters, favorite girls in the world are my little versions of me so beautiful & smart that give me a reality check everyday to do right in everything because they're watching my every move.
I've been able to sustain a career as a nurse for the past 15years working in the same medical office since graduating. I graduated & walked the stage my very first time EVER to get my degree as a Certified Medical Assistant back in 2006. Last year in 2018 I finally successfully passed all my pre-req courses I needed to be a candidate for the RN program and currently have a place on the waiting list. After 5 long years of college, taking 18 classes, earning an award for making the dean's list 3 months after having my youngest child, raising my children, and working full time my hard work has almost paid off.
I must admit that life for me has never been all peaches and cream & there have been many obstacles to overcome but if you know me personally then you know "I NEVER GIVE UP ON ANYTHING" and the ambition in me keeps me grounded, focused, encouraged and motivated. I will continue to strive to be the best inspiration & role model for my kids & other young girls to look up to.
Overall, has it been relatively smooth? If not, what were some of the struggles along the way?
Oh NO, NOT AT ALL!! The struggles, obligations and sacrifices that came with being a teen mother were extremely difficult, to say the least. There were so many financial issues and moments I wanted to give up that soon became a heavy weight on my shoulders that I couldn't escape. During that time back in 2001 when my son was born I couldn't afford or get WIC a (government assistant program) to pay for the special enfamil formula that my son needed due to a skin condition he had called "eczema". I use to steal, beg and scrape pennies to buy formula and food so that my son could eat.
The overwhelming emotions of hurt I felt from having no support during this time and everyone giving up on me pushed me into a dark place but I still remained hopeful that everything will turn around. I knew it was important for me to stay encouraged because my kid was depending on me not to give up but with no extra push, guidance,financial help or other outside resources or support made it more difficult to believe that everything would work out for us.
Looking back, I do not regret any of those lessons, experiences, tough love, etc that I had to go through to get where I am today.
I survived………..
We'd love to hear more about your organization.
TheRareOproject is a nonprofit community organization and service that I have created to impact my community targeting the "teen mom" population by sharing my story in hopes of being the voice of change I feel these girls need to hear.
On 04/26/19 by the grace of God, I was given the opportunity to host my first "Pay it forward" event at McAlister High School which is a school specifically for pregnant teens moms ready to continue their education. This school in particular is personal for me because this was the same exact school I once attended back when I was a pregnant teen and they helped keep me motivated to push through those tough times.
I am extremely blessed to have been provided the platform to share my story and I can't say thank you enough. Those two hours I got to spend sharing my life and in return them sharing a little piece of them made those past few months leading up to that moment worth it.
I received an overwhelming amount of support, feedback, love and appreciation from the girls, my family/friends and my community which was confirmation for me that the creation of my project was something great & was an indication that this vision to help was placed on my path by god and I am forever grateful for the opportunity.
My goal is to continue hosting events and workshops while providing moms with what I call "blessings bags" made for them and their children(s) .I understand how it feels to have those kinds of financial worries. These bags consists of diapers, wipes, food, formula, gift cards and other baby necessities.
This is a personal vision of mine and after seeing the responses I've been getting I am extremely appreciative and thank everyone so much for their support! My long term mission and goal is to service and network with other schools in hopes of my project going from community to community and even global. After doing a little research of my own there's not many organizations in my community that help fund or support "teen mothers" so this is my plan for as many young girls as possible.
If you had to go back in time and start over, would you have done anything differently?
Honestly, I have no regrets.
For me personally I believe that God puts things, experiences and people in our life for a reason. Making the choice to have my son at a young age ultimately saved my life and for the better. Deciding to have my son cost me friendships, hard times and relationships but he also gave me the motivation I needed to search for the better in myself and everyday since then and for that , I am FOREVER GRATEFUL!
"We all will go through and experience obstacles in life but what matters most is how you prevail through those challenges that will separate you from the next".
I am still transitioning into the best version of myself every day and thank god for all his blessings and lessons of life. I am so grateful for the people that continue to support my mission and I hope that you all will continue to take this journey with me.
I am in my "becoming" and appreciate this platform to share.
Contact Info:
Suggest a story: VoyageLA is built on recommendations from the community; it's how we uncover hidden gems, so if you or someone you know deserves recognition please let us know here.