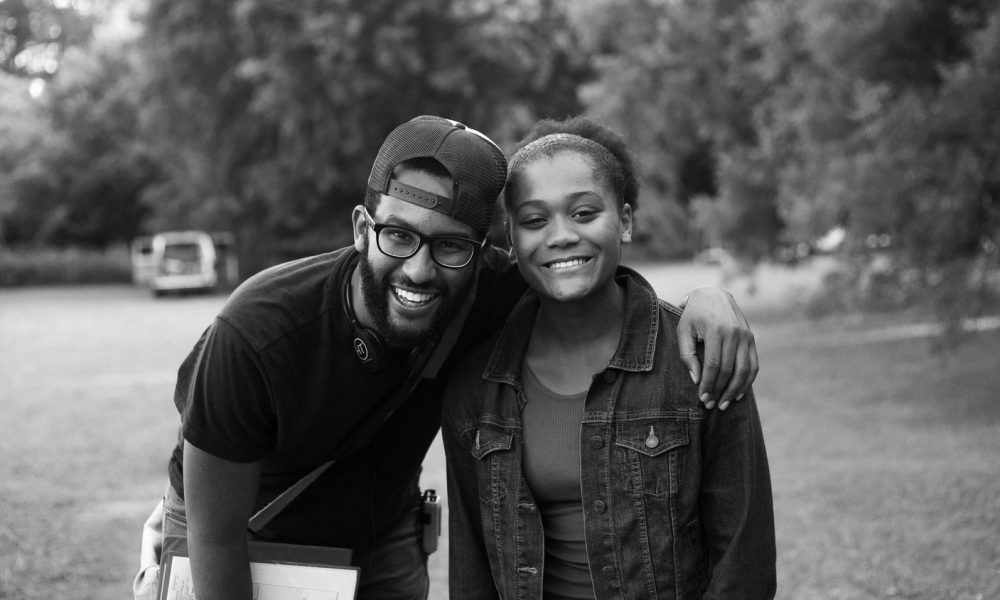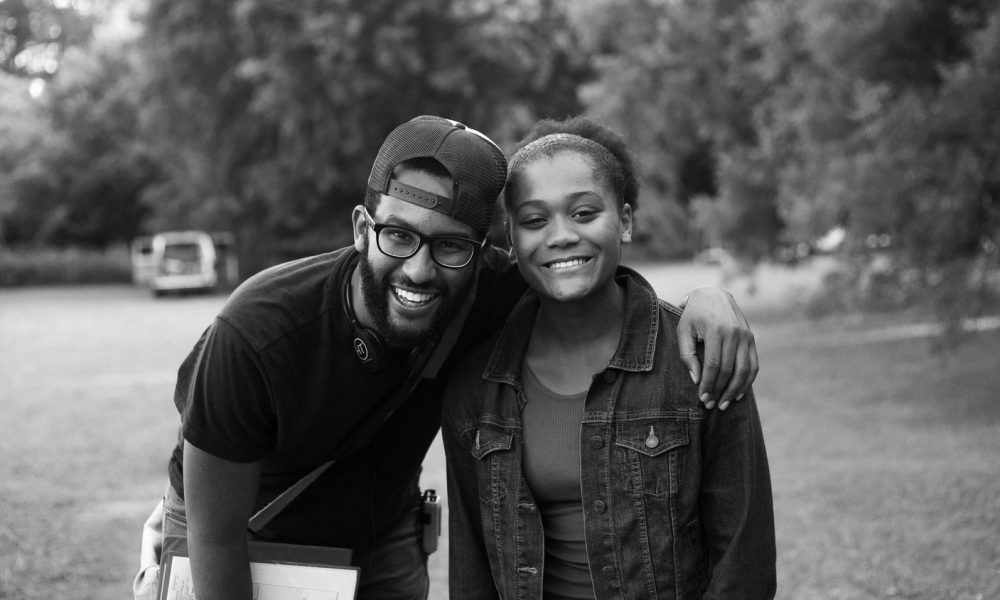 Today we'd like to introduce you to Theo Brown.
Theo, before we jump into specific questions about your work, why don't you give us some details about you and your story.
I was born and raised in Dallas, Texas, so I didn't have any connection to a film community growing up. My parents were professors and involved in our church, and always encouraged me to find my passion – which was always science. Specifically, astronomy – during the summer, we would stop at every science museum around and get an opportunity to just learn about the creation around and above us. It's something about watching mankind push ourselves past limits that we thought were impossible that really struck a nerve with me.
The biggest influence that turned me to the wider world of film was visiting Universal Studios Hollywood when I was around 7. My family (now including 2 younger sisters) were big movie fans, so going here was a surreal experience. Doing the backlot, riding the King Kong ride, and just soaking up the atmosphere was amazing. But then, I rode the greatest thing I've ever done in my life – Back To The Future: The Ride. This was somehow the perfect blend of sci-fi, adventure, and excitement that my seven-year-old mind latched onto like grabbing the last Welch's Fruit Snack pack.
As soon as we got home, we went to Blockbuster (R.I.P., sweet prince) and I saw they had the Back To The Future film. Renting it in on VHS, I watched it every night until we had to return it. I didn't understand yet that all those names listed after the credits were jobs that real people had – people that all worked together to make this story come to life. My parents loved sci-fi films as well – my mom still tells me stories about how her mom used to bond over watching Star Trek – so almost every weekend I was getting to watch a new story (or unbeknownst tho them, sneak behind the couch to view them). I didn't have friends who made shorts – I didn't even know about "indies" or film festivals, but I had these films. Along with going to museums and art galleries, this was my first real experience with the arts.
Once I was about to graduate from high school, I found out my family was moving to the midwest. I wanted to stay in Texas but ended up going to college in Alabama. While there, I didn't know what I wanted to do, but I leaned into communication and design – something creative. Weekly trips to Walmart were made to buy DVDs and watch them with new friends. While I was there, I saw a clipping for another school in Chattanooga, TN – Southern Adventist University. On the ad, there was a black guy holding a film camera on this rocky cliff, saying "I shot a feature film in Ireland, and you can too." That was the moment I knew I wanted to be a director. (That guy? Leslie Foster – he actually has an interview here on VoyageLA, too)
Going to Southern was an intimidating experience for me at first – the first day in the film class, I was surrounded by people who had made shorts and won awards. I was just this guy who loved Back To The Future and wanted to work in Hollywood (I hadn't been back to LA since I was seven, but this seemed like the right thing to say). I got to meet others who had the same goals and dreams there, and over the next four years, those friends have grown into a second family for me – most of us actually moved out here to LA together, and still work on each other's projects. Having these bonds for over a decade really helped me when I felt I was in a rut.
After school, I got a job in a tiny town in Kentucky, which is the perfect and logical place for a black guy with an arts degree. Since I worked for my college in the marketing department, I was able to get a job making commercials for a hospital there. My parents were excited, especially my dad, who "gently" told me to take it immediately after I mentioned I was offered it, but even before I said what it was. Living there really opened me up to an entirely new view of this country – the people couldn't have been nicer and supportive. I was able to make shorts and have screenings there, and overall it really helped me learn that the path to a dream may seem meandering at times, but just to keep putting one foot in front of the next.
After a year or two in Kentucky, I was praying that I was going to move by the end of the year – I felt like the thing that kept me excited about stories and film wasn't going to be nourished there. A few weeks after, I got a call from a friend's mom from college – she had a marketing position open and loved what I had been doing out east. But I would have to move – the new job was about 60 miles from LA. She knew that I wanted to work out in LA, so she generously let my schedule be accommodating for PA gigs on set – this was the perfect dream come true.
I did this job for about a year and a half before that same familiar itch started coming back to me – I needed to be in LA. This time, my prayer opened another door, in the form of my current position getting dissolved (God works in mysterious and curious ways, I've noticed). The day after I find out I need a new job, a close friend of mines, Ryan, gives me a call. "Hey, I know you're working for the hospital, but we found a new apartment in LA – want to move in with us?" Within three days, I had the LA zip code on my address.
Since I've been out here for the past five years, I've been able to connect with so many incredible people who have their own unique LA stories. I honestly don't think I'd be here if it wasn't for each and every one of them investing their time, wisdom, love, and support in me. This city is more than anything I've ever been able to dream up – it's literally a place where dreams come true. I got an opportunity to work on the Universal Backlot producing a commercial, and I saw a tram snaking though the sets where we were shooting. Looking at it, I saw this seven-year-old kid who looked just like me watching us. I gave him the biggest wave I could as they rode by – he could have a dream just like I did.
Overall, has it been relatively smooth? If not, what were some of the struggles along the way?
I don't think it's a good story if there are no bumps along the way. I just look at them as opportunities I can, and still am, learning from. Relationships, projects, even just jobs to cover rent – there's ups and downs with everything. But I don't like focusing on the negative, it's a waste of time. I just want to know what I learned from it, and how to apply that for next time. One foot in front of the other is all I'm trying to do.
We'd love to hear more about your work.
I work as a film director, and though I love a good story overall, I'm really attracted to intimate, character pieces wrapped in the sci-fi genre. I currently have my first feature AN ELECTRIC SLEEP in post right now, and that's something I never imagined I would be able to say. It's been so humbling to be able to work with so many artists in front of, and behind, the camera. They've poured in so much on this film, and I'm so grateful – I can't wait for the next one that we can all connect on again.
Not everything is sci-fi – over the summer, I was able to shoot a web series in Atlanta and Chattanooga called SMOKEY MOUNTAIN RESCUE, which tells the story of a teenage girl's story when her and her cousins find a rescue dog named Jack, and help him find his owner. We shoot for over two weeks out there, and between the dozens of animals (including a bear), and the kids, it was a completely unique experience that I'd never been in. Most of the talent was under 18, but they were so kind and professional – it was so much fun getting to just bond with them.
We also had some students from Southern that worked on the series – they were our editors, G&E, and everything in between. We wanted to let them work with some professionals (thank you guys!), so they could get real-world experience that they could take back to school. Seeing them make their own projects has been great – I never show them my college stuff, since they're completely blowing it out of the atmosphere.
In addition to directing a narrative project, I also freelance with non-profits like churches, schools, and community organizations to make short-form documentaries and commercials. I'm grateful for these jobs – they let me have another outlet to experience different types of stories and be apart of their great work in their respective communities. I also work as an AD and producer for commercials and films – if the project looks like a good fit to the other members of the team and myself, it's fun to come onboard. Some of the best learning I've had as a director is just by getting to watch other director's work. Seeing how they adapt, problem solves, and lead has shown me so much about what I can apply to my own work.
If you had to go back in time and start over, would you have done anything differently?
If I had to start over again, I wouldn't change a single thing. I take a comfort in trusting His plan – I sure can't see it, but I know that I wouldn't be here if it wasn't for Him. Everyone I've met, every mistake I've made – I'm just always grateful for the opportunity to have experienced it.
Plus, haven't you seen Back To The Future? There's NO way I'm changing anything – no butterflies are getting squashed here.
Contact Info:

Image Credit:
Renew Media, Theo Brown
Suggest a story: VoyageLA is built on recommendations from the community; it's how we uncover hidden gems, so if you or someone you know deserves recognition please let us know here.