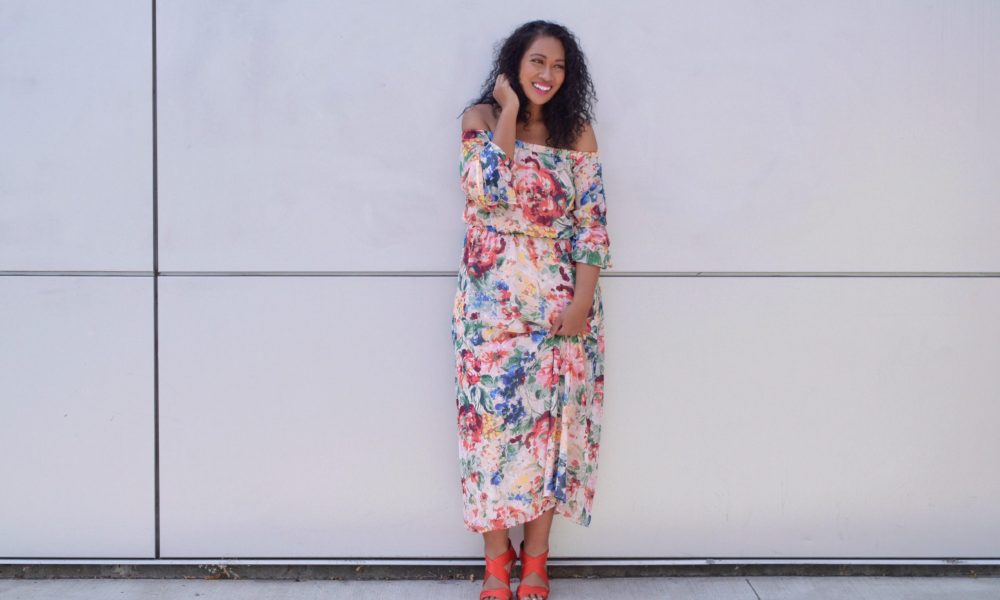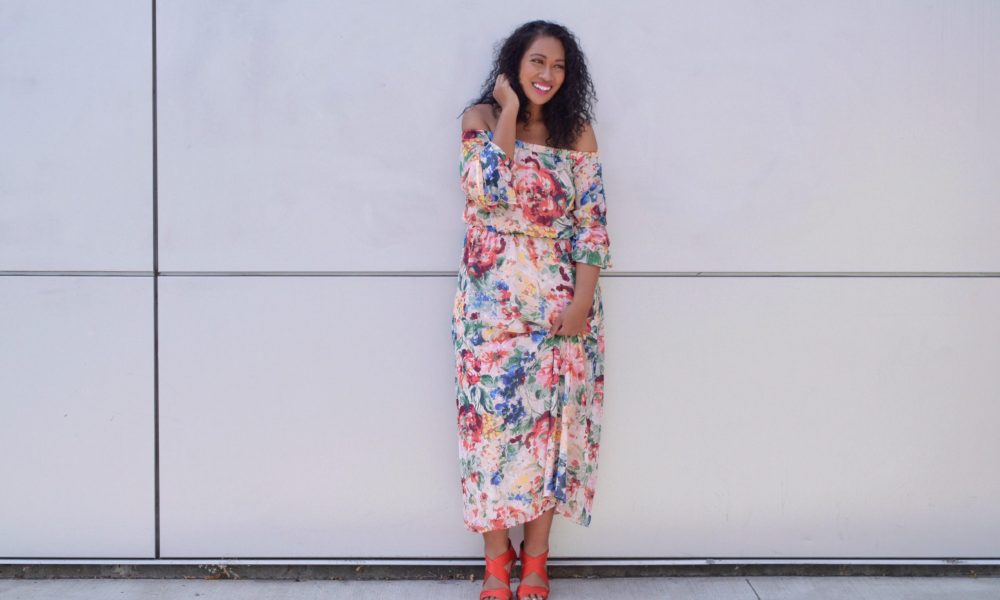 Today we'd like to introduce you to Theary Sim.
Thanks for sharing your story with us Theary. So, let's start at the beginning and we can move on from there.
My story… well it all started in Portland, Oregon in a typical Asian American household. Where beauty meant slim and petite and success only comes in the form of first place. Where love was known but never shown. I knew from a young age that I didn't fit in. I didn't act like my family, I didn't look like my family and I didn't think like my family.
And they let me know every day how being different will leave you unliked and unwanted. I did everything I could to get my family to like me. I would scrub my skin in the shower hoping that I would become lighter skinned. I would skip lunches at school in order to lose weight and I cheated on exams so I would bring home straight A's. I did everything I thought I could do to gain acceptance from my own family. When nothing I did made a difference, I decided being different is just what I am. After my father suddenly died in a car crash when I was 17, I made the decision to leave home. I was disowned by my family for not choosing the typical Asian American lifestyle. Doing this was a dishonor to your family. I moved 2,500 miles with two suitcases a one-way ticket and $200 to Atlanta, Georgia.
People thought I was crazy, people told me it was a stupid decision for leaving behind a full ride scholarship. But let me explain to you the way I work. I'm a spirit lead decision maker. No matter how unlogical my mind may seem, I always follow my heart. Now it's 2004, not knowing how I was going to make it. I wanted to go to school but I wasn't sure where to go or what to do. I was listening to the Rickey Smiley show and Ludacris was promoting his new song on the radio. I said to myself, I'm gonna work with him.
So I looked up the address to his record label and showed up. They wouldn't even let me get past the secretaries office. They gave me the marketing directors phone number and said to call him to get an appointment. I called every day, left the same voicemail 3 times a day. I called for 3 months. I never got discouraged because I knew all I needed was an open door. Even if that meant harassing label executives. On August 13th, he answered the phone. I was so caught off guard I just said HI and he said, Hi Theary. I was like how did you know my name. He goes you only called 3 times a day, every day for 3 months. All I could say was, I'm very persistent.
He said, be here at 11 am tomorrow and hung up the phone. I was like, oh man. It's about to get real. I showed up 15 minutes early in my cutest pantsuit. I waited on the sofa, and there was no director to be found. I read ozone magazine 17 times and applied for college in the magazine, Clark Atlanta University to be exact. Before I knew it, 8 hours pass by. A man walks in and says to me, so how was it. I was like great! Even though I was confused and acted like I did a great job sitting on a couch. He goes cool, see you tomorrow at 11 am. I was like.
Wait, there's no interview? Am I hired already? He goes, you already were hired when you showed up. I was like wait, all I had to do was show up today and I got the job. He goes no, you showed up 3 months ago… See what happens is. When The Lord opens a door for you it may not be ready to walk through. Sometimes, you need to show up, every day, ready to walk it out. Allowing preparation for what is required of you. And sometimes, there is growth in just showing up. From that moment I knew, I'm different. I smiled differently, I walked differently. I became the difference.
People would say, I don't know what it is about you, but you're so different. I embraced that. I was so different that it lead me to a modeling contract with a FORD modeling agency in New York. I was the first Asian plus-size model to be represented by that agency. I was so different that I could relate to everyone who felt like they didn't fit in.
The very thing that I was criticized for by my family, I was rewarded by my community.
This is when I experience freedom. When I became free from the need to impress other people. I became confident when I stop trying to continue to work only on my weaknesses. I keep saying, I gotta work on my body, I gotta improved my flaws, I was so focused on improving my weakness that in the process I never developed my strengths.
After graduating college, I knew that I wanted to stop modeling and become a fashion designer. I had no idea how to start a business or even how to apply for a business loan.
So I went to the bank to try to get a loan. Of course, I was denied. So I looked at the loan officer and said, are you hiring? She goes, yea we always are. I figure, I needed a job and what else could I lose by getting a paycheck. With no experience, I started a job helping people get loans. Kinda ironic really. My first two years, I was ranked number one in the entire country. I knew that this was where I was placed at the moment and just because it's not where I wanted to be doesn't mean I shouldn't be the best in my position. It didn't matter that the bank rejected me because I am already accepted. God gave me this position to accumulate the funding I needed to start my business. I was provided with specific tools to carefully craft my skills in economics and customer service.
A platform that would prepare me for entrepreneurship. On June 1st, 2012 my boss came into my office and told me that I had to apply for another job within the company because there no longer would be a position for me at the bank. I took my lunch, went to the gym and cried. Right then I decided to make my website live of all the designs I've been working on for the past two years. So I can try to get some positive feedback to make my day a little better. When I got back to work I was told that I was going to be let go because there is no need for me. I was so upset because of how hard I worked for the company, and now they are saying they don't need me.
To hear the words, they don't need me. Really hit me hard. I felt unworthy. I got home and that night and started looking for jobs online. I found a couple and decided to email them. Just as I logged into an email. I saw that I had 474 emails from my website. I was so confused. I didn't think that many people had questions about my clothes. But it wasn't questioned, it was sales. 474 people made a purchase within 7 hours. I had no advertisement, no press release and no marketing. All I had was God, and that's all I needed. What may seem like to be a rejection may really be an expiration. Don't be afraid when God puts an expiration date in the middle of your journey.
Because often times your struggle can be cut short. Everything has a rhythm. It has a motion. God has another space for you. He has another place for you. He has a race for you. He has a grace for you and He has a pace for you. You gotta let Him control the speed so you don't get off track trying to keep up with someone else's race. I was running a business, growing faster than I couldn't have ever imagined. I was learning while I was growing. Everyone told me that it takes two years to even make a penny off your business. Well, I was different remember lol. I just knew that I would break the odds.
Well, I did. I became a self-made millionaire by the age of 25. I didn't know how to manage money because I didn't trust anyone to help me. I figured, I came this far on my own, I'll figure it out. I did everything myself and I handled all business affairs. The problem was, I only knew so much. There was so much more than I needed to learn and not enough time to master it. Before I knew it I was losing control. I couldn't figure out what was wrong because I was trying to catch up with what I thought was right. I couldn't handle the positions I was trying juggle. Instead of standing in the position I was assigned to I was trying to balance jobs I was not pre-qualified for.
See, we all have God-given gifts, and we receive the tools to master those gifts. We then turn around and become a teacher to help grow those with similar gifts. But what I failed to realize is that no matter how hard I tried to learn these skills, that's not the talent I was given. So I will always come up short. It is so important to discover your purpose. And know the difference between Purpose and Destiny. The purpose is God making a decision concerning your life.
Destiny is the decisions that you make for your life. We all make decisions that lead to your circumstance. Everything you choose to do will have an outcome. Good or bad. Once you discover your purpose, that can never change. But your decisions can alter your destiny. That moment you decide to change your reactions that lead to a bad decision, you can change your circumstance. You don't have to treat people the way they treat you, you don't have to walk around with a shield over your heart, you can make the decision to love. To love everyone as they are and to help each other be better. Because here's the secret to success. You can't do it by yourself.
So, fast forward 6 years later. Youtheary Khmer is still growing, still creating and still thriving. I am a philanthropist at heart, I am also currently serving as a leader in the women's ministry at the Potter's house at OneLA in Hollywood California. I hope to continue to use this platform to effect change the best way I know how, which is through faith and fashion. Encouraging hope, humility and freedom in living a life that sets your soul on fire. And to always remember, never give away your personal power to make the choices necessary for you to walk out your destiny.
Overall, has it been relatively smooth? If not, what were some of the struggles along the way?
There has been so many challenges and struggles along the process. The one thing I can say is you have to believe in yourself. When you are sleeping in your car or deciding between dinner or gas you have to know that there is a silver lining. That your hard work, passion and dedication is just proof so you can begin trusting yourself.
I am a person that thrives off of unsuccessful attempts or rejections. That just gives me the fuel and the confirmation that I am one step closer to shaking this world up! I believe that you don't have to struggle when it comes to success, there is only a sacrifice, and it's all about choices and point of view.
Please tell us about Youtheary Khmer.
Youtheary Khmer is an innovative, contemporary collection of women's ready to wear clothing, whose mission is to design custom, effortless looks by providing well-made, high-quality clothing that is flattering, trendy, and most importantly doesn't break the bank. The collections blend hand-drawn designs with silhouettes that are not only reminiscent of things past, but truly point the direction to fashion's future with crystal clarity. Youtheary Khmer is evolutionary and is changing the face of full figured fashion as we see it today.
I am the chief operating officer and designer at Youtheary Khmer. I develop custom garments for clients wanting something more creative outside of the retail market. We specialize in plus size clothing both ready to wear and custom designs for the curvy women sizes 10-26.
If you had to go back in time and start over, would you have done anything differently?
If I had a choice to start over I would choose not too. I am a firm believer in trusting the process and enjoying the journey. The best way to become a successful business owner is from the ground up. You have to learn how to plant before your seeds can produce fruit.
Pricing:
Contact Info:
Address: 5700 Wilshire Blvd. Suite 400
Los Angeles, CA 90036
Website: www.youthearykhmer.com
Phone: Office: ‭818.562.0935‬
Email: info@youthearykhmer.com
Instagram: youthearykhmer
Facebook: youthearykhmer
Twitter: youthearykhmer
Image Credit:
Alicia Page (LeeShotYou)
Getting in touch: VoyageLA is built on recommendations from the community; it's how we uncover hidden gems, so if you know someone who deserves recognition please let us know here.