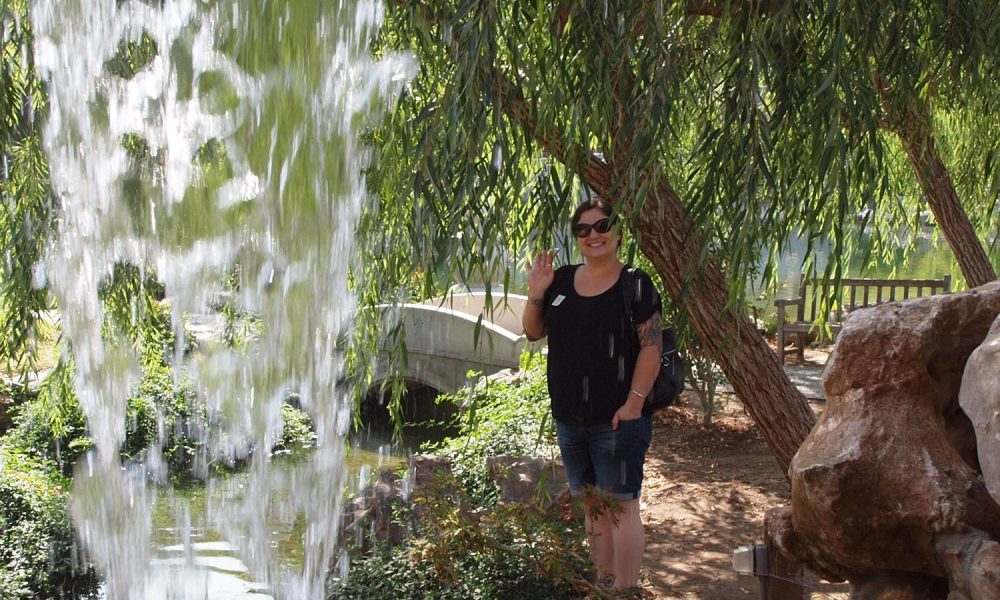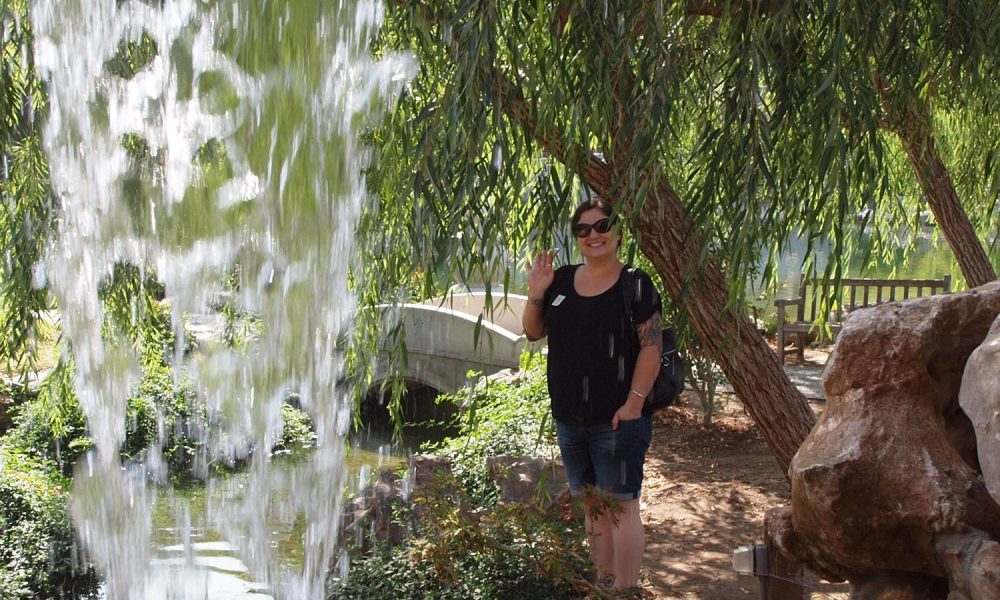 Today we'd like to introduce you to Cassandra Manna.
Cassandra, please share your story with us. How did you get to where you are today?
I always loved to draw and paint and be creative, as a child, I used to draw on my mom's arms with pastels and give her "tattoos". After high school, I attended college in Long Beach but I left after a year to pursue a career as a makeup artist which I did for many years. While I was still doing makeup I bought a sewing machine and I LOVED going to the fabric store to look for cool prints and interesting fabric for my projects but then I would hate actually sewing it lol I started to think about going back to school for design. After some research, I found FIDM and went to see an admissions counselor. I was telling him how I loved the fabric but hated to sew and he suggested the textile surface design major. You have to complete a project to be admitted to FIDM so I took home the textile project and really had a blast doing it. It was clear that I had found my path! I really feel that I found my voice at FIDM and am still an active alumnus. I've now been working as a textile designer since 2008
Has it been a smooth road?
My biggest struggle along the way has been transitioning to mostly digital media. I had a hard time learning and mastering design on the computer. I still prefer to paint or carve blocks and then transfer to the computer but it's not always an option. Staying creative and still doing art that is true to myself is always a hard balance to achieve as well.
Who, or what, deserves a lot of credit for where you are today?
There have been some instrumental people in my career, without whom I never would have made it this far. Anne Bennion , the textile department head at F.I.D.M., took so much time to help me find my voice. There was never a time when she wouldn't come early, stay late, meet in between classes or do anything else to make sure that her students had everything they needed. There were many projects in the beginning of my fidm career that I felt so discouraged with, but she was always there to help me work through it and encouraged me to find a way that I was happy with. Many of the teachers at FIDM had a lasting effect on me, they really set the bar for quality but most importantly using your best attributes as an artist to set you apart from the crowd. Even when my aesthetic wasn't the norm they would help me edit my original ideas into a design that was the best it could be. After graduation, now 8 years later I can still count on them to support me and offer help in any way they can. I try to stay active as alumni but even the years that slip by me and I don't give back as much they are still as generous as ever with their time and knowledge. I'm so lucky to have a really supportive family as well. They always wanted me to find a career that made me happy not just one that I could make a living with. Without that unconditional love, I would have never had the courage to go back to school and make the most out of my desire to create!
What type of clients or projects do you look forward to most?
My ideal project would be designing prints for outdoor wear. I would love to design some cool ski clothes or outdoor gear being an avid skier myself and having grown up frequenting the awesome mountains that so cal has to offer! I spend a lot of time outdoors not just skiing but hiking and camping and I get a lot of my inspiration from nature. Being able to work in an industry that I love so much would be the pinnacle of my career!
If you had to go back in time and start over, would you have done anything differently?
If I had to start over I'm not sure what I would do differently. I feel like all of my decisions in the past have been integral steps to get me where I am now. Having started in makeup gave me the chance to really explore color and color matching and gave me a strong work ethic. Those years taught me how to work with many different types of people in all kinds of situations. I really matured during that time and that was so important when the time came to go back to school. I'm not sure if I had skipped that step in my journey that I would be the same artist that I am now.
Contact Info:
Email: cassandramanna@gmail.com
Image credit: Copyright Cassandra Manna