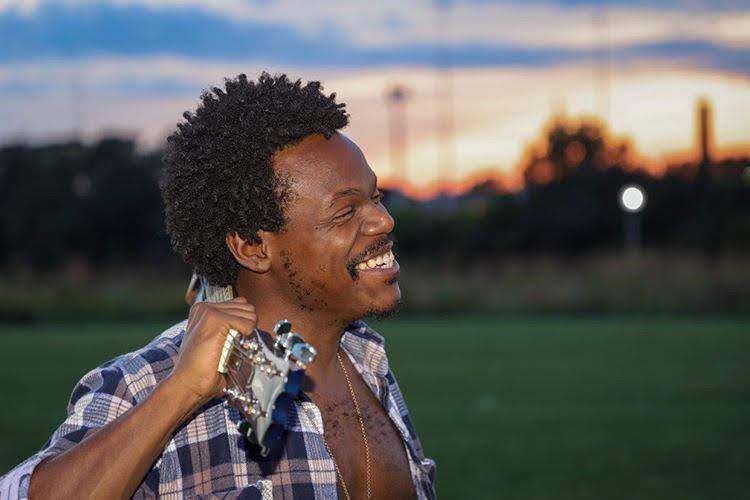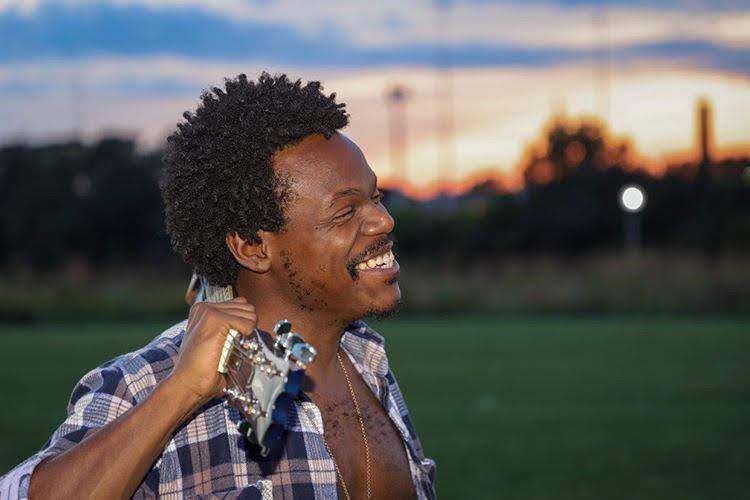 Today we'd like to introduce you to Terry Tertiary.
Thanks for sharing your story with us Terry. So, let's start at the beginning and we can move on from there.
I am a 30 years old Indie Musician who bounces between Chicago, IL and Columbus, OH. I began seriously pursuing music after I graduated from Hocking College in the Appalachian region of Ohio (2008-2010). I then continued my Career in Academia at Ohio University in Sociology but all the while working at the Office of Ohio University's Media Arts and Studies (2nd in The United States at the time) 2010-2013. While there, I worked closely with all professors at the heads of their respective departments, all were multi-award winning professionals in film, music, audio, radio. Picking their brains I discovered a stronger way in which to include qualitative and quantitative methods into my music. All the while learning more about African American and other people of colors historical and social challenges in America from the mid 19th Century to present tied in with Intersectional Feminism. During this time I got to hone my skills opening up for mainstream artists such as the late Kevin Sharp, Pusha T, Machine Gun Kelly, Ace HOOD.
This gave me the experience necessary move to the next level, moving to Chicago, IL. But, before arriving me and a good friend who became a little Brother created a song (Free Your Mind) which earned us 74,000 streams thanks to the French House DJs, Bart & Baker reposting it to their SoundCloud page. When in Chicago (2013-Present) I was given the opportunity to Co-Host University Illinois Chicago, Radio interviewing such artists as Grammy Nominated, Stefan Ponce, Underground Hit Producer A-Villa and many more. Soon the radio was given to me in full thanks to my Brother 0cto5quid and I got the opportunity to be the host for 2 Years which totaled "me" at 5+ years on the air. During that time, we won several awards for Internet Radio. During my time as main Host, I had the pleasure of interviewing Add-2, Vic Spencer, Pugs Atomz, Adam Ness. I also found several large ways to give back to the community, the first was a combined effort of my Radio Show and several other Chicago local organizations, we curated Evolve And Thrive Music Festival in 2017. Evolve And Thrive Music Festival or E.A.T. Fest as we Nicknamed it pulled together indie musicians from all popular genres and featured musicians such as Adam Ness, Dometi Pongo and many others right before they got an even bigger break.
This Festival was also paired with former Chicago Mayor Rahm Emmanuel's Administration, The Alderman of Wicker Park Chicago, The Fire Chief of Chicago and the Chief of Police "of" Chicago thanks to the efforts of Boombox Chicago and Latent Design. I also curated Showcases Partnered with GEAR Up Chicago for High Schools on the Southwest side of Chicago, featuring Windy Indy a violinist heavily featured in Fox Network's Empire and Bianca Shaw. Next up was for me to refocus on my own musical talents so in 2017 and 2019, I performed original music in Chicago's Blues Fest and gained Grammy Award Winning Artist Rhymfest as a Brother and Mentor, who helped oversee the Blues Festival program I was involved with. What's next for me, well I've recently gotten 30,000 plays on a new single titled "Hurt Nobody" and am planning on releasing many more hits. I'm headed to Seattle and Portland for back to back shows in both cities and soon Sweden and following that Vancouver (BC). All this with no investment but my own and those who support my music that I like to call "Nakama" (Japanese for friends who are family).
Has it been a smooth road?
Going to School in a Rural and Racist area was fairly difficult. During the 2008-2010 time period, I barely saw faces that looked like mine and there were racial issues at Hocking College while I was attending that caused the FBI to become involved. Nothing serious, just the writing of racial slurs and threats attached to dates in bathrooms but it certainly spooked the campus and divided African Americans from the white majority and shrunk the friends of already marginalized groups. While at Ohio University I became a member of Alpha Phi Alpha Fraternity Incorporated, the first Intercollegiate African American Fraternity. This was hard to balance Fraternal Duties, being a leader for not only the African American community but communities for people of color as well, work, school and my music career on top of that but I managed, not effortlessly but successfully, earning my Bachelor's in 2013.
Another Challenge was moving to Chicago, IL without a large amount of support from friends or family. Having to work a 9-5, successfully making $800 rent payments for a studio apartment, running the radio and using it as a platform for local artists and to establish myself as musician in Chicago all while setting up and attempting to be noticed or added on to musical performances. Now funding my own tour and simultaneously fundraising to keep funds coming in by myself, partially funding the E.A.T. Festival simultaneously, funding my music releases, editing my own music and keeping my standards high. It's challenging but I love it because the journey is always teaching me how to love myself and improve and the rewards are sometimes only want I'm aiming for but a lot of the time it's something I couldn't have planned for, the random assistance of others, changing people's lives for the better, inspiring people and myself and finding a whole new love for the life I'm leading while inching closer to become completely self-sustainable.
We'd love to hear more about your work and what you are currently focused on. What else should we know?
As "Terry Tertiary," I am a one man business. I'm a Singer, Guitarist, Rapper, Producer, Songwriter, Curator, Educator, Community Involvement Specialist, Clothing Designer, Boutique Clothes Owner, Music Label Owner, Music Business Consultant. What I'm most proud of is not just the notable accomplishments but also the high Vibrational energy I leave in the wake of these accomplishments. Inspiring Others to follow their artistic dreams, giving back to the community, showing people how to speak the universal language of love. What makes me different is the spiritual aspect I tie into everything I do, encouraging Africana people to be connected with their ancestry to have knowledge of self, educating the youth in the arts, sneaking Spiritual messages into a dance song, getting people to sing the affirmations in my song such as "I don't wanna hurt Nobody, I just wanna love somebody and maybe if we love somebody, we won't have to hurt Nobody." A group of 100+ yelling that louder than I can perform it is good for the planet, not just me.
I am currently on my way to Sweden thanks to the support of my Brother Logos from Sweden to record a demo in a state of the art recording studio at the end of February. We will also have prominent people from behind the scenes of the music industry sitting in on our sessions giving feedback. Impac, a songwriter from Chicago, has also assisted with the songwriting and performance on one of our singles from the project. The project is R&B/HipHop/Electronic and it's called "Twin Flame" and we are looking at a Spring 2020 release.
Is Chicago a good place to do what you do?
Yes. There are so many people revolutionizing normal business models through the arts especially in terms of social change and being able to achieve their own level of success and I know I'm well on my way to achieving the former. I would definitely suggest Chicago because it's an amazing test market. One of the largest melting pots in America with many of us neighborhoods being the most diverse per capita. If franchises can test their products, why not test your business model? Politically Chicago can acknowledge it's marginalization of African Americans and do more to the redlining and offer more free grants for those who want to start businesses not just in the arts. Remove practices such as cashless businesses and other strong marginalizing practices supported by the city.
Pricing:
Vocal Feature $300.00
Song Writing $99.00
Guitar Samples/Feature $99 or More
Curation (Budget of Event Plus $300), Contact for more details regarding booking out of town.
Live Performance $300 for 30mim+
Music Business Consultation $60
Guitar/Vocal Lessons $60 per hour
Music Production $60+
Contact Info:
Image Credit:
Mallory Erin Photography, Jaymi Style Photography, Tamica Renee Photography, Film Krue, Nolan Alexander
Suggest a story: VoyageLA is built on recommendations from the community; it's how we uncover hidden gems, so if you or someone you know deserves recognition please let us know here.