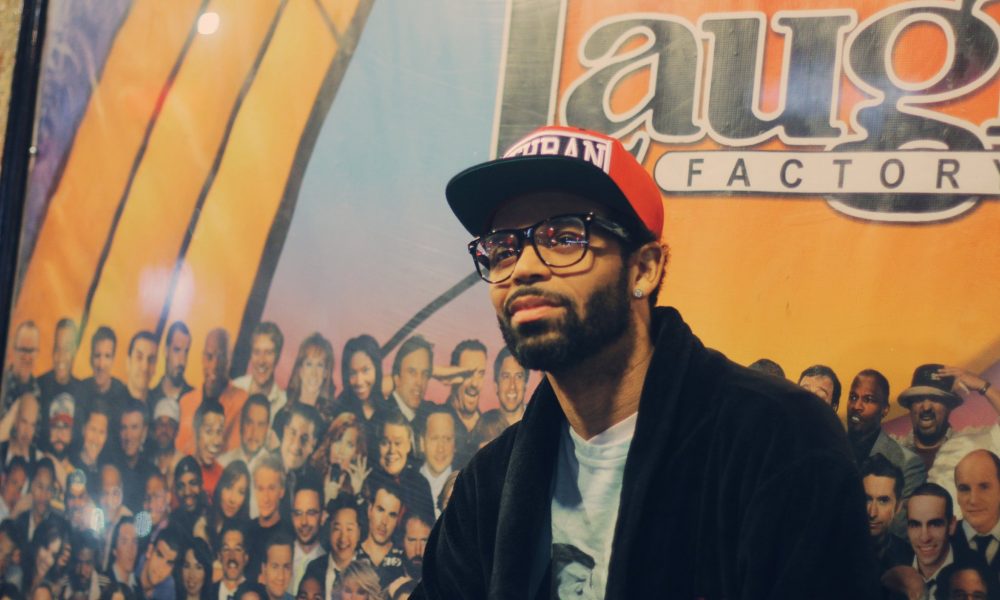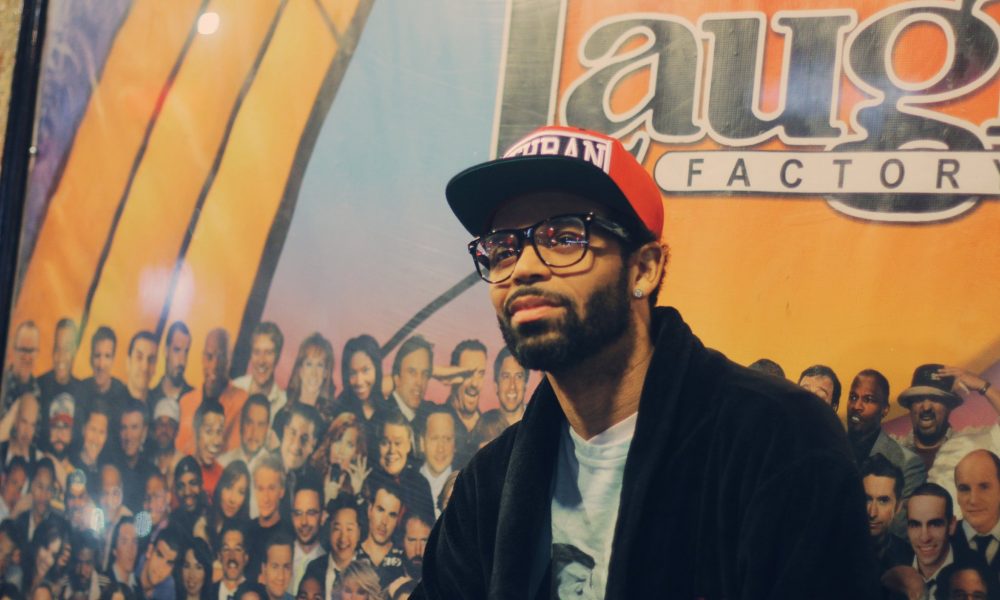 Today we'd like to introduce you to Tehran Von Ghasri.
So, before we jump into specific questions about the business, why don't you give us some details about you and your story.
I am a Los Angeles transplant, born and raised in Washington, DC to a very proud Persian Dad and a very proud Black Mom. My grandparents were an eclectic mix of Jewish, Muslim, Christian, and Zoroastrian.  I was exposed to diversity, religion and segregation at a very early age.
As a kid, I loved reading classic philosophers like Plato, Aristotle and Socrates. I loved ideas of justice, morality, and virtues in the universe. Their thinking made a difference in the world. This inspired me to continue my higher education, finishing with a double undergrad, masters, and law degree and also want to make a difference in the world as well.
As a kid I wanted to be a philosopher and use ideas to make a difference in the world.  As a pre-teen,  I wanted to be an NBA player and use my platform to make a difference in the world.  As a teenager I wanted to be a music mogul and make music that would make a difference in the world.  As a young adult I wanted to run for office and make policies to make a difference in the world.
In conclusion, I finally went back to my original plan and became a Philosopher.  Except nowadays, I realized we call them Comedians. I speak my truths, give my unique perspective, and hopefully, one day will have a voice loud enough to make a difference in the world.
I was influenced by a lot of different voices in comedy. Richard Pryor, Dave Chapelle, and Maz Jobrani to name a few. They spoke to me the way the ancient Greek philosophers did.
The comedian that influenced me the most was a young comedian named Mike E Winfield. I was wondering what to do with my life looking for answers when I did what most people do when they cannot afford to go to Europe to "find themselves", I turned on the TV.  I saw a young talented Black man hosting comedy, who looked like me.  I thought to myself "if he can do it, so can I."  Which is why representation is so important.  Even as an adult it effected me.  He was performing that night at the Laugh Factory so I researched the Laugh Factory and what it meant to comedy.  I decided then and there that I would be a Laugh Factory regular.
6 years and a lot of hard work later, I am a Laugh Factory regular with two regular weekly shows (every Monday & Thursday 10pm) who tours the globe doing comedy, still trying to make a difference in the world.
Great, so let's dig a little deeper into the story – has it been an easy path overall and if not, what were the challenges you've had to overcome?
There is no clear-cut path to success. "Struggle" is success' middle name. I first began comedy in Los Angeles.  I was still living in DC finishing law school. I had to make enough money to fly to LA every Monday, take two buses from LAX to get to my show at the Laugh Factory, and take the red-eye back to Washington DC to make it back for morning class.  It was costly, tiring and stressful.
When I did finally end up leaving my comfort zone and move to LA, I only had a backpack and lived off less than $300 a month.  There were many nights where the $1 menu was my best friend. I lived in a tiny apartment across the street from the Laugh Factory and would go everyday just to watch. I would study comedians, dying to get stage time, and get up on mics as much as possible. I wanted to quit many times. The life of a young struggling comedian is tough. Not enough stage time, not enough material, and definitely not enough money.  There is a reason we call it "starving artist".  You are literally and figuratively always starving.
Bombing on stage is even worse. There was one night in particular 5 years ago will never forget. I was a year in and still very green.  Friday night, 10pm at Laugh Factory, is prime time.  As usual I was there to watch.  The line up consisted of super talents like Tiffany Haddish, Max Amini, and Whitney Cummings. A soon to be super famous Chris Delia came off stage to a standing ovation. Comedy icon Dane Cook was supposed to be next but was not there yet. The manager told me I was going up next. I was neither mentally or physically prepared at all. As I was protesting, the host Frasier Smith called me up to the stage. It was like the movie 8 Mile.  I was palm sweaty, knees weak, arms heavy except I did not have a "Lose Yourself" moment of greatness. The only thing I did great that night was bomb miserably. You know whats worst than getting "boo's"?  Silence.  The longest quietest 5 minutes of my life. I came off stage and questioned if I was even cut out for this. This was the biggest single crush to my ego I had ever sustained. I learned a valuable lesson that night. Always be ready. The very next night, Laugh Factory owner Jamie Masada who I owe a lot to, had seen my defeat the previous night put me up in the same spot, same time.  I had an amazing set. regained my confidence, and learned to trust in myself.  I learned a very valuable lesson; failure is not the opposite of success, failure is very much a part of it.
Please tell us about Comedian.
Currently, I am the host/producer/face of two popular regular weekly shows at the Laugh Factory every Monday and Thursday 10pm.
My shows are extremely popular because they are always fun and diverse.  I always showcase young, upcoming, as well as headlining comedians.
Comedy Bazaar Monday 10pm has amazing line ups and is the longest running Middle Eastern comedy show in the world
Tehran's Back Thursday 10pm is known for great comedy and special surprise guest drop ins from Shawn Wayans to Kevin Hart.
Many comedy line ups still only consist of all "straight White males".  I feel everyone has an important voice however other voices are just as important and should be heard as well.  Laugh Factory has a history of being a voice in diversity, and my shows are some of the most diverse, talented, and fun for all.
I also cohost a weekly XM Dash radio show and iTunes podcast, "Imperfect Gentlemen", with writer, director, actor Mr. George Khouri. Each week we debate female guests who give us the female perspective on topics so we can listen and learn to be better men.
All this while rocking a bathrobe, Tehran hat, and sandals.
Do you look back particularly fondly on any memories from childhood?
When I was a kid, being mixed was not as common as it is now. People would still give weird looks to mixed race couples and not make sense of mixed race kids.
My favorite childhood memory was from when I was in kindergarten.  On this particular day my Dad was picking me up. As a 4-year old, I was super excited, because my Dad was usually working while my Mom would pick me up. When my Dad arrived, with his thick mustache and thicker accent, the school administrators would not release me into his custody.  He was so "White looking" and "foreign sounding" that to them I was "clearly" no relation. They acted as if he was a kidnapper and they were SVU.  I remember him fussing with the teachers with his Persian accent and for a moment I felt ashamed of being mixed.  When my Dad finally pushed through in his bold Persian manner, picked me up and held me close, I remember feeling so loved that I, at 4 years old, realized love had no color, race, or religion. I promised myself, I would never again be ashamed of who I was or who my parents were.  I would always accept me for me and decided then and there, we the world would, could, and should do the same for everybody else as well.
Pricing:
Tickets are $20 online or contact 

Tehran

 via social media for free Guest list.
Getting in touch: VoyageLA is built on recommendations from the community; it's how we uncover hidden gems, so if you know someone who deserves recognition please let us know here.