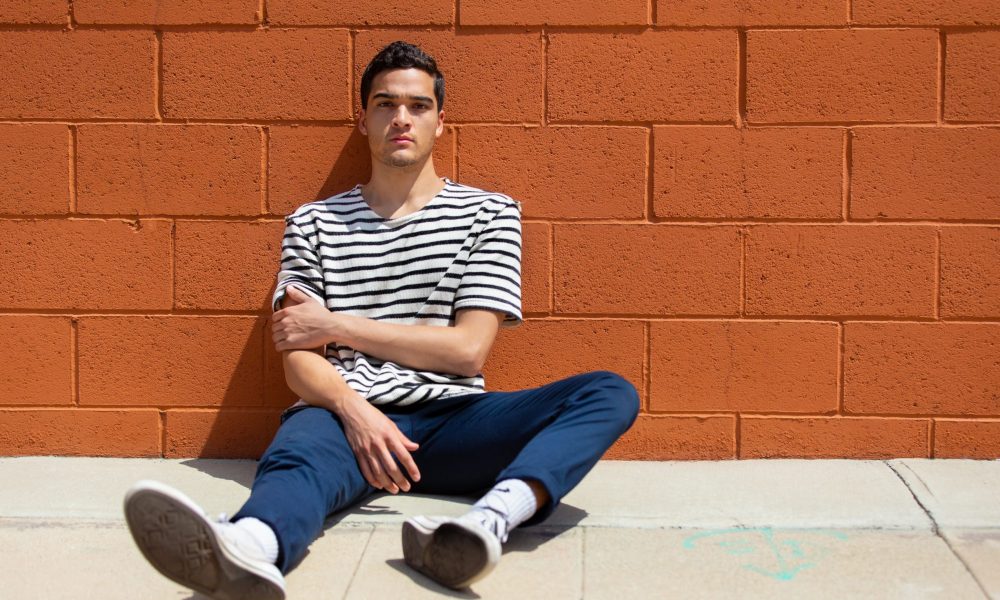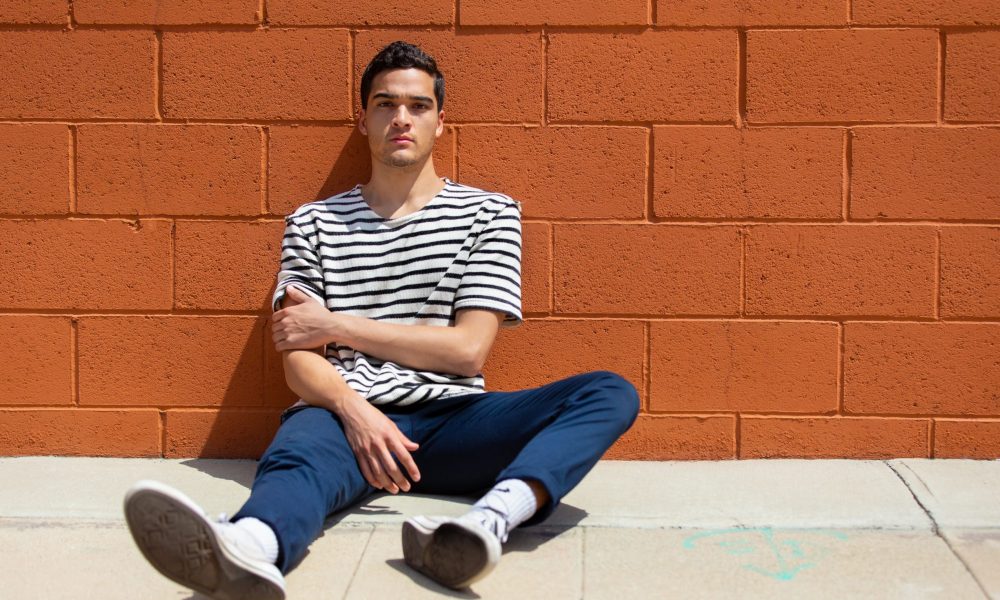 Today we'd like to introduce you to Taylor DeBlock.
So, before we jump into specific questions about the business, why don't you give us some details about you and your story.
Hey guys! I first want to start by saying thank you for having me be a part of this series. I also want to say thank you to my good friend and producer Kayhan Ahmadi for setting this up. My story begins back in Easton, CT where I grew up. I began my relationship with music at the age of 13. As an athlete, I never gave thought to a career in music, nor did I wish that for myself. I was dedicated to playing sports for the rest of my life, or so I thought. When I entered the eighth grade, my mother and sister approached me about taking voice lessons with my sister's vocal coach at the time. Against my own wishes, I began to train under a jazz and Broadway coach.
Soon after beginning lessons, I began to fall in love with singing. I was so nervous to tell my friends and share that side of me that I wouldn't even tell them about my recitals that I had annually. Once I entered my senior year of high school, I was unashamedly performing in and outside of my high school. Soon after graduation, I settled on Elon University for my undergraduate studies. Upon entering school, I began studying Business Marketing and would do so for the next year and a half. It was until my sophomore year that I would switch into music. Over a lunch with the guest speaker of a retreat I was on, I was challenged to dig deep and pursue my God-given passion for music. After returning home from that trip, I switched to Music Production and Recording Arts.
At first, it was rough, real rough. I didn't know much of anything when it came to audio engineering, but after months of learning, I got the hang of it. By the spring of my senior year, I released my first EP, "Losing You." I later took the project down for personal reasons (I'm a perfectionist); it simply wasn't as good as it could have been. After college was done, it was time to pursue the big leagues. I moved to Los Angeles shortly after graduation and spent the majority of my first year here as a recording engineer Downtown.
The job had its ups and downs, but after a year I knew it was time to move on. I began to pursue work as a singer and producer, and it turned out to be much harder than I imagined it to be. Here I am two years later, and I'm happy to say that the journey has been rewarding. I'm on my way to completing an EP and have just released my new single "Fool," which you can stream on all platforms.
Overall, has it been relatively smooth? If not, what were some of the struggles along the way?
Pursuing a career in music has proven far more difficult than I had once anticipated.
When I first moved to LA, I was quite naïve. I thought things would come naturally, and fall into place like an easy game of Tetris. Boy, was I wrong. Since moving to LA I've had two managers and seen the worst side of this industry. I've seen how this industry can twist and contort the motivations of others because it can be such a selfish game. That being said, not everyone out here is out to get you or watch you fail. I've met so many amazing people out here, and we continually support one another. As for the bumps in the road, there have been many. One example of the struggle in this field came about a year and a half ago. I was working with a producer who promised me fame and fortune, which I can now quickly recognize as "BS." He told me that he had the single for me.
The song was going to make my dreams come true, and help me start a real career as a singer. Sure enough, I heard the song, and wow. It was a hit. I even spent a few sessions singing some top lines to get the feel for the record, but before I knew it, the song was gone. He had given it away to someone else, and I never heard from him on the matter again. That moment opened my eyes to the fact that people are looking for success out here. There are no handouts in this world; everything must be worked for. And so, I swallowed the pill and moved on. I learned quickly that if I wanted something, I had to go get it.
My friend Taylor said it best; "You just cannot put your dreams in the hands of someone else." He was right. I began to work harder for myself, and things began to happen.
Please tell us about Taylor DeBlock Productions.
I have been working as a singer and producer for about a year now. After quitting my job as an engineer, I began working as a producer with the hopes of fame and fortune. Much to my surprise, I found out quickly that this was hard. I couldn't pay my bills at the rate I was going, so I had to pick up odd jobs and a part-time job at a retail store. Since beginning my work as a producer, I have been able to hone in on my sound, and craft a personal style that I feel is special.
I make the music that I hear in my head, and it typically comes out as Alternative R&B with a Pop/Hip-Hop influence. Even when I work with others, I hear my sound coming through at times. I can't help putting my own flair on things. I specialize in my own unique sound that I hope audiences will learn to love and listen to. I'd say what sets me apart is my ability to mesh Pop vocals with Alternative R&B sounds. Sonically, I want things to be a little weird; to catch you off-guard. I hope I achieve that with all my music.
If you had to go back in time and start over, would you have done anything differently?
If I had to start over, things would be much different. For one, I'm not sure I would have gone to college. Of course, I found myself during college and found my passion for music, but this is a hypothetical situation, right? Going back to the age of 18, I would die for the chance to move out here the way I did at 22, and just get in the studio with any producers and engineers that I could. I would study with anyone and everyone willing to teach me.
After all, much of what I learned came from collaboration and work by myself. Another thing I would change, if I could go back, is my naivety as a young musician. Moving to LA, I was so quick to trust anyone who promised to make my dreams come true. I now understand that nothing comes free, and there is always, always, always in fine print.
Contact Info:
Image Credit:
Josh Tyvan and David Bokov
Getting in touch: VoyageLA is built on recommendations from the community; it's how we uncover hidden gems, so if you know someone who deserves recognition please let us know here.