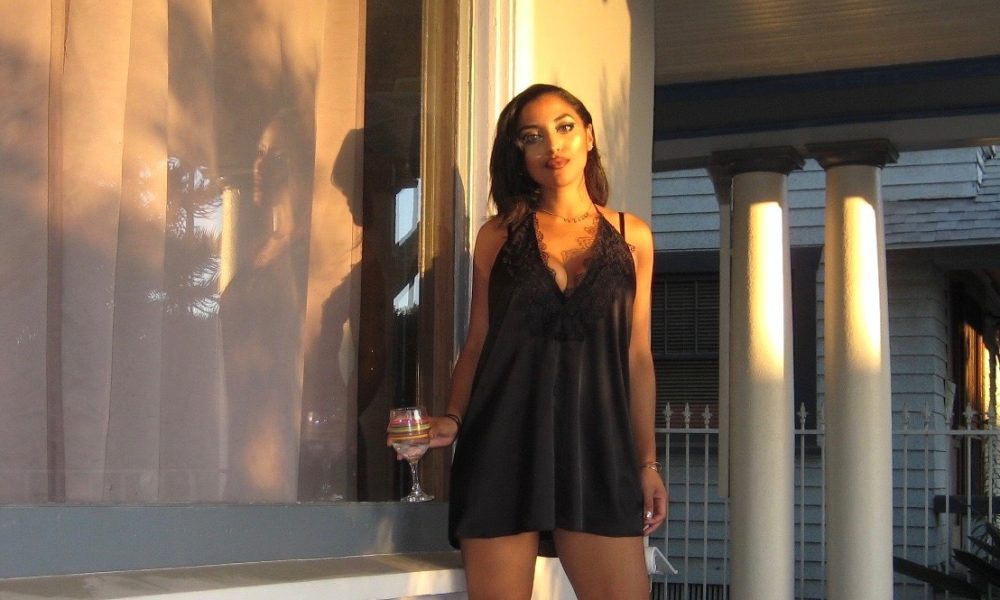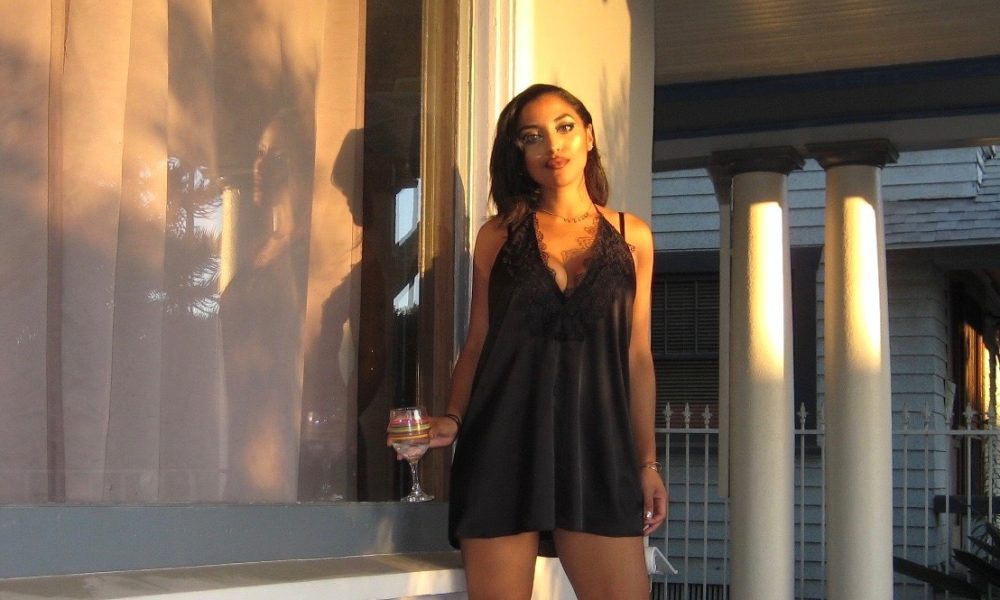 Today we'd like to introduce you to Taylor Cyan Johnson. 
Taylor, please share your story with us. How did you get to where you are today?
For the most part, I grew up in suburban New Jersey save for a couple of years that I went to live with my mother's family in Belgium when I was 9. After that, I would go back and forth and gradually felt my upbringing become a bit more global. To this day I am motivated by very good, very dark chocolate and Belgian waffles. I come from a pretty multicultural background, most of which I'm still uncovering. I remember being really excited to know that my personal history was always full of these loose ends to explore. This excitement shapes a lot of how I would approach artmaking later on. 
My dad was a professional oil painter, now businessman, with a penchant for figurative and plein air painting – his studio was also our home. My mom is a trilingual Mediterranean woman who works for an airline and writes beautifully at her leisure with no desire to be published. They met at a disco. The entire living room was always pocked with paints and palettes and giant canvases that touched the ceilings. Visual language was something that maybe I inherited passively. I think I knew how to lucid dream before I learned how to read and write, but early on I started keeping journals full of drawings, and letters, mostly to my future self, I think. 
At that age, I was also deeply invested in exploring side-quests in video games, like King's Quest and especially Majora's Mask. I don't think I ever really properly beat them – Majora's Mask is also just really hard if we're being completely honest. I was convinced at the time that I would pursue a career in video games as a designer and artist. By the time I got to highschool, I took a left turn off of that path to focus on building a fine arts portfolio and somehow I never really looked back on that pursuit, although I wonder from time to time. 
I went on to get my BFA in Painting at Rhode Island School of Design while studying historical archaeology as well as classical and neorealist cinema. I loved the sense of time and lingering beauty in these old films, and I was inspired by the iconic mythologies that you could explore in archaeology while reconstructing traces of life. 
After college, I tried out writing and creative direction to support my studio work. I ended up finding a job working at a magazine in New York as an assistant manager – it was pretty full-on. It was a small-team French editorial that primarily focused on wellness so maybe ended up being the only reason I stayed somewhat afloat amidst the city hustle. After a year, I decided to take my savings and pursue a career freelancing in the arts full-time. (still haven't beaten that game) 
Overall, has it been relatively smooth? If not, what were some of the struggles along the way?
Well, yes and no. Here, I thought the hard part would very literally just be the hard things that you have to go through. I mean, I quit my job working on the Upper East Side and moved to the other side of the country into an old mansion in Koreatown with seven roommates and a feral backyard cat named Miss Nasty. 
My bedroom was technically what was the library/reading room of the house. It was super dark and romantic with these old-hollywood decorative designs carved into the all mahogany wood-interior. The room had a really sleepy energy, complete with dusty shelving and a writing desk that dropped from the wall. I would look up from my sketchbook to check my phone (I don't do that as much as I should to be honest) and realize it was already 2 AM and I would still be working through an overstepped breakfast tea. I had set up an easel in my room to work from home and occasionally migrated to what was a small sun room-like appendage to the little library. 
Ultimately, there was no real privacy when working in those spaces, and on the contrary, that could feel really insulating and confining at times. I had to learn to open up my practice more. I think I was so awkward about it then. It really did not happen for me as easily or naturally as I'd thought it would. Admitting that my process of artmaking was always private to me and a way of sifting through my own psychology was kind of tough. Being vulnerable in that mental place of meditation made things a little chaotic for me for a while when I was still in the process of searching for a kind of peace. Little growing pains. 
And still, sometimes the hard parts are actually massively rewarding. I don't have a car out here – I'm actually okay with not having one to be completely honest. So I've had to budget myself into taking shared rides or carpooling everywhere I go. Getting supplies, meeting clients, attending events, etc. Anyone else who does this out here knows it can be absolutely out of control, but I've gotten some of my first commissions and original art sales out here just from talking to passengers and drivers. I've also just made some really amazing connections with people in shared rides. I think it could have the potential to be a little more lonely out here if I didn't have to jump into the backseat of a stranger's car on a daily basis? 
What makes things easier really is seeing my friends go out everyday and pursue their dreams, too. I don't know, I'm learning more and more that regardless of the hard parts – they will come and go – it's all really just fighting yourself wherever you are in life. I figure that's not really a bad place to be if you let yourself be aware of it. 
We'd love to hear more about your work and what you are currently focused on. What else should we know?
I'm concerned with the kind of stuff that connects us, so I surrender myself to my intuition and my instincts. During my undergrad, one of my art professors told me to "work as if all things were aflame." That advice kind of stuck with me because it forced me to confront my own impulses, my priorities, and my own changing colours. 
Precise draftsmanship and figurative representation remains at the core of my work. For me, the drawings and paintings act as an ode to sensuality and shifting energies, and my own feelings of suspension and mostly tenderness. I like to work with my friends and strangers alike. I'm really just meditating on feelings of intimacy as an observer and exploring ambiguity as a means of provocation. I'm always really surprised about who responds to my work. 
Whenever I was helping friends with their student films or something like that, I'd get type-casted as some kind of Eve figure, bond girl-type. I get it, so at first I'd laugh about it and all, and I was like, come on, this is silly. Now I'm a bit less critical of it. I think that because of that kind of roleplaying, I've become more sensitive to ideas around metaphorical creation and destruction, something I feel follows me in my work somehow. 
I think of artmaking kind of like hitting pause on a VHS tape. The image vibrates, shakes, and breaks down and then comes together again at this nearly imperceptible frequency. I'm frequently working in this space of intermission, attempting to satisfy a need for equilibrium in the face of a constantly shifting present-moment. When I'm drawing, I'm using my impulses to break formal rules and develop or break down an image. I think more clearly when I'm carving something out of a kind of chaos. So I make something that feels chaotic to me and then I try to reel it back into something that I recognize, even if it's just an idea. 
I'll be posting show dates soon on social media, but right now I'm working on an extensive project which should go public later this year 🙂 
Any shoutouts? Who else deserves credit in this story – who has played a meaningful role?
I'm always caught off guard a bit with this question because there are literally so many people. My parents are really inexhaustibly supportive. My whimsical painting and film professors whose personal musings inspire me to this day. My tenderhearted English teachers who read all of my abstracted thoughts and listened to me blubber my nonsense. My creative and eccentric and warm friends. Strangers with loving energy. My lyft drivers. My friends that I've made in lyft rides. People who send me playlists to paint to. Every person I've ever drawn and will draw (just message me!). And anyone who has ever listened to me or allowed me to feel seen has helped me, whether they know it or not, to give me permission to be more of myself and a more vulnerable artist. 
Contact Info:
Suggest a story: VoyageLA is built on recommendations from the community; it's how we uncover hidden gems, so if you or someone you know deserves recognition please let us know here.