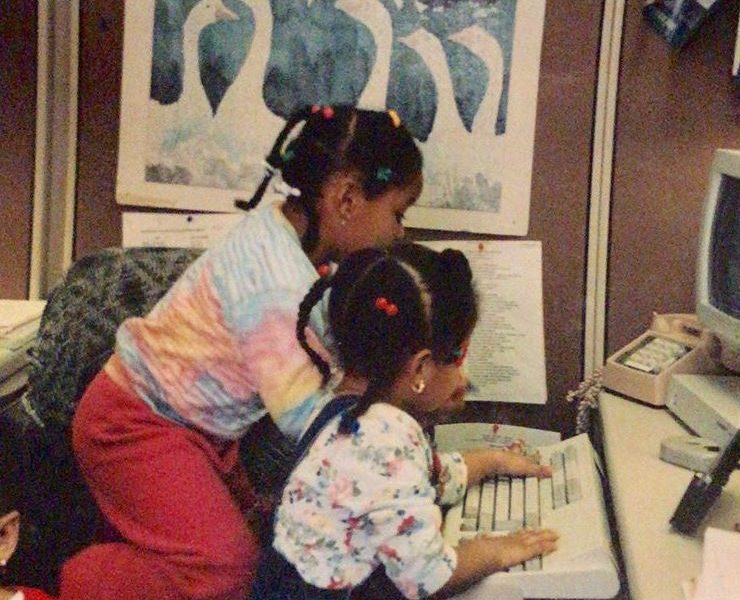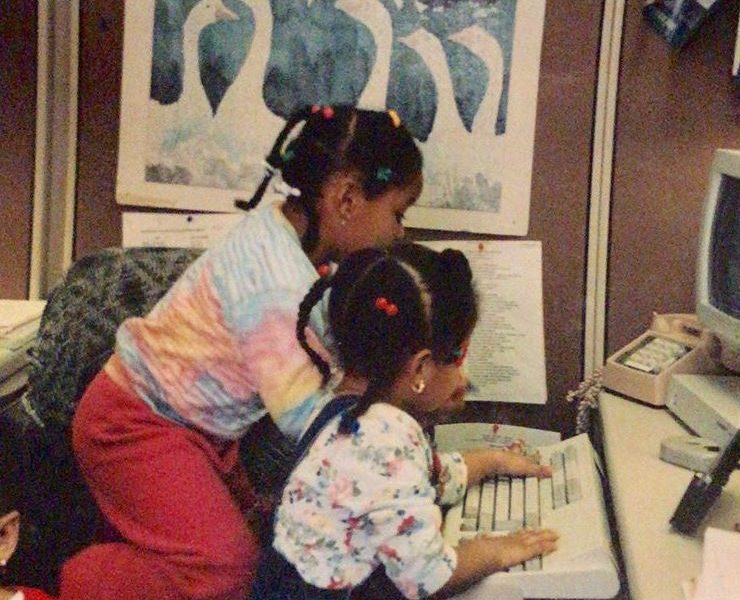 Today we'd like to introduce you to Tatyana Snead.
Tatyana, let's start with your story. We'd love to hear how you got started and how the journey has been so far.
In 2016, I graduated from Kean University in Jersey with a Bachelor's in Public Relations, minor in Music. I studied classical voice and piano for two years at the university level before realizing pursuing a career as a full-time performing artist was not my purpose – I used to get really bad stage fright, and singing was something I really couldn't see myself being extremely dedicated to. So, after graduating I pivoted my career towards media and artist development.
In 2015 I was picked up as an on-air personality on Jersey based podcast titled, "Podcast About Nothing" with co-host and long time friend, Jamar Dickson, which explored controversial issues among the Black community, as well as interviewed a lot of up-and-coming entrepreneurs, musicians, clothing designers, and more. ​The following year I became the Editor-in-Chief of Brooklyn based Production House, Dinner Land Network.
During that three year run, I built my platform interviewing artists, curating Dinner Land's Music Monday Show playlist campaign, and acquiring Dash Radio XXL station placements for underground hip-hop artists. Additionally, I curated high-performing playlists for the network including Whip Sessions and Thirdshift — both highlighting underground R&B and Hip-Hop acts and independent up-and-comers within the music industry. I built a relationship with Audiomack's Joe Vango – who later selected me to curate their "Hometown Heroes: Jersey" Playlist. We also partnered on an open mic event in New York City with Dinner Land. And I connected with Chase N. Cashe to feature on a mixtape I co-curated, which progressed into me premiering a video for him, which later developed into us becoming partners and building out his brand, Can't Buy Respect.
Throughout all this time gaining experience and freelancing, I spent time developing Clubhouse LA (originally Produced by BlZE – as my former moniker was Yan Blaze). In August 2019, I headed to Los Angeles to test the waters with my initiative, and successfully hosted the first Clubhouse Workshop at Mint Room studios – in partnership with UMG's Jaz Woods, South Central's DJ Chubb E. Swagg, and Chase N. Cashe.
One year later in the middle of the COVID-19 pandemic I took a leap of faith, packed all my stuff up, transitioned down to part-time at my job in New York, and drove across the country with my mom to Los Angeles to finally devote myself to pursuing artist development and my organization, Clubhouse LA.
Has it been a smooth road?
In short, HELL no.
I'm definitely the black sheep of my family – literally (iykyk, lol) and figuratively. And it's been a long rollercoaster ride with my belief in self, a higher power, my talents, relationships – romantic and platonic – and figuring out my purpose. It took 25 years for my father to tell me he believed in me, and I'm sure you can all imagine the kind of effect that has on a person's growth and confidence – on top of no one in my family truly understanding the field that I've spent the last eight years pursuing.
Also, deciding to leave Jersey with no job secured in Los Angeles was an extremely tough decision, but it tested my faith. Add leaving with no job in a middle of a pandemic where people are losing their jobs at an alarming rate to that mix. Shit was tough man, but when you tap into yourself and follow your intuition, it's almost like you can see with your heart. My heart could see that LA was the right move before I could visualize it mentally.
So let's switch gears a bit and go into the Clubhouse Los Angeles story. Tell us more about the business.
Clubhouse Los Angeles is an artist and brand development consultancy based in Los Angeles, California. Clubhouse aims to connect artists and entrepreneurs through open and honest discussions, organic self-expression and legacy-development guidance. We source insight from the greatest minds across the entertainment industry and supply it to our clientele and workshop participants through mentorship — creating lasting relationships and potent artists and entrepreneurs.
Some of our current and previous clientele includes: Mint Room Studios, Can't Buy Respect and Chase N. Cashe, Adidas NYC, Kicks USA, Six Sev, and Stevie Crooks. Last week we secured a partnership with producer Henry D'Ambrosio and his wife Nena of ONTHE1SOUNDS, so when we start hosting these events and workshops in South Central, I hope to see a lot of y'all.
And to answer those other two questions, Clubhouse exists to create experiences where passion, purpose and growth coalesce. And that's what sets this company apart from others. I don't believe game is to be sold when it comes to cultivating your people. Sharing wisdom and opportunity, and connecting people who don't realize they need to be connected is legacy defining, it's culture-shifting, and that's what I'm set out to do here for my people – particularly the ones who get left out of the room. And I'm most proud of all of that, I'm happy to connect niggas.
​How do you think the industry will change over the next decade?
I believe the music industry is reflective of the state that the country is in. Right now, you got people struggling to make ends meet, depressed, yearning for connection because they're tired of social distancing and the lack of events and establishments open to socialize at. As a result, I see a huge shift coming in regards to content – whether that be videos, live streams, and photos or lyrical content. Because we can't really socialize the way we could just a year ago, we all have to find new ways to deeply connect to people and build communities. You're going to see a lot more personal content, a lot more live streams, a lot more conversations between people who normally wouldn't be in the same room together – which is what we're seeing a lot of on the new audio social app "Clubhouse" (which isn't connected at all to this, btw).
With all the racial shit going on we're going to start seeing a lot of Black businesses pop up, a lot of new Black faces in media pop up with their own platforms geared towards our people built BY our people, and a lot of new faces in the music industry in general. My generation is not accepting being left out of the room anymore. You can't leave our voices out of Black ass hip-hop and R&B anymore because we really are the influencers and we make this shit move. Shout out to Big City Hustle, Litty Boyz INTL, Make Crenshaw Great Again, Every Nigga is a Star, Payday LA, Homegrown Radio, ONTHE1SOUNDS, and all the Black ass platforms on the come up across Jersey and LA.
Pricing:
Social Media Management: Weekly – $400, Monthly – $1500 & up
30-minute brand development consultation – $50
Contact Info:

Image Credit:
Wave Lane (@shotbywave on IG)
Suggest a story: VoyageLA is built on recommendations from the community; it's how we uncover hidden gems, so if you or someone you know deserves recognition please let us know here.