Today we'd like to introduce you to Jeff Burr.
So, before we jump into specific questions about the business, why don't you give us some details about you and your story.
I was born and raised in the beautiful, proudly blue-collar, steel-producing city of Pittsburgh, PA.
As a kid, I spent countless hours walking alone in the woods behind our house wondering what I would be when I grew up. It seemed that most of my friends were pretty clear on how they wanted their futures to unfold, but I remember always being unsure. Even as a kid, I was fascinated by the concept of "unfolding futures". I noticed that life changes over time, yet one moment in time seemed so identical to the next.
I would never have imagined these early thoughts in the woods wondering about my life's purpose, would be the start of a journey that would lead me to help others to discover and co-create their own life's purpose.
My path forward leads me to be in the right place at the right time many times over during the next 35 years. From college where I majored in Psychology, at a Jesuit University, to accidentally falling into acting by taking a role in a play, simply to impress a girl I liked. I didn't end up falling for the girl, but I did fall in love with the performing arts, which brought me to Los Angeles. Like many others who follow their dream of becoming a working actor, I arrived with hope and optimism on Hollywood's doorstep in 1996.
The Hollywood struggle of finding an agent, getting into the union, honing my craft with classes and the inevitable finding of a "real job" 'til my Hollywood dreams came to fruition, was daunting, but character-building. What I didn't realize then was that it was an essential part of my journey. The day job I chose to pursue was massage therapy. So I attended the Institute of Psycho-Structural Balancing to learn about the healing arts of massage and bodywork.
Once immersed, I was blown away to learn how closely the body is an extension of the mind. I couldn't wait to get to class and learn more. However, it was between those lessons, where I was learning more about topics that I had little prior exposure to, that raised new questions about the structure of my reality itself. These were things like Reiki, sound healing, TaiChi movement, Channeling, Karma, Dharma, Auras, and Chakras. This opened up an entirely new world to me. A world that had me about a billion lightyears from my hometown. This new universe breathed a new light into my Life.
I was raised to believe that my "Soul" was under constant threat to be forever punished or graciously rewarded by a loving yet vengeful God. Then it was suggested to me that I was a Spiritual being having a temporary human experience. One who is eternally and unimaginably entangled with that which we call God. It was then that it all began to make sense to me. As this new world was unfolding around me, I began to understand why I was led to the West Coast and toward my purpose…
The moments of my life were leading me to L.A. and these realizations that were changing my life couldn't have happened anywhere else for me. My thirst for knowledge of all things spiritual, metaphysical and quantum-related lead me to the long-since closed Bodhi Tree bookstore in West Hollywood. A place, which in its time, opened hearts and minds for those seeking enlightened material to explore and embody. It was there that once again, my life would be forever changed by a man I nicknamed "Gandalf."
This man was at least six feet nine, wearing blue jeans, old boots, and a long-sleeved white silk button-down shirt. He had a red toothpick sticking out of the corner of his mouth and donned a long grey beard, just like Gandalf from Lord of The Rings. He was a Tarot Card reader.
I had known that there were tarot card readers at the bookstore since my first visit, but I was a blue-collar skeptic and didn't believe in "fortune tellers." My wariness of these types kept me from spending my hard-earned money on them.
One particular day though I took a mental note of the sheer number of people in line to get their cards read. And suddenly I was drawn by a strange 'gut' feeling to add my name to the sign-up sheet. As I stood in front the clipboard for a moment questioning my own behavior, I happened to glance down and see that the strange-looking man with the long beard was fully booked the entire day long… except for one opening, which was five minutes from that very moment. There had been a last-minute cancellation-was this a sign? I was indeed curious but even more skeptical. I truly didn't want to spend my last few dollars on a gypsy who likely made a living at scamming suckers like me. But there was that nagging and unmistakable gut feeling drawing me to him.
I needed to take a leap of faith. And when I did, I received an unexpected and miraculous gift.
I have had many extraordinary and unexplainable things happen to me, but this day was going to be one for the books. When I reached in my wallet, expecting to find the wrinkly and worn out wad one dollar bills I knew were in there, instead, I saw a brand-new crisp fifty-dollar bill! I had to blink a few times to make sure it wasn't a case of dust in my eyes. Other people might just assume they'd put it in there and forgotten, but in the financial state I was in at that time, that simply was not the case. I stood there for a moment stunned and in awe. A sign indeed!
I was going to see Gandalf. Little did I know as this giant man showed me back to his little table, with the mysterious cards piled on it, that this was a key point in my journey to who I would later become.
As we sat down, he asked how he could assist me. I told him that although I was becoming invigorated and refreshed by my new spiritual pursuits, I felt crestfallen and defeated by not having to fulfill my dream of becoming a working actor. That if I gave up on a dream I had held for so long, that I would feel like a total failure. I surely added that I was (literally) sick and tired of being broke.
Although as I was confessing these things to him, I still thought, as many people do, that the readers of the Tarot were "fortune-tellers." So I wanted to know what was going to happen to me so I could know how to proceed with my life.
I didn't receive any of those answers from Gandalf, but when I left his table, I felt utterly at peace. I had a strange shifted understanding of my life and purpose. I felt inspired, supported and empowered to get up and co-create my life's path to make a difference in this world. He clarified beautifully that futures change all the time and the best that we can do is mind our actions, emotions and thoughts to keep us on our desired path. That's what he said the tarot illustrated for him to relay to the people he helps. It took me years to fully understand that this is indeed how your future unfolds.
As the following twenty years unfolded, there were moment-to-moment cycles of shifting, then getting lost and then back on track. All of them in some way moving me closer to what I felt was my destiny to manifest. One of the most important was becoming a certified hypnotherapist. This was no fly by night weekend class I took either. It was a very intense year of study with a 6-month internship at the Hypnosis Motivation Institute, the first fully-accredited hypnotherapy college in the country.
Included in an incredibly broad depth of study, I learned how the subconscious mind plays a large part in our habitual choosing of the same pattern of thoughts, which evoke the same emotions and actions, which keeps us stuck in a vicious cycle, unable to grow and move forward.
I had also studied the Tarot for two decades, starting just after my encounter with Gandalf. And as I was studying the mind, hypnosis, and neuroscience, I drew many connections to my knowledge of the metaphysical world. I saw how the imagery and wisdom of the Tarot could be used as a tool to help people connect with their higher self. I began studying a mixture of many modalities marrying science with spirituality and how the two could come together and bring about a profound change for people.
Starting with friends, family and eventually working with clients in a now-thriving practice, I developed the part of me that loves, guides and offers suggestions to follow the intentions of THEIR spirit. Using Tarot cards and other modalities to assist people to get out of their own way. I have them change those ingrained conscious thought patterns, to open to their internal wisdom and communication, with pure inspiration and support.
The cards connect to the source of higher truth and always speak to positive growth and change. When accessing my client's own source of wisdom and guidance with the assistance of the tarot, my interpretations of them have never nor ever could offer suggestions for harm or the disservice another…It hasn't happened once in twenty years and thousands of readings.
As my life story has unfolded thus far, it has taught me above all else, that if I don't like where I'm headed, I can always change course. I have the power to alter the moments of my life, to lead me in a new direction. And as long as I serve others and I am true to myself, my inner wisdom will lead the way. I just need to be open…and listen to my own inner voice. Just as I help others to do.
Overall, has it been relatively smooth? If not, what were some of the struggles along the way?
There have been times in life where I have had to overcome considerable setbacks. It is always in those moments where obstacles appear insurmountable that real growth happens. Then you come out stronger, brighter and more capable of assisting others after their own challenging times.
I once felt an urge to "start all over" based on a set of circumstances in my life. So I did. I sold everything I could and moved to Sydney, Australia where I waited to be guided toward my next steps. I feel like I was asking the coach to "put me in the game". I had made this bold move and I wanted a profound change. When I got down there, however, I got cold feet. I wasn't listening to my inner voice closely enough and choked on an opportunity or two, which took my bank account down to zero. Life savings-gone. Back to square one. That was a tough loss. I was utterly destroyed emotionally and financially. So I headed back to the states with $142 to my name.
I realized that I needed guidance. So I turned to the tarot. Looking within and receiving guidance from my higher-self through the images of the tarot, I built myself back stronger and more secure than ever. I found out who my friends were. I discovered my own co-creative abilities. I learned to recognize and follow the sound of my own inner voice. A chain of jobs came out nowhere to get me back on my feet. Each one fed my spirit a little more and led me into a new life. I was now feeling victorious after a long journey of struggle.
I deal with clients every day who are looking to make BIG changes in their life, and I'm grateful to have the life experiences I've had, to better understand where they are coming from. And more importantly, how to get them to the next step. Helping people get "unstuck" is like a super-power. It brings me such joy to see people progress and prosper in their lives, after overcoming hardship and struggle. Coming out stronger on the other side makes the journey worth it.
Life is about hills and valleys. It happens in cycles. I've had beautiful loving relationships, along with my share of heartbreak. I've grown from each romantic relationship, friendship and business relationship to be the man I am today and wouldn't change a thing. Even the hard times have extreme value when viewed from the proper perspective…and with enough time that passes.
I am grateful for everyone whose lives have intersected with mine and wish them the best and highest good for their own lives. I have found my newest adventure with my wife Michele. We opened a new office together and do workshops and retreats all around the world.
The obstacles and challenges of my past have proven, over time, to be the victories and successes I'm most proud of now. There is no such thing as failure if you turn it into a life lesson. More than anything else, I enjoy witnessing my clients come to this realization.
Alright – so let's talk business. Tell us about The Tattoo'd Spirit – what should we know?
I founded The Tattoo'd Spirit to provide spiritual life coaching, hypnosis, seminars, workshops, and more, for personal and professional development. My passion is getting my clients to view their own unique Tattoo'd Spirit as the vibrant masterpiece that it is.
I am a Certified Hypnotherapist and spiritualist following my life's path of helping others. Yet, I don't fit the "typical spiritual therapist-guru type." I'm more likely on my Harley riding up the coast than on a yoga mat. I prefer boots to suits, my skull rings to cufflinks and deep conversations over spiritual buzz words. I have found my true purpose in spiritual and cognitive therapy.
I combine spirituality with the newest developments in the cutting-edge cognitive sciences, in a nurturing and loving environment. I utilize tools such as the Tarot, Emotional Guidance Scale, Birth Numbers for Life Enhancement and other divine and ancient sources of wisdom. Using these hand-in-hand with time-tested cognitive modalities that work with the subconscious mind, such as Hypnotherapy, Imagery, Neuro-Linguistic Programming (NLP) Guided Imagery and Biofeedback. Offering a variety of methods to gain clarity and support along your life path and spiritual journey.
Many people feel lost, and I can shed light on the path of their challenges and opportunities. Understanding that their spirit needed these things to grow, can bring peace of mind and a welcomed fresh perspective to move on from things they have been likely beating themselves up over for years. Gaining an awareness of what your spirit had planned to use as a measure of enlightenment in this life is very powerful.
Why the funny name: Tattoo'd Spirit? Well, it is a metaphor I use to say that we are born with an invisible "Tattoo" uniquely our own, which adorns our spirit. Our soul. Each of us has a specific divine path and purpose in life. As each new sunrise, brings with it a beautiful moment or a painful experience, this design evolves to reveal itself. In time we are "inked" with brilliant and radiant color, reminding us further of our uniqueness. The Tattoo'd Spirit reminds us that we are a masterpiece in progress.
We all share the human experience but the fortunate few honor their journey and appreciate their scars for what each represents. Feeling fulfilled in life belongs to those who look into their inked up and sometimes battered and bruised spirit…only to see the beauty of what has come before. It is in that light that they can truly recognize the enormous possibility that their future holds.
Each multi-faceted moment of perfection can only be seen by stark contrast. Joyful memories, rising colorfully against darker moments of pain, heartache, and loss. These ebbs and flows of life are the evidence of a divinely guided process at hand.
As our story evolves, new ink is applied. A patchwork of colors that represents a life well lived. Sometimes we are left confused or unsure of our path or what our life's purpose truly is. Sometimes we are led astray, get lost or find ourselves on a detour to nowhere. The signposts aren't always clear. Those are the times The Tattoo'd Spirit can be a refuge along your life path and spiritual journey.
My clients range from A-list celebrities and CEOs, to kindergarten teachers – many traveling great distances to see me. I believe the reason for this is not because I am some sort of superhero, or guru, but quite the opposite. I believe it is because I am a real person who cares deeply about each and every one of my clients. I celebrate their successes and mourn their losses, alongside them. The passion I feel for my work, in spiritual and cognitive therapy, oozes from my pores. You can't miss recognizing the level commitment I have to my craft. I live this life to teach and embody that which is "The Tattoo'd Spirit."
Any shoutouts? Who else deserves credit in this story – who has played a meaningful role?
I'm thrilled that my wife, Michele Guzy has 26 years of working as a professional hypnotherapist and public speaker. She is renowned for her work with Past Life Regression and has, on more than a few occasions, surprised me with her level of mastery on the subject. She is a constant "go to" for mentorship on client cases as well as being a constant and endless spring of golden suggestions to make my classes more effective and entertaining for all who attend. I always look forward to planning our next retreat together…
Melanie Morgan has been instrumental in the setup, design and execution of the online presence and ongoing day to day of Tattoo'd Spirit. She cheerleads, motivates and assists me in keeping focused on the Mission of Tattoo'd Spirit and "talks me off the ledge" whenever I get overwhelmed. She's always ready with great ideas (and edits) to help bring my passion to as many people as possible. She has become a dear friend and I am proud to call her my partner on the path to Tattoo'd Spirit's success.
My folks, Bill and Connie, don't always understand what I'm trying to do or how I wish to change the world, but they remain my most consistent and pure source of unconditional Love and support.
Contact Info:
Address: 20969 Ventura Blvd. #219
Woodland Hills, CA 91364
Website: https://www.tattoodspirit.com
Phone: 818-851-1195
Email: jeff@tattoodspirit.com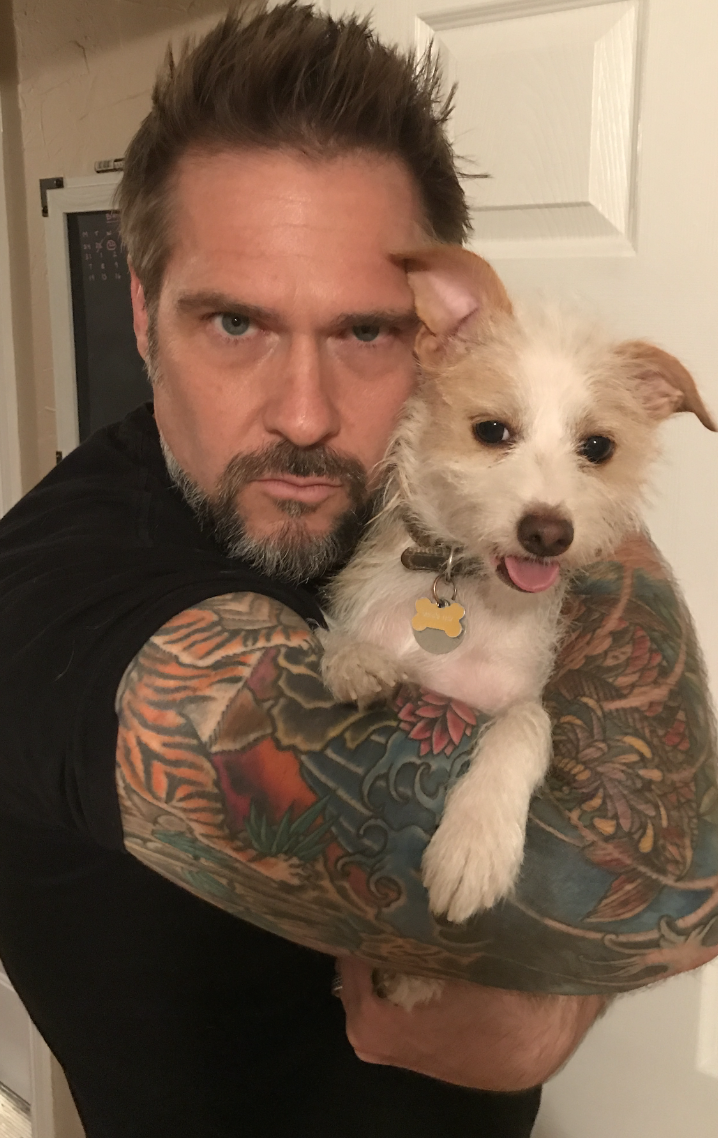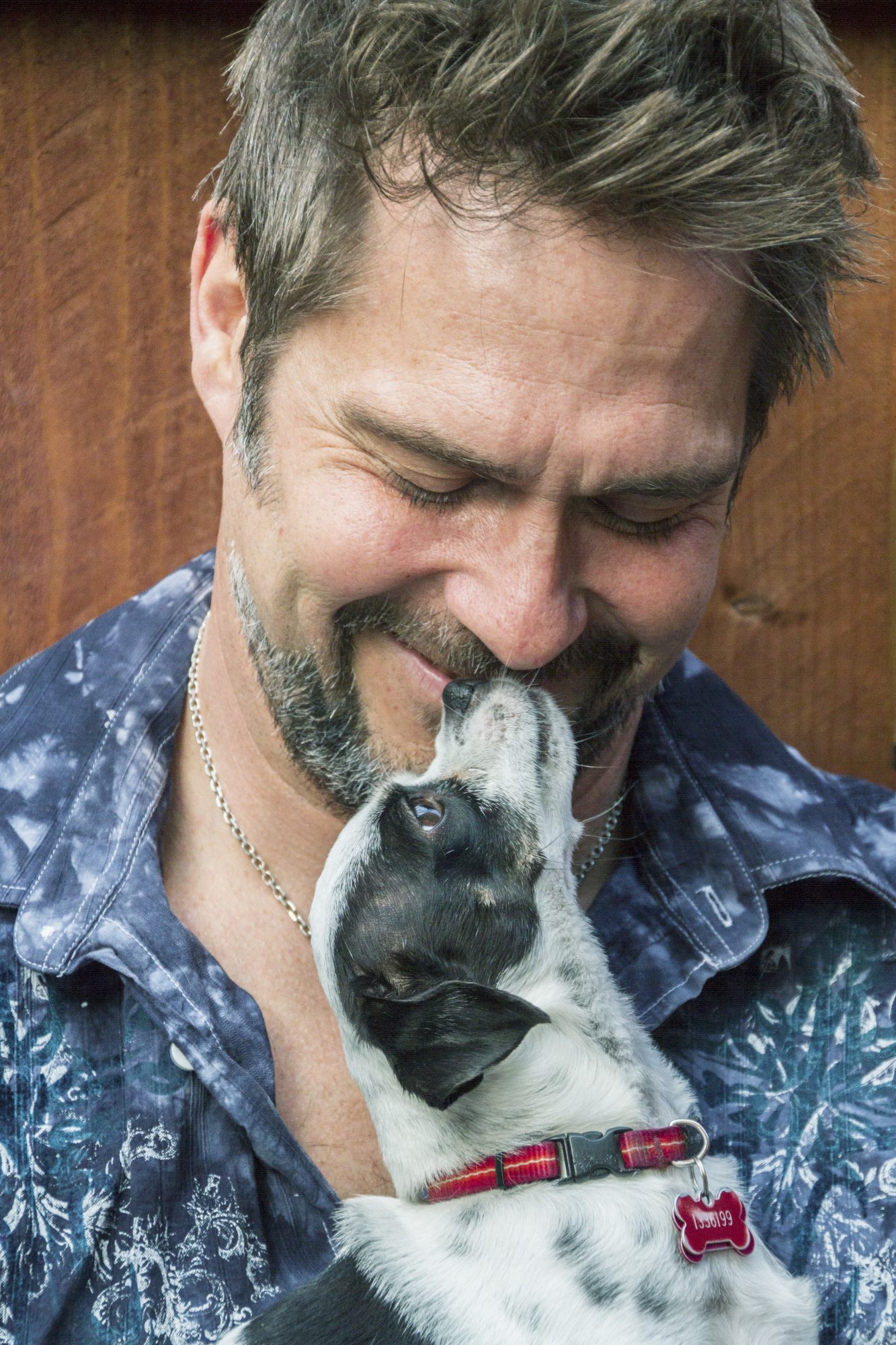 Getting in touch: VoyageLA is built on recommendations from the community; it's how we uncover hidden gems, so if you know someone who deserves recognition please let us know here.