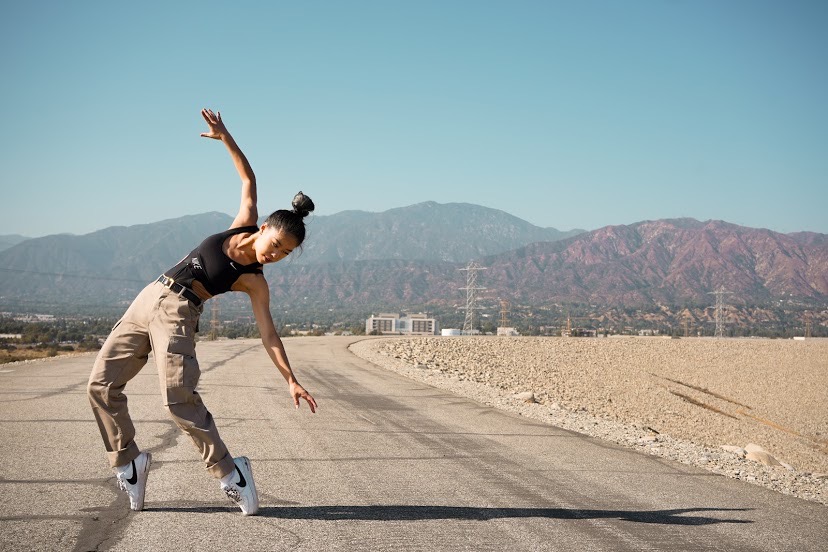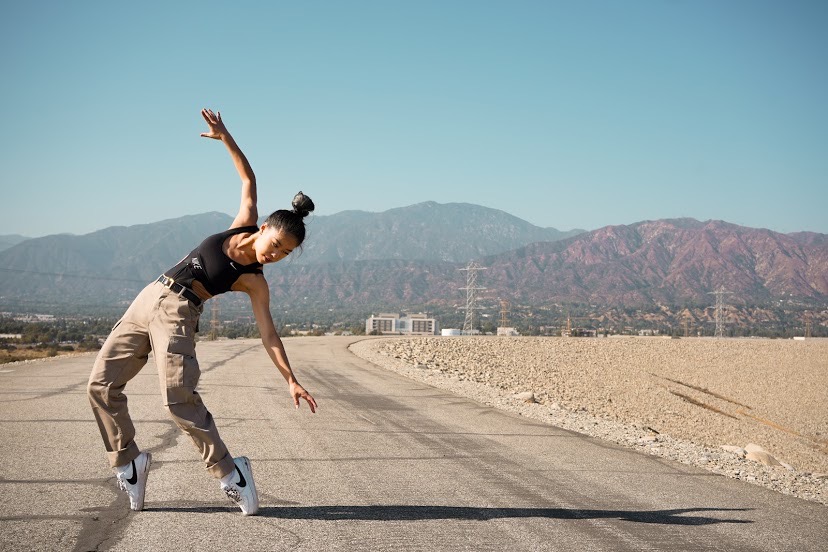 Today we'd like to introduce you to Taryn Cheng.
Taryn, let's start with your story. We'd love to hear how you got started and how the journey has been so far.
I've always been a creative person. When I was in elementary school, I remember dancing in my school's Christmas program, going to art class after school, taking piano lessons, putting on "performances" with my older sister in our parents' room, dressing up my dolls, etc. My sister started to dance in the after school program, and to her great annoyance, I would always copy her from the side of the room because I was too young to join. The trend of me copying whatever she was dancing would continue until I was 13 and she was 17 haha.
I went to a private high school with about 700 students, and I remember there were only three other guys at school who were into hip-hop dance like I was. In my freshman year, one of the guys told me that there was an audition for a competitive team called Gravy Babies. I wasn't all that familiar with the hip-hop dance community–nor did I realize that Gravy Babies was one of the most prestigious junior teams at the time (and still is today)–but he showed me some videos of their 1st place winning sets, and I was sold. I attended the audition. My directors tell me now that I was truly awful, but they saw potential in me and accepted me onto the team. Little did I know that this was just the beginning of my love story with dance and the beginnings of my desire to pursue it as a career.
I danced on Gravy Babies for almost four years. I improved exponentially on the team; not only did I of course improve skill-wise, but I grew in confidence and in my own identity. It was on Gravy Babies that I met several of my closest friends and felt that I was finally surrounded by a community I fully connected with. While I was on Gravy Babies, I started to choreograph my own pieces. I received a lot of positive feedback and encouragement to choreograph more. I remember this being around the time that Instagram started to really become popular, and I posted a few of my pieces on the platform. Gravy has a relatively large social media presence, particularly as their competition pieces are posted on YouTube. Because I was captain of the team, I had the opportunity to be center for several of the pieces we put on stage. As I started to build some traction, I eventually received an opportunity to teach at Snowglobe Perspective, a well-known dance studio in Whittier. As I choreographed and taught more, I started to really understand what my a unique style of choreographing was and also gained experience in teaching. Teaching at Snowglobe helped start to spread my name further outside my own circle.
Things began to snowball somewhat organically as I continued to teach and choreograph. More opportunities began to come my way. In the middle of my sophomore year of college at USC, I began to think to myself–what if I could really make a career out of this?
In 2017, I joined GRV, which is the adult team under the same company as Gravy Babies. Because I had at this point really developed my choreography style and also been with the organization for several years, I was fortunate enough to be given an opportunity to choreograph for GRV about six months after I had joined. GRV also has a large international and domestic following, and so putting my choreography on such a huge platform has certainly helped open many doors.
Now I'm 22, and it's been almost three years since I've made the decision to make dance my career. It's a journey that has undoubtedly been filled with both peaks and valleys, but it's difficult to imagine myself doing anything else.
Overall, has it been relatively smooth? If not, what were some of the struggles along the way?
I feel that most of my journey with dance has been smooth sailing for the most part… until I was thrown into the real world post-grad haha. First and foremost, because I choreograph freelance, stability has been very difficult to attain. This has been a consistent battle, particularly as social media can play such a huge role these days in securing opportunities–it can be very daunting physically seeing that the market is quite oversaturated.
Another big struggle I had was balancing dance with schoolwork during college. I attended USC from 2015-2019 and was a music industry major with a minor in our communication school. Because I didn't enter college thinking I was going to pursue dance professionally, I feel that school and dance were quite separate parts of my life. In that sense, it often didn't feel like school was contributing to my career. It was tough dedicating so much of my time toward schoolwork when I wanted to be training or focusing on dance. But don't get me wrong; college was an invaluable experience that I am a huge advocate for. I am a firm believer that interacting with peers from all around the globe and having meaningful discussions in the classroom have deeply contributed to my perspective of the world around us and therefore informs my art.
I would say that a general struggle and theme throughout my life has been the feeling of being "othered." As a Chinese American who was born and raised in Los Angeles, there was always the sense that people stereotyped or categorized me into certain boxes. I was pretty high-achieving and a perfectionist in school, so the "Asian nerd" label was one that I got a lot haha. I think a really big part of me invested so much time into dancing when I was high school just to prove to others that I was more than they thought I was. I always gravitated toward hip-hop in particular because I feel that the music and the sharp, powerful movement is so empowering. It made me feel like I could defy whatever labels other people placed on me.
My Chinese American heritage is a huge part of my story and identity. The adversity I've faced because of my ethnicity has heavily influenced my work and actions. Empathy is a general theme that I hope to continue to explore and advocate for in my art.
We'd love to hear more about your work and what you are currently focused on. What else should we know?
I am a dancer, choreographer, and creative director. I mostly (and gratefully) travel and teach dance all around the world and choreograph for other dancers, studios, my own dance team, and artists. I also create dance-centric concept videos.
I think that what sets me apart are my voice as an artist and my choreography style. I enjoy mixing together different styles of dance both within and outside of hip-hop to create as unique of a blend as possible. I really like combining elements of popping/iso with more flowy or abstract movements reminiscent of contemporary. But more than my physical dance style, I am firm believer in molding our unique stories. For me, as an Asian American female and also a Christian, I think that my values, strengths, obstacles, and culture are several major factors that contribute to my identity. My life experiences and stories make me different from the dancer next to me, and those experiences in turn shape a distinct voice that I hope to portray through my movement.
If you had to go back in time and start over, would you have done anything differently?
Maybe the only thing I would have done differently would have been to take Instagram and YouTube more seriously earlier on. The pursuit of becoming "famous" on social media is undeniably a toxic one, but it's more so that I've come to understand how important these platforms really are as a freelance artist. Social media platforms are really just my portfolio/resume. If I want others to take my work seriously, then I have to likewise invest in my portfolio seriously. As I've invested a bit more effort in my social media, I've seen the return, and I wish that I had identified it sooner.
But even then, I don't know if I would've really done that differently. Nowadays, you see people all over Instagram and TikTok instantly becoming famous from one viral dance video. I used to think to myself, "If only I had started dancing seriously at a younger age, I could have been one of those people. I could be more skilled for my age. The journey would have been easier." But if I had started to dance professionally at a younger age, I don't think I would have experienced everything that life had to offer throughout high school and college. Even the struggles that I faced growing up heavily shaped the person I am today. I don't think my voice and my work would be as unique if my story had been any different.
With this being said, I think a trap to fall into is wanting to post on social media just for the sake of gaining new followers. I do think that consistency is key, but I feel that quality and longevity are more important. While viral or trendy videos may have a form of instant gratification, I believe that investing into high quality will ultimately pay off in the long-run.
Contact Info:
Image Credit:
Charles Han, John Kim
Suggest a story: VoyageLA is built on recommendations from the community; it's how we uncover hidden gems, so if you or someone you know deserves recognition please let us know here.