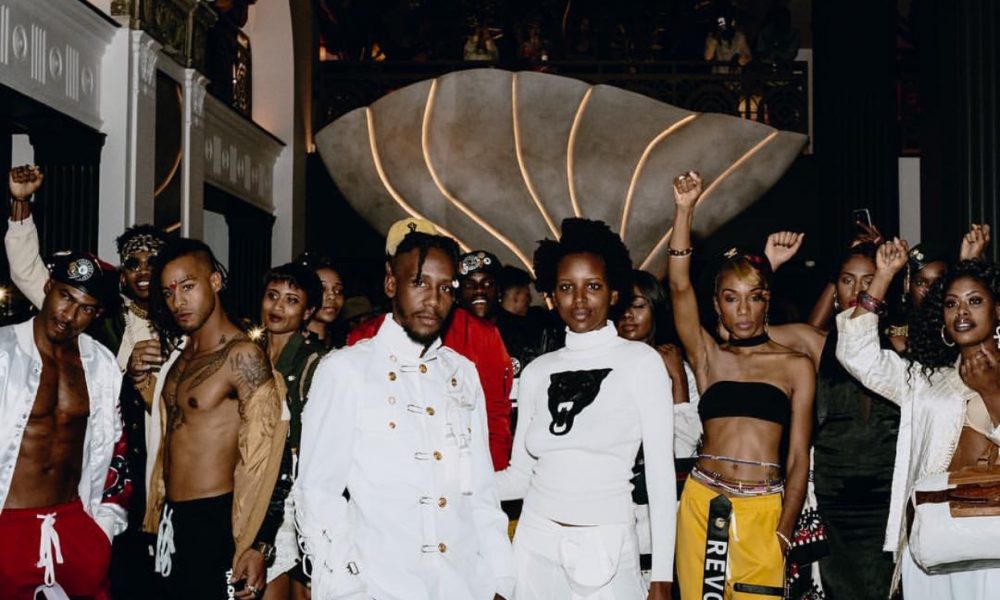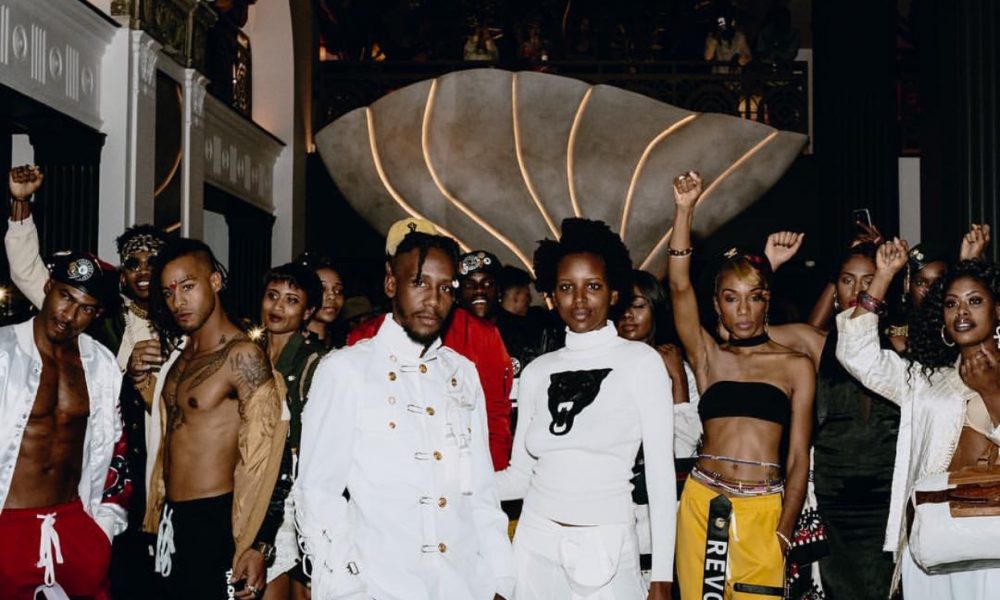 Today we'd like to introduce you to Tarontino Toussaint.
Tarontino, can you briefly walk us through your story – how you started and how you got to where you are today.
I am a firm believer that what you put out into the universe has to and will come back to you full circle. It's the LAW of Attraction. It's important that you get a burning desire for what it is you want in life. Discover passion and/or your purpose then focus entirely on that! Just "the want(s)" though, not the unwanted things. The universe will then lay out a series of events in your life meant to work in your favor to get you where you want to be, but you have to keep faith and you have to put in the work.
Where I am today, but most importantly where I AM going is a direct result of the seeds I have planted, the investments and sacrifices I've made. It's been a journey and although I haven't yet reach the destination, I feel I AM very close.
From hand-sewing in my great grandmother's living room, walking/biking for miles just for one piece of fabric, living in and working out of my storage unit to now having my pieces featured on the cover of Paper Magazine.
I AM forever grateful of the lessons I've learned and the experiences that have lead me to this point.
No matter what you have to "Trust Your Vision". I did just that and I will continue to.
We're always bombarded by how great it is to pursue your passion, etc – but we've spoken with enough people to know that it's not always easy. Overall, would you say things have been easy for you?
I strongly believe struggles are just obstacles you haven't find a way to workaround. I've never been one to back down or run from a challenge but I think the biggest obstacle I've faced on this journey was standing in my own way.
When I look back on everything I've gone through on this road of becoming who I AM and will become it was I who was holding myself back. Regardless of difficult situations or the individuals you have to deal with the decision to overcome it all and push forward is ultimately up to you.
Much like the saying goes: "Things are happening for you, not to you." The universe is working in your favor, not against you. What you get back is a result of what you put in.
If you're constantly operating on lower vibrations, transmitting negative frequencies then universe is going to respond by giving you more negative results because that's what you're vibrating, it's what you're asking for. You're focusing more on what you don't want then what you want.
How are you dealing with the challenges and obstacles in your life? I decided to start looking at these challenges and obstacles as opportunities to LEVEL UP! To get better, be smarter, make wiser decisions, learn more about others, myself, my craft and my history. By changing the way, I responded to things life started to feel less like a struggle and more like an adventure. I now look for solutions and every situation, because there always is one; feeling sorry for yourself, being upset or making excuses isn't one.
This is YOUR LIFE! You control the construct.
We'd love to hear more about your business.
A few years ago, I had a dream that completely changed my life forever. It was so detailed and surreal that it took me a few days to process it. I began laying out the blueprint for what is now.
"A shared space created for the purpose of bridging the gap between cultures, individualism and collectivism by establishing a community together under one roof and being in service to something greater than ourselves."
"HAUS OF TRIB[ES]"
Amongst my peers and within "Haus Of Trib[es] I AM known as a creator, an innovator, a pioneer in Fashion Design.
Embodying the diaspora, each one of my pieces is reflection of the power we possess, a reminder of the will to succeed and achieve greatness beyond all odds.
I name this brand after "TOUSSAINT" LO'uverture, the leader of the Haitian Revolutionary who fought and led his people to freedom. When I spoke earlier of the dreamed that changed my life forever, he was the individual I dreamt myself to be. Prior to this dream, I had never heard of him before. When I discovered him and found my calling.
What were you like growing up?
Like most young black natives growing up in rough areas, I didn't have the privilege of having a two parents household or even an individual parent household for that matter. I was in the system and bouncing from house to house until I was old enough to get my own apartment in high school.
I learned early on the importance of creating solutions and planting seeds. While everyone around me had security in knowing that they had parents or even family to help or look after them, I had to take care of myself.
Naturally, I matured a lot faster than most but it also meant I only had myself to depend on. Which meant I couldn't always do what everyone else was doing. Overtime, life wasn't as fun for me and I began feeling sorry for myself and blaming past situations for my circumstances.
Even when put in the best situations to thrive, I fall short or not take full advantage of whatever the opportunity because I doubted myself and my abilities.
I worked around and for some of the biggest names in the industries and yet still would drag my feet because I was holding onto my past, judging myself based on what others had that I felt I lacked and just not being focused!
Operating on low vibrations.
I was bitter, depressed, unsure of myself and everything you can think of but would cover it up with a smile.
While living out of my storage, I had gotten the opportunity to study in the "Mastered" program, a platform created with the help of Vigil Abloh to guide and teach individuals how to build their own brands.
It was $3,000, I couldn't afford it but I submitted anyway. I got accepted and I paid a onetime fee which now I realize was an investment of $125.
I say investment because it was in the program that I started to better develop both myself and my craft. It opened up the possibility for me to have one of my pieces featured on the Red Carpet of the Black Panther premiere, that leads to sales. The sales helped me to pay for my travel and hotel when given the opportunity to showcase at a trade show in vegas free of charge. There I met buyers, influencers and more designers. I was inspired, I was learning, growing, then my first magazine feature happened.
You would think things only continued to get better from there but they didn't, why? Because I started back doubting myself and making excuses.
The truth is I AM still growing, everyday, even now.
Contact Info:
Address: HAUS OF TRIB[ES]
1020 N Oxford Ave
Hollywood, CA 90029
Phone: 5168490813
Email: rocollection@icloud.com
Instagram: @designedbyTarontino
Twitter: @TarontinoX
Suggest a story: VoyageLA is built on recommendations from the community; it's how we uncover hidden gems, so if you or someone you know deserves recognition please let us know here.