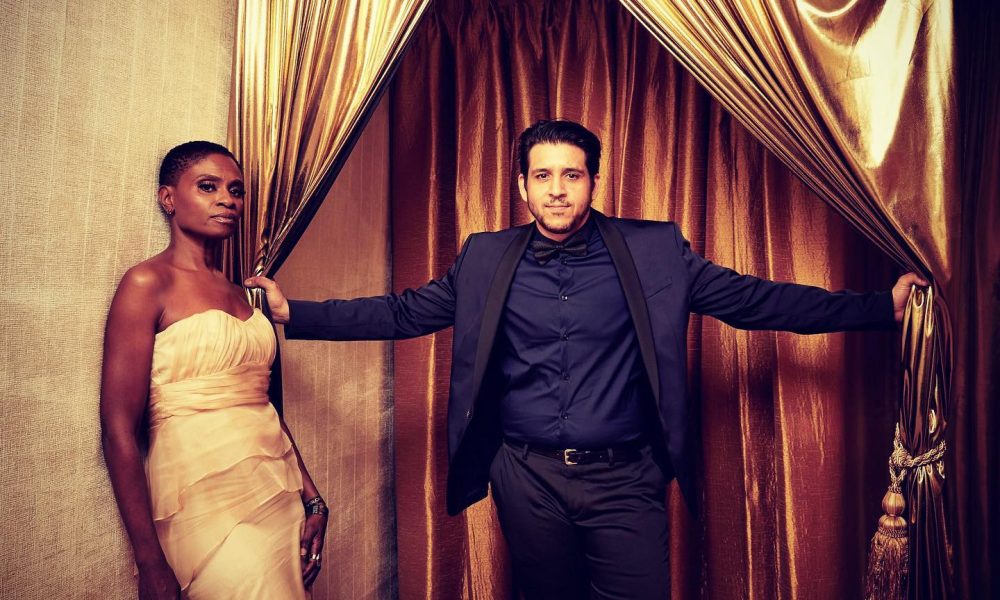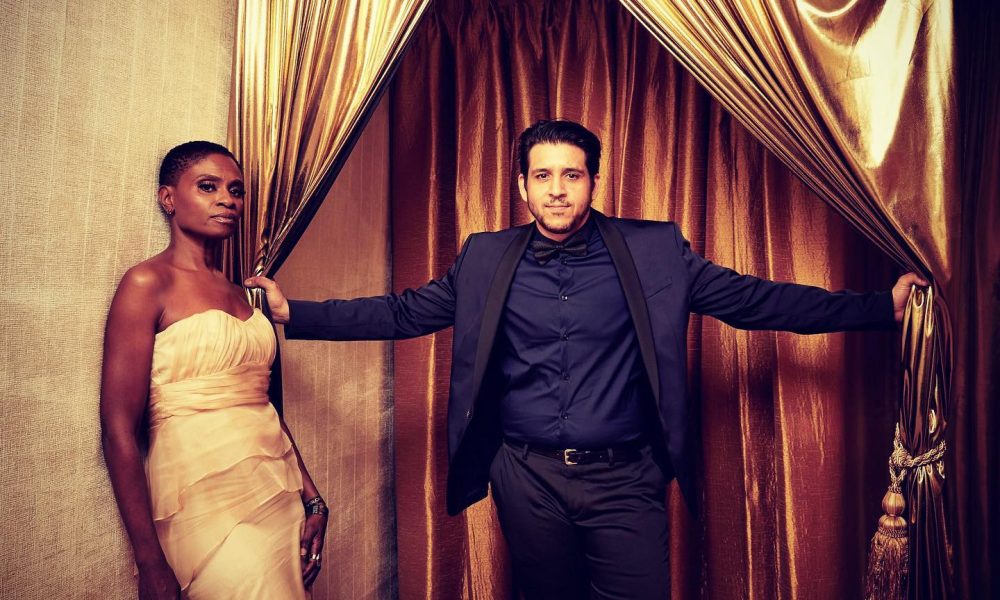 Today we'd like to introduce you to Tarek Zohdy.
Tarek, let's start with your story. We'd love to hear how you got started and how the journey has been so far.
My family immigrated to the U.S. when I was very young, and strangely ended up in Baton Rouge, Louisiana of all places. Growing up in Louisiana wasn't great for me to be honest. There was a lot of prejudice and ignorance prevalent, especially for an Egyptian and Muslim kid. There were very few of us around. But I ultimately did find my tribe of misfits when I attended a magnet high school for gifted and talented kids. We were mostly alternative kids who didn't really fit in to any specific subsect of society (i.e. Jocks, Cheerleaders, Math Wiz's, etc.) We were just kind of strange kids with few friends so we gravitated to one another.
Because I had such few friends, the ones I did have and I gravitated towards video games, magic cards, science fiction and films. I found myself immersed in fantastical worlds that I wanted to escape to, and decided when I was around 11 or 12 years old, that I wanted to work in these fantastic worlds. I wanted to be in the movies. Unfortunately, life isn't that simple, especially growing up in Louisiana and as an Egyptian with there was very little representation on the screen. There was little outlet for that. I knew I needed a backup career, not just job. I took all the film and production classes I could in High School, then went on to college where I studied about the world (International Relations to be specific). I knew in order to actually ever make my dreams come true; I would have to get out of Louisiana. I worked hard, graduated with honors (Magna Cum Laude, top 5% of my class) from Louisiana State University and found my way out. I was accepted to one of the best Law Schools in the nation, the same one that David E. Kelly attended. I packed up and left.
I graduated on May 14, and was in Los Angeles on May 16. Very few people knew this about me, but I had a plan and I was going to at least try. My motto was and has always been, it's better to regret what you do than it is to regret that you didn't do it. I studied for the Bar Exam, while working nights at a bar, taking acting classes, trying to network, and get my foot in the door. After taking the California Bar I really starting pushing. I did as much background work as I could and like a story out of a book, I randomly met a producer while having a drink at a bar. We sparked conversation and became friends. Within days, I was invited to work on the production side of a film entitled "Humboldt County." I had the incredible experience of being on my first real film set with Fairuza Balk, Chris Messina, and Jeremy Strong. If you know anything about Humboldt County, there aren't many actors up there.
So, when they were looking for someone to say a single line in the film, I raised my hand. I was able to get my S.A.G. Card within my first six months of being in Hollywood. I was sure that I was on the right trajectory. I signed with an Agent and a manager. I went on to get my first couple roles on television on David Mamet's "The Unit" and "The Bold and The Beautiful."
In the interim, I found out that I had passed the California Bar exam. I was sure I was going to work in film and never have to use it, but the world had a different plan for me. Around the time I was feeling like I was on the precipice of success – even though it was really a lot of terrorist roles I had the privilege of auditioning for (Representation Matters) – my father became very ill. I had to get a real job and help my family, so I started working at my first small law firm, working on my other love – Cars. I tried to continue working on my dream while helping my family. Sadly, my father passed on February 24, 2014. After his passing, I had to take care of my family, so I completely gave up on my dream. I bought a small house in an up and coming neighborhood, fixed it up, and brought my family from Louisiana to live with me. After adjusting for few years, I still had the fire, and I still needed to make films. It's not an option for me, I don't feel complete NOT doing it. So, I scrimped a few bucks by avoiding certain luxuries, saved up enough over a period of a couple of months, and went on Backstage to hire someone to help me make a reel.
Through my search, I met Sam Khoze, who is now one of my close friends and whom I work with at L.A. Independent Film & Entertainment. We filmed a few scenes in my house that I wrote, and I made a reel. I found a friend to take my headshots and I started attending casting director workshops to see if I can re-spark my dream. During one workshop I met Chad Murnane, who worked at the time with an exceptional casting office. He kind of tore me down to the studs, and took me under his wing to help me get my dream on track – he's now one of my closest friends, along with his amazing husband Byron, who's a nurse and a fellow Louisianan. Chad took it upon himself to introduce me to Susan Ferris at Bohemia Group, the type of manager I never thought I'd have the privilege of working with. I cried on my drive home from meeting Susan because it felt so right. I signed with them that day. From there, I rekindled my relationship with Elton Bolden at Tilmar Talent, my agent, and I found my acting village at Alan Feinstein Action Studio. I was building myself again from scratch, but I wasn't doing it alone. With the guidance of Bohemia, Tilmar, Chad and Sam Khoze, things started going in the right direction.
Then, Sam invited me to write a film with him. We wrote and created the film "1st Born" and had the privilege of working with film legends like Tom Berenger, Val Kilmer, Denis Richards, and Jay Abdo. I made my first movie. From there, I started getting auditions for roles I would have never dreamed of, the industry was changing, and I was ready to work. I continued taking classes, getting better, writing, and acting. I've done several projects since then, and Sam and I have a second revolutionary sci-fi film in pre-production entitled "b" which we are very excited about. I'm still represented by Bohemia Group and Tilmar Talent, and I see a very bright future. During this entire process, I'd also joined and began working with an exceptional law firm, and have grown into a successful senior level professional. I am now ready for the next steps. Representation Matters, and I hope I can be one bright light of representation in film.
Has it been a smooth road?
No. As I state in my journey. Between family sickness and issues with representation, struggle was the name of the game for me. I don't just want to work as "terrorist #3," I want to be the representation that other little brown kids can emulate.
We'd love to hear more about your work.
I am an actor first, but I am also a writer. L.A. Independent Film & Entertainment makes films that attempt to expand representation. I am proud of us being a minority run production company. I am proud that as an actor I get to also be part of the filmmaking process, and made decisions that will hopefully help other actors of color gain success. I am definitely proud that I was able to write and be in my first Film.
How do you think the industry will change over the next decade?
I do see a big shift in minority representation and I hope it continues. In the next 5-10 years, I see the industry making films that are more story-driven and less star-driven.
Contact Info:
Suggest a story: VoyageLA is built on recommendations from the community; it's how we uncover hidden gems, so if you or someone you know deserves recognition please let us know here.