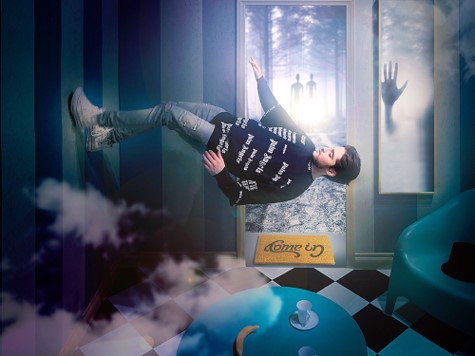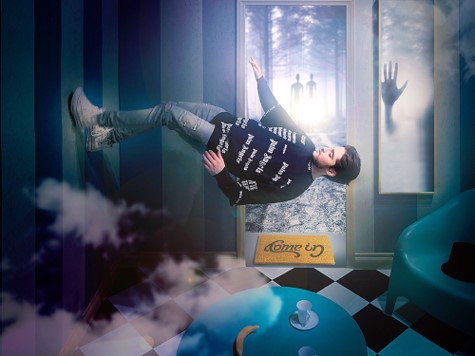 Today we'd like to introduce you to Tarek Mustapha.
Tarek, can you briefly walk us through your story – how you started and how you got to where you are today.
The story of how Man & Cam Media came to be is actually a pretty unique one. Before I get into the nitty gritty of it, i'll tell you this much; it involves a new car, a dry lake bed, a helicopter, and a whole lot of nervousness.
At this phase of my life, I was still heavily invested in my architecture degree at Woodbury University. Film and media was still simply a passion of mine, and I had done a little PAing here and there, but hadn't seen it as a career opportunity just yet. So in the summer of my 4th year in school, I found a fantastic opportunity to assist an amazing director, who went on to become a sort of mentor to me, (shout out Shane Drake! Love you dude!) I also got myself a new car that I was super excited about, so naturally I had to put it to the test.
I gathered up a few close friends and we all planned to head out to the El Mirage Dry Lake, push the car to it's limits, and maybe film some cool footage. I don't think any of my close friends have ever touched a camera, so I gave my buddy Amr Kassem ( who I'd recently met, and who I knew was a Director Of Photography) a call and asked if he'd like to join us on our little fun trip.
Fast forward to a blazing hot day out in the middle of the lake bed. Not another group of people in sight. We were recklessly capturing footage with Amr sticking his head out of the sunroof at some unsafe speeds. Amr almost flew out at one point, but that's a story for another time…oops. As we're taking a little break, we hear a distant rumble and the sand around us quickly starts turning into dust. Confused, and coughing our lungs out, a helicopter flies over our heads and starts to land a few hundred feet away. Not even a minute later, a brigade of trucks and SUV's pull up and park near the helicopter, and a crew of people start hopping out and setting up tents, tables, etc. My friends and I stare at each other in pure silence. I glance over at Amr, and he looks at me with a confident smirk on his face…we're going to get a shot with this helicopter obviously.
I start heading over to the helicopter as my friends stay behind. As I get closer, and the rotor blades are coming to a stop, an older gentleman steps out dressed in all white, and the coolest sunglasses I have ever seen. Almost like a scene from a low budget movie, the dust settles, and he pulls the glasses off with a huge smile and greets me. I quickly explain our situation, and I'll admit that I might have fluffed the importance of our video a little bit. That's when he says "cool, you're a production company! I've been looking for one to shoot a few promo videos for our new product". At this moment I vividly remember looking back at my friends, one of them was dancing to a song playing on the radio inside the car, another was recording him, and the rest were chasing and hitting each other with sticks…some production company huh. I accommodated helicopter man and told him I'd bring my crew over to introduce him. I then ran back, gathered everyone up, told them not to say anything, then assigned them all a roll, i.e., "you're a PA, you're our gaffer, producer, etc." We then go back, I introduce Amr as my partner and Director Of Photography, and the rest of the crew. Bing bang boom, he schedules a meeting with Amr and I for the very next day at their headquarters, we go through a whole lot of not knowing what the heck is going on during our first meeting, we miraculously close a deal, and Amr and I decide to make this a thing.
I go on to complete architecture school, and continue assisting my mentor, as Amr and I continue to work on various side projects. By the time I graduate, we have several projects lined up and a full workload ahead. That is when Man & Cam Media was officially born. From there we've worked on several social and broadcast content projects to find our way into the niche of developing high quality photo, video, and graphic content on a monthly basis to a range of household brands and startups. Now we are a full throttle content agency, providing a turn-key content solution to everything from e-com fashion brands to brick and mortar businesses, and we love every second of it.
Great, so let's dig a little deeper into the story – has it been an easy path overall and if not, what were the challenges you've had to overcome?
The road to finding your place in the market is always a bumpy one. As a creative with a unique design background and perspective, I am confident in my ability to develop powerful creative content that serves a purpose. Of course, we live in an era where so many people are extremely talented at what they do, and I think that is the driving force behind the greatness that we see today.
Not only was it a struggle to figure out how to turn our little side projects into a functioning, profitable business. But it was also a major challenge to find our way into the niche that we service today. There are so many fantastic content creators in LA, and in order to stand out, we really had to find a new level of value to bring to our current, and potential clients. That realization came with the major obstacle of pivoting our business model, testing our new approach, and refining it along the way to be a truly valuable service that our clients can't live without!
With that being said, these were all welcomed struggles that came to be because of our decisions as a business and as a team. So I guess you could say the road was pretty smooth, but we were riding ( and continue to ride) the road with some bumpy bicycles.
Alright – so let's talk business. Tell us about Man & Cam Media – what should we know?
Man & Cam Media is a content agency specializing in providing a turn-key content solution to a broad range of brands and business models. Essentially this is how it works; A business or brand in need of a fresh approach on their content strategy chooses one of our monthly content packages, we develop their content at the scale that their package allows, and for some, we even manage their posting and social media growth! This happens on a monthly basis, for the duration of their time with Man & Cam Media.
We've gotten this model down to the T, and have seen some tremendous results in the growth of our clients on social media, and their increased sales as a result. What truly sets us apart is the fact that we can maintain high level of quality control and efficiency, as all the content is produced in-house. That's because of the outstanding team of creative experts at Man & Cam Media. I could almost shed a tear for you guys! Each of our creatives lives, eats, and breathes their craft…yes, Kenny eats Adobe Illustrator. Together, we've developed seasoned relationships that result in beautiful content, produced in the most cost effective, and efficient manner.
This leaves our clients with an affordable solution to a premium level of content, that is a cheaper, more effective alternative to them having to hire a full content team in-house.
Is there a characteristic or quality that you feel is essential to success?
My background in architecture is a huge driving force in my creative problem solving, and that allows me to approach projects at Man & Cam Media with a unique perspective that can produce powerful results. I challenge myself to treat my projects architecturally, in that it's not only about creating aesthetically appealing content, but goes beyond that to ensure that everything I create serves it's intended purpose. We live in a world where content is being created, consumed, and forgotten at a faster rate than ever before. I strive to solve this for my clients, by ensuring that each facet of my project is built with a maximum level of research, intention, and creative innovation. The result is content that leaves a lasting impact on it's audience, and is strategically built to produce the desired results at an authentic level.
I also am a firm advocate of honest messaging. The "scumbag salesman" approach is one that I keep far away from what we do at Man & Cam Media, both in our own outreach, and in the messaging we produce for our clients. We tell stories, not lies. We inspire, not instill fear or negative emotions. We invite you to be a part of our journey, not shun you if you aren't.
Lastly, I constantly aim to refine my work ethic. My days tend to not function on the standard "wake up, go to work, eat lunch, work more, go home, do it again" schedule. I find myself creating or researching at the least conventional times. My morning shower always ends with a new idea on the books, Amr (my business partner) is always receiving the 2 A.M phone calls in which he hears out some outlandish idea that I have and rebuttals it with a one liner that makes me question my entire existence. I love what I do, from the deepest levels of my being, and my clients continue to acknowledge that passion and care that they see translated into the way that I treat their projects.
Also..have you seen my Instagram feed? 😀
Pricing:
Starter Content Package – $3,600 / Month
Silver Content Package – $5,800 / Month
Gold Content Package – $8,000 / Month
Platinum Content Package – $11,000 / Month
Contact Info:
Getting in touch: VoyageLA is built on recommendations from the community; it's how we uncover hidden gems, so if you know someone who deserves recognition please let us know here.