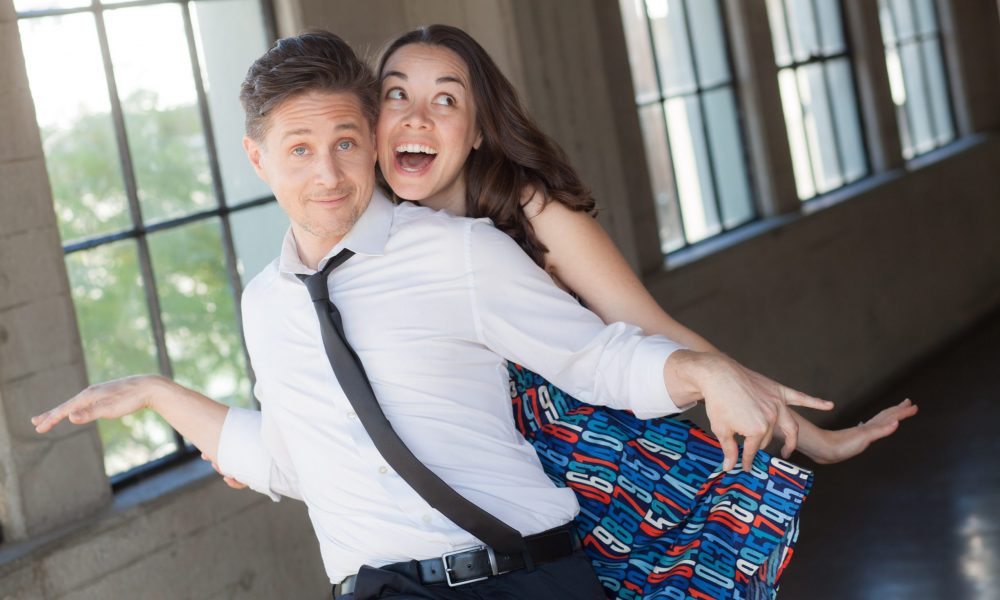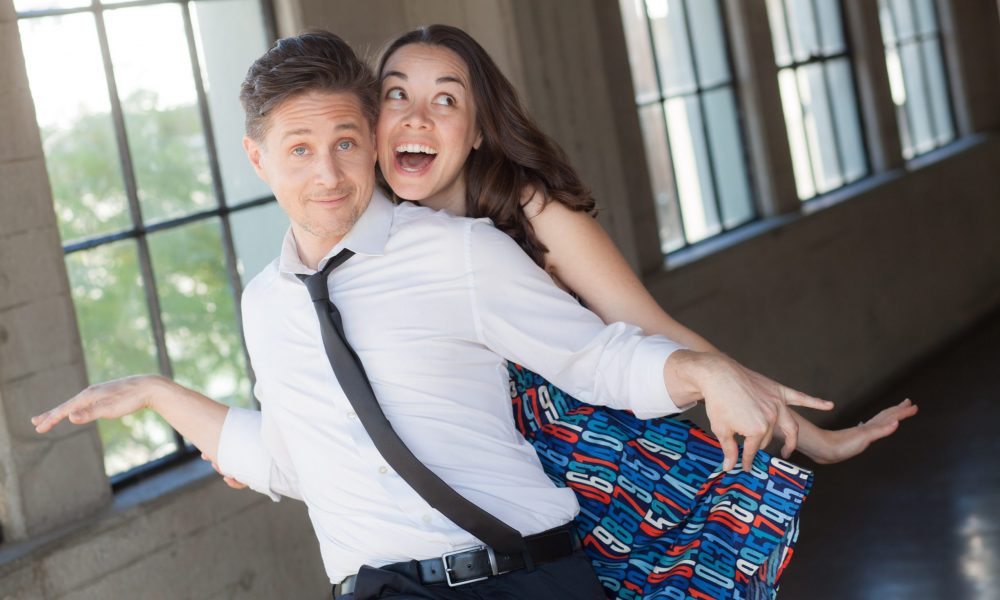 Today we'd like to introduce you to Tara Platt.
Tara, please share your story with us. How did you get to where you are today?
My husband, (fellow actor/writer/producer Yuri Lowenthal) and I were living and working in LA: building our careers in the entertainment industry, working on screen and stage in film, television, voice-over, and theatre and looking to bring our artistic vision to the world. We quickly realized that though we enjoyed being hired for our acting chops, we also were passionate storytellers and creators who had things we wanted to say both in books and cinema beyond the scope of simply facilitating someone else's vision.
So, a little over 10 years ago, we started our production company, Monkey Kingdom Productions, and our subsequent publishing arm, Bug Bot Press, to do just that. It was a way for us to take back power and control of our own artistic integrity while still pursuing the creativity and art we were so impassioned about. We have produced two feature films, 4 web-series, and several short films with MKP and we have 5 book titles under BBP. Our fifth book, Voice-Over Voice Actor: The Extended Edition, the sequel to the original VOVA is coming out later this year. We also have a comic series Topsy McGee and a two edition comic to accompany one of our series, Shelf Life.
We are fortunate to still get to pursue our work as actors for hire on a myriad of exciting projects while still maintaining creative power and expression on our own.
Overall, has it been relatively smooth? If not, what were some of the struggles along the way?
Well, I would argue life is not a smooth road for anyone, but the very bumps in the road are what build you up and make you into the person you eventually become. So, although we have had ups and downs in the business and in life, those struggles – getting fired, having a project stall out, not having enough funds to move ahead, questioning whether or not to become a parent, not getting distribution for something, – whatever they may be… they actually lead you to a more creative, and ultimately usually more fulfilling way of accomplishing your goal. The challenges become the stepping stones you use to move forward.
Monkey Kingdom Productions & Bug Bot Press – what should we know? What do you guys do best? What sets you apart from the competition?
Monkey Kingdom Productions is known for wildly aesthetic and often silly or thought-provoking material. We use it as a platform to paint stories we want to play in or that we would want to watch. We have the award-winning 4 seasons of web-series Shelf Life about 4 action figures on a young boy's shelf, a sort-of adult Toy Story if you will. Then there is our mockumentary feature Con Artists about the life of voice actors (which we spend a lot of our professional acting work doing) traveling to conventions and the hilarity that ensues. We also did a silent steampunk short called Topsy McGee VS the Sky Pirates as well as a documentary series called Breaking Silence on post-traumatic stress. Our first feature was a stark thriller, Tumbling After, and we also have a comedy travel series now in its the third season called Up, Up and Away. Our latest series, Whatta Lark, is a dramedy about struggling with deciding to become a mother and the lead character, played by me, accidentally meets a Drag Mother and they become great friends. Then, of course, we have several ideas in pre-production.
Bug Bot Press has published award-winning Voice-Over Voice Actor: What It's Like Behind the Mic, which went on to 5 printings and is being followed up this summer by the sequel Voice-Over Voice Actor: The Extended Edition. We have also published Yuri and his co-author Keith Ikeda-Barry's pulp-noirvella Tough City, my children's book Relax Your Toes and my interactive epistolary journal of traveling Romani girl Zartana.
I think what sets us apart is our drive to create. We love to create content and we are filled with stories bursting to get out, but we also highly value aesthetic and quality, so we strive for excellence in all that we create. We also know not to take ourselves too seriously, so we keep it fun and exciting both in the work itself and the creation of the work. I think fans of our style really enjoy the content we create and feel like we are all in it together. And ultimately we are all about finishing. When you have an idea you have to see it to fruition. Finish. Finish. Finish. It will build you up and help you see your own power! And never be afraid to fail. Fail your way toward your successes!
What is "success" or "successful" for you?
Whew. That is a big one. When I was younger I was definitely taken in by the PR machine. Growing up in the Midwest, I thought success looked like being on the cover of a magazine or a billboard. I didn't even realize that actors were just doing interviews for publicity purposes for marketing movies/tv shows. I honestly thought geeee, someone really likes this actor – this Julia Roberts or whoever – so they asked to meet with her and visit and chat and snap some candid shots and see her house and oh, she is working on this movie and these are her thoughts on that… I was so naive. I didn't even learn about the juggernaut that is press until I moved to LA. I was definitely heartbroken to see my vision so shattered. I kept thinking if I am really good at acting and people like my work, then they will like me and ask to interview me and I'll pop up on a magazine! Ha. But you know, I've done interviews and been in magazines and that doesn't really change anything. I know how the system works and I know who I am as an individual and it is actually rather liberating. I'm not sitting around waiting for someone else to pick me. I am creating content that I am extremely proud of working with extraordinarily talented people on my own projects as well as theirs and I am very happy. I don't know if my child brain would call me successful, but my adult head definitely sees that I am living the life I want and that is a supremely successful stance. My art supports my life and that is a success!
Contact Info:
Image Credit:
Mikel Healey, Matthew Swanson
Getting in touch: VoyageLA is built on recommendations from the community; it's how we uncover hidden gems, so if you know someone who deserves recognition please let us know here.