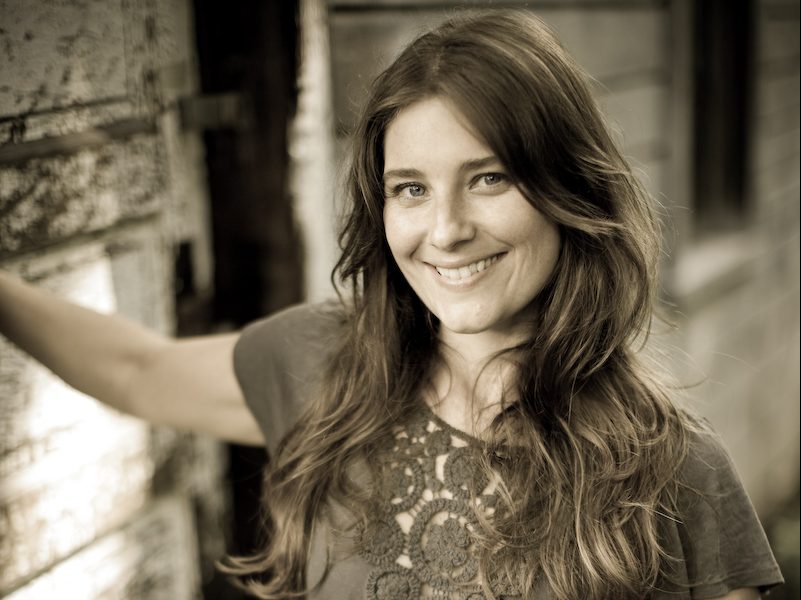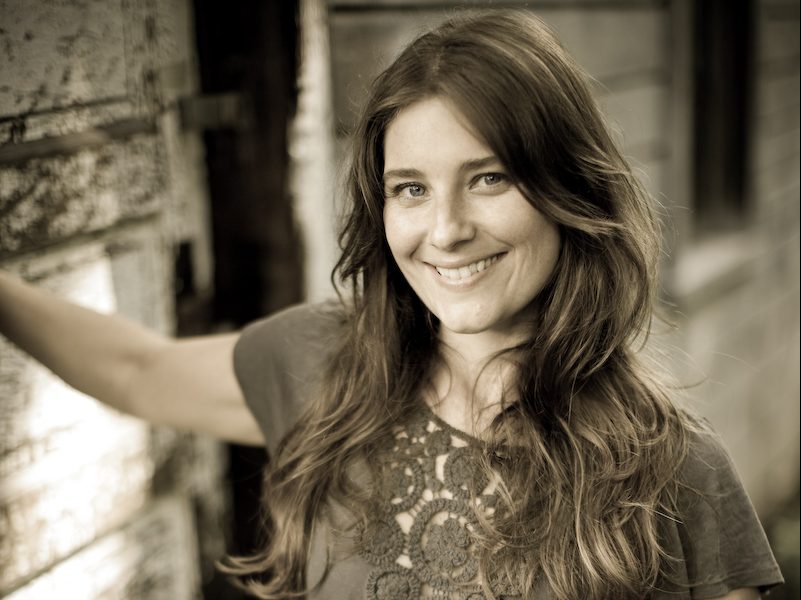 Today we'd like to introduce you to Tara Hogan.
Tara, let's start with your story. We'd love to hear how you got started and how the journey has been so far.
What began as a dream slowly developed into a reality. If we are determined enough to follow our heart, then our vision and goals will be fulfilled with much knowledge of our karmic gifts and dharma, or role and duty in life. I wanted to design textiles for quite some time but had not found the tools or community. In 2011, I went to India for the first time. I met the ones who would ground this vision and also my faith and determination.
But then, the biggest role yet appeared as being a mother to two amazing little boys, and I patiently took small but large steps to launching Tulsi. I gave birth to two children sixteen months apart. This line of textiles and spirited vision birthed itself alongside my children. I feel so very blessed to have been led into a group of artisans by those in the Vaishnava lineage.
It was a much auspicious journey from Vrindavan to Jaipur in 2015 where I first met my block printing team. I steadily eased into creating a few scarves and began developing the line further with pillows and table linens. I like to feel that even though there are many things in the world we can consciously create usable items charged with high vibration and frequency whilst supporting communities of artisan printers, weavers, and many more.
Although the world is constantly making things, some things are made without care, joy, and fair compensation. Everyone should earn a fair wage and be able to stay dedicated to their craft be it drawing, sculpting or sewing. Hence, exercising sacred production on artisan-made items based on good intentions and energy for you and your home. Each piece we make is hand done from ink mixing to hand washing to stitching to block carving.
Tulsi is rooted in nature and the people who create every piece of it. It is full of life and love. I am not simply making things to make things. I am creating for the purpose of creating a life lived well and providing employment to those who are keeping the sacred art of block printing and weaving alive. I am creating with intention and following a strong pull I have felt for a long time…
A love for the interior spaces we inhabit and how we walk upon the earth leaving little trace of harm. We do not own the earth or the laws that govern nature hence respecting its beauty and revering its greatness. The Tulsi line represents the spontaneity of nature and the reciprocal beauty we innately feel to it. The greatest gift we can give is ourselves and service.
Has it been a smooth road?
It is never a smooth road lol. But, it was not a super bumpy one either. Definitely learning curves with how to know when to say when and also working sometimes overseas is not easy. I think what makes anything smooth is one's attitude. I had to adjust my expectations as well as boundaries since I have run a business.
My umbrella design business, INK&WIT www.inkandwit.com, was started in 2004. I have, in addition, to Tulsi, which launched in 2013, been a brand designer and illustrator I have learned along these 15 years of being a businesswoman and artist-designer that some things are just not worth your sanity. What matters the most to me is my health and personal life.
There have been times along the way certain products were just too hectic to make, or even a client relationship had to run its course. So is life. What is trust is my intuition. If it does not feel right from the start, it is not going to blossom. If you go against that, you will be given a lesson that will help you for the next battle.
So let's switch gears a bit and go into the Tulsi story. Tell us more about the business.
Tulsi is actually the sister site to my longtime design and illustration business, INK&WIT. I grew Tulsi out of INK&WIT when I longed for my textile and fine art vision to grow outside of INK&WIT. I have specialized in brand design for 15 years helping clients with identity design, print, and web design.
In addition, I have illustrated and designed many designs for my INK&WIT line that were retailed and wholesaled around the world. It was after my second child in 2013 that I ramped up the vision to start a textile and more fine art business supporting my love of abstract forms and tactile goods like blankets, rugs, and pillows.
Tulsi is small batch line made in India and the US. We offer hand-woven goods made mostly from small groups of female artisans in India as well as yardage and art made in the US. Currently, we are launching a wallpaper line and expanding our yardage.
I am also making more original art and offering smaller more affordable pieces to customers as well as larger pieces for interior designs and private clients.
How do you think the industry will change over the next decade?
I honestly do not know because people are living in an instant moment kind of life these days and not much art and design, at least from what I can see, stay around like it used to. For example, Abstract Expressionist painters will always be remembered as a movement. I am certain creativity will keep prospering but I do feel something needs to slow down.
There is just too much stuff, I feel like the industry of art and design needs to get a better handle on how far their products spread from store to store and online because there are a lot of overlapping similar works and a lot of copying out there that just jades the industry and poetry of creative vision.
However, it may get even larger and faster sadly. On a brighter note, I hope that art and design, including textile design, continues to look into resourceful ways to upcycle, recycle and conserve its footprint.
Contact Info:
Image Credit:
Grant Taylor
Getting in touch: VoyageLA is built on recommendations from the community; it's how we uncover hidden gems, so if you know someone who deserves recognition please let us know here.