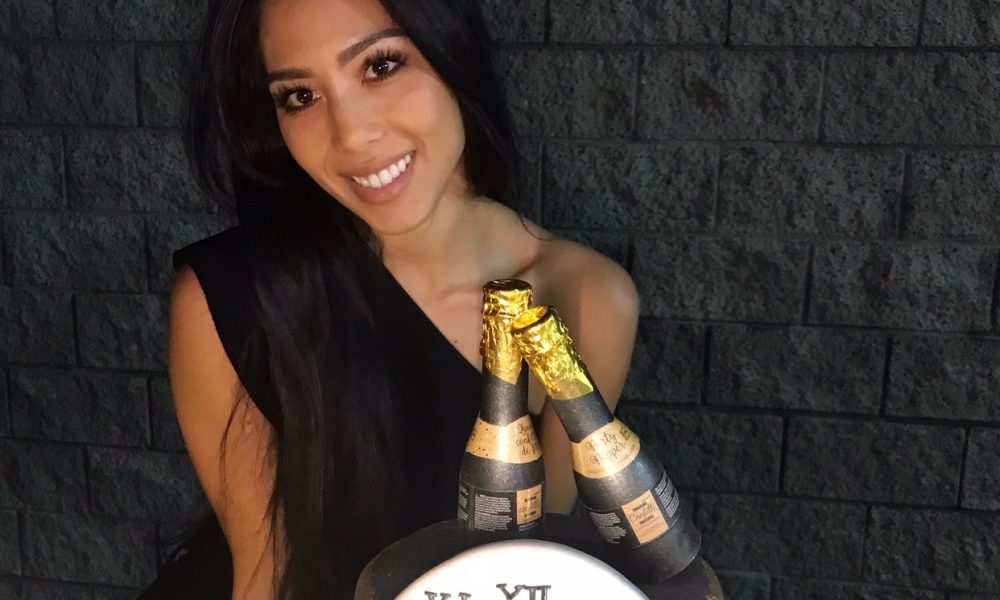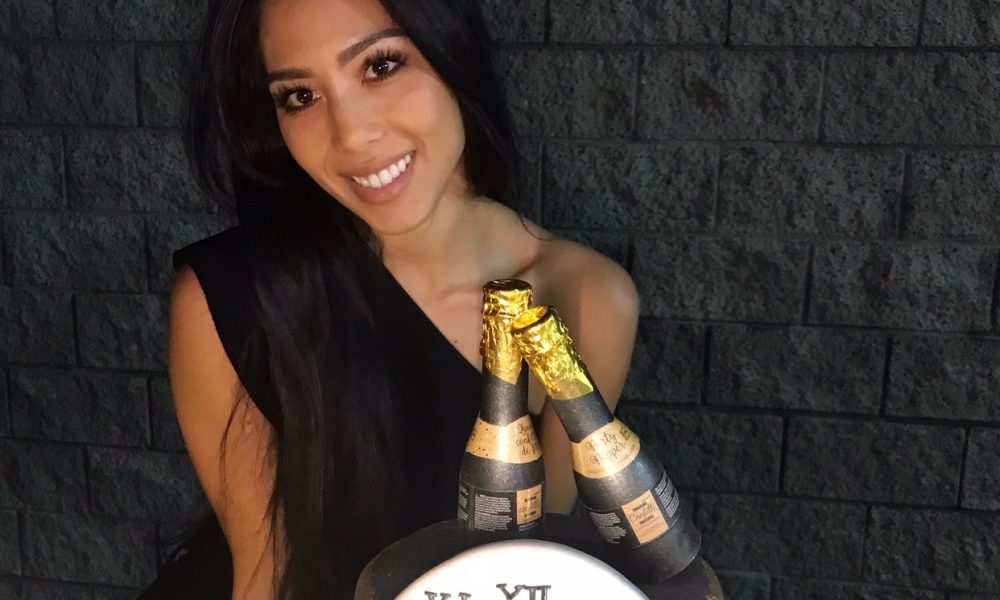 Today we'd like to introduce you to Tanya Abughazaleh.
Tanya, please share your story with us. How did you get to where you are today?
To be honest, it all fell into my lap. During college, I noticed how much free time I had, which resulted in me getting 3+ jobs to fill my time. Even with all of that, I still noticed I had a decent amount of time. Consequently, I began to go to Michael Crafts Store and utilized my time doing small art projects. I always enjoyed doing artistic things and after going through my phase of making ornaments and paper flower bouquets, I came across a Wilton Beginner's Fondant Tool Set. It looked interesting to me so I tried it. Started small, played with fondant which has a similar consistency feel as playdough, making rookie like bows and roses on cupcakes. Every opportunity I received, I used it as my excuse to make something. I began making cupcakes for work, friends, and school. However, it was nothing fancy or consistent as where I am now. I had probably made about 10 different types of desserts during the span of my college days which accumulated maybe a whole trash bag filled with baking supplies. As soon as I moved back home, I baked more but still nothing crazy and never for money.
During the first year, I came back from school, I began to post more of my creations on Facebook and that is where I think it grabbed some attention, but not much. After that year, I decided to return back to school and continue my education. It wasn't until that year October, I had a friend who inquired about a cake and offered to post it on all of his different Instagram accounts. It was then when I made the decision that I should start my own Instagram page for just my cakes. During that time, I had asked a good friend who is a graphic designer to create my logos, I ordered custom boxes, stickers, stamps, the whole 9 yards. Everything was ready to go. As soon as he posted the picture of the cake, it was a wrap after that. It's been about a year and a half now since I've taken baking seriously. Of course, I would have to say it's my clients that have helped me get there from posting me, tagging me, recommending, and really promoting me on their platforms through social media and word of mouth. But more importantly, it truly is all about my clients who have gotten me here with the combination of social media. It is the clients who are always keeping me busy and ordering and if it weren't for them, there wouldn't be a business.
Overall, has it been relatively smooth? If not, what were some of the struggles along the way?
The past year and a half have NOT at all been smooth. Ofcourse once I began my Instagram page for my cakes, more orders from friends and family came along which was something I could handle. At the time, I was a full-time student in my first year of graduate school, had two part-time jobs going and cakes on the side. Though the more I posted, the busier I became. In the beginning, it was smooth. However, being new to the business I did not know really how to run everything which included pricing, how to invoice, etc. I had maybe one order or so a week, but because I did not know how to charge, I practically was giving cakes for free and then some. It was very difficult for me to stick with my prices, especially at the beginning. I was spending maybe $60 on supplies and spending 15 hours on a cake and only charging the client $100. More or less, it was difficult to stick to a price where I think it was fair for both the client and myself. I have found that almost all bakers starting have gone through this, where they feel bad to charge a certain price or feel as if they need to lower their prices to accommodate the client.
What I've learned on the way from talking to bakers is that there will always be another baker who will charge less, but the quality may be different. What I've learned from my loyal clients and admirers on social media is that baking is an art that takes a lot of time, and clients who value my work and appreciate it will not ask to lower my prices because they understand the labor that goes into making cakes.
However, if it is not the pricing, it was time-management mixed with my workaholoic nature and lack of ability to say no that made it difficult for me. I was so used to working so much during undergrad, that I assumed I can do the same. To my surprise I did. I managed to have multiple part-time jobs, being a full-time student, volunteering, and baking. But it was so hard and it definitely burnt me out quicker. My workaholic tendencies made me think that I can do it all. I did but it was accompanied by a lot of meltdowns, random times where I'd just cry out of exhaustion, countless sleepless nights, and a nasty attitude because I was so cranky. I also never said no. At that time, every order I received, I said yes even though I knew that meant I wasn't going to be able to sleep because I not only had overbooked myself with cake orders but had assignments or presentations due the following day. Therefore, it wasn't easy but I've gotten better at knowing my limits and sticking with prices that exemplify my worth but I believe I still need a lot of work in that aspect.
tanya ameras cakes – what should we know? What do you guys do best? What sets you apart from the competition?
Tanya Amera's Cakes is all about desserts from fondant cakes to cake pops, to full dessert tables to dessert table décor. I am the owner of Tanya Amera's Cakes, but also the baker, the person who sets up dessert tables, and the same person who delivers. I am the person who answers inquiries and sends invoices, handles social media accounts and buys the supplies. I am a one-person business which is why it's so much to manage. For the most part, people know me as the baker and the owner.
What I am most proud of what has come of Tanya Amera's Cakes is the person I have become because of it. I feel that having a small business while perusing a completely different career has really spoken to a lot of people who know me personally. I have learned a lot about myself and have grown because of it. I am proud of how far my cakes have come and the improvement that has come with time and practice. However, I am more appreciative of how the form of art can be transformed to make memories, whether that is for a wedding, a birthday, or just because. More importantly, what I am most thankful for are the clients, friends, family, and admirers who really value and appreciate my work. These are the people who are there with me, watching my story, liking my posts, and sending me compliments through dm. These are the people who I enjoy working for because they value my time and work as much as I do.
What I believe sets me apart from others is being a one-person business who doesn't have help while also being a full-time grad student and maintaining two other jobs. Obviously, many people do not know this about me besides friends and family or people who follow my story on Instagram, but I think that has helped me get where I am today. I am a workaholic, and I've found myself countless times overworking. People who do follow me on social media also can see what I do in my day, when I sleep, how much of my time is dedicated to working on homework versus cake. I try to be present on social media, and I've noticed people enjoy watching the progress. It is my friends and family and my Instagram followers who I believe see how hard I work. This is not to say other bakers do not work hard, because they do, but many have worked hard to make it their careers. I think because I'm also doing different things in my life, it has helped me in my business especially because I'm getting my doctorate in clinical psychology. I've learned how to be versatile and work with all different types of people which I've learned from school. Consequently, I believe it is my work ethic that drives people to want to order from me. OH and my keen eye for details!
What is "success" or "successful" for you?
I define success as reaching goals. The big picture goal for myself is to be able to do something I enjoy and be paid an amount in which I can live comfortably off of and support my family whether that may be being a psychologist or a baker or even both. More specifically, success to me is financial stability. However, there are many other parts that make up success I feel are important. Other goals that I have set for myself is getting my doctorate, building a lucrative network, and getting published in regard to my psychology degree. However, to be successful I believe a strong network, a strong foundational support system, determination, and a hard work ethic is needed. More importantly, I have found that coming into every situation and being open to every opportunity has provided me with the success I have had thus far in regard to my cake business and life in general. I believe that being open and taking a chance on opportunities has helped me learn because, with whatever I do, or mistakes I make, I have been able to apply what I've learned for a better outcome. Therefore, more opportunities mean more chances at success.
Pricing:
Contact Info:
Getting in touch: VoyageLA is built on recommendations from the community; it's how we uncover hidden gems, so if you know someone who deserves recognition please let us know here.