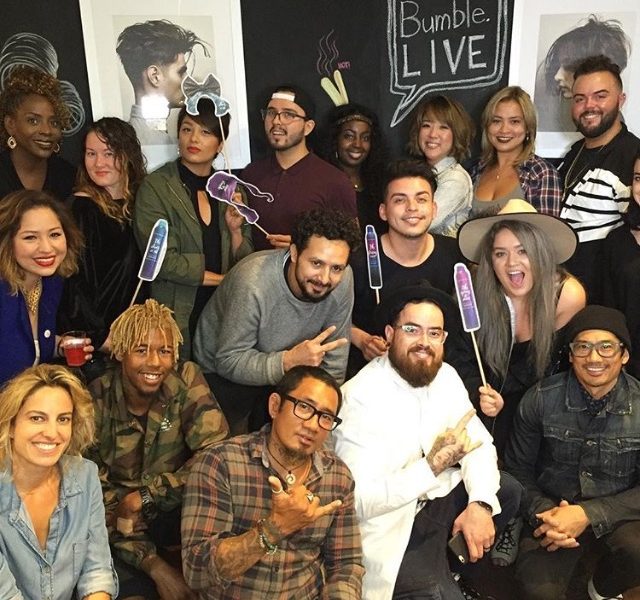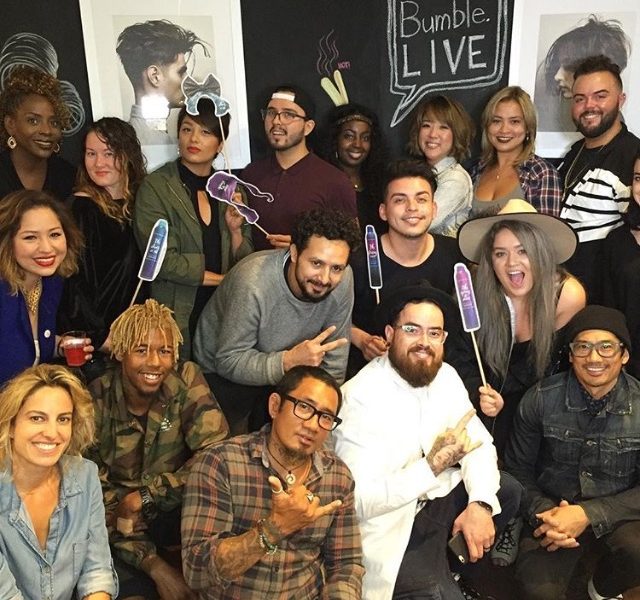 Today we'd like to introduce you to Tanya Abriol.
Tanya, let's start with your story. We'd love to hear how you got started and how the journey has been so far.
Growing up in E.LA with very little direction in education, and trying my hardest to get out of the "classroom" I did everything I could to get out, which meant getting more high school credits to graduate early.
Hairdressing and mechanic school was what was offered in ROP classes. (after school classes) which earned me more credits. Spending half the year in Mexico when I was young, I spent a lot of time with my Tia in her beauty salon, being that it was familiar to me. I naturally fell into doing hair. I graduated high school at 16yrs old, started cosmetology at 16 1/2, got my cosmo license at 17 and my first job as an assistant in Beverly hills at Umbertos Salon at 18.
From that point on I was blessed to meet the most amazing mentors, who I trained under extensively from the salon life to onset major editorials from Arthur Viecco, Jonathan Antin, to Teddy Charles, Kevin Ryan, Guido, David Babaii, And Neeko (who I married 🙂 )
In my experience of being a woman in a high-profile world of hairdressers, the pressure is quite demanding, and at the age of 28 I felt that being a wife and mother didn't fit into my plans of being this career driven woman, so I gave it up and decided to stay behind the chair. But of course, fate had another plan for me. 4yrs ago I meet David Babaii on a "favor job" to a friend of mine and my life forever changed.
David is one of the biggest celebrity hairdressers in our industry and the day we meet he decided I was going to be his right hand. David essentially has introduced me to every celebrity client I have now from Sandra Bullock to Gwenyth Paltrow, Kate Hudson, Katherine Heigle, and the list goes on. Salon Sessions Salon is something that also naturally happened being married to Neeko. It's something I never thought I'd be doing or owning, but I'm loving every second of it.
In the midst of all this, a year ago in October my husband Neeko and I decided to take over Salon Sessions which he had with a previous partner for the last 10yrs. Now, I am the proud owner of Salon Sessions in Pasadena Ca. We have such a great array of unique hairdressers, and I love being a part of the process in their career.
We're always bombarded by how great it is to pursue your passion, etc – but we've spoken with enough people to know that it's not always easy. Overall, would you say things have been easy for you?
I don't think anyone who has gained a successful career has had an easy road if they say they have! I want to hear it lol. My challenges have been choosing my family over more recognition in my industry. A huge challenge is learning how to not take things personally when this is such a personal industry. Why I didn't get the job, the client, why did that stylist leave my salon, ya know? Constantly looking for more personal time is a huge challenge for me also.
We'd love to hear more about your business.
As a hairdresser, I am really known for my blondes, blow drys, and women's short haircuts, I don't "specialize in any one, when I learned to do hair it was a time where you had to learn it all. I am known also for having celebs clientele like Sandra Bullock, Kate Hudson, Katherine Heigle, Jennifer Grey, Gwyneth Paltrow, & Lauren Grahm, My Husband Neeko who founded the Salon is known for his Staple haircut on Halle Berry that started 25yrs ago and every short haircut on her since has been his. The celebs he has worked with is countless, but some of the bigger names are Missy Elliot, Pink, Tyra Banks, Natalie Emanuel, he truly is a makeover master. We Love sharing all of our hair knowledge with our Stylists, which is why I take so much pride in what we do here. We have an in-house photo studio /cyc wall that we built based on Neeko and his brother Dano were part of the makeover team for Americas next top model for 6 seasons and Cycle 8 was actually shot in our salon:) Salon Sessions is REALLY REALLY the only Salon I know of in So. Cal that if you walk in we have someone for everything you desire. You literally will never get turned away unless every single stylist is booked. We have colorists, barbers, weave and extension specialists, curly hair specialists, I mean you name it, we do it!! My husband and I take a lot of pride in being able to say that. We have a fabulous education program, and as a salon culture, a lot of salons have lost this key ingredient. Our stylists do set work from commercials to editorial photo shoots and Celebrities, I can brag all day long:) We have a modern a Mom n Pop Vibe where everyone knows your name (and if they don't they will!) but so cutting edge and humble. You walk in feeling Welcome.
What were you like growing up?
I mean I can write a novel about how I grew up lol. I was raised a Jehovahs Witness, so I was super sheltered and disconnected from the outside world till I was about 13. But being in that world, I was obsessed with movies, Indiana Jones and Wizard of Oz imparticular. They sparked my desire for adventure, I was really independent, always wanting to do everything myself, I started working at 13 so I could save money to travel the world. And I did. My mom says I was always so determined and focused, I still am. 🙂 As a little girl, I had this idea of myself in my khaki pants outfit saving wildlife, visiting countries all over the world helping those in need. I was always the only girl with all the boys. I have a huge Mexican fam, very little girls growing up, so I ALWAYS needed to EARN my Place lol. UGH! They tortured me! I was definitely a tomboy, definitely a dreamer.
Contact Info:
Address: 112. S De Lacey ave. Pasadena ca
Website: www.salonsessions.com
Phone: 626-795-8856
Instagram: @salon_sessions
Facebook: salon sessions studio
Twitter: @salonsessions
Yelp: salon sessions studio