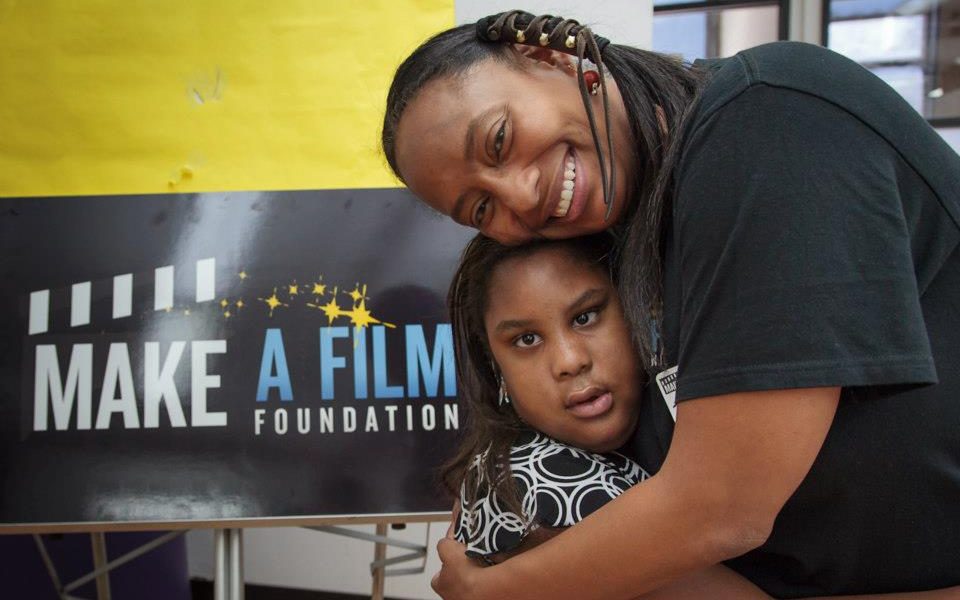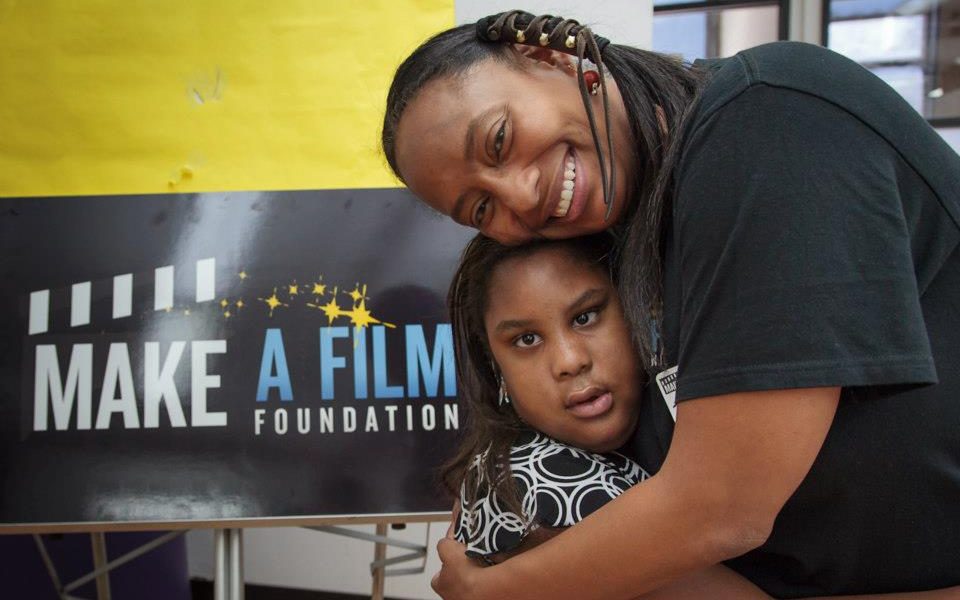 Today we'd like to introduce you to Tamika Lamison.
So, before we jump into specific questions about the business, why don't you give us some details about you and your story.
I started out as an actor in New York. I was unhappy with the roles that were available, so I wrote a script called "The Jar By the Door." I realized I might want to direct the piece and went to the New York Film Academy in NY where I fell in love with directing. The script I wrote won a major script contest and 10k (which was a lot back then), and I used the money to move to Los Angeles.
I got into a few other fellowships including the AFI Women in Directing Workshop for Women and the ABC/Walt Disney Fellowship. Ultimately I sold that screenplay for six figures. Unfortunately, the check was bad, and it made me re-evaluate where I was focusing all of my energies. It was a devastating hit because it was the perfect scenario. I was going to direct and produce it.
I was getting a big check for it. It was crazy. The perfect scenario that ended up not happening. As I meditated on that, I realized that I wanted to put my energies in some areas that would be of service but still use my talents, so I started to mentor and teach kids filmmaking, screenwriting, and production in various nonprofit organizations.
One, in particular, Inner-City Filmmakers, I totally fell in love with. I got so inspired. I was so passionate being around the kids and watching the light bulb go off when they discovered a passion for telling their stories and seeing their stories on film.
It was just amazing to me that filmmaking and being able to share their stories was being demystified for them in a way that was 100% accessible. Watching the transformation that happened with them and the confidence when they were able to create something like that really fulfilled me.
Someone asked me if I could do anything, what would it be? I said, "I've always been inspired by organizations like Inner-City Filmmakers and Make-A-Wish Foundation. Aside from filmmaking, I'd probably grant wishes to kids in the Make-A-Wish Foundation."
I really took that question to heart and felt that I should be doing whatever it was that I was that passionate about.  So I combined my passion for youth and filmmaking to create a new organization where I could literally be of service/make a difference with children and make and create films. That is how Make A Film Foundation (MAFF) was born. I combined my two passions to create this incredible organization.
We grant film wishes to children who have serious or life-threatening medical conditions by teaming them with noted writers, directors, actors and producers who help them to create short film legacies.(www.makeafilmfoundation.org). Through MAFF, I have produced four award-winning short narrative films and over 100 documentaries. We have worked with a ton of A-list talent and directors including Johnny Depp, J.K. Simmons, Laura Dern, David Lynch, Kerry Washington, Sam Raimi, Catherine Hardwicke, Theodore Melfi, Rodrigo Garcia and more.
Continuing my passion for making a difference, I am also the Program Director for the CDDP-Commercial Directors Diversity Program, (www.cddprogram.org) an inclusion program which helps bring women and other diverse directors into the commercial-directing world with a 15k grant, workshops, mentorships, networking, an industry showcase and more. (created via the DGA-Directors Guild of America & AICP- Assoc. of Independent Commercial Producers) I also continue my own journey as a Writer, Filmmaker & Actor-creating my own personal independent projects.
I recently produced and starred in a feature film, "Last Life/Rise Again" which is currently on the film festival circuit. And I wrote two episodes of a six episode series called "Monogamy" currently streaming on UMC/Amazon. It was the highest rated series on the Channel. Next, I plan to direct a personal short in prep for directing my first feature.
Has it been a smooth road?
Lol. Not really. Well I already, I spoke of the Script that was sold for six-figures but then the check was bad… lol. That was quite a struggle to move past. But I am glad I did and was able to make lemonade out of lemons by creating my non-profit. There were many challenges. There didn't seem to be a lot of really solid opportunities for women and people of color.
We are thankfully in a different time now where the opportunities and doors look to be opening in new and exciting ways. It is like a renaissance of sorts. However a few years ago, some of the challenges began with access. Just getting in the doors, meeting the right people. Finding ways to get your work or material made and then even if you did get it made, finding the right people to push it or put eyes on it. Finding people to champion you and/or your work, finding mentors and supporters.
Super challenging but those people are so very important in helping you move your career to the next level. Another challenge I found was being too multi-faceted. I really was deeply interested and qualified to write, direct, produce and act. And I genuinely loved doing all four of these things. Focusing on just one at a time became a challenge.
However, I received a lot of advice to choose one and focus on that till I was successful and then I would be able to move to another level with the others. It was tough for me to do that. Even if I felt on some level, it was sound advice. Lol. 🙂 I ended up focusing on writing and directing at the same time and moving away from acting. Then I was producing a lot through the foundation.
Then I got into the creative corporate world and continued to nurture all of these aspects of my career. It is still a struggle, but I am excited about the possibilities that are out there and that I can create myself as well. I am definitely back to enjoying all four of my passions- writing, directing, acting, producing… all while making a difference with Make A Film Foundation and the CDDP as well.
After all, I think it was Frederick Douglass that said, "Without struggle, there is no progress." So, you better believe I am making progress. (smile) I have the industry struggles to prove it. Lol.
So let's switch gears a bit and go into the Make A Film Foundation story. Tell us more about the business.
I will speak about both companies that I run at the moment. First, Make A Film Foundation, which I mentioned before is a non-profit 501 c 3 organization that grants film wishes to children who have serious or life-threatening medical conditions by teaming them with noted industry writers, directors, actors and producers who help them to create short film legacies.
We are known for creating short films in which children who have severe illnesses/diseases, write and star alongside famous actors like Johnny Depp & Laura Dern and directed by famous directors like Catherine Hardwicke (Twilight), Theodore Melfi (Hidden Figures), Rodrigo Garcia (Albert Nobbs) and Sam Raimi (Spiderman Trilogy). What sets us apart is that there is no other organization or company that does what we do, and at the level and quality with which we do it.
We are most proud of the four narrative films we have created and the 100 documentaries because we know that we made a huge difference in the lives of these children, their parents, all who participated and the people who watch the films. (www.makeafilmfoundation.org)
For the CDDP- Commercial Directors Diversity Program www.cddprogram.org, we help women and other diverse directors build careers in the commercial directing industry by giving them a 15k grant, workshops, shadowing, mentorships, networking an industry showcase and more. We are committed to moving the needle forward in the area of inclusion with the commercial directing space.
This program was created during negotiations between the DGA-Directors Guild of America and the AICP- Assoc. Of Independent Commercial Producers. We are the only company/organization that exists that does what we do. We are most proud of our first year of fellows who have all signed or had the opportunity to sign within commercial production companies and are working and making their dreams come true as commercial directors.
Where do you see your industry going over the next 5-10 years?  Any big shifts, changes, trends, etc?
I will answer this as a filmmaker and industry person in general which will encompass my personal journey as an entertainment professional as well as my work with Make A Film Foundation and the Commercial Directors Diversity Program.
In the next 5-10 years, I see the industry continuing to open its doors and its minds when it comes to women and other under-represented groups. I see a shift that will change the landscape from the bottom up including the gatekeepers, the creatives, and talent. We will see more women and people of color in the type of positions where it used to be an anomaly. With any luck, things will level out in such a way that diversity programs will no longer be needed.
We will have made the kind of inroads where there will be a balance and the mindset when it comes to women and people of color in every industry position, will have changed. It will be common- normal- to see women and diverse people in power positions, making decisions, green-lighting projects, running studios; normal to see them as DP's, Writers, Directors, Producers. It will be normal to have a room where 50% or more of the people in it encompass diversity in some way.
That is the big shift/change that I hope to see and believe we will see. I will not call it a trend because trends come and go and fade away. This will be a definite shift- a transformation. Something that is lasting and growing in a direction that I feel will benefit us all.
Contact Info:
Website: www.makeafilmfoundaion.org and www.cddprogram.org
Email: tamika.lamison@gmail.com & tamika@cddprogram.org
Instagram: Instagram: baobabt & Makeafilmfoundation & cddprogram
Facebook: Facebook: TamikaLamison & MakeAFilmFoundation & CDDP
Twitter: Twitter: Alchemist26 & Makeafilmfoundation

Image Credit:
Jenna Haglel Courtesy of GoodluckRoadPhotography
Charles Chessler Courtesy of Charles Chessler Photography
Steven Foley courtesy of Steven Foley Creative
Alisa Banks, courtesy of Alisa Banks Photography
Getting in touch: VoyageLA is built on recommendations from the community; it's how we uncover hidden gems, so if you know someone who deserves recognition please let us know here.