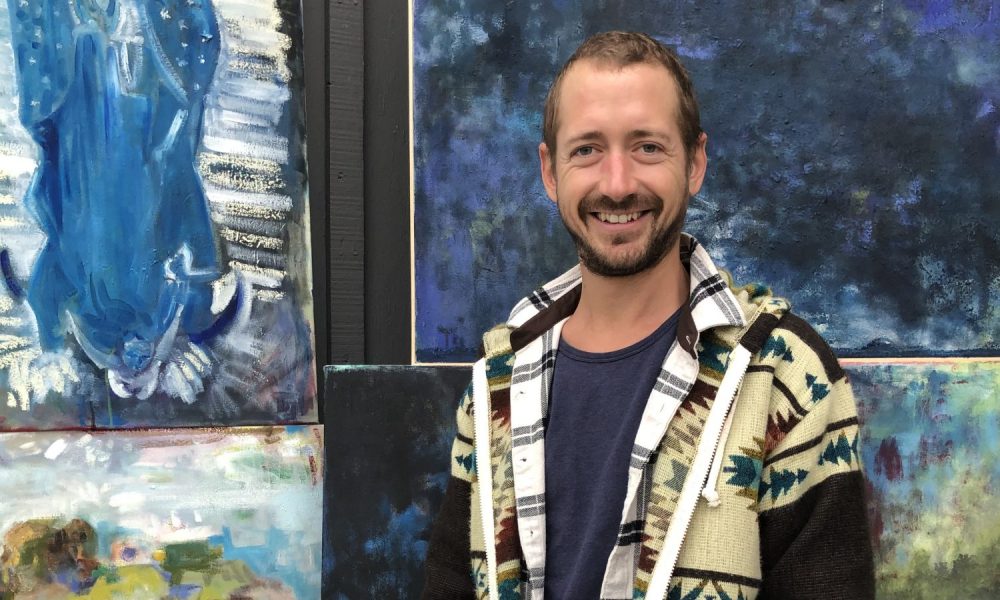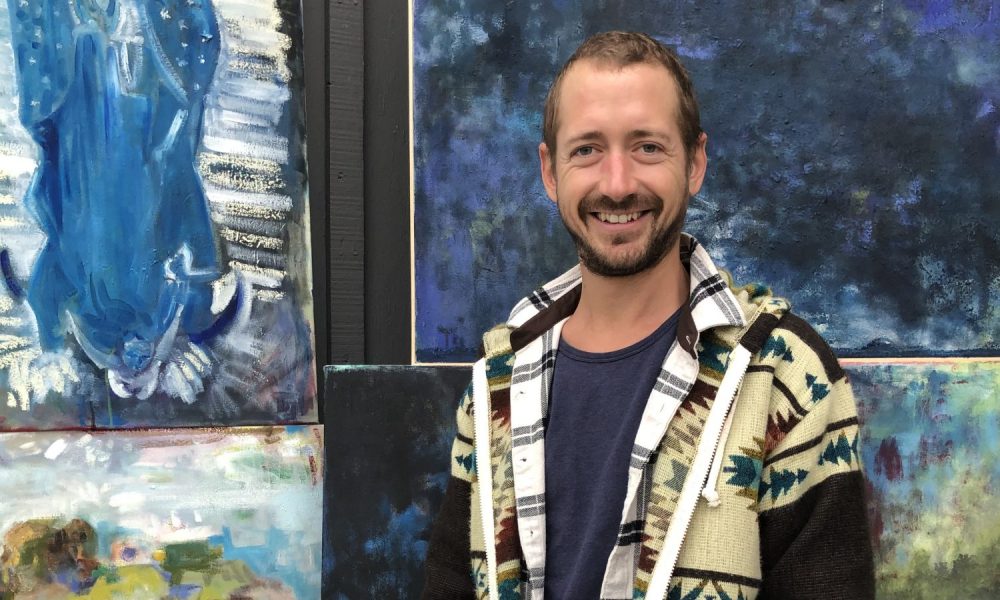 Today we'd like to introduce you to Taj Vaccarella .
Taj, please share your story with us. How did you get to where you are today?
I started painting, drawing and making sculptures at three years old. My parents were supportive and kept me fat with paint sets, easels, paper and canvases. They would bring me to museums where I attempted drawing copies of the great master's work. When I was sixteen I went to an open portfolio day at an art college in Baltimore during which the professors were not encouraging of me to apply. While there I saw a horrific, disturbing show of paintings which left me devastated and depressed and I resolved to abandon art. After two months of not making or engaging any art I was despondent and in bad mental shape.
That was the moment I realized just how powerful art can be. And that was the day I decided to commit to, not only being an artist, but to making work of an elevated energy with the purpose of uplifting my audience. That same year I sold a few works and realized that painting was a much better way to earn money than the restaurant job I was working so I went full on into that hustle. I majored in art at a non-art college and won some awards in group shows and hit a sort of personal ceiling in my mid-twenties. One of my best friends said "dude, you are supposed to live in California, trust me".
The idea really scared me as I'd never been to California before. I bought a one-way ticket to LA anyhow, got a van, drove up and down the coast and through Oregon for many months. I realized California really is a great place to be an artist. There really is no ceiling on what you can do and what can be accomplished here. Plus, it's expensive so there are lots of people with big money and, let's face it, we need people with deep pockets to buy if we hope to make big and new works.
Has it been a smooth road?
Of course it has not been a smooth road. There were so many moments where I thought I was about to "make it"; when I was involved in this or that high profile art or fashion show, full of taste makers and famous people only to come out having spent all my money and with no new prospects for my career. I've been down to my last five or twenty dollars many times. I've had to throw every bit of paper I had at rent or to make posters to hustle in the street. And it was awesome. It was just one faith jump after another. One day I filled my gas tank and thought "oh dang, I should check my bank balance". I checked it and the gas pump had stopped with 8 cents left in my account. The next day a major collector came to my studio and bought paintings totaling 20 thousand dollars!
I'd say dealing with difficult gallerists has been a major challenge; dealing with difficult collectors as well. I used to do commissions because I had to and people were so specific and insulting. But surely and steadily my collector base grew and I knew I could rely on them to keep me living, however modestly.
One of the biggest challenges presented itself when I was just finally starting to get established in Southern California: I fell in love with my now wife. She was in North Carolina and she was not going to move for me. So, long story short; I packed up and drove back East, we ended up moving all over the country for several years and attempting to start from zero everywhere we landed. fortunately, we made it back here and she is the best collaborator and supporter of all my projects. She now helps me in countless ways to keep my business running smoothly and sometimes she knows what I must do to finish the paintings even before I do. which is really cool.
We'd love to hear more about your art.
I am a painter. I live in the realm of the painter, which is a prismatic and hallucinogenic realm. In this realm anything can transform and the emanations from the natural world are overpowering. I feel able to see energy flows and I strive to recreate those kinds of experiences from nature on my canvas. I hope to offer a transportive place in which the viewer is free to flow through a piece and participate with it.
Is our city a good place to do what you do?
I feel that LA is a great city for artists once you figure out where to be. During my few months spent in Echo Park, Silver Lake and Altadena in my mid 20's i had so many fun, exciting and challenging collaborations. I was consistently impressed by the caliber of the artists I met. the competition is steep in LA and there is a lot of high-quality work being made as a result. Competition is great if you're an artist or skateboarder or whatever; it keeps us always upping our game and our hustle.
Unfortunately, I can't say the same for where I live in south Santa Barbara county. Artistically this has been one of the loneliest and hardest places I've lived. There are very few artists working at a high and forward level. the galleries are conservative and the community seems disjointed in some strange ways. The nature though, is why i stay around here. I love the natural beauty and I've found that, for myself, nature is more important than a thriving arts scene. I wish I could have both of course! I become unhealthy quickly in a city; I drink and smoke and my stress are high. I'm a country boy. BUT of all cities I've been to I think LA is the most livable. Paris is alright too.
Contact Info:
Suggest a story: VoyageLA is built on recommendations from the community; it's how we uncover hidden gems, so if you or someone you know deserves recognition please let us know here.