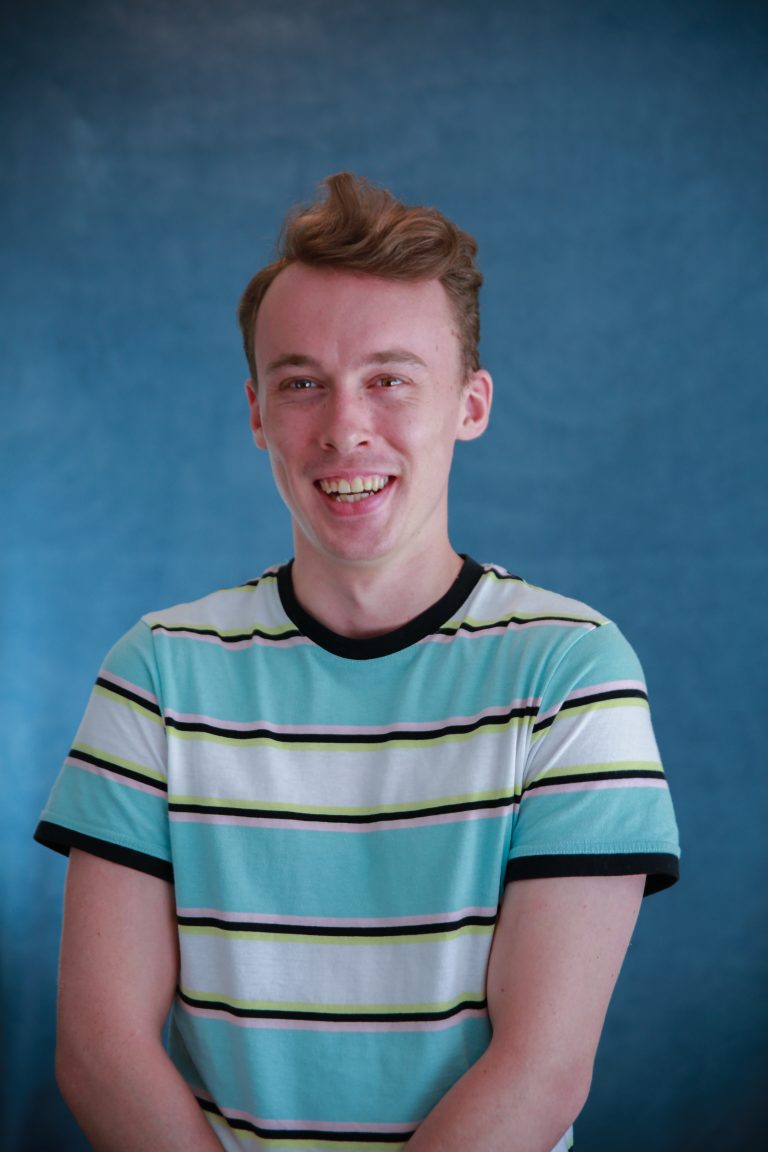 Today we'd like to introduce you to T.J. Norton.
So, before we jump into specific questions, why don't you give us some details about you and your story.
I was born and raised in Colorado. I'm a mountain boy at heart, but my creative calling pulled me toward the coast. My early years were colored–a bit darkly–by my dad's alcoholism and family dysfunction. Growing up was full of rage and rebellion. I tried to be a good kid for as long as it suited me, but whenever I felt the world confirmed my fear–that there was no one and nothing to be trusted–I retreated deeper into my mind.
I wanted to be anywhere but where I was, and anybody but myself. My life felt like a concrete casing. What I struggle to explain is the cracks of light that flooded into an otherwise lonely existence.
The light came from performing, creating, and expressing myself. I stumbled into piano and choir at six years old, and my life took an artistic turn. I fell in love with acting, musical theatre, improv comedy, poetry, playwriting. I mean ANYTHING that got me out of my head and into self-expression. I found friends who loved me for being a weirdo and loved to be silly and strange in exactly the way that I was. I was able to come to terms with my bisexuality and be an all-out weirdo. At some point through my early years and into high school, I decided that I had to make a career of self-expression because the alternative was bleak.
At the end of high school, I decided to go to college for Musical Theatre at The University of Northern Colorado. I also decided that picking up drugs and alcohol helped me stay out of my head. The next four years of college were astonishing. I found that I had immense success. Everyone loved the work that I did. They loved the plays that I wrote, the characters I played, the songs I sang, my improv, the plays I directed and I think they even loved me as a person. Here I found that nothing I did gave me the feeling of completeness. At the same time, my drinking and drug use spiraled out of control. Each success and each failure was followed by an epic binge of drinking, psychedelics and an all-out reckless tailspin.
I graduated in 2018 and moved to L.A. Hoping that I would find fulfillment in acting, writing and taking classes at the Groundlings (an improv school hears that I have geeked out about since my earliest days of watching SNL). Sadly, as amazing as all these experiences were, my hope was depleted. I was depleted. I couldn't go on like this. I had a job at a bar where I would black out every shift. I was a mess with all of my friends. I started losing people, and I refused to ask for help. I told myself I would quit every day and then I was there again doing the same exact thing. I felt completely insane.
I woke up after my last day of drinking…not remembering exactly what I had done. I just laid on the floor like a sad worm, and I was like…I can't keep doing this. Since that day, February 24, 2019, I've been sober. With a lot of hard work, my recovery has shaped my life into something more beautiful than I could have possibly imagined. All those years, the same cracks of light were still there. I just had to demolish some concrete. These days I am still pursuing acting, writing, comedy and creativity, but I don't ask it to fulfill my every need. I have a new sense of security that comes from being a compassionate, gentle, and accountable man.
I no longer create because I want to be someone else. I create because I love the person that I am.
What else should our readers know?
I would love to say that if you're struggling with addiction or drug abuse and you're reading this article…first of all congratulations. I can barely read an article sober. Secondly, don't be afraid to reach out for help. You're not the only one who's gone through what you're going through and you can get to the other side of it.
How do you think the industry will change over the next decade?
In terms of industry…like the creative industry? Hollywood? I don't know where it's going. Socially and politically, I hope it's becoming a progressive place where we include people, not because we feel like we have to, but because we know it's the right thing to do. Spiritually, I hope that people are open to projects that are creative, artistic and original. I don't know though. I'm just happy to be alive these days.
Contact Info:
Image Credit:
David Grapes for "Moritz Photo", Jack Mordhorst for TJ model photo and T.J. pic 1
Suggest a story: VoyageLA is built on recommendations from the community; it's how we uncover hidden gems, so if you or someone you know deserves recognition please let us know here.