Today we'd like to introduce you to Syreeta Brown.
Hi Syreeta, please kick things off for us with an introduction to yourself and your story.
I am an original "Valley Girl". I am the oldest of seven children. I grew up in the SF Valley in the '80s. I loved the music, the clothes, and the culture of the Valley during the '80s and '90s. I went to school with such an eclectic mix of kids. The Valley taught me early about appreciating culture. It truly represented America, the colorful!
Would you say it's been a smooth road, and if not what are some of the biggest challenges you've faced along the way?
Who has a "smooth" road? I grew up with a mother who was generous with her time, money, and home. Unfortunately, she had an addiction during a portion of my childhood. I had a rough childhood like many others, but I took my trauma to therapy so I could thrive as an adult. I was a child with undiagnosed ADHD, so I struggled privately with it until I was diagnosed in my 30s. I was working on my degree, struggling in my marriage, and raising three children. I was the epitome of "distressed". ADHD and creativity can be a powerful gift or a complete disaster without management. Blessedly my mother sent me to church faithfully every Sunday. My belief in God is the core of everything I do and how I treat my earth roommates and the planet. My spirituality directs all my personal and professional movement. My mama died recently, November 2021. Her death has been heavy on my heart. I did shadow work with her, but her death and a few medical issues left me unable to move until recently. I was unable to dance, write, or breathe comfortably. Blessedly, struggles are the beauty of life. Truly processing and learning the lessons of my trials have saved me emotionally and mentally. I am allowing myself to grieve for my mother and the changes in my body.
Thanks for sharing that. So, maybe next you can tell us a bit more about your work?
Here is where you will have to keep up. My professional shenanigans are many, but I do not apologize. As I mentioned, I have ADHD, and I'm outrageously creative. What sets me apart is my ADHD and my creativity colliding into beautiful entrepreneurial endeavors. I am a professional Dancer/Choreographer, Author, Coach, and Aging & End of Life Doula. Although my professional adventures seem drastically different, they are an extension of my upbringing, my creativity, and I who am personally. I've known from an early age that words have power. We can feed life into someone or take it away. Words can empower, heal, mend, and bring joy and laughter, but they can also destroy and kill the spirit. I am mindful of this truth when I'm serving professionally.
My Dance Life -I trained in classical pointe ballet, which led to other styles of dance-African, jazz, tap, Bollywood, Polynesian, lyrical, and contemporary. I never felt like I belonged anywhere until I walked into a dance studio. The owner, Patsy Sabline, took a chance on me and changed my whole life. I took everything inside of me and put it in movement. I had planned a long career as a professional dancer and writer, but my dance was derailed by an injury. I have taught and danced for multiple dance companies, studios, Los Angeles WNBA Sparks, and privately owned a dance studio. Dancing is a major part of my ministry/serving. Recently I have been focused on combining my dance and coaching. I have created H.I.M., which is an acronym for Healing Intimacy Movement and Dancing For Dementia. It is exactly as it reads. I am dedicated to movement and touch for healing-whether in a relationship, building intimacy, personal confidence, healing intimate breaches, and/or past abuse. My primitive movement class is to support my clients to sit free in their own skin. The dancing for dementia will be dedicated to caregivers and loved ones who struggle with dementia. The classes will be restorative-highly focused on mindfulness and gentle movements. I am currently finishing my yoga certification. I am teaching when I travel, and when my body allows.
My Coaching Life-My coaching is eclectic just like my writing. I don't believe that you must have one niche. I have many superpowers. While pursuing my psychology degree, I discovered Life Coaching. Although I graduated, I decided that coaching was a natural path for me. I pursued additional certifications and training specialties and became a whole-person-centered Coach. My clients range from behavioral management with children, parent coaching, ADHD organization and management, sex/intimacy/relationship/dating, and college and career transitions to my end-of-life doula work. Although my coach specialties seem drastically different, they are all connected. Currently, my doula work and relationship coaching have been more of my focus. Being with someone as they transition is a painful but powerful gift. We enter the world under someone else's terms but when we die, we should have the opportunity to have a "good death" if possible, under our own terms.
My Writing Life-I have been writing since I was a child. I am a 3x self-published author. My first published work is Burn Thursday, "Poetry, Playlist, and Prayers For Healing", and my second is "Sex & Intimacy: 365 To Unscrew Your Intimate Life. Both are adult genres. My third book is a children's book, My Body Is An Instrument For Dance, co-authored with my husband, Segun. Our children's books are focused on bringing cultural awareness, mental health wellness, and movement to children globally. The genre I would like to focus on is romance. I am a hardcore romantic!
Because I want to write with creative freedom, I started my own publishing company, Deep Sigh Publications. I pray that my publishing venture will nurture other creatives like myself!
My Nonprofit Mission Life– I am the Founder and President of a 501©3 Nonprofit, Shake To Life Center. The full circle of human success does not happen until you pay it forward. Our mission is to promote self-sufficiency, self-efficacy, and self-empowerment globally through donation-based health and wellness, arts and educational programs, college and career resources, and hands-on personal and professional life skills. We are a new organization that started during COVID. We are taking baby steps. I prefer serving quietly but decided that having public support would be globally more effective. Right now, we are focused on backpack fundraisers and distributing educational materials to Belize and Nigeria.
We'd love to hear about any fond memories you have from when you were growing up?
My favorite memories are tied to my childhood Saturday mornings. I would wake up to my mother singing and playing music. I would dance around the living room with my siblings and then watch telethons for children in Africa.
These memories sum up who I am today-listening to my mother taught me how to start my day positively and introduced me to music. Watching the children inspired me to be mindful at an early age and to serve others. My heart led me on my first mission-based trip to Belize in 2019 and later to Africa in 2021. I am filled with gratitude to fulfil a childhood purpose and dream. As I was planning my trip to Africa, I met my husband, Segun, whom I now write and coach with.
Last, dancing in the living room with my siblings just always reminds me of being child-like and free.
I'm collecting hugs and love, not souvenirs!
Contact Info: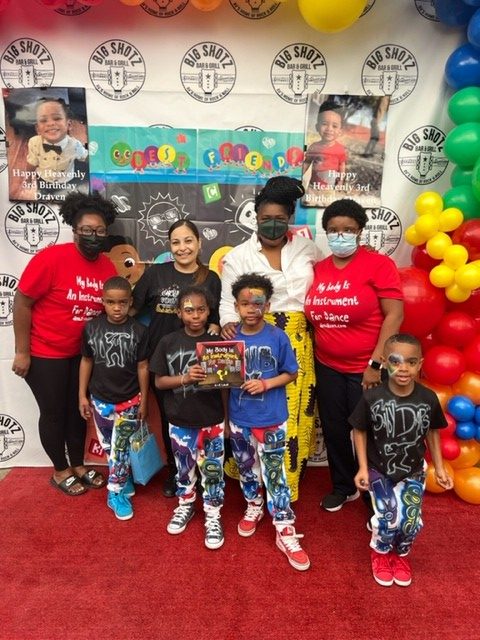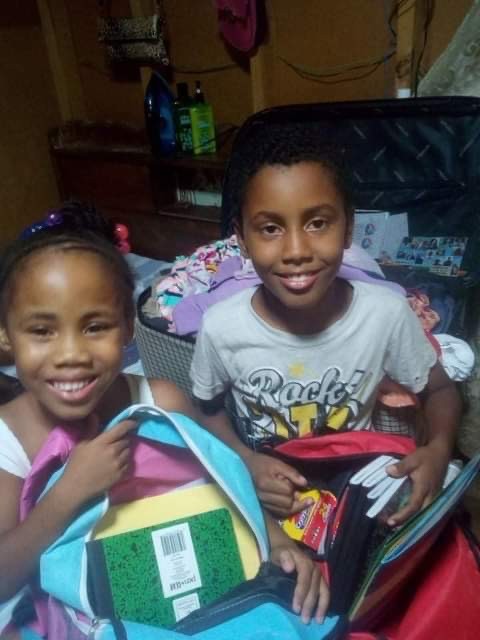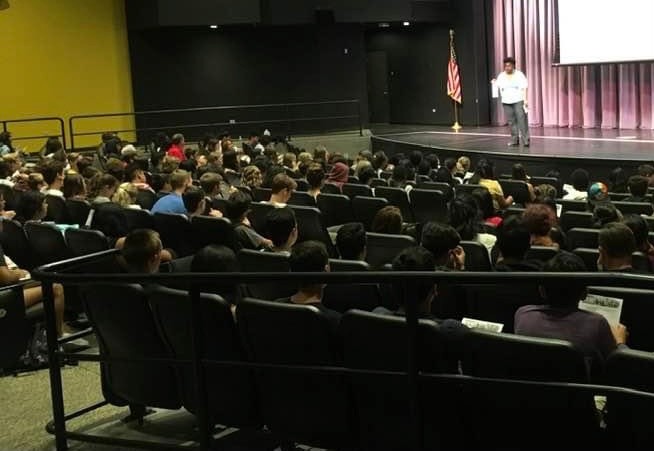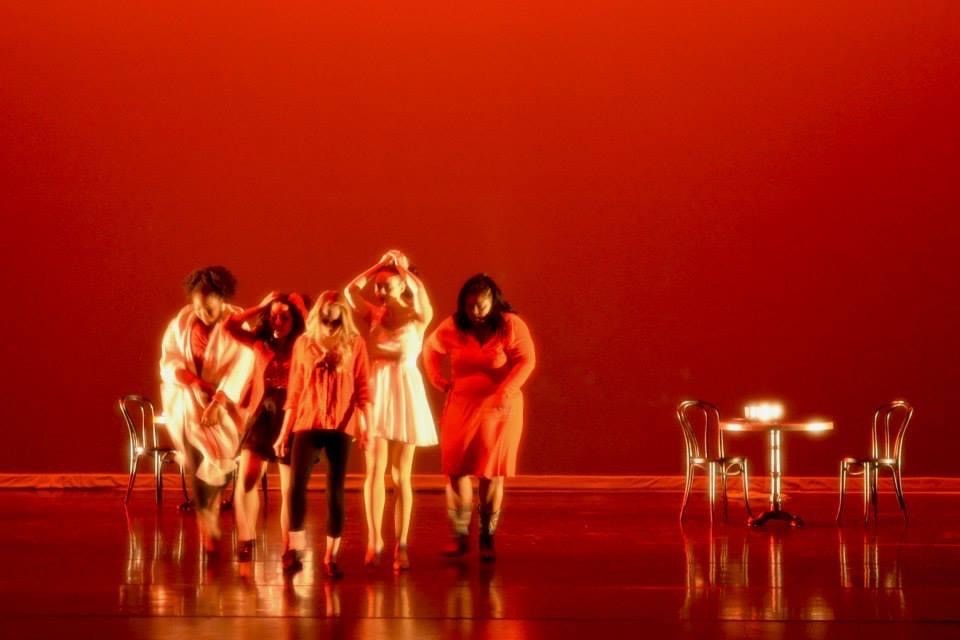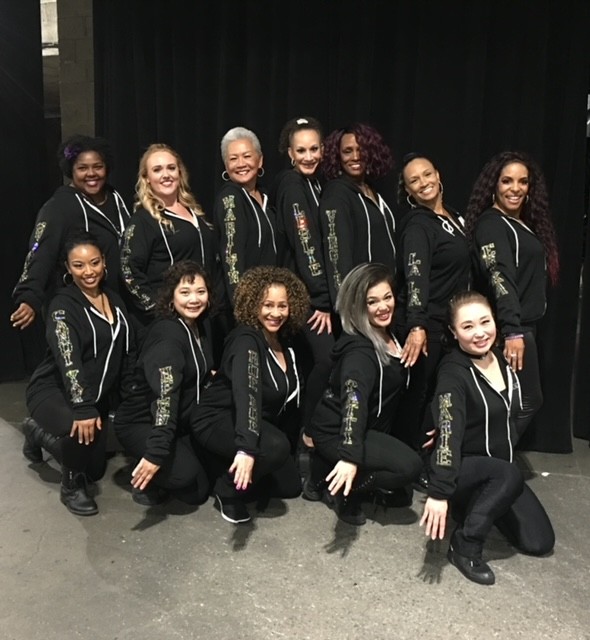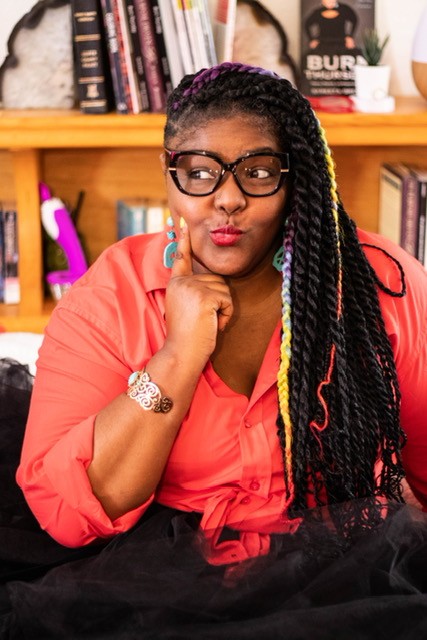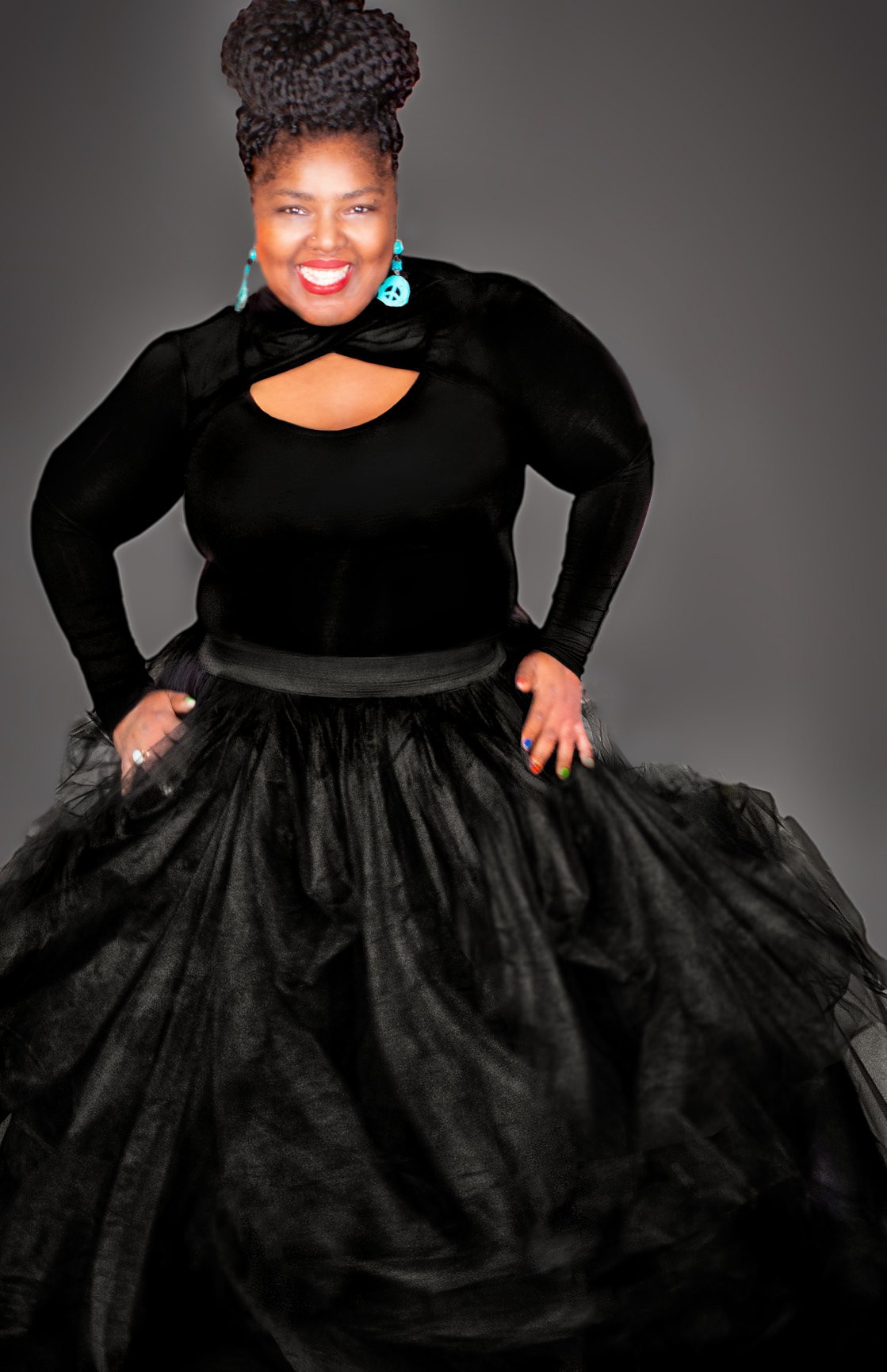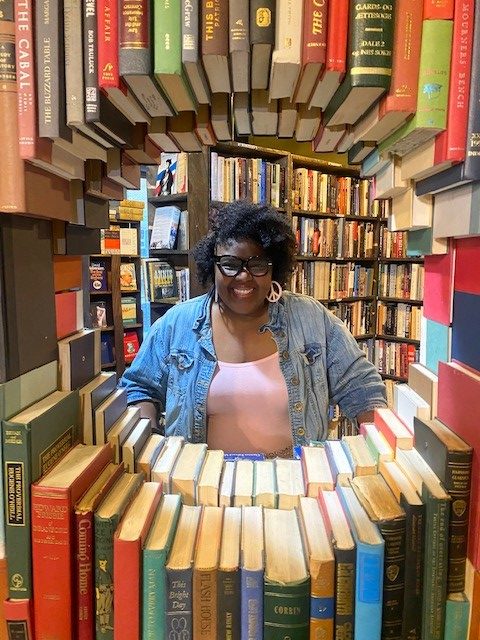 Image Credits
Jay Jones Dan Benson Victoria & Lamont Roberson Porsche Jones Bobbi Tiso Isreal Lawal Otis Brown-Benson
Suggest a Story:
 VoyageLA is built on recommendations from the community; it's how we uncover hidden gems, so if you or someone you know deserves recognition please let us know 
here.