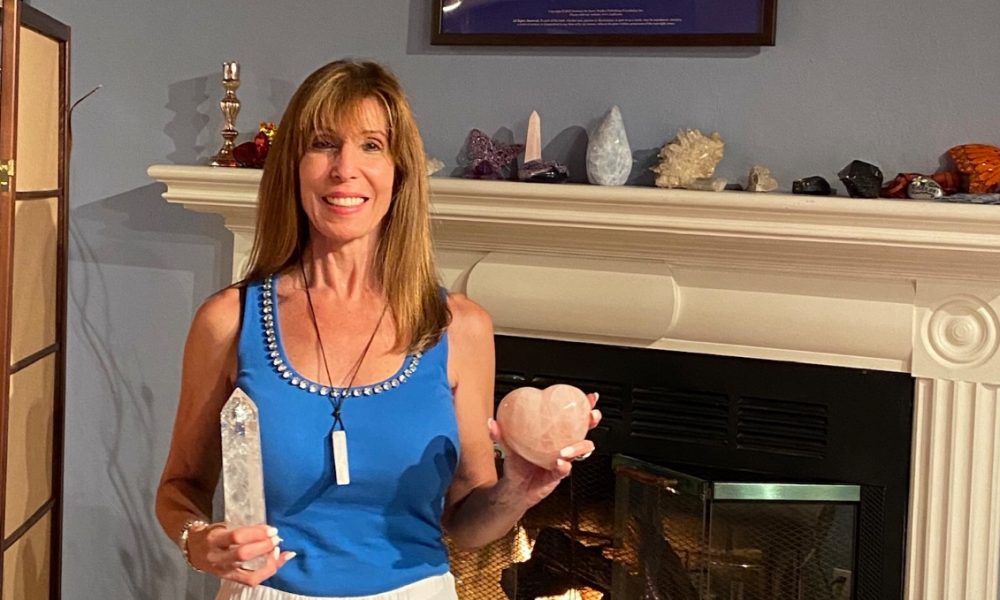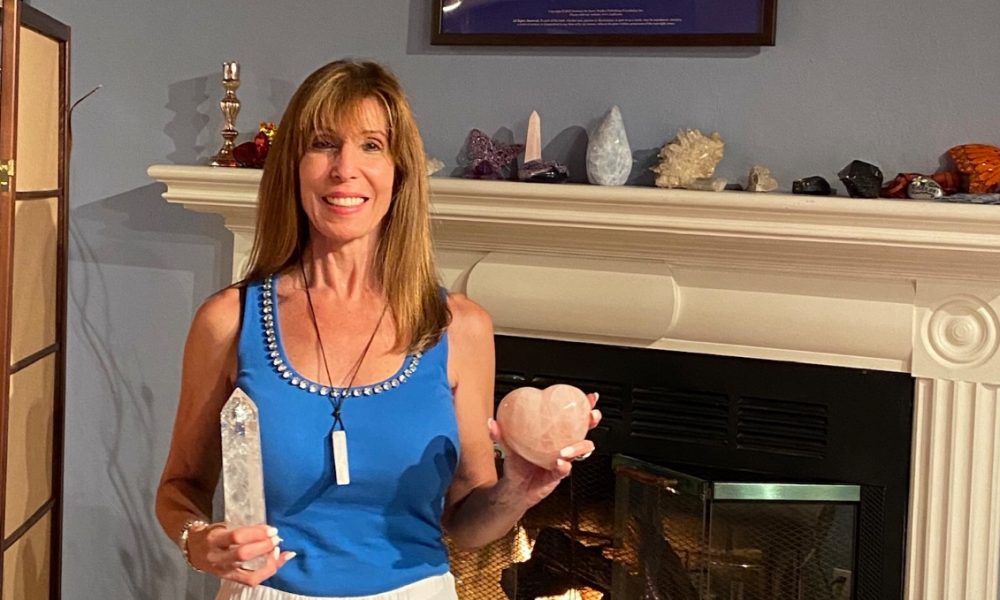 Alright, so thank you so much for sharing your story and insight with our readers. To kick things off, can you tell us a bit about how you got started?
I was born and raised in Brooklyn, NY. My grandparents immigrated from Odessa, Russia in the 1920's and were Orthodox Jews. When I was young, I spent most of my weekends with them. During that time I witnessed them praying two times a day during the Sabbath. When I was with them, most of the time I could feel this presence, a very loving energy and bright light in the household. Of course, being so young I couldn't explain this feeling, but I knew it was very loving and powerful. I didn't ask anyone about this, not my parents or grandparents, but I keep asking myself, "What IS that?" When I became a teenager, one of my mom's best friends was studying astrology. I quickly took an interest in it and I would read all about it. As a matter of fact, I would read my horoscope daily and found the insights to be quite interesting. I was also very fascinated with astronomy. What was out there? Was it more than just the stars and the planets? Then, in my twenties I became curious about spiritual teachings—why are we here, is there more to life and I knew things without being taught about them… How is that possible? I heard about the concept of past lives.
Around that time, I started having memories of a past life as a crystal therapist in ancient Egypt and a few years later, I met a crystal therapist and Shaman. A coincidence? I don't think so. I was always very drawn to crystals. We would have many conversations about energy healing, crystals and life. I became her student and I became a certified crystal practitioner. She then encouraged me to become a Reiki Master. By the way, this is when I realized that the energy I felt in my grandparent's home was God or Source energy. That loving, caring and strong feeling was God!
During a visit with one of my healthcare practitioners, she asked me if she could sweep me. Sweep me? I thought to myself, whaaat? You're going to get a broom? She explained that our aura, the bio-electromagnetic field that surrounds our body collects dirty energy and that "sweeping" is very beneficial because when the dirty energy accumulates in the aura and it is not cleared out, it eventually moves into the physical body and that is when illness and disease begins. I thought, ok, why not. I found it to be so profound that I absolutely had to learn this modality of Pranic Healing.
That's when, in 2012, I was introduced to my Level One instructor who then introduced me to Master Stephen Co, a direct disciple of Grandmaster Choa Kok Sui, the modern founder of Pranic Healing. It is then that I began my study course with Master Co which led me to become a Certified Associate Pranic Healer. I am also a Pranic Healing Intro Leader where I hold Zoom meetings every Monday night to teach the basics of Pranic Healing. I have also conducted many workshops with a team of three other Pranic Healers where I talked about relationship healing with the use of energetic techniques and how these techniques help to create more loving relationships. In my private practice, I specialize in the reduction of stress and anxiety, insomnia, eating disorders, release of fears and phobias, release of negative thinking patterns and emotions and relationship healing.
Can you talk to us a bit about the challenges and lessons you've learned along the way. Looking back would you say it's been easy or smooth in retrospect?
The road has not exactly been a smooth one. When I started to learn about these esoteric studies in the 1980's it was not widely accepted that these modalities can actually assist the body's innate ability to heal itself. Crystals and the use of "energy" were looked upon as woo-woo and airy fairy. It was hard to convince people that healing can be achieved this way. Taking medication was easier even with the side effects. I knew that eventually people would start to turn to alternative methods of healing. I also had the evidence of my teachers' successful businesses that kept me going and to not give up. Now Reiki is used in hospitals and clinics as a recognized form of healing.
Thanks – so what else should our readers know about The Vibrational Healing Therapies Place?
I have been a Certified Crystal Practitioner and Reiki Master in the Los Angeles area for over 25 years. I am also a Certified Associate Pranic Healer. In addition to these healing modalities, I incorporate Aromatherapy and some Sound Therapy in my sessions. What sets me apart from other healers is that I provide a total care experience which includes the healing session in addition to a level of personal care that many businesses who provide healing services do not offer such as 1) personal intake sessIon either in my office or over Zoom that creates a foundational relationship between myself and reviewing the intake forms that I have my clients complete; we then discuss a game plan for healing, which modalities to use, how many sessions, etc. 2) post-session I provide a free-of–charge followup call the next day; 3) I also make myself available in-between sessions to answer questions or if an emergency mini-session is needed because sometimes a client is continuing to release dirty energy (physically and emotionally) and they need a 15-minute tune-up, which I also offer at no-charge. These sessions are done remotely where I am in my healing space and my client is at home. Reiki and Pranic Healing can be done remotely also known as distant healings. I do mainly distant healings during this time of COVID. I'm most proud of the fact that I have built a successful business based on trust, integrity and empathy for my clients and seeing that my clients have healed and changed their lives for the better.
Can you talk to us a bit about happiness and what makes you happy?
I love seeing that my clients have healed and have been able to create a life that they love. When they tell me that they have a better relationship with their spouse, that they have been able to change their negative thinking to a more positive one and they see the results of that by what they are manifesting in their lives or that they can better manage their emotions, I feel blessed to be able to be of service. Spending time with my family and friends and strengthening those bonds are extremely important to me and that brings me lots of joy. Oh, and I love music. Just listening to music when I get ready in the morning makes me happy. Also, travel excites me. Visiting other countries and learning about other cultures helps me to recognize that even though the cultures are different in some traditions or food we eat, we really are all the same. We want the same things, love, happiness, health and peace of mind.
Pricing:
$150.00 – crystal therapy and Pranic healing
$150.00 – crystal therapy and Pranic healing
$225,00 crystal reiki combo
Contact Info:
Email: healingtherapiesplace@gmail.com
Website: vibrational-healing-therapies.com
Instagram: healer825
Facebook: The Vibrational Healing Therapies Place
Twitter: lovesonlyrule
Suggest a Story:
 VoyageLA is built on recommendations from the community; it's how we uncover hidden gems, so if you or someone you know deserves recognition please let us know 
here.