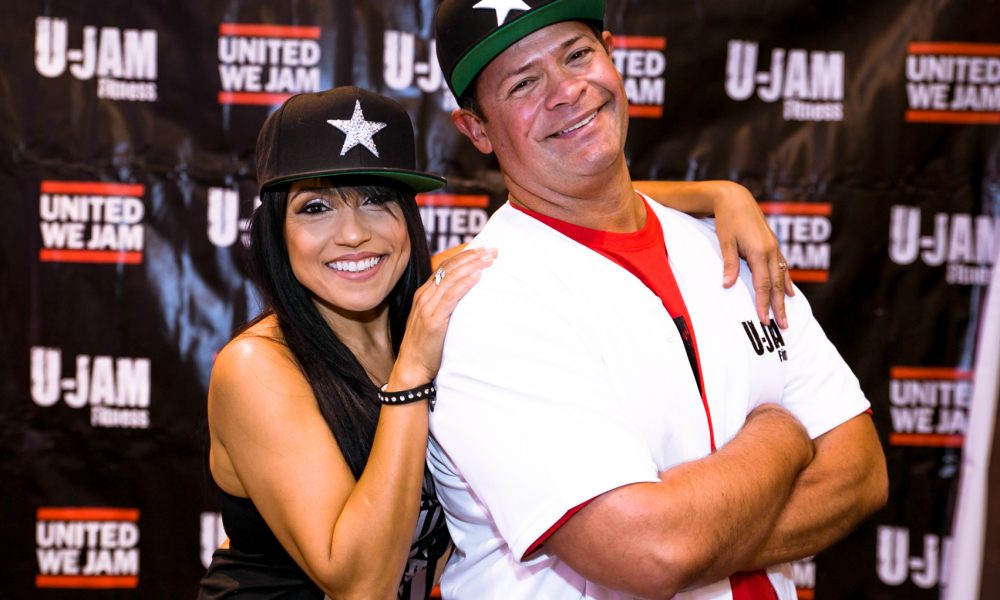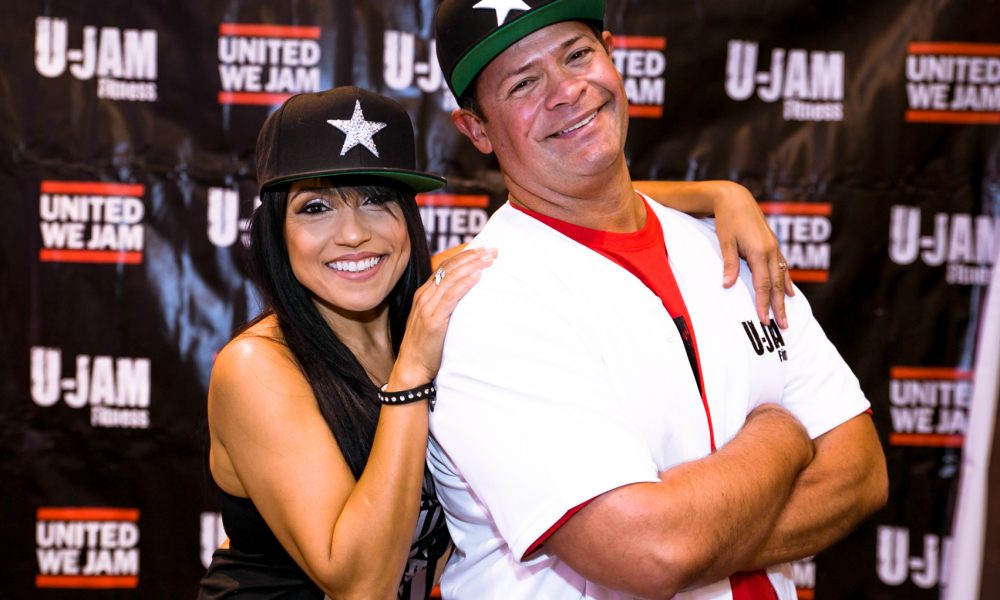 Today we'd like to introduce you to Susy and Matt Marks.
A San Jose native, Susy C. has been dancing since she was eight years old when she fell in love with performing and music. She took a short break from her love of dancing in the studio and became a Song Girl for Andrew Hill High School. This break from studio dancing helped Susy discover her passion for creating choreography.
After high school, Susy was back in the studio hardcore, working under Fran Atlas of Atlas School of Dance in San Jose. Fran took Susy and other select dancers to Los Angeles and introduced them to a whole new world of dance.
At the age of twenty-two, Susy decided to pack her bags and pursue her passion in Los Angeles where she continued her training with some of the industry's best choreographers. Just when Susy's professional dance career was seeing light, it was shortened by numerous knee injuries.
A few years later, Susy relocated back to her hometown of San Jose. Although fitness had always been a part of her daily regimen, she started to take a liking to cardio kickboxing. She became an instructor and began implementing her own choreography.
In 2007, Susy became one of the first Zumba® Master Trainers for Northern California and certified hundreds of new fitness instructors. Within a few months, she started creating her own fun choreography, which quickly caught on fire and was desired by local instructors. Her fresh moves and custom music packed the house every week.
After over twenty years of dance training and ten years in the fitness industry, Susy was inspired to create a cardio fitness program with easy-to-follow dance steps, driven by all genres of music and adrenaline-filled beats. Her goal was to attract all ages and all levels of fitness by giving them an intense workout in a fun and energetic environment.
In 2009, Susy's combination of world rhythms with an urban flavor was put to the test. She held her first workshop, ChoreoJam, and it was a huge success with over forty instructors in attendance. The same year, she held ChoreoJam II in three different locations all over Northern California. Over 120 instructors left the workshops having learned new original routines.
Shortly after these workshops, Susy realized the high demand for her choreography all over the San Francisco Bay Area. In January 2010, she launched U-Jam Fitness®. Her philosophy is: It's more than a fitness class. It's an experience! She is proud to have created a fitness program that focuses on her students enjoying the class and forgetting that they are working out. Before they know it, students are walking out of the class having burned over 700 calories! Join one of U-Jam's classes and you'll hear all the new students exclaim how they've never sweat so much in a group fitness class before!
Matt aka "DJ Makaio," is from San Jose/Santa Clara, CA. He grew up playing various sports, with baseball on the top of his list, helping pave his way through San Jose City College and Loyola Marymount University in Los Angeles.
Matt started his DJ career in 1984, with longtime friend, Ken Alarcon, as they put together cassette mixes (remember the double cassettes?). The turntables, mixer and microphone were quick to follow, as the two practiced their skills daily. Within a short time, Ken and Matt were DJing every high school dance at Santa Clara High, including some neighboring city high schools.
The timing was key for the two DJs, as the birth of turntable scratching and mixing was gaining momentum in the United States, with artists, such as Run D.M.C./Jam Master Jay, LL Cool J, Whodini, Soul Sonic Force and others.
Matt's musical influence goes back to his dad's doo-wop, golden oldies and Elvis Presley 8-Tracks and albums, as he listened to those frequently. The disco and funk eras were a huge influence, as Matt frequented a local roller-skating rink, Skateworld, in Santa Clara.
DJing was on hold through college, as baseball was a "full-time job," but Matt returned to San Jose to DJ at local nightclub, San Jose Live, in 1995, as well as teach 6th, 7th, and 8th grade science at Holy Family (San Jose) and coach baseball at Santa Clara University. In 1996, Matt fell into the sales and marketing fields as the hi-tech boom hit the Silicon Valley. He ended up working for 17 years in these fields, while still DJing various events, from weddings to corporate to bar mitzvahs.
Matt met Susy C in 2007 and they hit the road with her choreo and his newly-learned DJ remixing style…and it has been a great collaboration ever since.
The name, "DJ Makaio," was given to him from a Samoan friend, while DJing a Samoan wedding. He wasn't going to argue with a big island brotha on that!
Has it been a smooth road?
No way! From different personalities, to HR, to legal, this has been a lot more than just choreography, music and fitness. Amidst the fun, energetic program we've developed, we have been through ups and downs of the business life, struggling to try and make every person happy. We soon found out that goal was not realistic. To put your work out there is terrifying, knowing you are submitting yourself to criticism. As the company grows, the demands also do. We are blessed to have an incredible team to help keep up with the growing demands of work: technology, marketing, sales and large events. To know that U-Jam Fitness is growing every year and seeing the beautiful faces in videos and pictures of students and instructors from different areas in LA, as well as different countries, helps keep us alive in the soul.
We'd love to hear more about your business.
U-Jam Fitness® is an athletic urban dance fitness workout that combines dance and high energy music for a workout that is bound to get your heart rate up, your body moving, and make you work up a sweat — all while having FUN!
Creators Susy C. and Matt Marks launched U-Jam Fitness in January 2010. By uniting world beats with urban rhythm, U-Jam Fitness® has quickly taken the dance fitness craze by storm.
U-Jam is more than a fitness class: it's an exhilarating experience that makes you forget you're working out, seeing students walk out of every class dripping in sweat and glowing with smiles. U-Jam has cultivated a social environment where students feel a sense of community and belonging.
Besides making exercising fun, U-Jam believes that dance should be approachable and easy-to-follow, no matter what level you are! Susy C., has developed choreography that is fun and creative, yet easy to follow. Matt (aka DJ Makaio) brings the funky world beats that bring the party to the dance floor.
U-Jam Fitness® is a program for all ages and fitness levels. We invite you to check out a class for yourself and you'll see every student have a great time while working up a sweat. You will be addicted after your first class.
We are most proud of what really sets us apart: the community aspect! By making the students the stars, our instructors are very attentive and unique. The "U-Jam Nation" comes in different sizes, dance backgrounds and culture. We teach and preach love and acceptance for all. Sounds like a Grateful Dead following, right? Well…it is a culture that has blossomed around the world and, for the most part, people feel "freedom" in class, as they come to let loose…let all the troubles sweat right off.
Is our city a good place to do what you do?
Yes. With millions in the vicinity, hip-hop dance fitness is definitely a great place to breed a company, like U-Jam Fitness. Starting out in the fitness world the huge area of SoCal has a ton of great benefits, besides the obvious fitness: you can build relationships and communities of all sorts, depending on the direction one would like to take. SoCal is so culturally-diverse, the world of business is yours to gain.
Contact Info: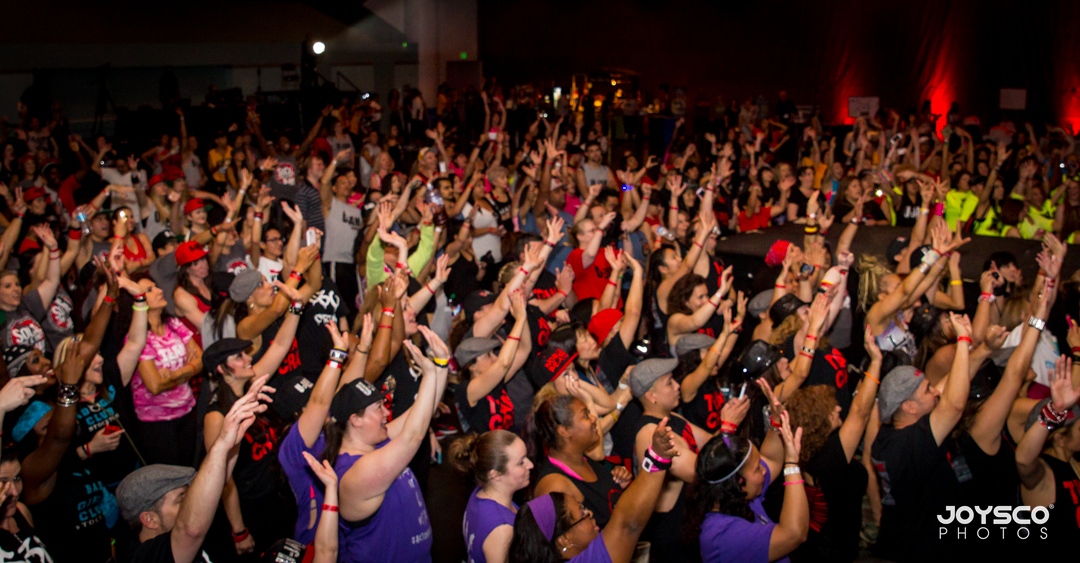 Image Credit:
Joysco
Getting in touch: VoyageLA is built on recommendations from the community; it's how we uncover hidden gems, so if you know someone who deserves recognition please let us know here.