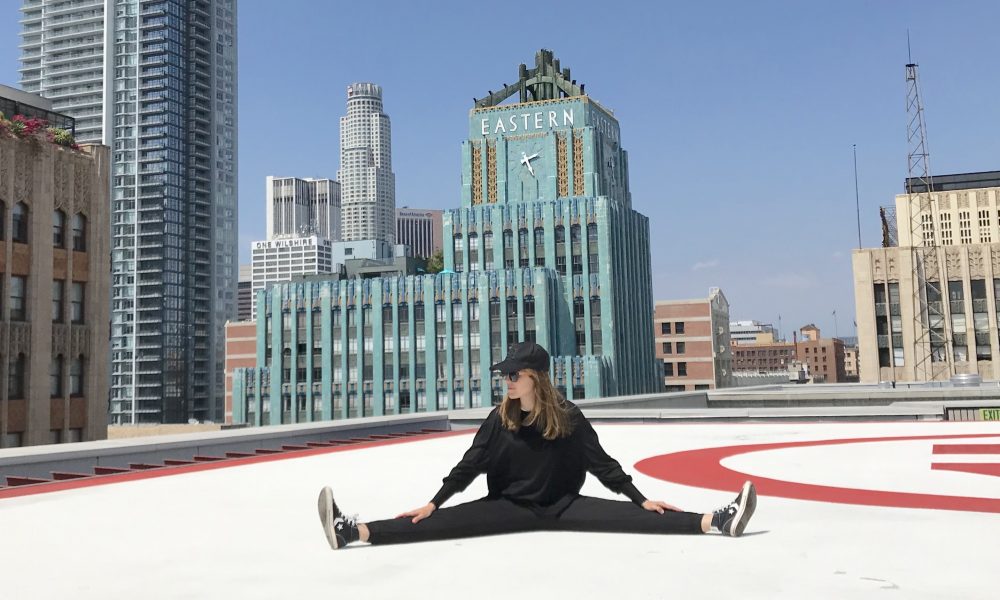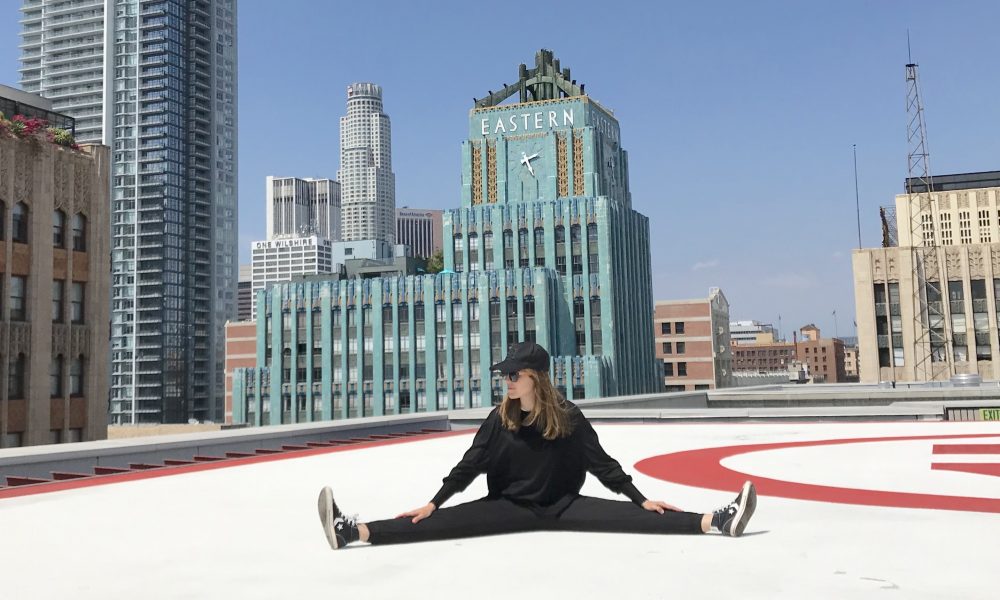 Today we'd like to introduce you to Susana Hornil.
Susana, please share your story with us. How did you get to where you are today?
Trying to be an blatantly bold filmmaker, I became an accidental entrepreneur. The irony is, I never dared to fathom that I would ever be a filmmaker, let alone an entrepreneur.
I started college with 15-year-old and to be honest, I didn't know what the heck to do with my life. I grew up watching lot of films, writing lot of stories, producing and directing lot of plays, but just thinking about pursuing a successful career doing all that sounded completely far-fetched to me… especially living in an undeveloped country with limited opportunities like Venezuela and coming from a non-artistic household.
Despite never been forced by my family to study a particular career, I convinced myself to study Economics like my dad who I deeply admired. I felt as though I had to follow a sort of norm. Fast forward, I became a very successful but unhappy economist. A shell. And I didn't like that. I wanted so much more from life. I was not going to settle for that ending…
Like any cliché novel or movie, I somehow was destined to be the "black sheep" of the family. As I grew older, my love for films and telling stories grew too, and I became more conscious of my passion than before. Creating, for me, was not only a desire but also a necessity. I spent a long time trying different options to be able to make the drastic change I needed so badly until I found out that being the daughter of a Cuban, I could legally live in the U.S. That was it. I would quit my secure and profitable job as an Economist to start from scratch an unpredictable career as a filmmaker in L.A., hell yes!
But I was afraid. Afraid of what? Well, I didn't want to be the black sheep of the family to start with. I didn't want to feel guilty for "throwing away" everything. It's not easy to leave your comfort zone, especially when you are really comfy and you're not a teenager anymore. Yes, you can feel that you're too old to do certain things and if you don't, then society is there to remind you. More especially when you're a woman and you're supposed to want babies and there's a ticking clock for that. Seriously people, do something more productive with your lives, watch David Attenborough's doc "A Life on Our Planet" and stop having so many kids. Adopt one or two instead.
Back to my story, I also had more tangible fears. I was emigrating all by myself to a new country, a country that was navigating the difficult transition from 2008 recession to recovery. I moved to L.A. without ever having visited it. I had no family there, no friends nor connections. It was a new city, a new industry, a new career, a different language, a different culture. I had zero entrepreneurial experience and zero professional filmmaking experience. I would use all my savings and I had a small financial muscle, no credit story nor collateral. I was a Latina woman dreaming to write, direct and produce in a Hollywood that was as white and male as ever.
I had enough reasons to be afraid, but I did it anyway. I quit my job. I moved to L.A. I changed my career and my entire life. It was about time.
I'm not going to say the following things to brag but to put things in perspective so you can understand my shock.
I graduated in the top 10 of my class, in one of the best business school in Italy, but that was completely irrelevant and useless here. I went back to school again to get a certificate in film and television from UCLA. While studying, I worked in Walt Disney Studios as a production intern in films like The Social Network, True Grit, The Muppets, and The Fighter, among others.
From being one of the youngest country managers of a transnational with more than 50 people under my belt, I became one of the oldest unpaid interns within the Studio. The experience was terrifying and painfully humbling. However, watching top producers already doing what I wanted to do had a profound effect on me. The powerlessness and inspiration I felt in that situation forever changed me. My heart told me (or maybe my ego): "You have to create your own opportunities as a filmmaker." And I listened and follow it relentlessly.
I come from a family of immigrants so dreaming is in my blood. My mom is from Cuba and my dad is from Denmark, both are my multicultural inspiration, and together with my closest friends, they have been the best encouragers.
I've sometimes wondered why I chose this route when others who might have been faced with the same roadblock would have reacted differently. I don't know. I just stepped out. Sort of on faith. Or maybe I chose this route because I'm not afraid of rejection or failure. If I flop, I get back up again and again. I'm constantly learning and improving. Or maybe I'm a bit crazy. Like many amazing people living in this city, chasing their dreams like me. And maybe that's why, after all I never felt entirely alone in L.A. I'm forever grateful just for being here. Trying. Here's where I would use the hashtag #keepshowingup hahaha…
We're always bombarded by how great it is to pursue your passion, etc – but we've spoken with enough people to know that it's not always easy. Overall, would you say things have been easy for you?
Nope, it's been a bumpy road. Moving here, changing my career and starting all over from scratch was a challenge. On top of that, this industry is hard for anyone. Being a filmmaker is hard for anyone. So being a woman, and a Latina one, makes things extra harder, but not impossible.
We'd love to hear more about your work and what you are currently focused on. What else should we know?
In 2011 I created my production company and down the road, I dragged my brother to join me, even though he lives far away in Paris. He is my rock. With Hornil Brothers Productions, we produce long and short forms of entertaining content for filmmakers, artists, studios, and brands. I love working with smart and cool people and the possibility of using my company, my voice and creativity to tell stories and somehow advocate for outsiders like me.
I decided to call my production company "Hornil Brothers Productions" not to sound pretentious but as an homage to my two brothers who mean the world to me. The youngest one died a few years ago, and this was a way to somehow make it part of something important in my life. We are based in L.A. and we specialize in videos, film and television production. I'm the founder, but I'm also an artist that started from the bottom wearing different hats so my approach to projects and clients is more passion-driven than profit-driven. Filmmaking it's all about which collaborators you luck into working with, so by making mistakes we developed the ability to create and spot strong stories and good people. We offer compelling forms and ways of telling these stories and bring them to life on a shoestring or multi-million-dollar budget.
Nowadays, I'm writing more than ever, and I can't wait to have the opportunity to direct my films and TV series. I keep dreaming, this never ends.
Has luck played a meaningful role in your life and business?
I believe that having a vision and will power to achieve that vision can help us shape our future. But when you have a friend working hard every day to barely make $40,000 a year, and then another one drinking in just a few hours the same $40,000 in a rare 1940 vintage Macallan whiskey, you definitely believe in luck. But what's luck? In my case, having Steven Spielberg as a mentor? Having Scott Rudin calling you because he loves your script? Getting David Boxerbaum as my agent after reading this interview? There are so many ways of being lucky. I could spend the whole day comparing myself with others and feeling more or less lucky, but like we have heard several times, the grass is always greener on the other side. We all have different path and it's better to compare ourselves to who we were in the past, not with others. I'm not a religious person, but instead of believing in luck I believe in something bigger than us, and I call it God. Wherever I am, is wherever I am meant to be. And I'm grateful because I'm here, doing what I love. I truly encourage people to be unapologetically themself, find your passion, dare to fail and learn how to recover fast!
Contact Info:
Website: www.susanahornil.com
Email: sh@hornilbp.com
Instagram: @susanahornil
Twitter: @susanahornil
Image Credit:
Yraima Martinez (image of me sitting in the rooftop)
Suggest a story: VoyageLA is built on recommendations from the community; it's how we uncover hidden gems, so if you or someone you know deserves recognition please let us know here.