Today we'd like to introduce you to Susan Peterson.
Thanks for sharing your story with us Susan. So, let's start at the beginning and we can move on from there.
I'm a type A personality, born with a desire to travel and a passion for reading and writing, so becoming a travel writer and speaker seemed like a natural fit. My last year of college was spent in Sweden where I studied; co-hosted a weekly, live radio broadcast; and traveled extensively to Switzerland, Germany, Italy, Paris, England, Tunisia, Israel, and other regions of the world.
A few months after, I came home I got married and soon after, had kids – three boys. My husband and I decided to homeschool them and so began another series of adventures. An important component to homeschooling, for me, was to take my kids out, exploring, so they could really understand not just the subjects we were studying, but the cultures, the people, and the places via hands-on, eyes-on interactions.
I needed a guidebook to know where to go. I went to bookstores to look for local guidebooks and found that most of them had hotels, hair salons and other places listed that I didn't care about. I just wanted to know where to go, what it would cost and what we would actually see and do there. Not finding a book that met my needs, I decided to write one.
But not just any guidebook. I wanted mine to be complete with all the information that I felt was necessary, without the (what I consider to be) extraneous places. I also decided that I would visit every place I put in the book because several other books in this genre seemed to have writing that simply regurgitated advertisements from the attraction, sans personal knowledge. I wanted my book to also be organized in an easy-to-read format, and to incorporate unique categories to cross-reference a particular place. Those four categories include an index by the name of the place, by city, by price, and by theme or topic.
The first edition of my book was 190 pages, self-published in May, 1995. A word (or more!) about self-publishing: I self-published because in four months time I had tenaciously visited all the places I was going to write about, wrote up each entry and wanted to get the book out before summer when it logically seemed that the majority of people would buy it to utilize on their vacations. I explored the places with my kids – what a great education for them! – and I could write, but I never could have published a book without my husband's expertise in computers and formatting.
We researched and found a local book printer and, since we were fronting the money, decided on a sum of money that if the book didn't sell, wouldn't break us.
I had the book in my hand in May and nowhere to sell it. I called my local Barnes and Noble and excitedly explained to a staff person that I had written a book and asked if they would be interested in selling it. The woman might have stifled a laugh, but she was friendly and helpful, giving me contact info for a local distributor. I called the distributor, signed a non-exclusive contract and a few weeks later walked into that same Barnes and Noble and saw my book on the shelf, with the cover facing outward. What a glorious moment!
I then called and spoke to buyers at Costco, Auto Club, museums, and most of the places listed in the book to ask them if they would be interested in selling the book, too. Many said "yes" and book sales became a reality.
Now what? Wanting more exposure and more sales, I contacted an editor of the Long Beach Press Telegram newspaper to see if they would write an article about me, something like local girl makes good. They said no, but asked if I would be interested in writing a weekly travel column? Yes!! I would! So, I did, for several years. I kept exploring places in Southern California, had a photographer visit those places for photos to be used alongside my write up, and enjoyed every moment, as did my kids. Early on in this process, a friend asked if I would speak to a MOPS (Mothers of Preschoolers) group about places to go. That started my speaking career.
I recently published the 11th edition of my book, all 850 pages of it! In the interim years, I have spoken to 30 – 40 groups a year, ranging from MOPS to homeschool conventions, PTA groups, Girl and Boy Scout conventions, and numerous other organizations and events. I have been featured several times on radio and TV, talking about the importance of going on field trips and outings with your kids; how to make the most of your time together; and exactly where to go in Southern California. I have also written weekly columns for the Los Angeles Times and several feature articles for parenting magazines. My family has explored all the big-name attractions in Southern California, like Disneyland, and all the smaller, less glamorous, yet fun and/or educational places to go, like the Orange County Dental Museum, where George Washington's teeth are showcased. Who knew?!
This is my life and I love it. My sons, who were my expert travel companions, also accompanied me to my speaking engagements, helping to sell my award-winning guidebook and accompanying journal that I wrote, as well as some other products. They all graduated from Cal State Long Beach. One went on to get his masters from Talbot Seminary, another got his PhD in Criminal Justice (at age 25), and another is currently traveling to military basis around the world teaching about sexual assault prevention. Each of them are public speakers, as well as writers (two of my sons also wrote books), and world travelers. It is exciting and rewarding to see passions being passed down from one generation to the next and multiplied.
I now have a one-year old grandson and am already taking him places, exposing him to the wonderful things to see and do in our world.
Great, so let's dig a little deeper into the story – has it been an easy path overall and if not, what were the challenges you've had to overcome?
There are some aspects of my journey that has been delightfully smooth – picking up the phone and connecting to people who truly want to help me. Also, the unfailing encouragement from my husband and other family members have been a huge boost and helped me carry on when I have felt discouraged, or tired.
Some of the struggles I've faced include ignorance – not knowing how to do something (the early years of the book were before the internet was popular, so it wasn't as easy to find resources as it is now); the uncertainty of if something will sell; and wanting to be a personable and motivating public speaker – not just someone with a book to sell.
Alright – so let's talk business. Tell us about Fun Places – what should we know?
I am an author and a speaker. My guidebook extensively and comprehensively covers where to go throughout Southern California. It is called Fun and Educational Places to go With Kids and Adults in Southern California, or just Fun Places, and it has won awards and acclaim. I think the book is the best one out on the market because I have visited all the attractions in the book and write about each one from a been-there-done-that, personal perspective and I write in a clear, detailed, yet engaging manner. I'm also a passionate, articulate and animated speaker who involves the audience with the message. Furthermore, I have written a journal for kids to write about what they've seen and done, fittingly called Fun Places Journal, plus a set of 168 questions called Candid Conversations (that I sell in a can) to promote conversation with kids (and adults) in the car, at the dinner table, etc. One question is "Who is your hero, and why?".
I'm proud that the book continues to be a best seller in its category; that I'm a sought after speaker because I absolutely love sharing about the importance of spending such family time together by going places together; that I'm asked now to speak on a variety of other subjects such as parenting, schooling, marriage, missions, etc.; and that our family is close – that we all still enjoy traveling together and, although we live scattered throughout the U.S, we call, text, and visit one another on a regular basis. That's success.
Several things set my company apart from others – the attention to detail, the personalization, and the knowledge that the things I share can change a family's interactions and lives.
Is there a characteristic or quality that you feel is essential to success?
Attention to detail is a key component, but I think the strongest quality is passion. I believe in what I'm writing and in what I'm saying as I speak. I emphatically want each reader and each audience member to understand the importance of taking their kids to see and interact with quality places, people and ideas, and to be with their kids during these times so they have shared experiences with which to build on the foundation of their relationship.
People are drawn to listening to speakers who are passionate because even if they don't agree with a speaker's content or message (though there isn't anything controversial about mine), they are at least riveted, and maybe entertained, by the style. And, I write like I speak! I rarely seek out speaking engagements – people network, find me, and ask me to speak.
Contact Info:
Website: funplaces.com
Phone: 562 867-5223
Email: susan@funplaces.com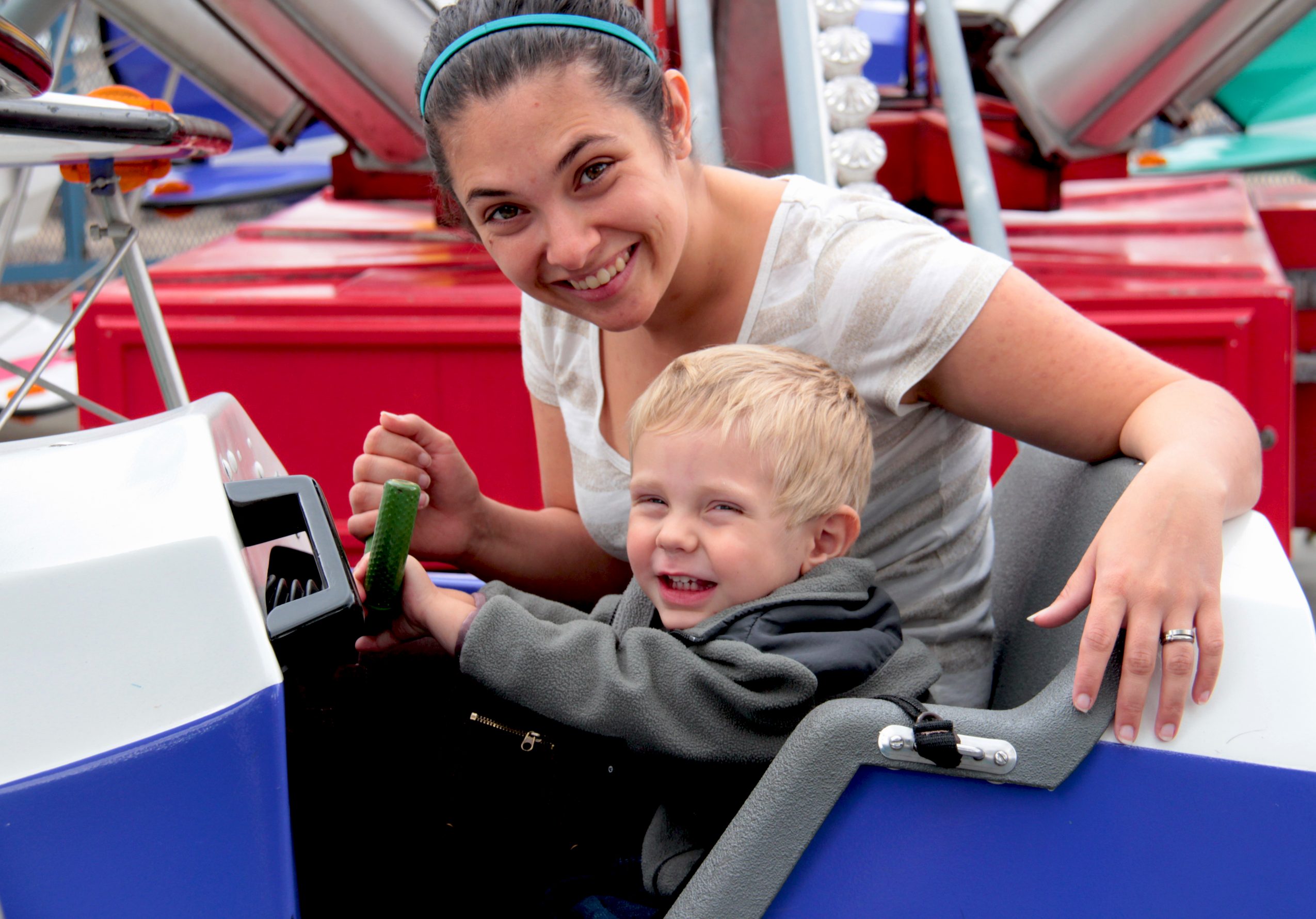 Getting in touch: VoyageLA is built on recommendations from the community; it's how we uncover hidden gems, so if you know someone who deserves recognition please let us know here.