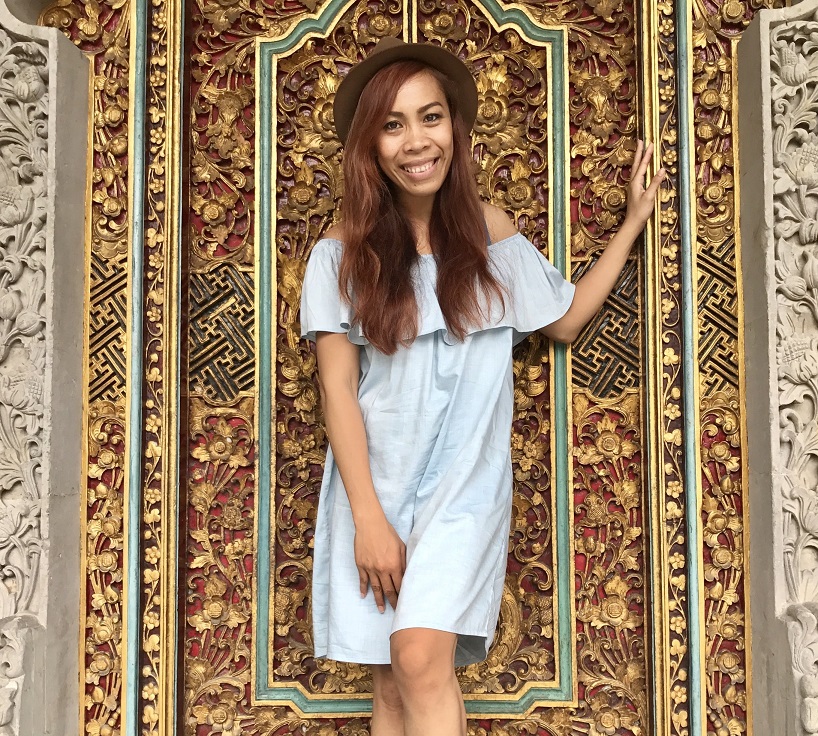 Today we'd like to introduce you to Susan Dietch.
So, before we jump into specific questions about the business, why don't you give us some details about you and your story.
I have come to realize that my brand and myself have the same tag-line, "Heart of the island, Soul of the city".
Growing up and loving American movies and seeing Los Angeles thru Movies I love (That's how I learned English), I never imagined, dreamed, or desired that I would live in America, nor end up married to an American man from Los Angeles. Not that I had any bad taste about any of this, but I love the country I am from and I really never thought I would live anywhere else, but this changed me, it pushed me to do something I never thought about doing, and I am happy I got here.
Before I moved to Los Angeles, I lived in Bali, Indonesia, where the lifestyle is, well let's say really different. I lived on an Island people dream of, my life and the lifestyle there was very relaxed. I ended up in Bali as it is a special island in Indonesia. I know this, as I was born on the Island of Java, one of the most densely populated islands in the world, rich with history, abundant resources and artistic heritage. Most people do not know that Indonesia is the largest archipelagic country in the world, and it offers everything wonderful from the blue oceans to high volcanic mountains and everything in between. It is a lush green place, with mysticism and kind people. A person could spend their entire life traveling all the 18,307 islands, and still never see them all. I am so blessed that my travels through the country I am from, and growing up with bags similar to what I now sell, has now given me insight to share what some Indonesians consider common and elevate these items for the people I am around where I live now. It's been an incredible experience and I am so happy to share Legra with the world.
I believe that my path is to create and sell beautiful things. From a young age, I was inspired and trained by my mother (my "Bunda") on how to run an independent Woman run business that focussed on local textile retail, wholesale and a traditional way village's do consignment. My Bunda, to this day, still owns her handcraft store. Later on, I gained further experience working as a retail manager for the Four Seasons Hotels & Resorts, refining my skills and taking on multiple properties across the globe.
After my time with the Four Seasons, I left to start my own consulting firm, where I built high-end businesses that helped provide many job opportunities in the neighboring communities. With my broader sales experience and the many opportunities offered by my retail, hospitality, and consulting expertise, I continue to create and manage Legra by creating and connecting teams of designers and artisans.
My intention as I continue to grow is to establish a business that can connect my two homes in Indonesia and the States, one that gives me a secure future and independence to live in LA with my husband David, and the second to give me the freedom to visit my family in Indonesia. Moreover, I had strived to create a business that would help support people and communities in my hometown and neighboring communities. With all my thoughts, prayers, dreams, passion, love and hard work, LEGRA was born.
We're always bombarded by how great it is to pursue your passion, etc – but we've spoken with enough people to know that it's not always easy. Overall, would you say things have been easy for you?
Life and business is never a smooth road but overall I am so blessed! Adapting to the U.S., its culture and just straight up different ways to run a business has had its challenges. My personal and number one problem is the language barrier, my husband says my English is good, but sometimes I'm not confident, especially in professional correspondence.
With business many things are definitely and completely different from my home country; One example are Return Policies (in Indonesia there are none, you buy it, you own it!). Here in the US, it is so different, and this is a concern all the time, so I strive to make the best product I can. Actually this policy drives me to give better customer service and provide my customers with the highest quality goods.
Another difference are the two opposing climates. I must always take into consideration and determine which natural materials can be used in order to withstand the weather in the United States. An example is how dry it is here, compared to the high humidity year round in Indonesia.
Another obstacle is International shipping where all products are made in Indonesia, not only does it require time but also matters of correspondence, I have to study international duties and custom laws, I have to know everything about shipping by air or sea, small or large scale because most of my business is Wholesale & Private Labels, so shipping often involves an importer & logistics companies that require accuracy in numbers, materials and so forth.
Lastly, I need patience as I want to grow my business faster, but there are costs to scaling a large business that are not just monetary but can entail legal knowledge and so many rules that are not the norm in Indonesia. I wish to build a business in the U.S. was as easy as what I was used to in the past, but I have learned so much working here and it has only made me and Legra stronger.
So yes unforeseen costs can be an obstacle, as the nature of the U.S. fashion industry has five seasons to design, and monthly drops, as well as sometimes even specialty to make. This puts a lot of pressure on a small business to prepare many samples sets every 3-4 months, not to mention the wages system and all the taxes between LA city, State taxes and federal. I often look at doing business in Indonesia and realize how uncomplicated it is in comparison to here in the U.S. So there is no short answer about business being easy, but I will continue to grow and learn, and I am proud that I can take on what I need here, and apply what I learn to make Legra better worldwide.
We'd love to hear more about your business.
Keeping the heart of the island in mind, we have created a selection of handcrafted goods using locally sourced materials to bring island soul to the city. Each product is carefully designed with natural materials including rattan, straw, sisal, bamboo, water hyacinth and leather. Most significantly, Legra features rattan at the core of each piece to showcase its products strength, diversity, and be able to showcase our brand as an eco-friendly resource in the fashion industry. Indonesia is the largest rattan producer in the world, so the material represents the culture's history.
Rattan bags are originally created in small villages throughout the islands before harmful plastic and mass-produced bags existed. With Legra, I aimed to bring attention and appreciation to the traditional craftsmanship behind all designs and share the stories of those weaving them.
Today, weaving is considered an outdated vocation in Indonesia. The craftsmanship is slowly disappearing. My artisans in their villages shared stories about how their children or their successors do not want to help continue the family business of weaving. The young generations think that weaving is not as cool and such an outdated vocation. More young people in Indonesia prefer something that they deem cooler, like interacting on social media with friends and working in big cities. Legra embraces the past and the present, by bringing social media and traditional media alike to showcase to the younger weavers talents and raise awareness through my brand.
Legra wants to show these young craftspeople of Indonesia how worldwide fashion influencers, celebrities, consumers, professional tastemakers and international media welcome their creations. There is a place in the market beyond their ideas of what and whom they are creating for.
I hope that I can educate and move these future craftspeople to continue their amazing legacy and impart excitement and a sense of being proud of their art. Legra wants to keep the momentum, and also challenges these young generations of artisans to open their minds and push their creative sensibilities to create something new, something even couture.
As an Indonesian woman, based both in Los Angeles and Bali, I know it gives Legra a competitive edge among our competitors with better quality, design, customization, competitive pricing and fast shipping to benefit the clients, all because Indonesians appreciate hard-working Indonesians. They see what I am doing by spreading the art of utilitarian crafts and products to the U.S. and beyond, and I know they are as proud as I am of where we are from. Too many people only know Bali, but I want to share the other part of Indonesia that are also amazingly beautiful like Java, Lombok, Raja Ampat and Komodo Island too.
Pricing:
Accessories and home goods styles range from $20 – $420
Contact Info:
Suggest a story: VoyageLA is built on recommendations from the community; it's how we uncover hidden gems, so if you or someone you know deserves recognition please let us know here.