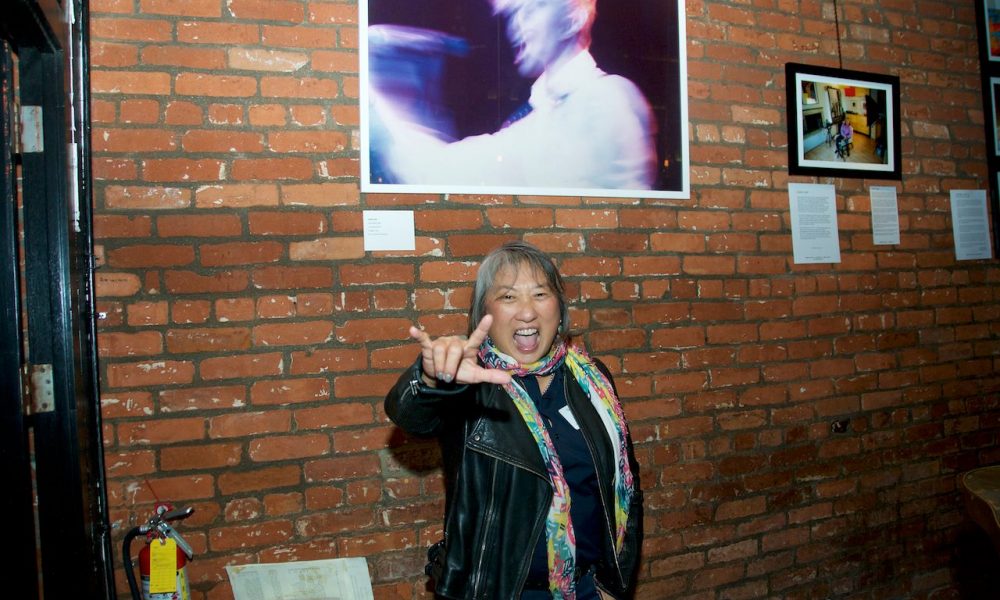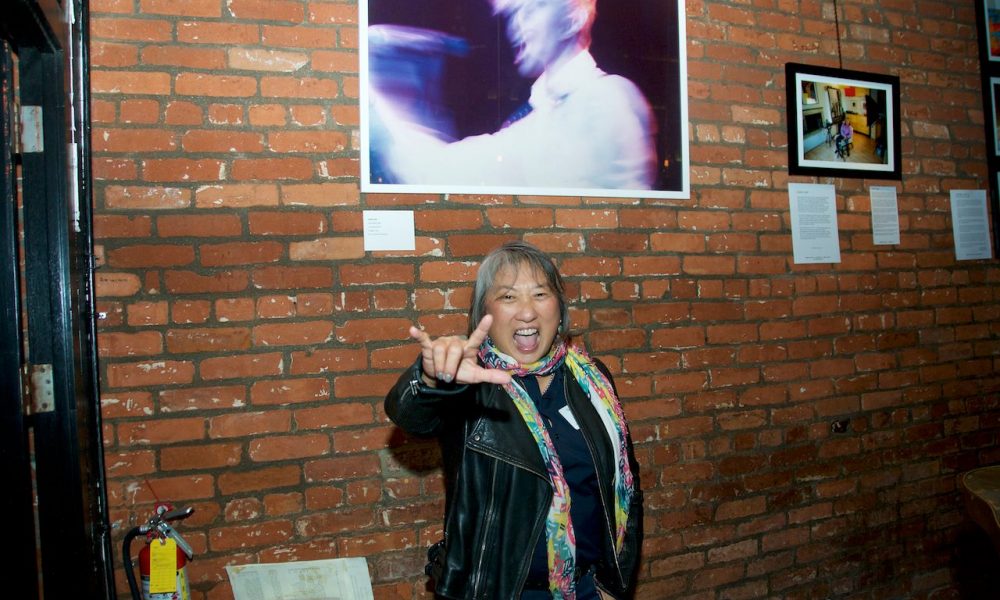 Today we'd like to introduce you to Sunny Bak.
Thanks for sharing your story with us Sunny. So, let's start at the beginning and we can move on from there.
When I was 12, my dad gave me a camera and I used it to shoot the places I'd go. I lived in New York and hung out a lot in Times Square and would shoot cast members and celebrities going in and out of Broadway shows. Back then you had to get those photos developed, which was expensive. Money I didn't have as 12-year-old. So I created a darkroom in my parents' bathroom and processed the film myself.
Actually, those pictures are figuring into my latest project. I'm going through the negatives of all the things I shot between the ages of 12- 17, which were just sitting in a box for all these years. I never printed them. But I'm finding that I shot people like Andy Warhol, Jackie O, Hugh Hefner, Jane Fonda, Elizabeth Taylor and Alfred Hitchcock and so on. It's almost like I'm on a path to complete an assignment that I started all those years ago.
When I was 17, I wanted to be a fashion photographer. I applied to FIT in NYC but I couldn't get in because my portfolio was only made up of paparazzi photos and they required more from applicants. So I opened up my own photography studio on 18th and Broadway – the rent was $500 a month, it was a 5,000 square foot studio with a 16' ceiling. I just started learning by trial and error because I couldn't even get a job as a photographer's assistant because I was a girl and photographers didn't want girls to carry their equipment. I used to rent out the studio to famous photographers and I would just watch and learn from there. So it was the longest education ever. But I eventually picked up my own style and that's how I started. Persistence and consistency got me here.
Has it been a smooth road?
Being female was an issue when I first started, and age was an issue. I was too young for some things. Now I feel like I'm too old for some things so I've already dealt with ageism on both ends of the spectrum. The 80's and 90's were definitely the high points when I shot a fashion photography studio in New York. That's where I met the Beastie Boys because they liked to be around the models I was shooting so they were hanging out a lot. It was at this time that I shot the bulk of work with the Beastie Boys. This was before they even recorded their first album but did but our relationship did extend beyond their hitting it big. I still know them today.
We'd love to hear more about your work.
I shot a lot of fashion in NYC in the 80's for Details Magazine. It was the time of Studio 54, Limelight, Milk Bar, the World and Area Club, every night. I met the Beasties around that time… about 1982-3. I had lived with a supermodel, Carol Alt and hung out and shot a lot of fashion in the Hamptons. It was during that time I first shot Madonna when her first single Borderline came out. I saw her play one night at Studio 54 and shot her at my studio the next day, not even realizing she was the singer I saw the night before till the end of the shoot.
I shot the gatefold photo of the Beastie Boys on their first LP, License To Ill, their Fight for Your Right to Party video was shot at my studio so many of my photos were in it. I toured with them and have photos in the Beastie Book and the new Spike Jonze film coming out. The photos were in a box for 25 years in storage so I am really surprised at the interest in them that is what I am known for now. I used to live with Randy Jones, the cowboy from the Village People in Greenwich Village. I knew Victor Willis, the cop and the construction worker, David Hodo before the Village People were even created. Later, I shot one of their 45's. That was fun.
In the early 90's I shot one of the ten best selling Newsweek covers with the headline "Lesbians" which came out around the time Ellen came out. That led to a line of cards, posters and gay merchandise that led to more editorial exposure in Time Magazine and my images in books so for a time I was known for that. Locally I am volunteering a lot of time to keeping art and artists alive in Venice Beach. As president of the Venice Art Crawl, I am always looking for ways to promote art in Venice. I am also the VP of the Venice Chamber of Commerce and have served on the Venice Neighborhood Council.
I am doing shows of my Beastie Bak photos all over. I am making art with them, doing limited edition prints, sunny bak skateboards (with money going to vari0us charities), limited-edition kicks. I am also collaborating with other artists, like Andrea Tan, Mark Saterlee on a photo of mine of Andy Warhol and Yoko Ono and most recently Gino Perez on a photo of Andy Warhol and Marissa Berenson.
How do you think the industry will change over the next decade?
The photo industry is so different. Everyone is a photographer. It's killed the celebrity stock photography business and turned it into a circus. It will continue to evolve into ways I cannot even imagine.
Contact Info:

Image Credit:
Andy Warhol by Sunny Bak
Mayor Garcetti Sunny Bak And George Franciso president of Venice Chamber of Commerce
Sunny Bak by VeniceBeachPhotos
Suggest a story: VoyageLA is built on recommendations from the community; it's how we uncover hidden gems, so if you or someone you know deserves recognition please let us know here.