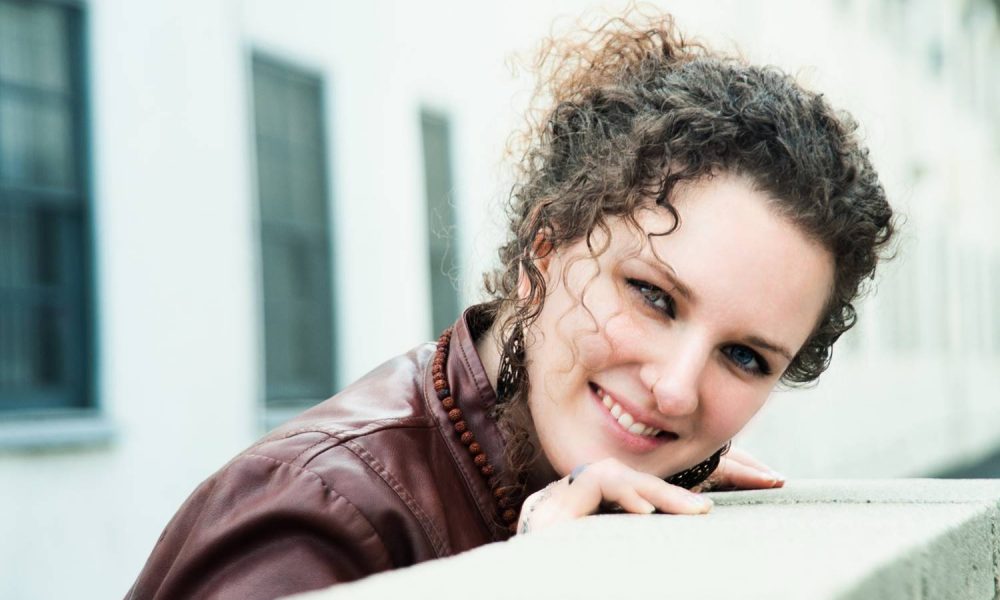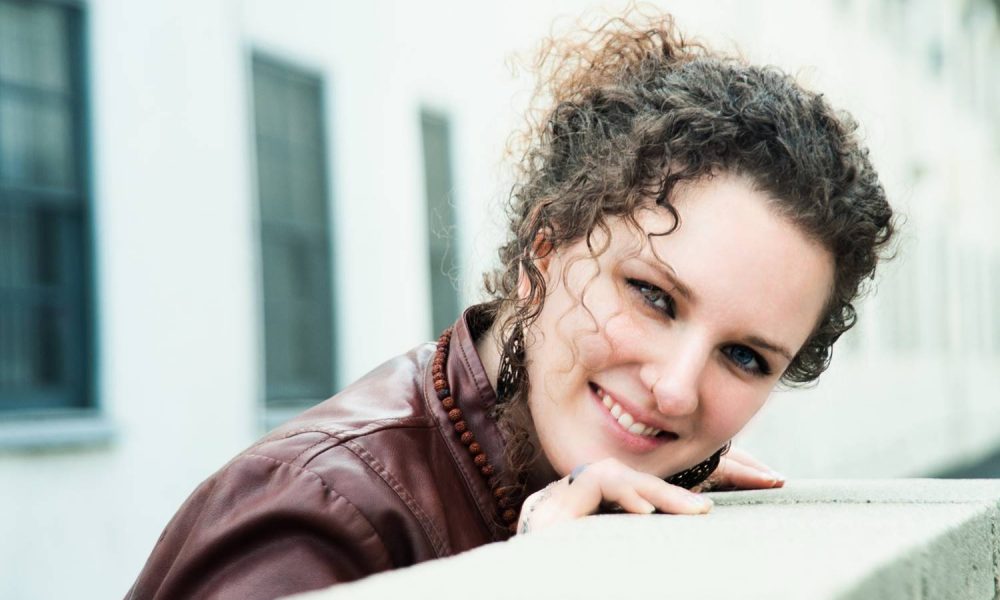 Today we'd like to introduce you to SunGoddess Ashley.
SunGoddess, please share your story with us. How did you get to where you are today?
Like most people, my introduction to Astrology began by learning my sun sign while in High School. Grasping the depth and enormity of this study itself came later. Senior year, a mystical woman who knew my friend showed up to visit us. She guessed my sign correctly upon meeting me and proceeded to tell me seemingly relevant insights about my personality. That experience made a significant impact on me because it was at that moment I realized there was power in this knowledge, and I wanted to know the secrets it contained.
I currently reside in Los Angeles, but I grew up in Washington State. When I lived there, I found community by joining the local Astrology organizations and regularly attended lectures and conferences. I am very privileged to have met some influential and talented Astrologers of the Pacific Northwest that really set the foundation for my learning. My self-taught education has consisted of reading books and website articles, watching videos, taking classes, listening to speakers, and having dialogues with some of my teachers and friends over a multitude of astrological topics.
Moving to California, I sought out the local Astrology organizations to continue forming connections with people of similar interests. I discovered the Southern California Astrological Network (SCAN), the National Council for Geocosmic Research (NCGR) local chapter meetings in San Diego and LA, as well as the Santa Monica Astrology group, to which after some time, I was honored to be a presenter. I became very involved in the community at the weekly, Carroll Righter Astrology Foundation classes in Hollywood. After some time of attending these classes, I began giving regular lectures as a presenter, which was very fulfilling.
In September 2014, I attended the ISAR conference in Phoenix, Arizona, where I took their Consulting Skills training course, Ethics training course, and the competency exam to obtain my certification to be a professional Astrologer.
Ten months later, I went to Arizona for the Vedic Astrology Conference in Sedona to discover I really vibe with Vedic Astrology. This approach to interpreting the stars uses a very different system than the Modern, Western Tropical Astrology that I'm so familiar with. It has enriched my knowledge of Astrology and further expanded my astrological awareness.
ISAR had another conference in Costa Mesa, where I was fortunate enough to attend and meet up with some of my Astrology friends and make new ones. What was so special about this last conference was the inclusion of Vedic Astrologers with Western Astrologers, so there was a healthy variety of different perspectives on the same sky that we all love. For me, it was a lovely, full-circle experience.
Similarly to Astrology, my journey with Tarot has been a mix of independent study with seeking out community involvement. I began by taking instructional classes at a metaphysical shop in the Seattle area as a hobby, which progressed into a skill from self-motivated learning. The learning curve with Tarot included mostly hindsight, and sometimes guesswork, which helped me tweak my understanding of what the cards could be representing as real-life circumstances.
Gradually, I refined the intuitive art of deciphering meaning from card images by practicing on my friends and new people I met at parties. Eventually, people began requesting that I do card readings for them. It evolved beyond a fun party trick to something deeper. Since Tarot card readings reveal messages that range from the supremely superficial to the intimate details of one's psyche, I quickly realized this was another tool I could use in my approach to my life purpose of counseling people.
My ultimate desire in life is to help and support people. If they are entertained and happen to learn something through what I do, then it is a bonus.
Great, so let's dig a little deeper into the story – has it been an easy path overall and if not, what were the challenges you've had to overcome?
In every new undertaking, there will always be unexpected opportunities for growth along the way. I realize my chosen field isn't widely accepted in our society. There are a variety of perspectives on what I do shaped by misconceptions, stereotypes, fears, and religious or cultural conditioning. Fortunately, Los Angeles is a progressive area to enter into with an established practice to do this type of work here. I am pleased there are many credible healers, mystics, astrologers and readers in the area because, in any given occupation, there are possibilities that a field can be misrepresented.
My biggest obstacle was school. In the beginning years of my study, I took several breaks where I put astrology aside because I continued my education at a private Christian university, where there were a lot of rules and the study of the stars was not encouraged. I always found my way back to it because I feel it was and is my destiny. I pursued a Bachelor's degree in Psychology and Counseling, with a Minor in Biblical Theology, which was the closest thing I felt there was to Astrology that was offered. My original plan was to continue on to get my Master's degree in Marital and Family Therapy, but after graduation, I made a decision to commit myself to what I had really always really wanted to do, which was pursue Astrology as the approach to counsel people. In any chosen profession, there are struggles. I am thankful that I chose to persevere.
Although I thought I had made the right decision at the time to open my office in Long Beach, ultimately, when I was brave enough to take the next step to be exclusively a mobile and online reader, it brought me, even more, success and happiness. Since I am an old soul, and a bit old fashioned, learning technology didn't come naturally to me. When I first started, I didn't realize that opting out of social media wasn't an option if you want to run a successful business. Coming to understand its importance, I decided to explore the potential of online technology for business with those who are experts in the field.
If I was asked what I would have done differently, I would say thankfully, it's not over yet. Each day is an opportunity to start over. Fundamentally, I have no regrets. I believe that every step in my past brought me to where I am today because things wouldn't have lined up the way they did if I had chosen a different path. I wake up excited for the opportunities the day will bring, the people I will meet, and lives I get to touch.
SunGoddess Ashley – what should we know? What do you guys do best? What sets you apart from the competition?
I am a professional Astrologer, Tarot Reader & Dream Interpreter working as a Spiritual Counselor in Sherman Oaks, California. As a Certified Astrological Professional (CAP), I earned my credentials through the International Society for Astrological Research (ISAR). I am also a proud member of the American Tarot Association (ATA). I hold a degree in Psychology & Counseling, with a Minor in Biblical Theology in preparation for the services I offer.
I have been reading Tarot cards for over a decade. My experience began with taking instructional classes in Everett, Washington, where my interest progressed into self-motivated learning. I intuitively read Tarot, Oracle, Lenormand and playing cards. This practice has strengthened my ability to read people, places, and situations in my professional and daily life.
I have researched and practiced the art of Astrology for almost 15 years.
My involvement in this study resulted in my ISAR certification of Western Tropical Astrology. I am adept in the areas of Modern Tropical, Western Sidereal, Hellenistic, Horary and Mundane Astrology. My most recent passion is in the field of Hindu Astrology (Jyotish), also popularly known to westerners as "Vedic" Astrology.
My approach to Dream Analysis is based on the Carl Jung's school of Analytical Psychology, which seeks to explain the role and functioning of archetypes found in the collective unconscious, in regard to his contributions to personality theory. By decoding the language of symbols found in dreams, helps people consciously realize what their subconscious is communicating to them for the purpose of greater self-understanding. Ever since I constructed my college discourse in Jungian Dream Interpretation, I have integrated this method into my personal life and consulting practice.
I am an active participant in many Tarot and Astrology groups, domestically and internationally based. I have taught through various astrological organizations, as well as having organized and facilitated Tarot and Astrology groups to encourage metaphysical learning and networking. I offer client sessions through my website in addition to public readings at local events, holistic fairs, and private parties. My latest function was proudly being featured as a Dream Interpreter at the LA Music Center's Sleepless Event.
It has been my experience that most people choose one field of practice when it comes to the healing arts. I consider myself to be a multi-faceted professional which sets me apart from others. My choice has been to educate myself and others through pursuing all-encompassing paths for the purpose of being available to help and heal.
Contact Info:
Image Credit: Andreas Branch Photography