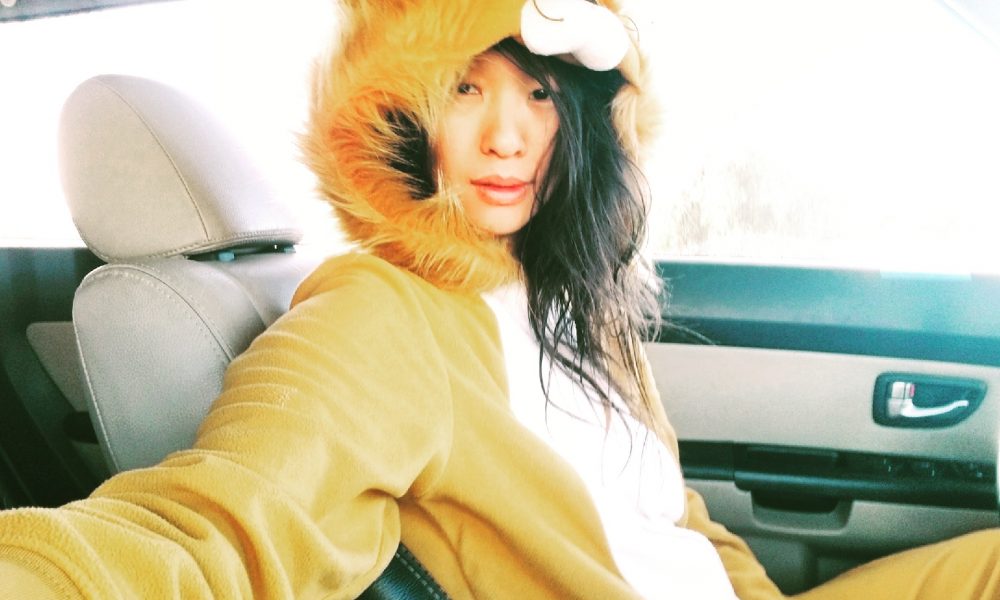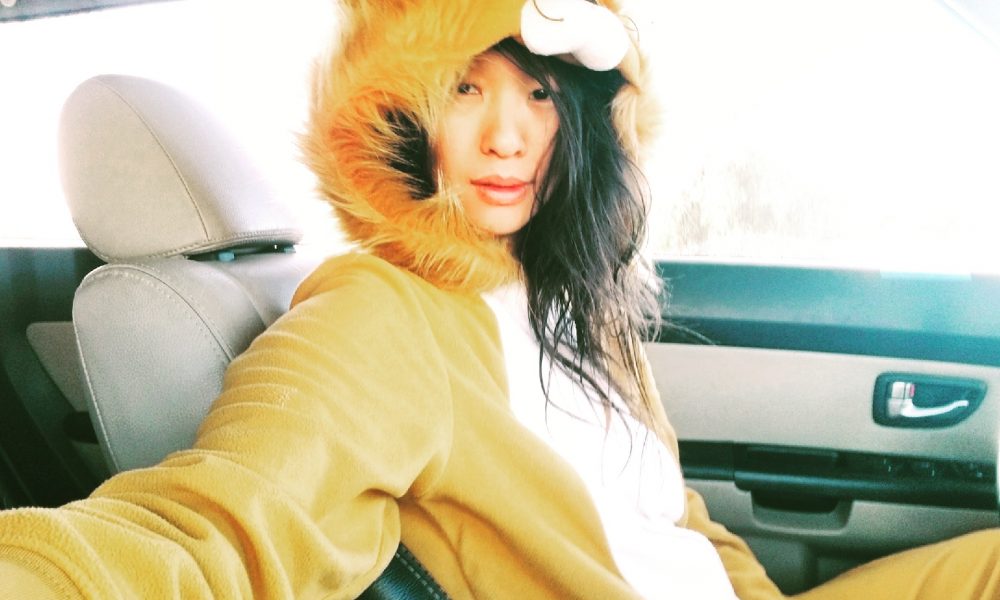 Today we'd like to introduce you to Sue Ann Pien.
So, before we jump into specific questions about the business, why don't you give us some details about you and your story.
The way I see life is, we're all here on this little adventure in our human spacesuit. We know we won't be here forever, but there's some space and time to fill out the in between part. From a very young age, I never fit in. I could never force myself to do what convention says to do, for the sake of doing it, because the nagging feeling that to do that would be a waste of the life I've been given was always present. I didn't want to waste this chance to dive in, explore, and play at life as if this is my one shot as Sue Ann Pien in all eternity.
I think people forget about that – the fact that nobody else will ever be able to go through life the way they uniquely can, and that THERE IS NO WRONG WAY TO GO ABOUT IT. Our life is our masterpiece as artists, and some people might like it, others might not, but it doesn't really matter, as long as we expressed ourselves to our truest and honest ability – when we hold back, we're the only ones who know something is off, and the world then misses a very important piece of the kaleidoscopic artwork we're all making together here on Earth.
That's probably why acting's been my calling from a super young age – because it allows me to dive in and explore all aspects of humanity, some that I'm not allowed to do IRL. I actually like those roles best – the scary, strange, upsetting parts that also lend realness to what we experience in human living. My philosophy on exploration actually goes beyond just what I do as an actor – it also goes into my choices in life.
A few years ago, I decided to sign up for a one-way journey to Mars with the non-profit company Mars One. Space exploration is a passionate hobby of mine I've held since childhood, as I come from a family of aerospace workers and grew up seeing real live rockets at my mom's open house and listening to black hole theories from my aspie engineer dad. I still believe it's a way for us to move beyond the small-mindedness of greed, scarcity, and power struggles we have today on the planet: once we open the cosmos we're going to change the consciousness of what it means to be a human being in an irreversible way. We'll understand there's so much more growing and learning to do, and that we're barely beginning to understand what possibilities lie ahead.
The big stuff excites me, and I have theories about this – I've been using the filmmaking medium to explore and communicate intense ideas that can transform the way people think and I'm developing a sci-fi storyline that does the same for how we think about ourselves if we go forward into the cosmos to plant new life on various star systems. Eventually, we will become the aliens, if we aren't them already (quantum / time travel theories)…
I've been lucky to have an incredible life where I've moved past the internal voices that tell me I'm not supposed to do something I feel drawn to because I need to live a life that fits the mold. The more I break through these voices, the more I'm able to create what I'm truly called to do, and ultimately, the happier I am. I believe when we're passionately living the life we're designed to live, and have joy, it subconsciously grants others that same energy to choose a life they'd love to live. And ultimately, that will lead to more happiness to our species as a whole. Unhappy people tend to cause others more unhappiness, and vice versa.
Recently, I started a band with some friends to take out my frustration, joys, and angst about anything in life through the expression of melodic sound. It's been cathartic. We're called Widow's Weeds and we actually just played a live show, and we'll be playing another show on St. Patrick's Day (March 17th) at The Hotel Cafe with my wife Cynthia Catania headlining – come check us out!
We're always bombarded by how great it is to pursue your passion, etc – but we've spoken with enough people to know that it's not always easy. Overall, would you say things have been easy for you?
It hasn't been a smooth road at all and I think that's okay because that's what makes it all worthwhile. If everything is great all the time, then I'd forget that the good times shouldn't be taken for granted, and that I have a lot in life to be thankful for today because there's been insanely bad moments I've had to go through this lifetime. Painful experiences from my childhood led me to make unwise decisions that created more pain throughout my teenage years and my 20s. I was suicidal by the time I was 15 and ended up in a hospital on a respirator because I tried to kill myself. By the time I was 19, I was arrested for felony possession with intent to sell ecstasy pills. If it wasn't for a few intense experiences in my life, including a near-death experience, the complete abstinence from drugs and alcohol, and these leadership trainings called Worldworks that built a foundation for me to realize I can make a difference in other people's lives, I'd probably not be alive today.
I think the worst is now behind me, only because the person I've grown into has so much more ability to handle all the stuff life gives us. I was never taught how to handle life's challenges in a healthy way, and I've had to really find out for myself the best way to make it through the more harrowing moments of becoming an adult. I've been in therapy and that's been a lifesaver, because there's so much stigma against anything which requires a psychologist in the Chinese community. There are vicious fights that nobody talks about behind closed doors, while families simply ice out another member of the family pretending everything is still okay – nobody stops to think, "this is some unhealthy relational behavior that we're passing down to the next generation, maybe we should go to a couples' counselor, or seek therapy for these issues". I'm breaking these cycles of pain by healing all this trauma through outside help so that I don't cause others unnecessary suffering or hardship. In fact, I have to do this healing if I'd like to be in a healthy relationship – either with my co-workers, my friends, my band, or my wife.
I think as a young person, there's a lot of bravado when we venture forth – whether it's choosing a field that seems impossible or crazy to make a living in (like acting), or simply falling in love. We put our heart and souls into it, and I think that's what creates a lot of quick success easily when we're in our 20s. That was true for me at least – I had walked into my first agency with no experience, and just said I really wanted representation (Q Model Management) and I remember sitting there chatting with the agent (who was really interviewing me) and just blah blah blah-ing about nothing in particular, but feeling really good about what I had to say. It was enough for her to take me on as a client, and before I knew it, I had booked my second audition ever, which was a national commercial that made me SAG eligible. That's an unreal feeling to get exactly what you aim for and I thought that was the norm then. I walked into every audition after that thinking it'd be just as easy to book, and, of course – that wasn't the case.
This was over 10 years ago, and what I've learned is nothing will be a shortcut to doing the work of whatever craft / career / vision / goal we've chosen in our lifetimes. NOTHING. You can be really good looking, but you'll reach a point where that can only get you so far. You can come from famous parents or be born into it, but that's very easy to then fuck up. You can have all the money in the world but no talent or passion. Or you can have all the talent in the world, but no discipline or commitment to show up consistently. And there's a lot of misconception about the life of an actor and it's taken me over 10 years to fully submit myself to the work, study, focus, and appreciation of this amazing art form I've chosen as a career. I've spent many years escaping this work but I've always had to come back to it, and I'm finally now in a place where I do it because I love it, and nothing else can trump that – not whether I get a role I really want, or make money at it (which is very nice when I do), or when I'm just tired of the auditioning merry-go-round.
That's why it's important to have so much more grounding in life elsewhere when one acts, because the gravity of a full life outside of the business side of acting is what's going to keep you centered when everything is unstable. I've seen friends go from barely scraping by one week to suddenly landing a series regular role, and then people who had the bells and whistles have to go back to another form of earning income – nothing is guaranteed when you're an actor. I think that's why the other parts of making movies has become very enticing for me in recent years – especially directing. There was a lot of freedom to create something from scratch, using my full network of talented friends in a way that made the final outcome bigger than any of us individually. That's been really rewarding, and I'm lucky to have directed two music videos I got to cast and come up with the concept for myself. The next move is writing my own scripted material that can turn all of it into a creative dream maker of sorts, where my visions just become moving pictures I use to explain what I see to an audience that wants to view it.
So let's switch gears a bit and go into the Monolid Productions story. Tell us more about the business.
There's been casting directors in Los Angeles that have silently watched me grow up in their audition rooms, moving from one decade of life to the next with me. That's a strange feeling I never knew I'd have – a sense of pride that I've been able to stay at my craft for as long as I have, and still feel a sense of elation when I act. I began at a time when there weren't many Asian people being casted, and I still remember my agent being hesitant to represent me because of the lack of breakdowns for Asian people. Times have changed, although we're still vastly underrepresented in the American film world, we now at least have a presence and can expect lead roles to come our way.
I've also had very unexpected twists and turns in my journey publicly, because my outside interest in space has garnered a lot of media attention when I was chosen as one of the original Mars One 100 candidates. This was a strange moment in my life, because I saw the possibility of where my life could go, and what purpose it can serve. I guess that's what also makes me the actor I am, when I begin to live in my characters' possibilities (and there are infinite ones us humans can choose from), I can truly create the entire lifetime of that world and make it seem so real. I guess some people would call it method acting, but I've always been curious about other people's lives, and would make elaborate storylines to match characters I'd inhabit temporarily just for fun, and be so committed to that person I now became. My best friend in high school used to say it was like watching a whole new person every year that went by – I was a gangbanger one year, then I became a raver, but I mostly live easiest as a very intelligent nerd. Maybe it's the Aspergers side of my family that comes into play there…
Has luck played a meaningful role in your life and business?
Everything is connected, and there are no coincidences. That being said, I've experienced some of the most unbelievable "luck" when I've directed my music videos. This last one is a PJ Harvey cover of "Down By the Water" by The Secret Things that takes on the theme of a mother wanting to kill her obviously transgender child (the original song was also about filicide, but I got the intuitive hit to create it as a message showcasing the plight of transgender people).
As I was in pre-production, I met my DP Michael Khachadoorian while he was the only customer in Cindy's Diner in Eagle Rock where I work as a waitress. There was nobody else in the diner at the time, so we ended up having a conversation while he sat at the counter. When he told me he was a DP, I showed him my website and what I was about to direct, and he absolutely wanted to be involved. I'd find out that he had an aunt (who used to be an uncle), that he thought was very brave and wanted to honor as part of the theme of this music video. He is phenomenal, and a God-send. You can see the difference in camera work between my first music video "All the Way Down", where I had to carry the camera all by myself as I directed, to "Down By the Water" where it just looks so freakin' expensive. We had, like a nothing budget. I'm very grateful for all the friends that came together to make this happen – I mean, none of it was something I'd be able to do, unless I'm a wizard, and I'm not. This is what we call Higher Power.
I live by the principle now that if something is meant to happen, nothing I can do will make it happen faster or ruin it – and if something is not meant to happen, nothing I can do can make it so and that there's an element of protection in every case of rejection I encounter. It's been working out very well to live this philosophy thoroughly.
Contact Info:

Image Credit:
Sue Ann Pien
Bench Joe
Michael Khachadoorian
Natalie Denise Sperl
Sonja Kinski
Michael Roud
Getting in touch: VoyageLA is built on recommendations from the community; it's how we uncover hidden gems, so if you know someone who deserves recognition please let us know here.