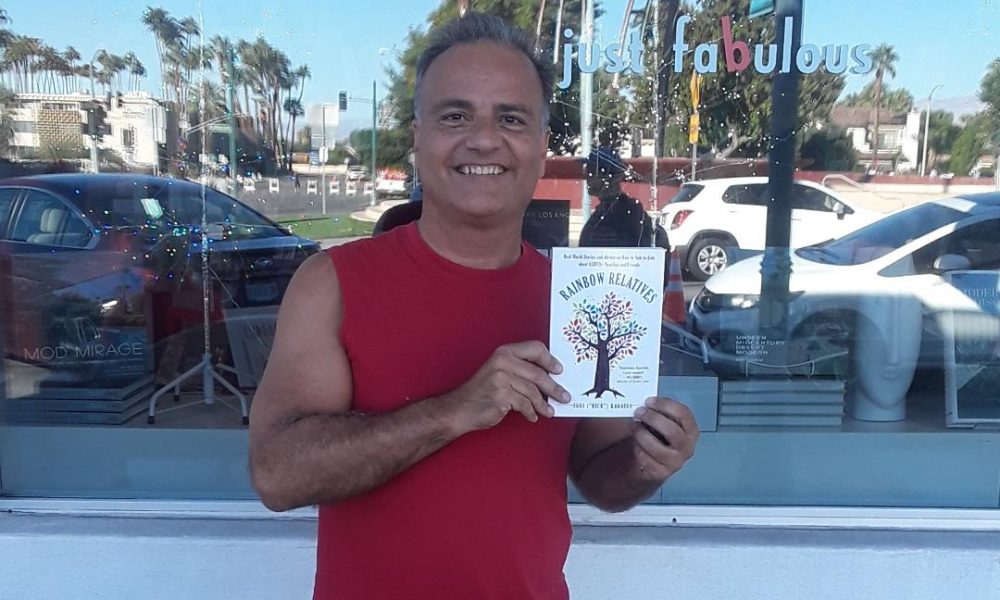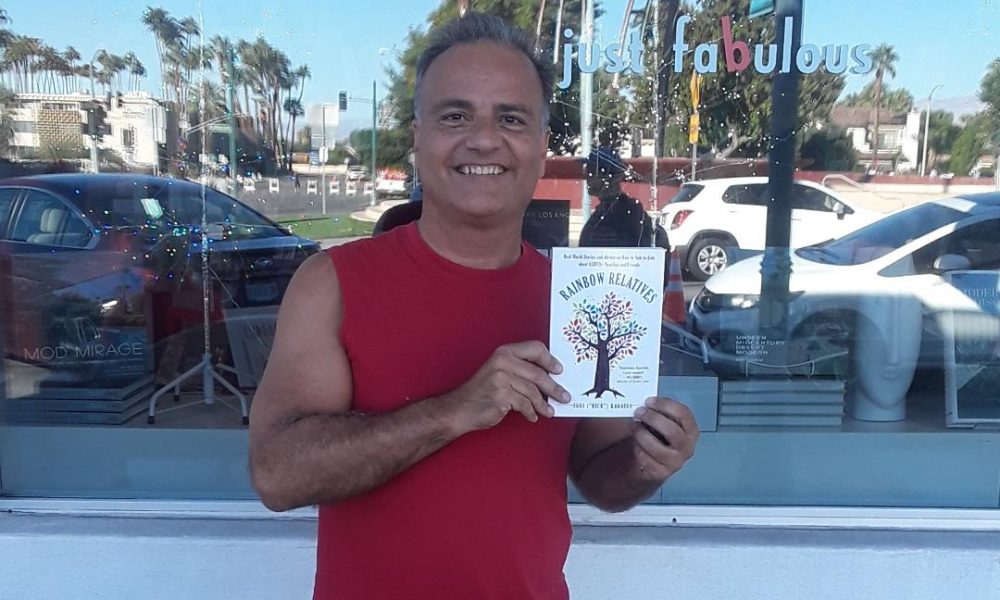 Today we'd like to introduce you to Sudi (Rick) Karatas.
Sudi, please share your story with us. How did you get to where you are today?
I started out in my mother's womb… sorry that's probably too far back. I grew up in Syosset N.Y. the same hometown with lesser knowns like Judd Apatow and Natalie Portman. I moved to California in 2002 to pursue more acting (I had done a little soap work and by that I mean I showered with it) on the east coast.
Seriously, I had some minor roles in One Life To Live and As The World Turns) and did a little theater, but I wanted to do more tv so moved to the Sunny state, but I ended up doing mostly writing instead. I love writing. In my first few years here I wrote a screenplay (co-written with Tom Archdeacon) that was on Netflix and now is on:
AMAZON PRIME called Walk A Mile In My Pradas
http://tinyurl.com/gnwsehl
Starring: Tom Arnold, Dee Wallace, Mike Starr, Bruce Vilanch, Nathaniel Marston)
TRAILER http://vimeo.com/22498902
It was a long journey, many years in the making but my middle name is persistance, so I saw it through. Actually, my middle name is Hasan, but I digress.
A book I worked on for five years was published by Skyhorse Publishing and came out in May of 2018 called Rainbow Relatives (Real World Stories and Advice On How To Talk To Kids About LGBTQ Families and Friends) https://youtu.be/ZAiJLjp4tuc. It is available on Amazon and in Barnes and Noble (I did book signings in Studio City and Calabasas).
Both of those projects took several years and a lot of work, but my passion saw me through. I kept writing and writing and now have over ten feature scripts written and sitting on my desk (it's hard to get them made as Hollywood only makes mostly remakes and sequels so I put Fast and Furious 12 on the title page to increase the chance they will get read).
My next project is a family inspirational film: Charlie's Dream and has John Schneider attached. It will feature a lot of country music which I love. I'm also a coordinator for NSAI (Nashville Songwriters Association Inc.) for the Los Angeles Chapter, where we do songwriter workshops. Yes, I write songs as well. (I'll write anything except checks)
I'm definitely not an overnight success, and sometimes I joke I came to Hollywood with NOTHING … and I'm leaving with LESS… but seriously these projects are steps leading to bigger and better things. I've been in California for 16 years, and I feel like I am just hitting my stride.
We're always bombarded by how great it is to pursue your passion, etc. – but we've spoken with enough people to know that it's not always easy. Overall, would you say things have been easy for you?
It was not a smooth ride at all. It was as bumpy as a street full of potholes during an L.A. earthquake. I always say the writing is easy, it's getting stuff made that is hard.
For my film Walk A Mile In My Pradas there were many stops and starts… mostly stops. It almost got made by a bigger studio then didn't. So we decided to produce it ourselves for a certain budget. When we couldn't get the funding for that budget, we said well what do we have? We'll make it for that. And we did. Tom Archdeacon was the other writer and producer, and we had help from Brian Arnott, Richard Lutz, and many others.
Getting financing is the hardest, but we finally got it, and I'm grateful to our investors. We did the casting and, location scouting and many other positions ourselves. We wore more hats than Minnie Pearl while shooting and there were a lot of fires to put out. One of them literally. The 2nd day of filming a fire broke out on the lighting truck.
Making the movie was the hardest thing I've ever done but also the most rewarding. It took about seven years from start to finish (I heard the movie The Wife took 14 years to get made which made me feel better).
My book RAINBOW RELATIVES was also a very big challenge. I did tons of interviews and surveys online then when it was done I had to find a literary agent. Matt Wagner at Fresh Books Inc who found a publisher then we had a problem with the publisher but got another one Skyhorse publishing. Then the real work started with promoting it, I'm still trying to get on Ellen.
The road is still bumpy, a lot of road work (I agree with those highway signs that say END ROADWORK they should end road work it's a pain in the neck to drive in those areas.
We'd love to hear more about your business.
So for the film, I had the company Walk A Mile Productions. For the next film Charlie's Dream I have Charlie's Dream Productions.
There's a reason to have separate production companies for each film (not 100% sure why) but if that's the case at some point, I hope to have as many companies as Sybil had personalities. I don't have a company for my book…I just call myself AUTHOR, and I am also working on a gift humor book/calendar and another book.
What I am most proud of as a "company"… I never had to file for bankruptcy.
What were you like growing up?
I was very shy as a kid. I was so quiet I don't think I said more than three words in Elementary school. In 9th grade, I got the lead role in Grease at our school playing Danny Zuko. It went well and that did bring me out of my shell a little.
I was still a little quiet through high school. When I went to college, I really became more outgoing and social. I was a pretty well-behaved kid. I started drinking when I was seven. I'm kidding. I think I got detention once and that was for making someone else laugh while the teacher was talking.
My interest always was in music and entertainment. I was on the swim team 7th grade through 12th (I still smell of chlorine). I didn't know I was funny until college. (My family still doesn't think I am).
Pricing:
Rainbow Relatives book on Amazon $11.59 and my website www.rickkaratas.com
Walk A Mile In My Pradas DVD $5 at my website
Contact Info:
Image Credit:
Tom Arnold, Dee Wallace, Nathaniel Marston, Mike Starr
Getting in touch: VoyageLA is built on recommendations from the community; it's how we uncover hidden gems, so if you know someone who deserves recognition please let us know here.